PHOODIE'S "2 INGREDIENT" KITKAT BROWNIES 5
August 22, 2013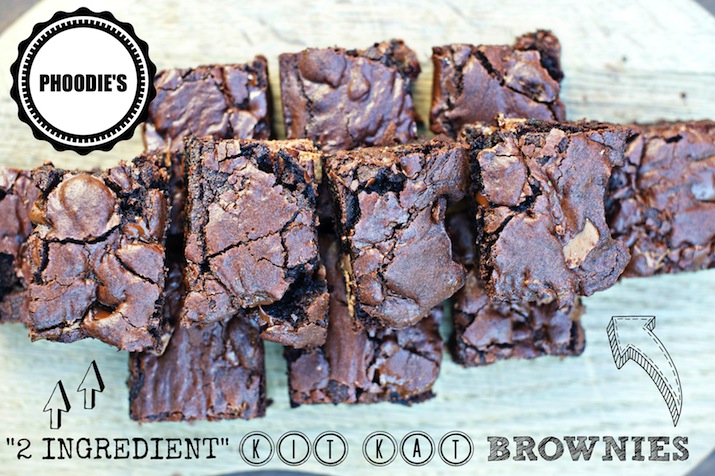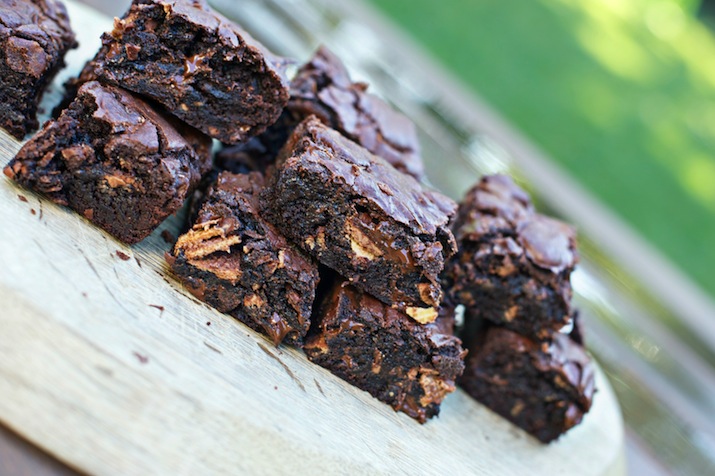 Regular readers will know that a food snob, I am not.
I get pleasure from both a Maccas hamburger AND a 12 course degustation at Gordon Ramsay's Hospital Road.
Just because I can see the beauty in a store bought marshmallow, does not mean that I can't see the gorgeousness of a homemade one.
This recipe supports that theory. "Ain't nothin' wrong with a packet mix", says I. That said, there are good ones and not so good ones. This post (like 99.9% of my posts) is NOT SPONSORED. I adore the DH range of packet mix items and so I wanted to share that with you.
Don't forget to find me on instagram, I'm pretty new there but loving it already! (@phoodiegram)
INGREDIENTS
1) 1 x Donna Hay packet mix "molten chocolate chunk brownies"
2) 1/2 of a 170g KITKAT family block – roughly chopped (so that's about 90grams! I originally wrote that I used the whole block, I didn't, but you can!!)
METHOD
1) Follow instructions on the DH packet mix and when it asks you to add chocolate chunks, add in chopped KitKat AS WELL.
ENJOY!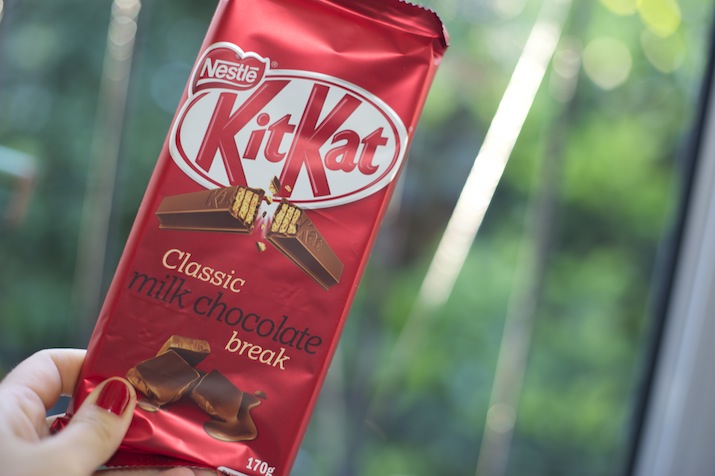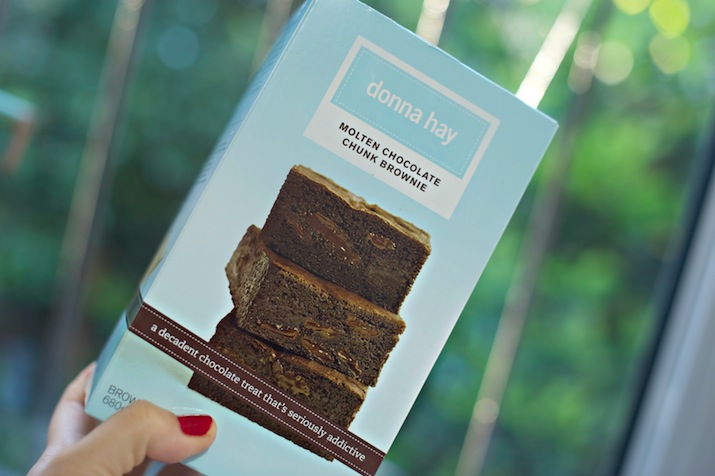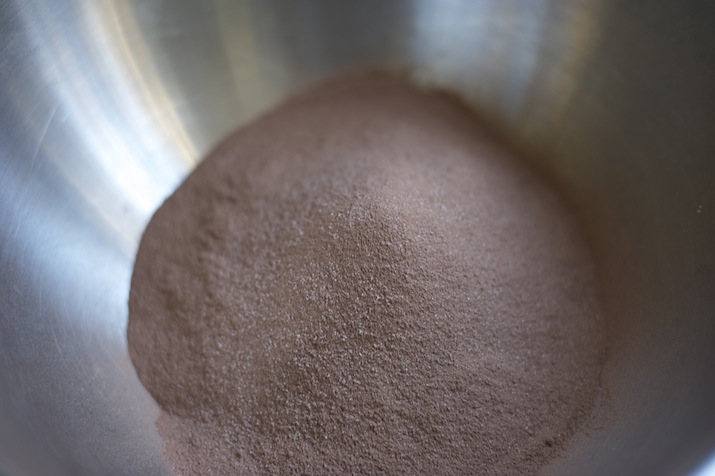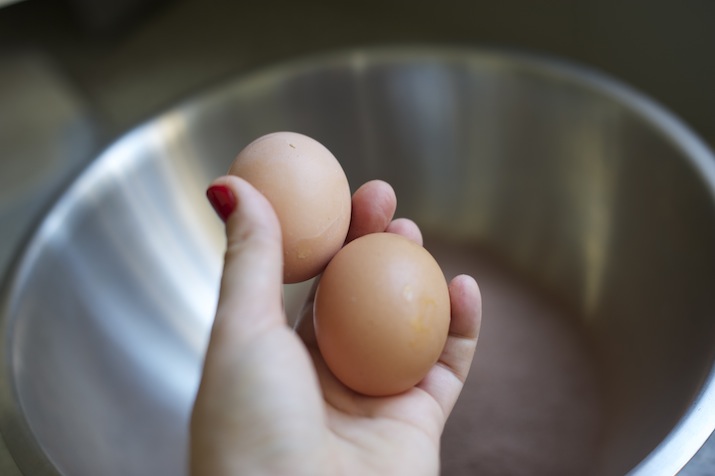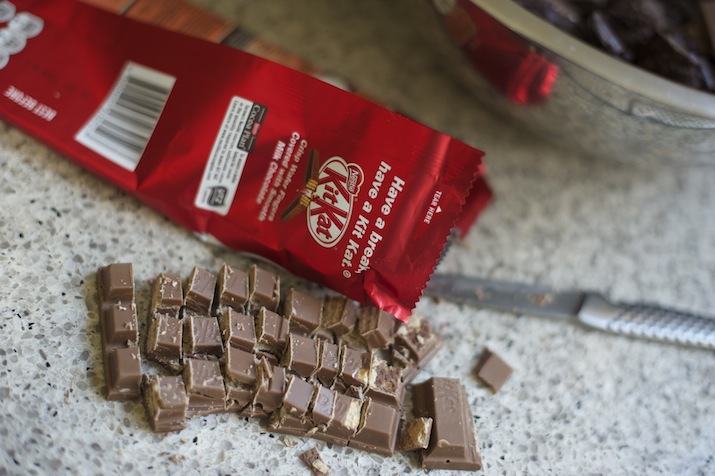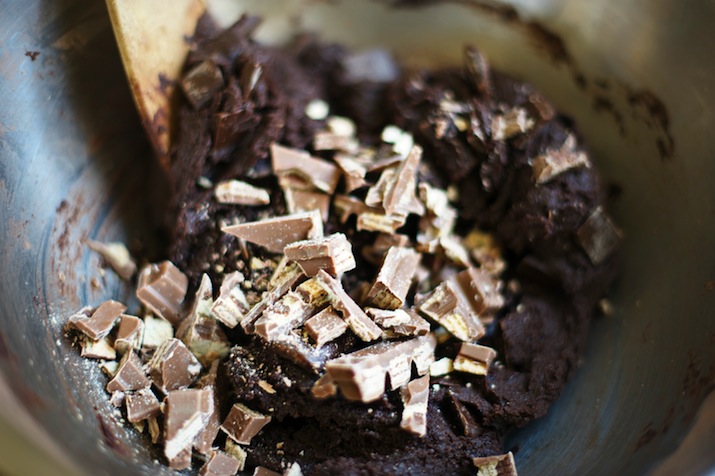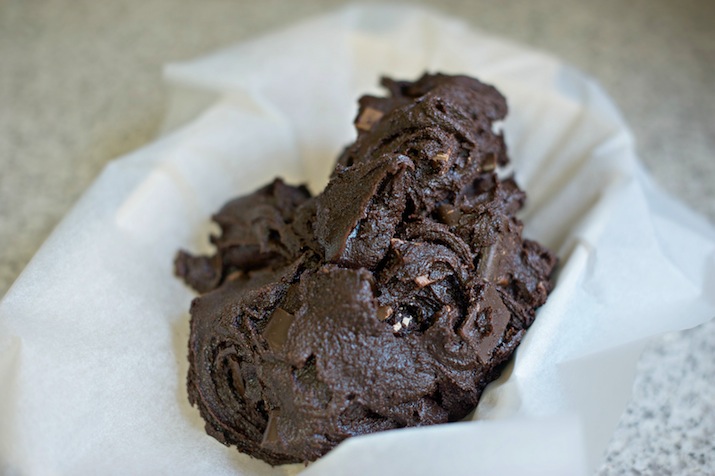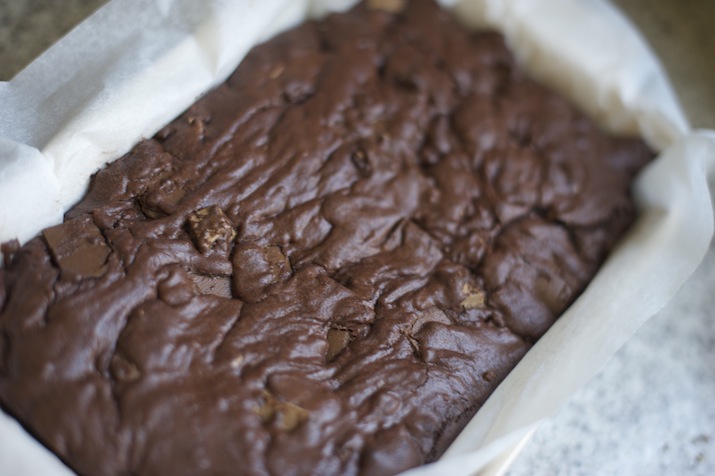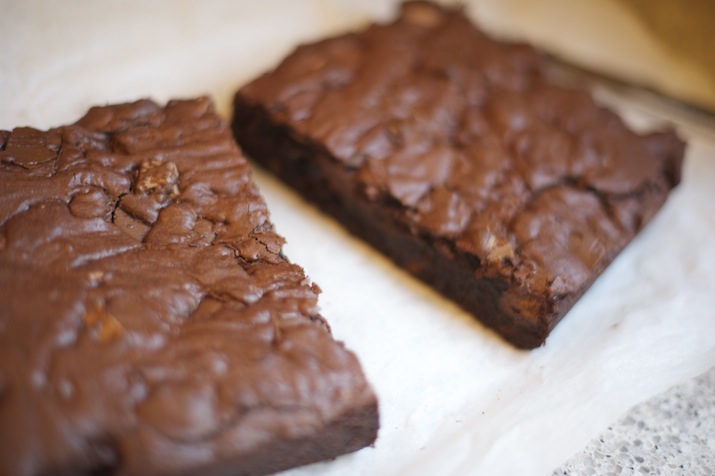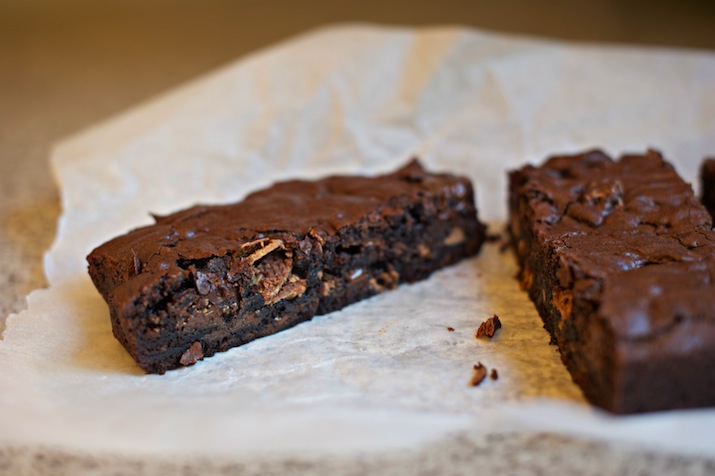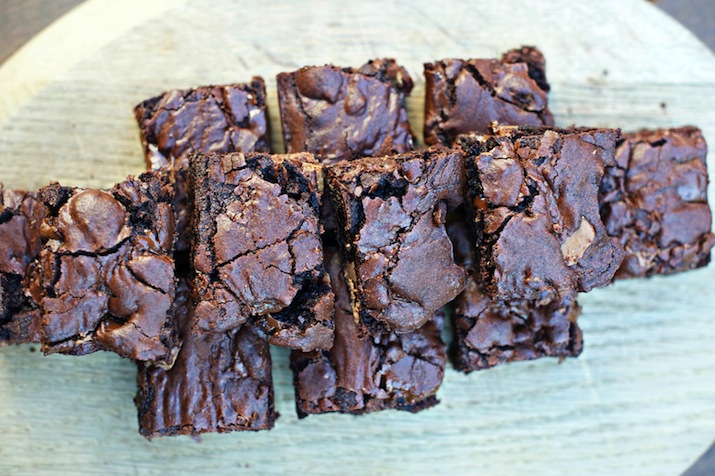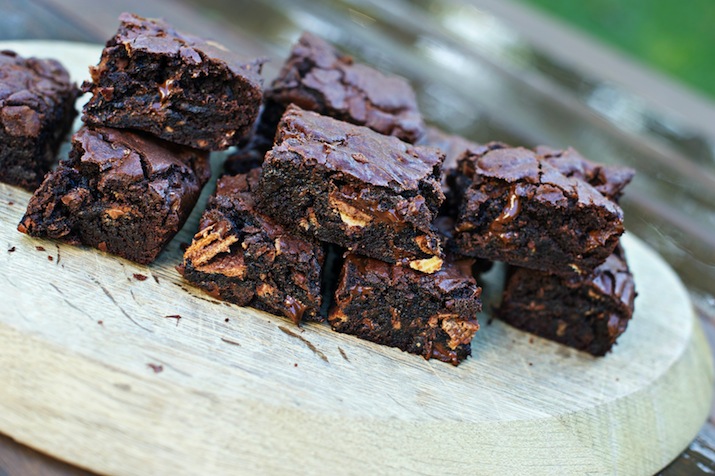 Related posts