PHOODIE'S 'PEPPERMINT CRISP' CHOCOLATE SLICE 13
October 15, 2013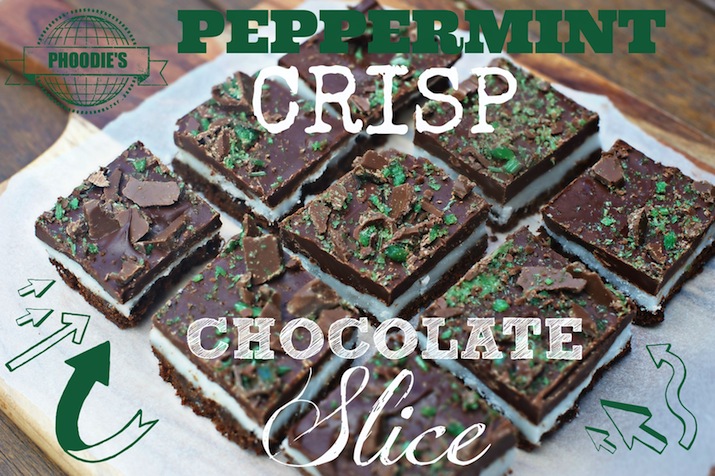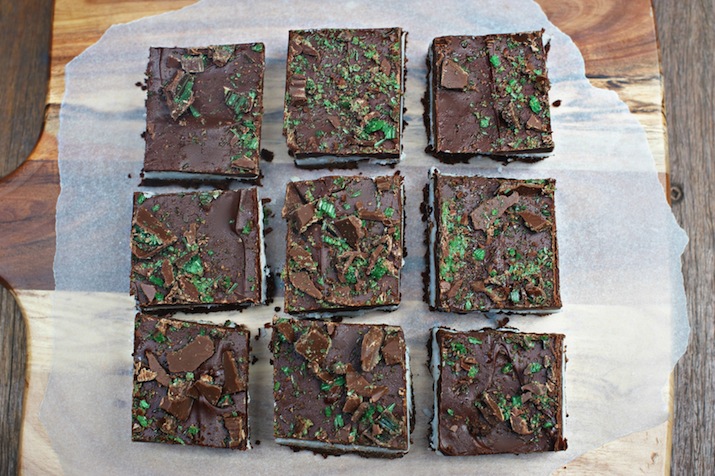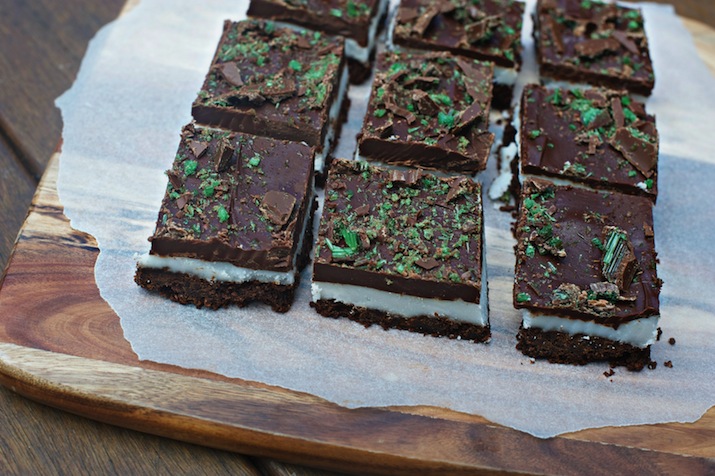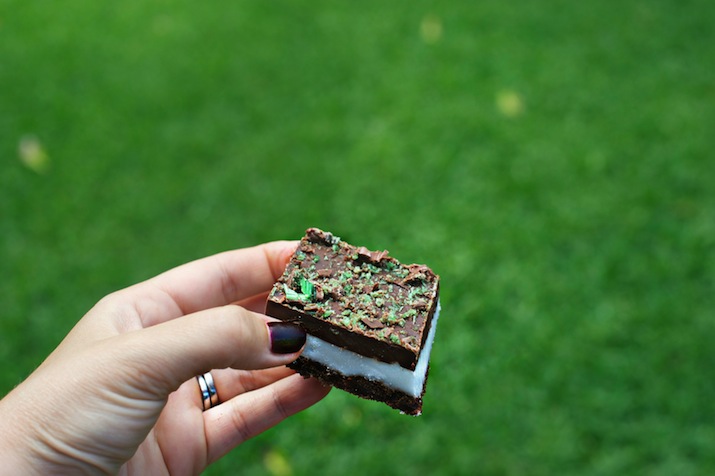 ——————————————————————————————————————————————————–
REMEMBER TO FOLLOW ME ON FACEBOOK (by clicking here) INSTAGRAM (by clicking here) and TWITTER (by clicking here)
——————————————————————————————————————————————————–
Hello one and all.
Please allow me to introduce you to 'Phoodie's Peppermint Crisp Chocolate Slice.'
Words simply cannot.
So I won't.
ENJOY!
INGREDIENTS
(To make a slice that is approx. 22cm x 30cm)
The base
500g Arnott's Chocolate Ripple biscuits (or a similar plain chocolate cookie / biscuit)
150g Butter, unsalted
Mint filling
2 and 1/4 cups Icing sugar
1/2 cup Milk
60g Copha
1/4 teaspoon Peppermint Essence (if you are a mad Peppermint fan you can up this to 1/2 teaspoon but add the extra essence drop by drop and taste the filling as you go!)
Top chocolate layer
375 g Dark Chocolate melts (I used Cadbury ones but Nestle also make them as do Coles etc etc)
40g Butter, unsalted
2 x 'Peppermint Crisp' chocolate bars (or similar)
METHOD
1) Crush the biscuits to a sand like consistency either in a food processor or with a rolling pin in between two sheets of baking paper.
2) Add melted butter and mix well until a firm, wet-sand consistency is reached.
3) Transfer biscuit/butter mixture into baking paper lined dish. Place into fridge for at least 30 mins to set.
4) In a  microwave safe bowl, place the icing sugar, milk, copha and peppermint essence. Melt and mix in 20 second bursts. Should take about 2 minutes in total.
5) Pour straight on top of base layer. (RED ALERT – this will begin to set the minute it touches the base so don't pour it all into the centre, pour it all over and have a spatula ready to spread evenly!) Place back into refridgerator.
6) Melt the butter and chocolate melts in a bowl either on the stove or in the microwave. Make sure you stir this 24/7 or it will seize into a disastrous mess.
7) Once melted, pour over the middle layer and spread with a spatula.
8) Roughly chop the Peppermint Crisp bars and scatter over the top of the slice.
9) Place slice back into fridge for at least 3 hours to set. Once set, cut as you wish to serve!