FISH AND PRAWN PIE WITH CHEESY MASH 0
June 21, 2016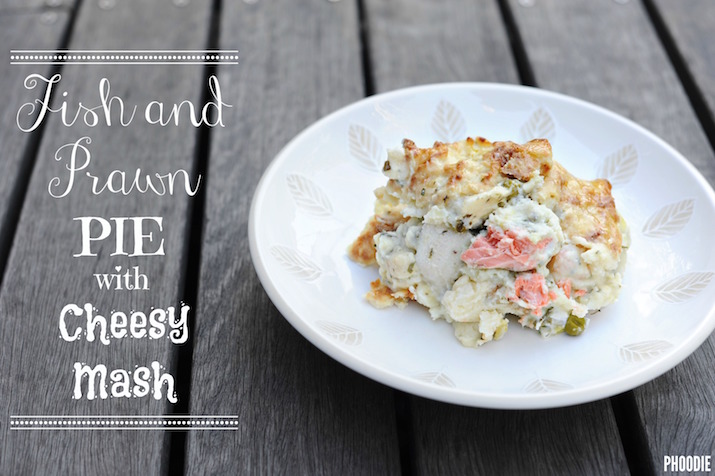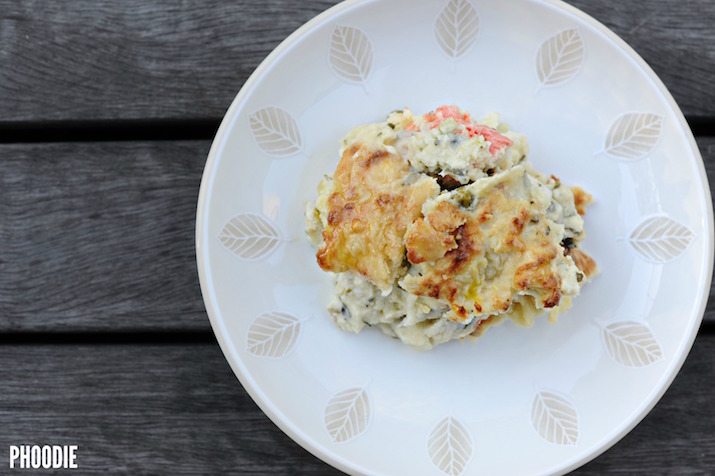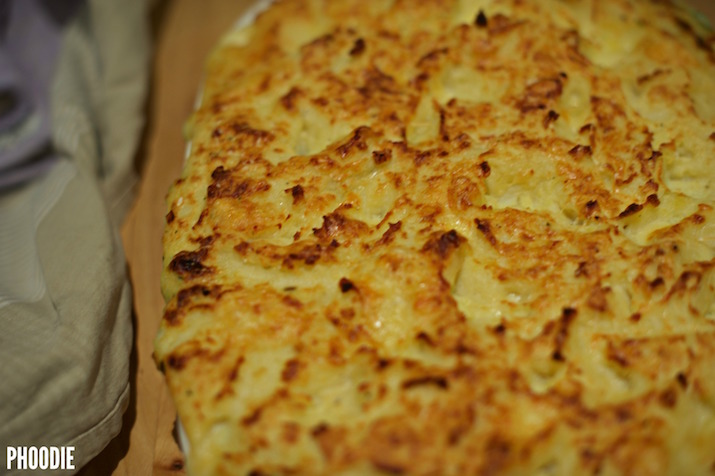 Y'all know me.
I 'm a wham bam thank you mam kinda cook.
Store bough pastry? Absolutely!
Cake mix cakes? Hell yeah!
Cheat's tips in cooking? Every time!
My sister on the other hand is a more, um… er…. gee…..
I don't know how to say it, maybe, patient? Yes… A more patient cook than me. And for that reason, she is the one who makes the pies in our family. I'm talking the 'from scratch pies'…. The recipes that have 100 ingredients and elements…. the ones that require things to 'simmer' and 'set' and 'boil and bubble'…
And at the very top of "Phoodie's Sister's Awesome Pie Recipes' list is THIS Fish pie from the awesome and ridiculously talented Katie Quinn Davies.
My sister originally saw this recipe a while back in delicious magazine. 
Since then, she has made it a couple of million times, and without doubt, every time, someone at the table sheds tears of joy.
For the recipe, you should click HERE, noting that as FABULOUS as it is made the way it was originally meant to be, my sister's changes (see below) also work really well!
KALI OREXI!
Optional things to change
Hot smoked salmon flaked can be swapped out with raw salmon fillet diced
Hot smoked trout flaked can be swapped out with raw trout fillet diced
Peas work well added to the fish mixture – frozen peas are fine!
My sister makes just under 1.5 times the amount of white sauce, she likes it "saucier"
She also uses 2kg of potatoes as she likes having the leftover mash for other meals during the week!
Note: Apologies for the lack of step by steps, my sister made it and I only got to duck in for a minute and take these shots! Be sure to leave any questions in the comments and I will make sure they are answered!