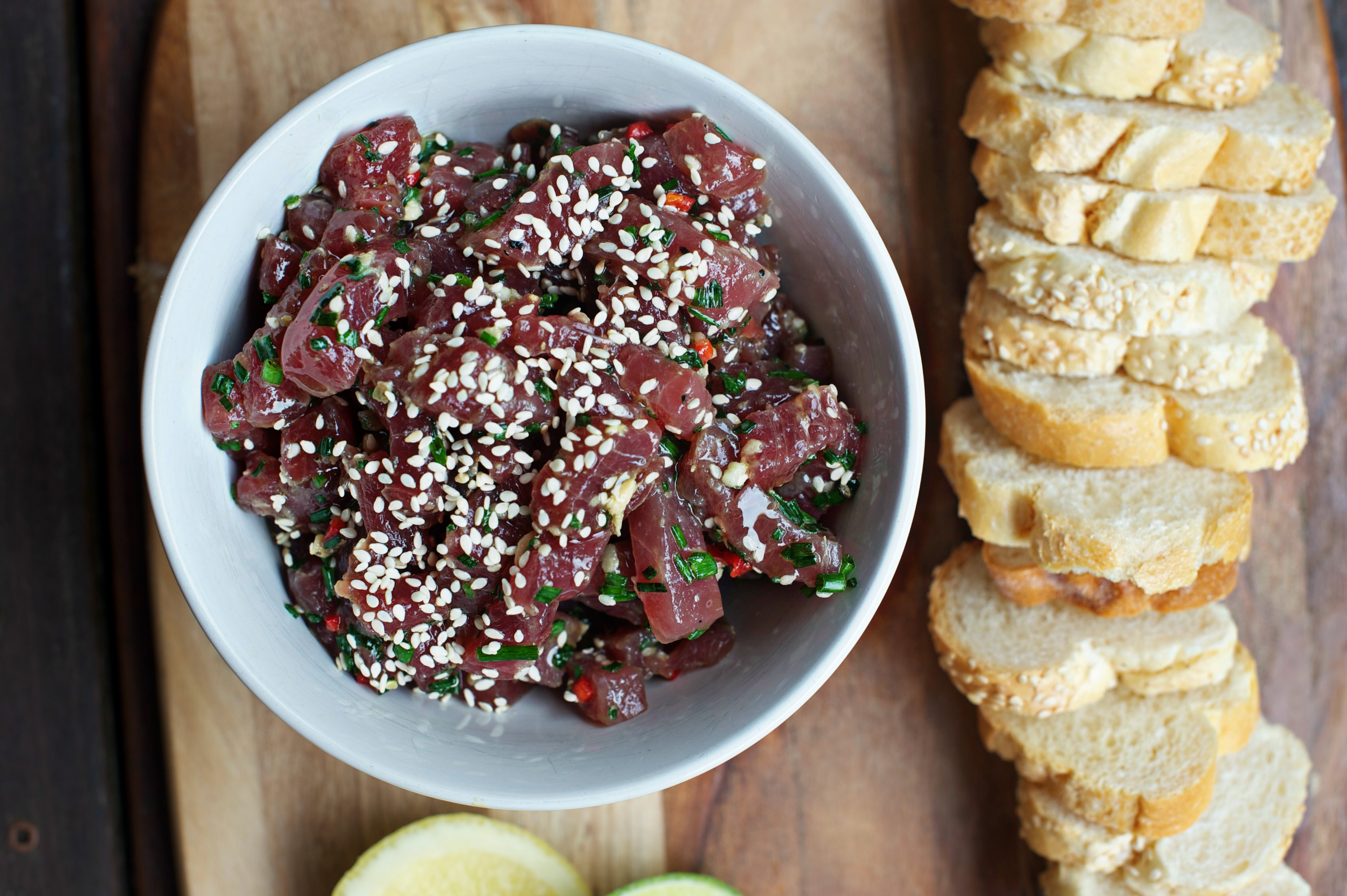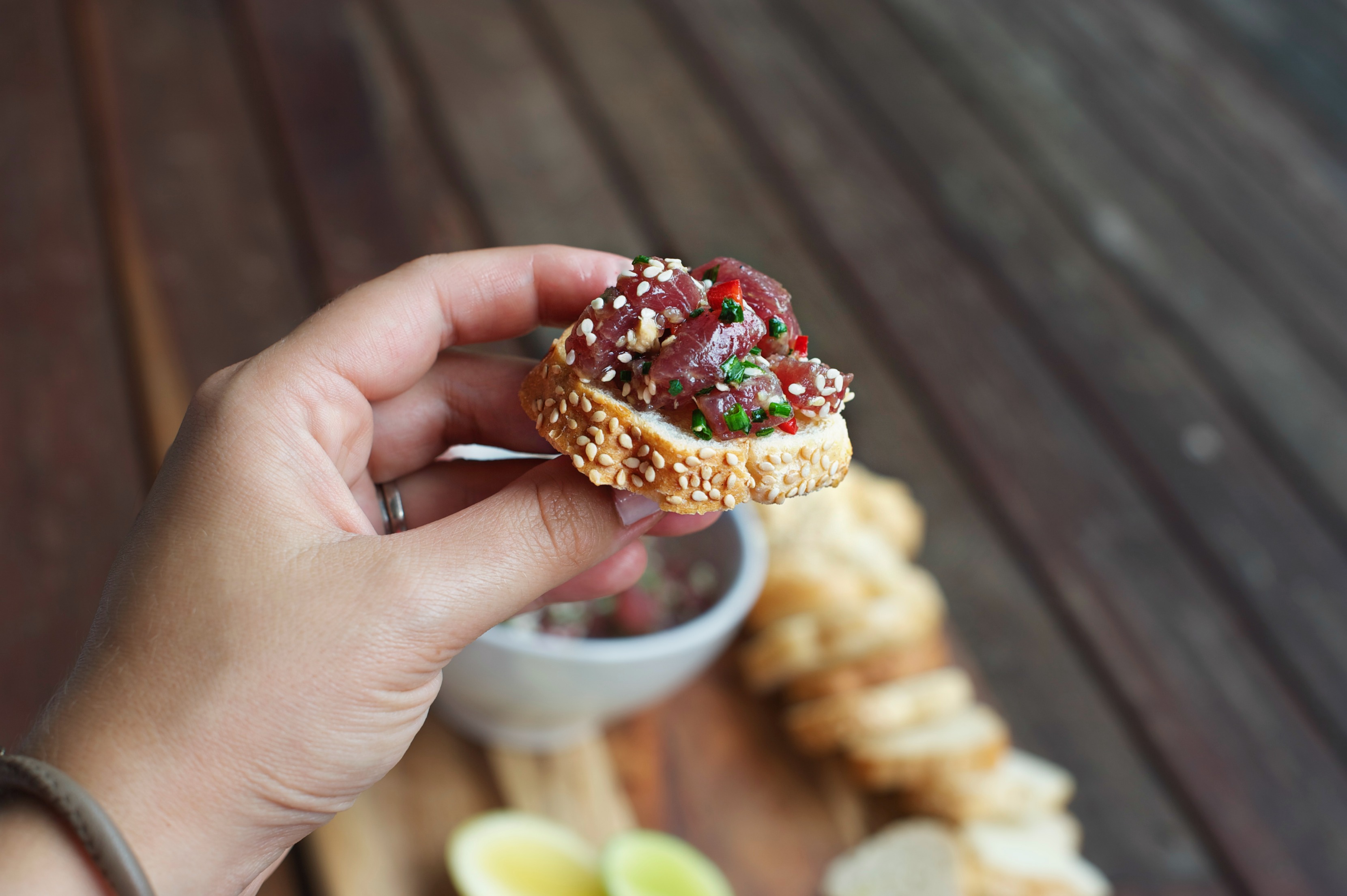 Here is a recipe for the PERFECT light lunch!
Fresh, delicious and BEST OF ALL, sooooo easy to make (you basically just need to know how to stir!), this tuna tartare is an absolute WINNER!
INGREDIENTS
(Serves 2-4 for a light lunch, depending on now big your appetite is!)
400 grams FRESH Sashimi grade tuna, diced into 1 cm cubes or small rectangular pieces
3 teaspoons sesame seeds
1/2 large red chilli, finely diced
1 bunch chives, finely chopped
2 teaspoons salt
1 teaspoon pepper
1 heaped teaspoon ground ginger
1 /2 teaspoon seasame oil
1 clove garlic, crushed
1 teaspoon wasabi
Juice of 1 lemon
Juice of 1 lime
1 baguette, cut into 1cm slices
METHOD
1) Place chopped tuna in a large bowl.
2) Add all of the remaining ingredients (except for the lemon and lime juice!!!) into the bowl and combine well by stirring gently.
3) Toast the slices of baguette in the oven at 180 degrees for about 1-2 minutes. They don't even need to colour, just to crisp up. (These will remain crunchy for up to a week in an airtight tupperware container.)
4) JUST before the tuna tartare is to be served to your guests, add the lemon and lime juice, toss gently and then plate up. Serve each person a small bowl of the tuna tartare and several toasts alongside it. Add a wedge of lemon and lime to the plate as well in case they want extra!