VOTE FOR PHOODIE!……AND YOU CAN WIN A WESTFIELD SHOPPING VOUCHER! 8
July 29, 2013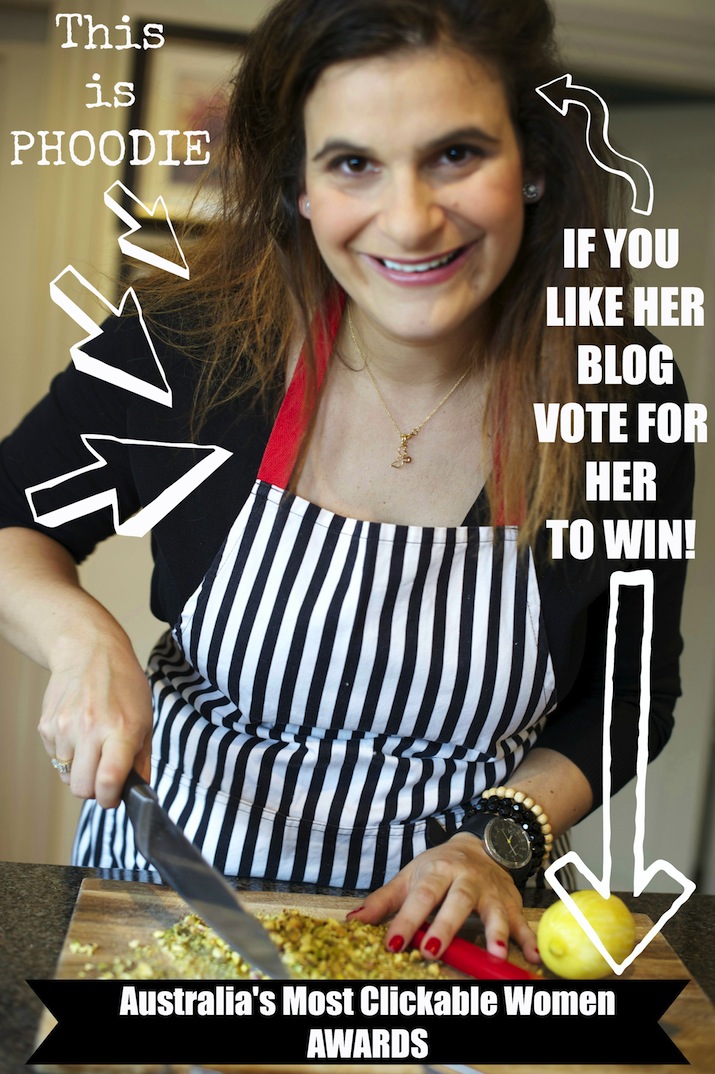 READERS!
I have been nominated as one of the 50 FINALISTS in the Nissan / Mamamia "AUSTRALIA'S MOST CLICKABLE WOMEN" Awards!
I am ABSOLUTELY thrilled and super excited by this bit of news and would like to thank you all for your loyal readership over the past 5 years!
It is because of YOU that I am up there with those other RIDICULOUSLY talented women and I am honestly SO grateful for all of your support!
If you have a minute to VOTE FOR ME, it would be HUGELY appreciated!
All you need to do is CLICK RIGHT HERE and follow the prompts!
Annnnnnnnnnd, simply by voting you can go into the running TO WIN one of 20 $100 Westfield shopping vouchers!
Thanks so much guys! FIngers crossed!
Phoodie :)

Related posts