PHOODIE'S RASPBERRY JAM FILLED JAMMIE DODGERS 0
August 19, 2013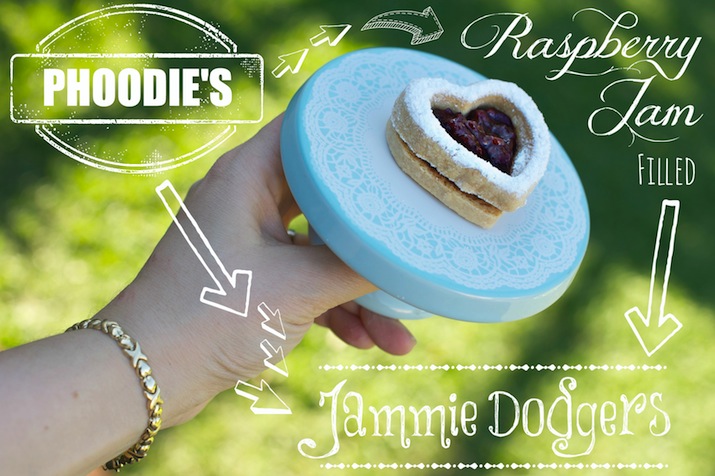 These biscuits are SO pretty to look at and SO simple to make! This is a perfect kid-friendly recipe.
The shape possibilities for the biscuits are ENDLESS. I love a heart but a plain circle or star shape works beautifully too. All you need is 2 cookie cutters with the same outline in varying sizes.
I have used homemade raspberry jam to fill mine, but again, ENDLESS possibilities; marmalade, strawberry jam, blueberry jam, fig jam, caramel…. whatever your heart desires!
INGREDIENTS
(Makes 12 filled biscuits – approx. 6cm in diameter)
1/2 cup white sugar
1 cup butter – soft, unsalted
2 and 1/2 cups plain flour
Approx. 1/2 cup icing sugar
Approx. 3/4 cup raspberry jam (depending on how generously you like to fill the biscuit!)
METHOD
1) To make the shortbread, simply add the sugar, butter and (sifted) flour into a bowl and mix together. I use my hands to do this as it makes combining everything LOADS easier! At first you will think "this will NEVER combine" but be patient! It definitely does once the butter starts to melt a little from the heat of your hands.
2) Once combined, roll out and cut your hearts. Cut 12 hearts with the larger of your two cutters, placing each one as it's cut onto a baking paper lined tray. With each of the remaining 12 that you need to cut, you will need to utilise both the large and the small cutter. So first, cut with the larger one, then use the smaller one to cut out the centre. Re-work the offcuts back in the ball of dough and roll out again. Carry on until all dough is used.  You will end up with 12 full hearts and 12 hearts of the same size but with the centre removed.
3) Once tray is full place into pre-heated 150 deg c. oven for aboutttttt 35 mins – or until golden on top. Remove and cool on wire rack.
4) Once cool, sift icing sugar over the 12 biscuits that have the cut outs.
5) Invert the full heart biscuits and spoon about 1 and a half teaspoons of jam into the centre. Top with an icing sugar covered heart cut out biscuit.
ENJOY!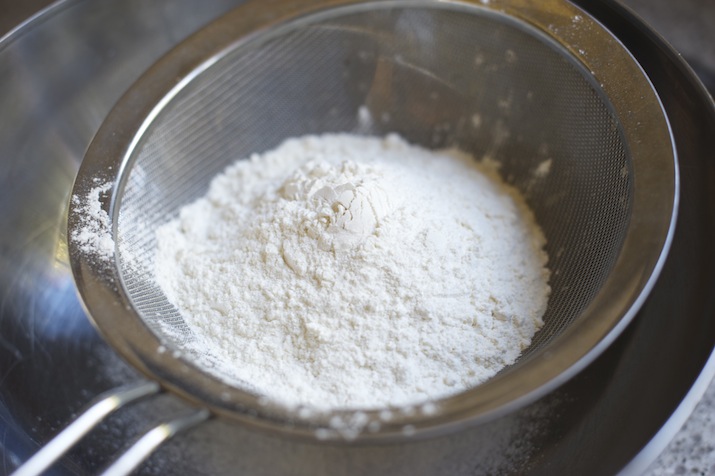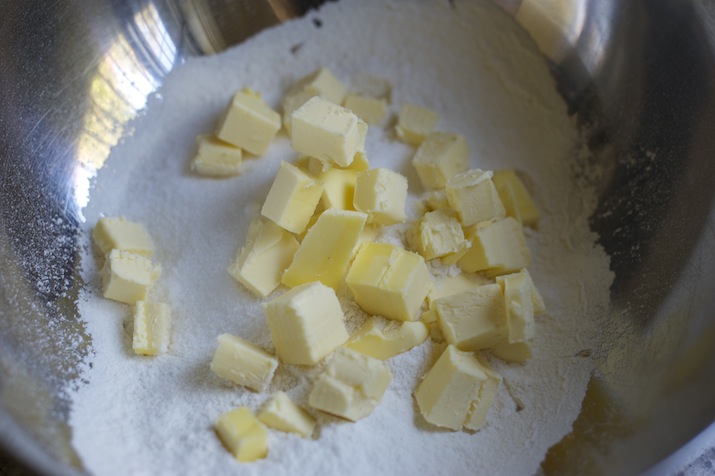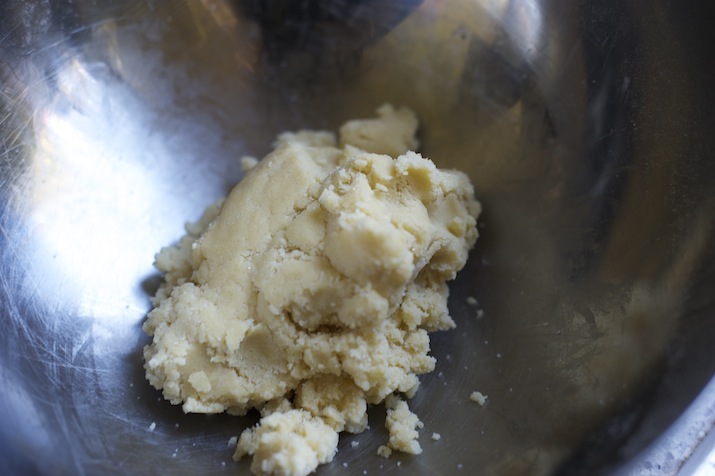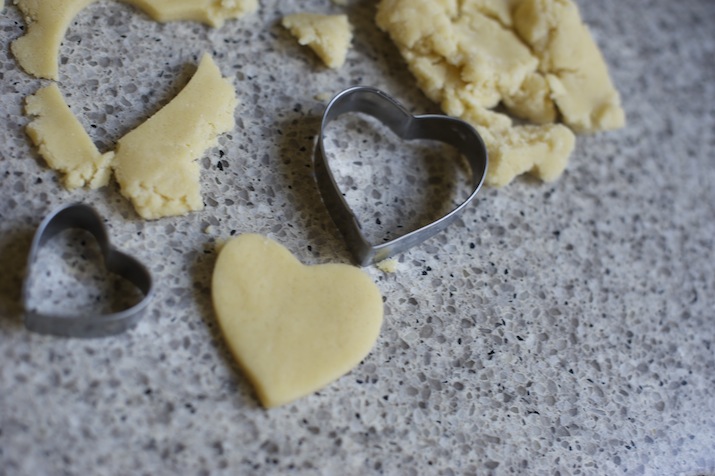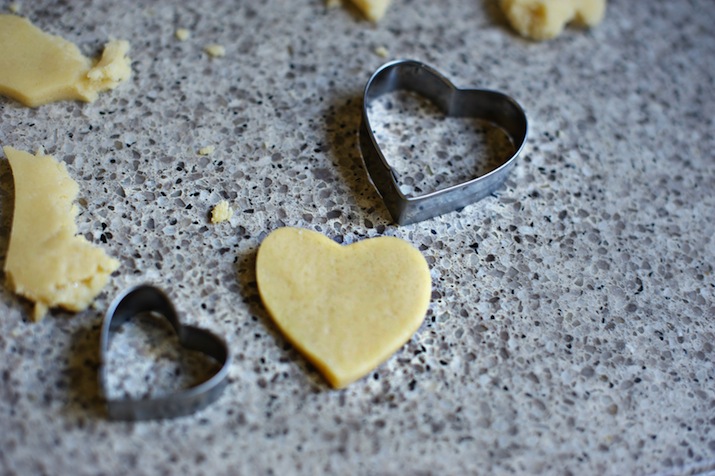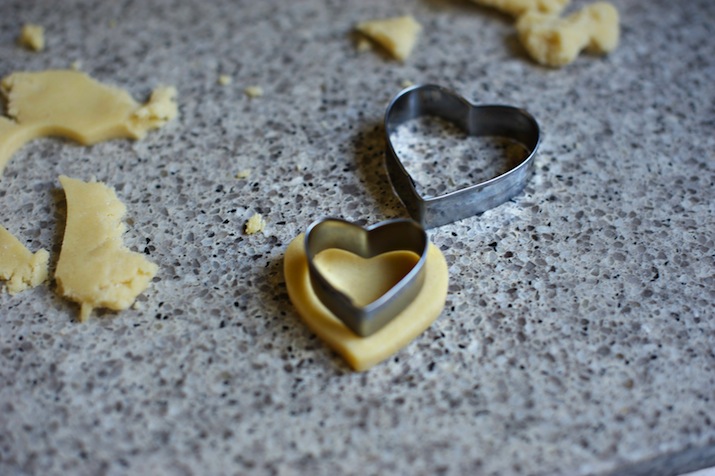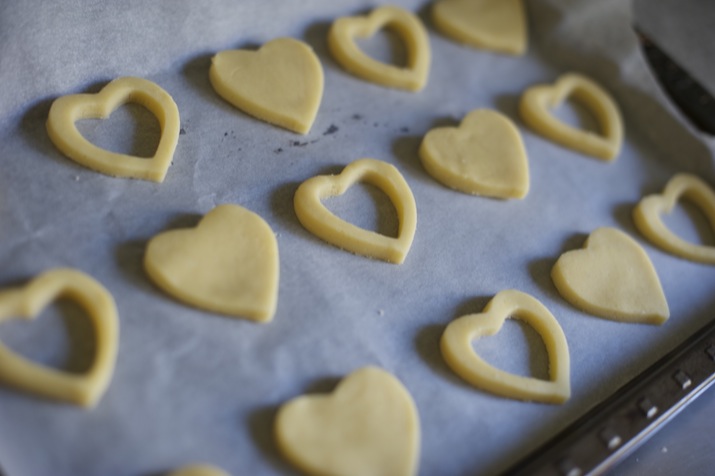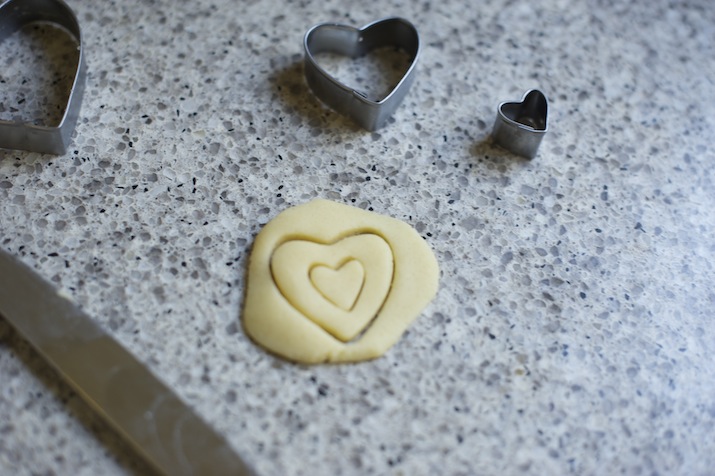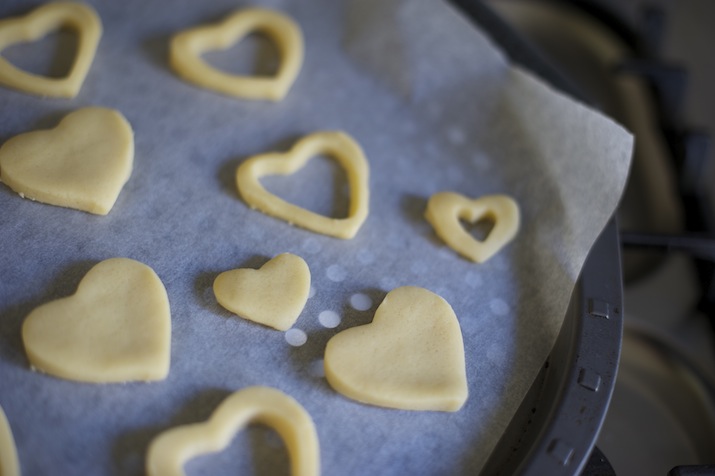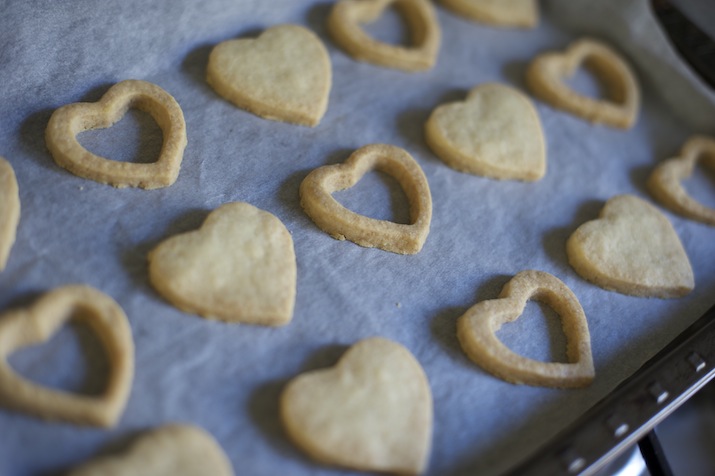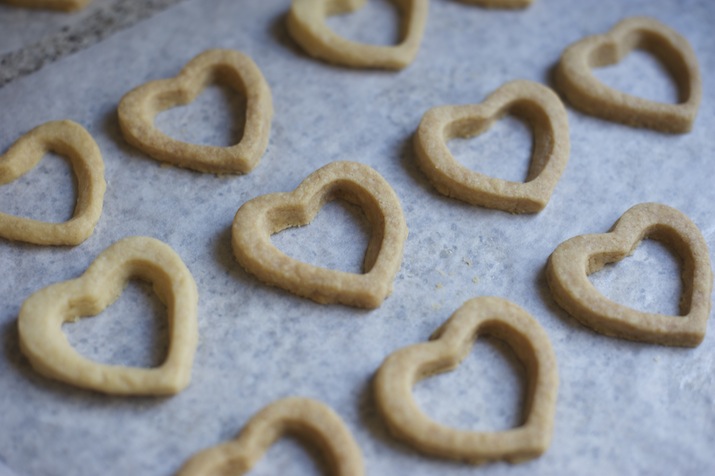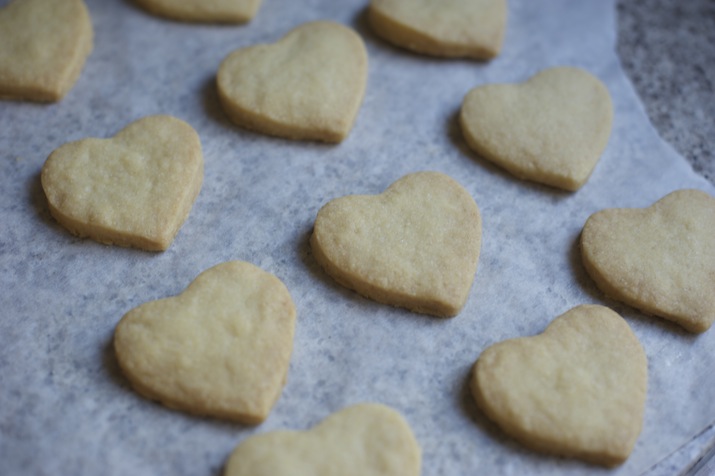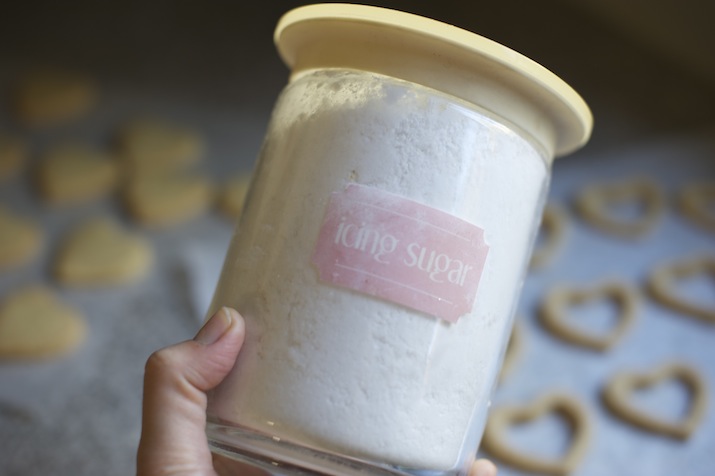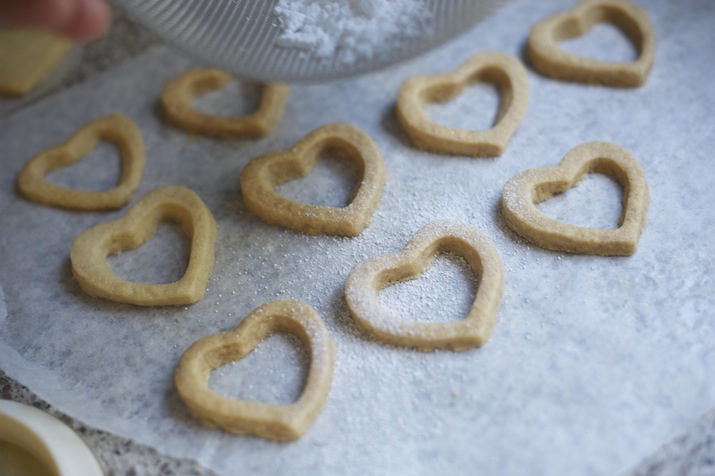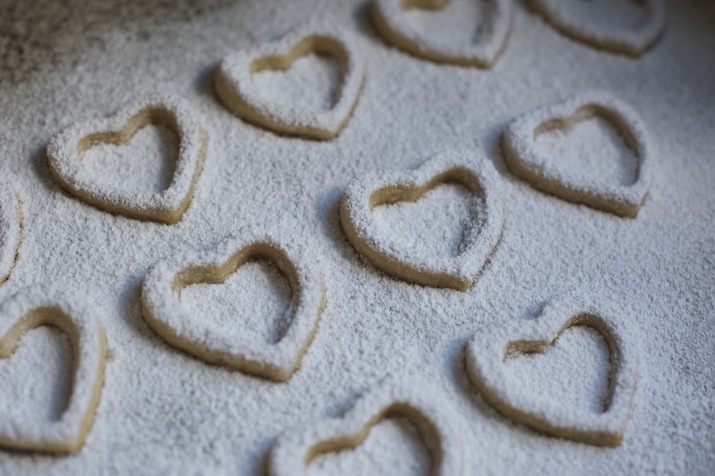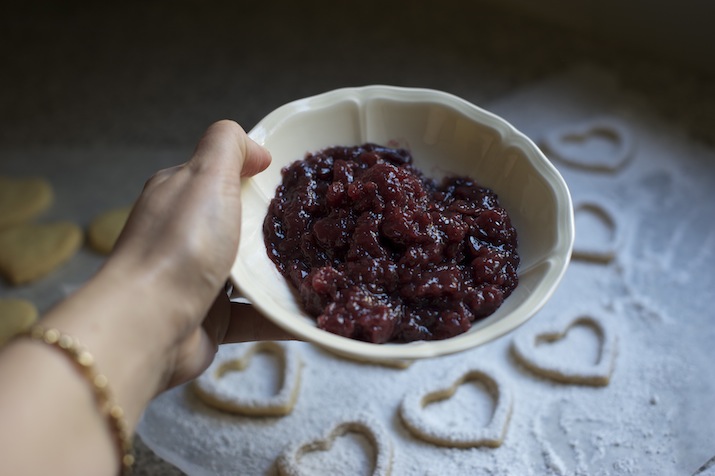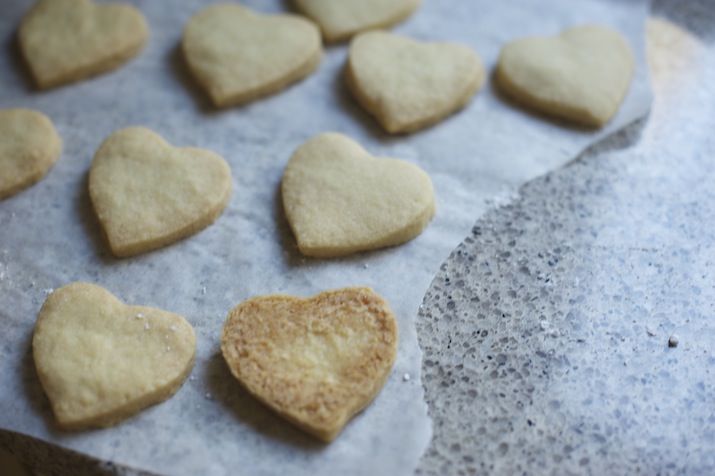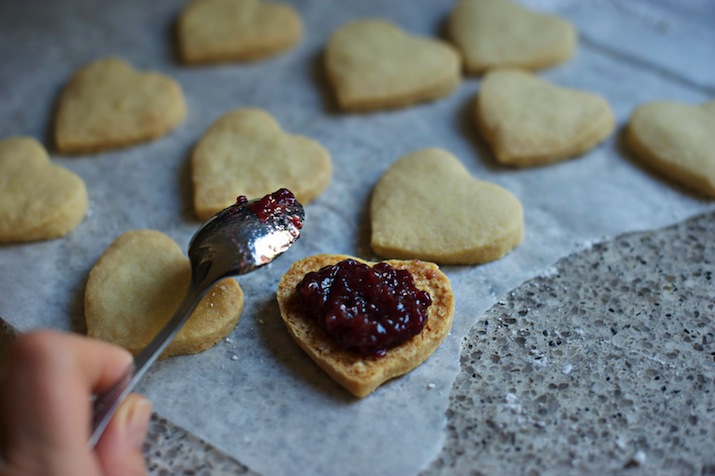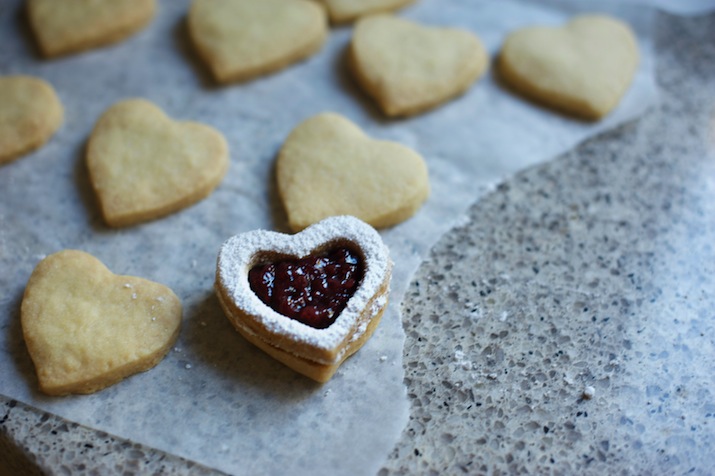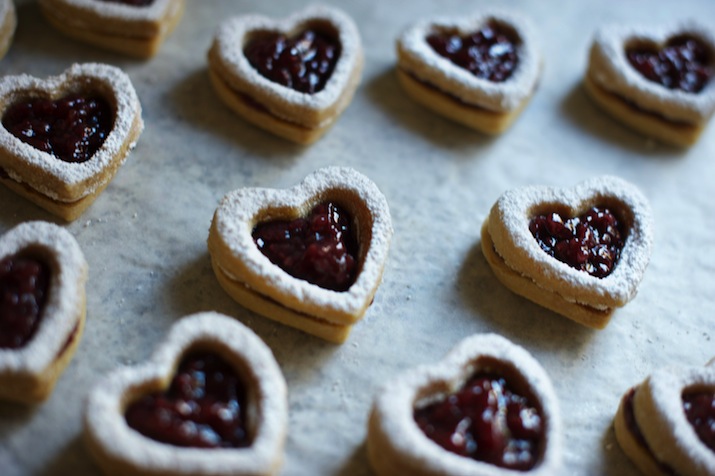 Related posts