PHOODIE'S ROASTED BEETROOT, LABNEH + WALNUT SALAD WITH A GARLIC, LEMON AND OLIVE OIL DRESSING 8
September 9, 2013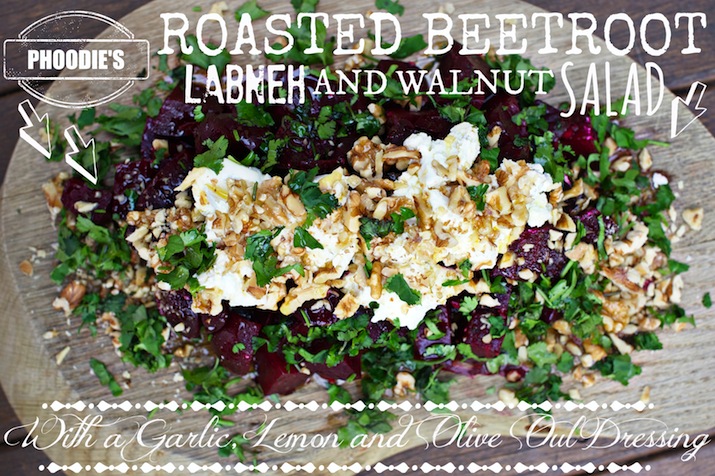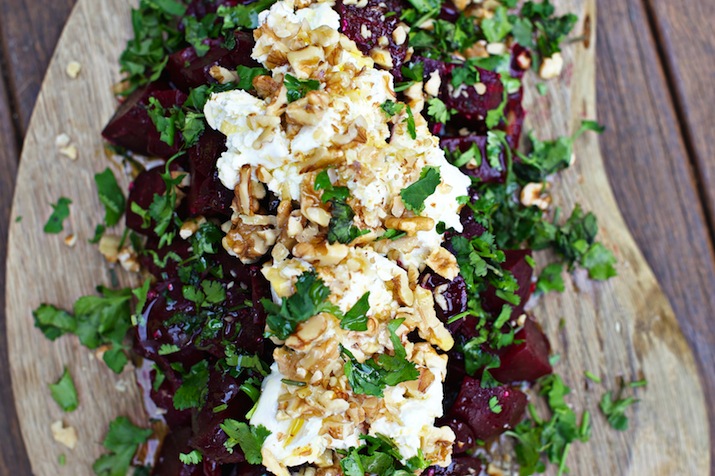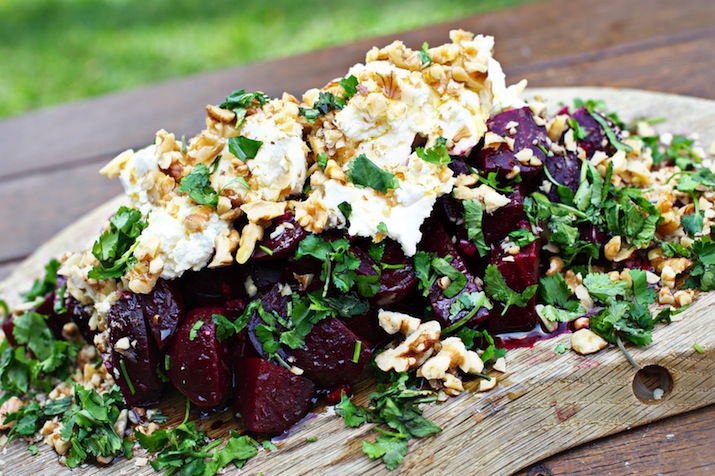 I adore salads.
You know why? Because salad does NOT have to equal lettuce, tomato and cucumber slapped together in a bowl from the 70's and drizzled with Kraft French dressing.
Although that has it's place too.
This salad only has only a few ingredients but it is AMAZING how much flavour is packed in due to the way they are combined.
Perfect on it's own or served alongside grilled steak or salmon.
ENJOY!
INGREDIENTS
(Serves 2 – 4 as a main)
10 medium sized beetroots
Juice of 1 lemon
2 cloves garlic, crushed
2 teaspoons salt
1 teaspoon pepper
1/4 cup olive oil
1/2 cup roasted walnuts, roughly chopped
1 bunch parsley, finely chopped
300g labneh
METHOD
1) Preheat oven to 200 deg cel.
2) Top and tail beetroot after rinsing of loose dirt.
3) Wrap individually in aluminium foil and place on a baking paper lined tray. Cook in oven for approx 45 mins or until tender when you insert a fork.
4) Whilst they are cooking, make the dressing by combining the garlic, lemon juice, olive oil and seasoning. Mix well.
5) Chop walnuts and parsley.
6) Remove beetroot from oven, open foil and allow to cool. When cool enough to handle, peel off skin under a running cold tap.
7) Dice beetroot and place in large bowl.
8) Coat beetroot with dressing and then transfer to serving platter.
9) Top with Labneh, nuts and parsley as shown in pictures below.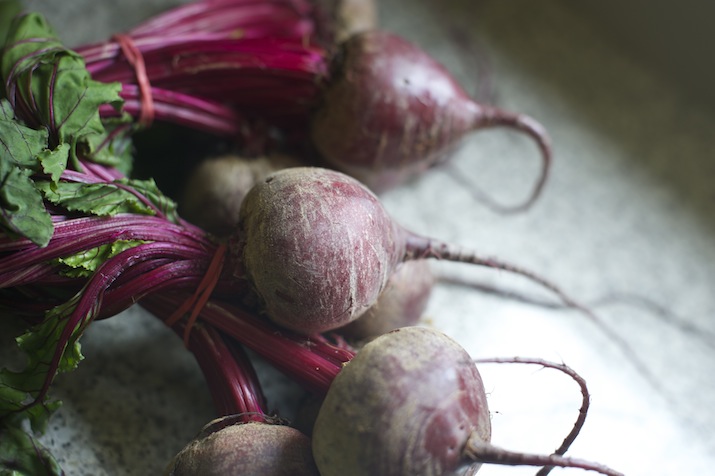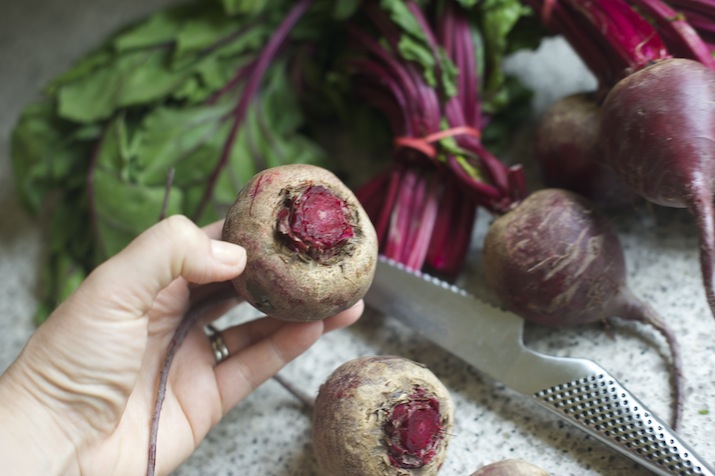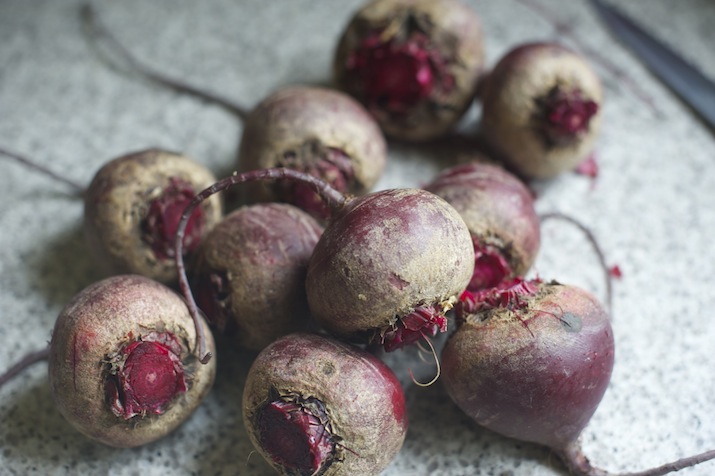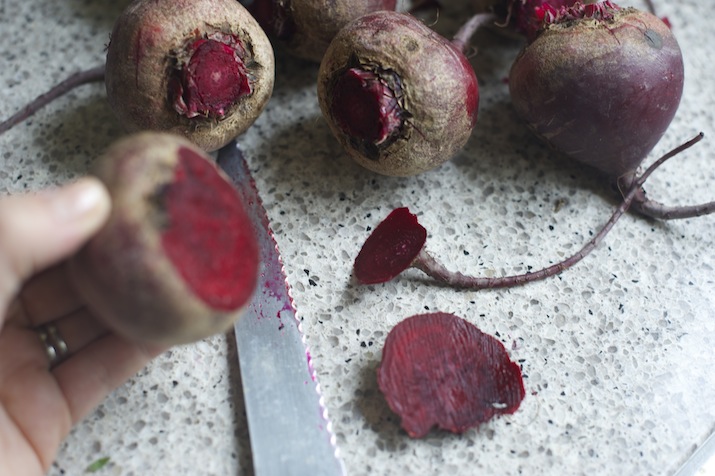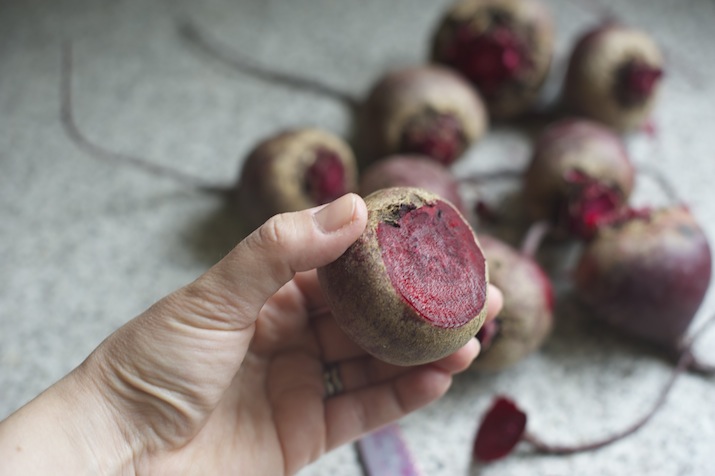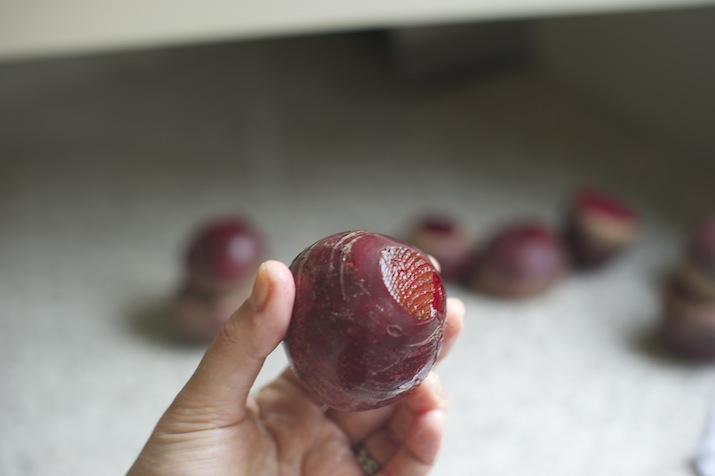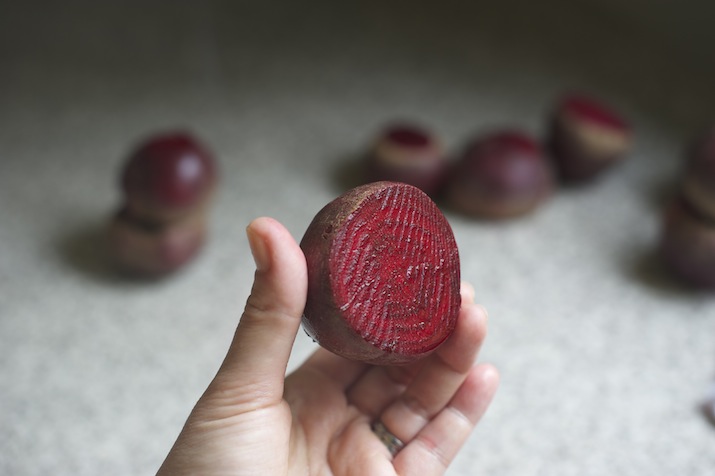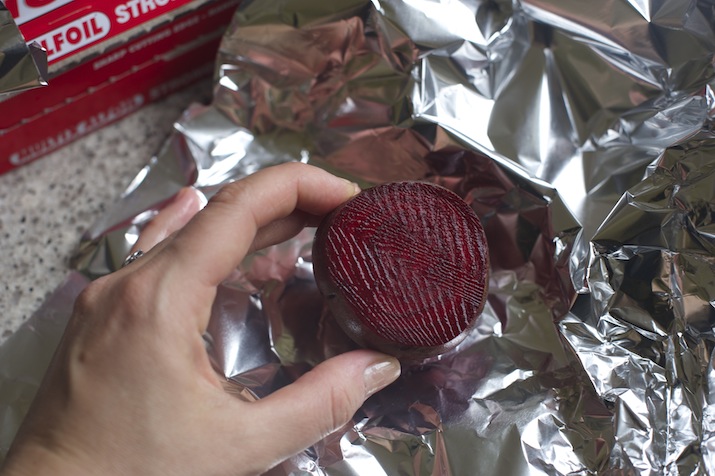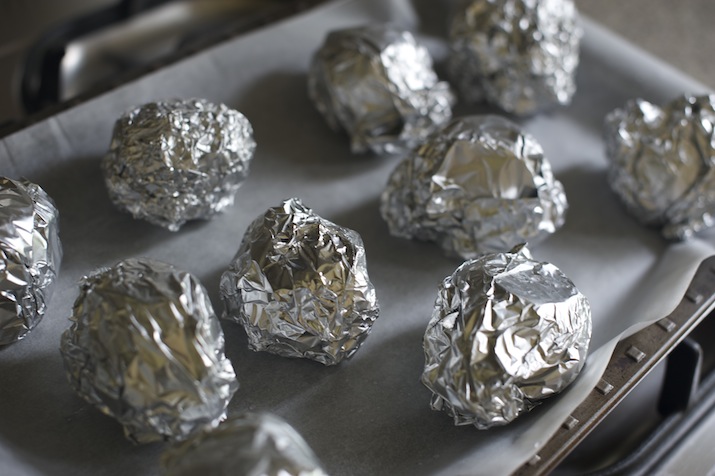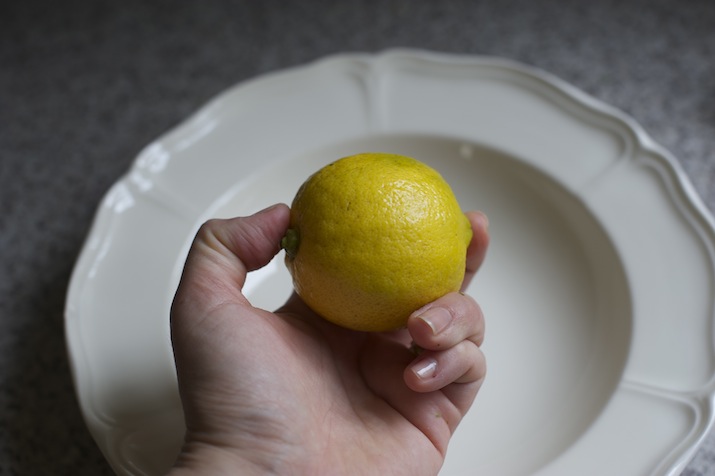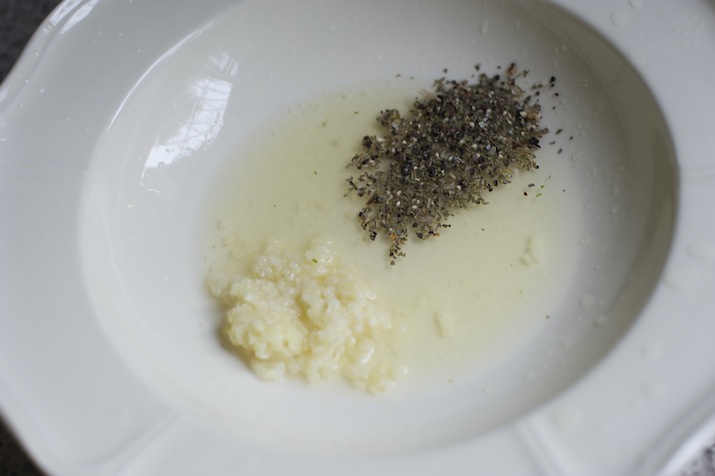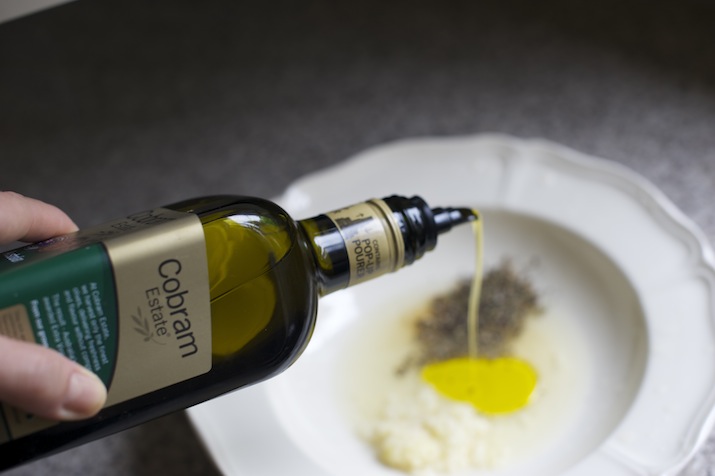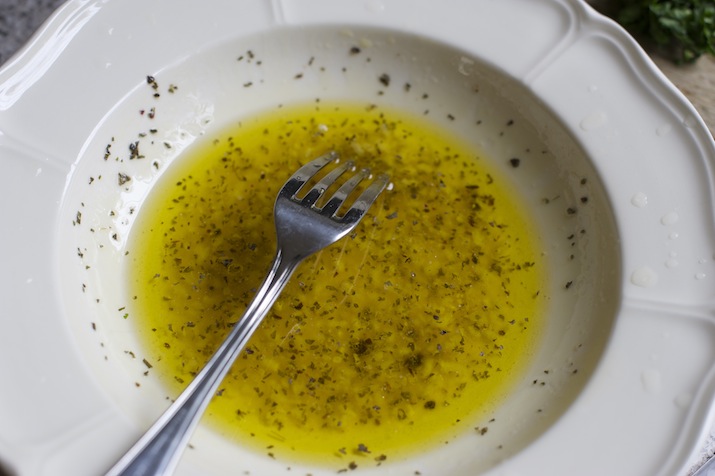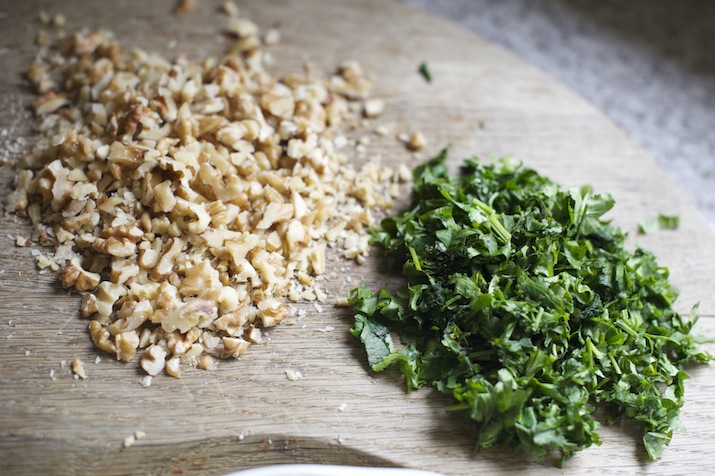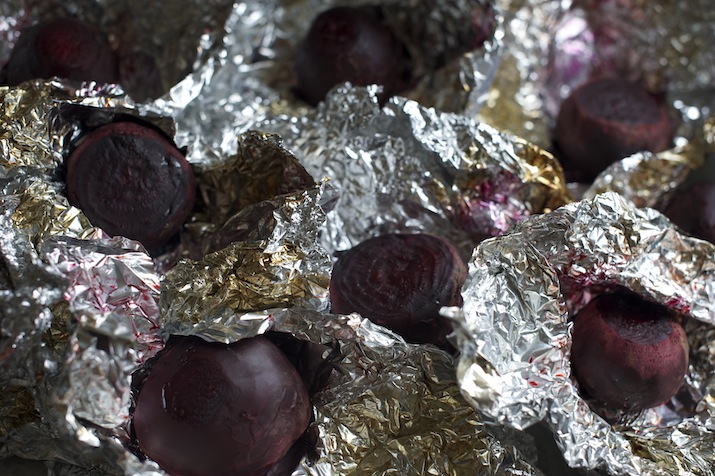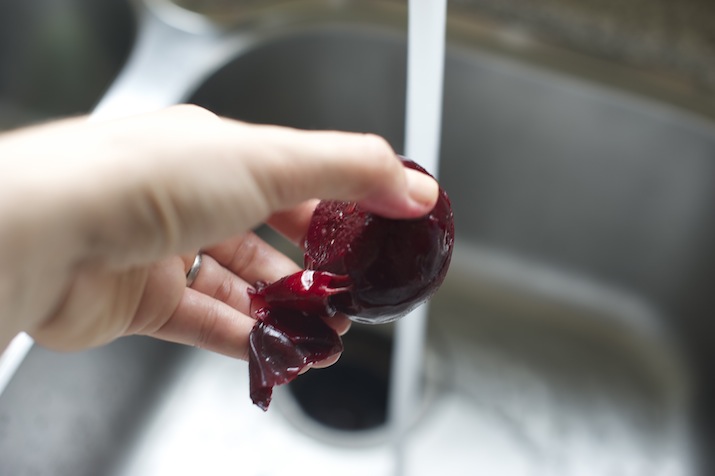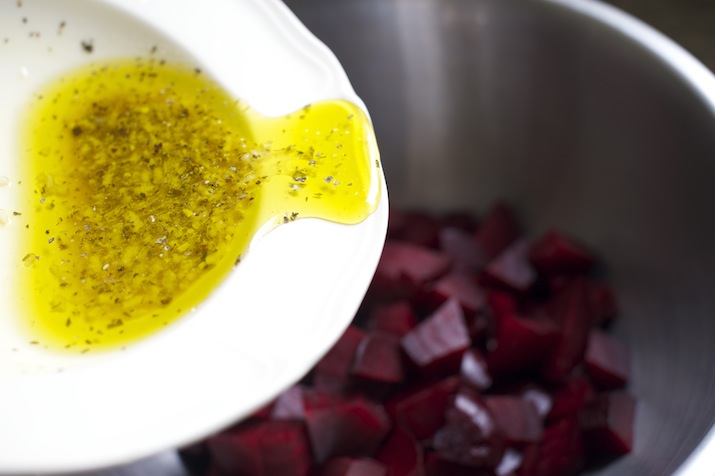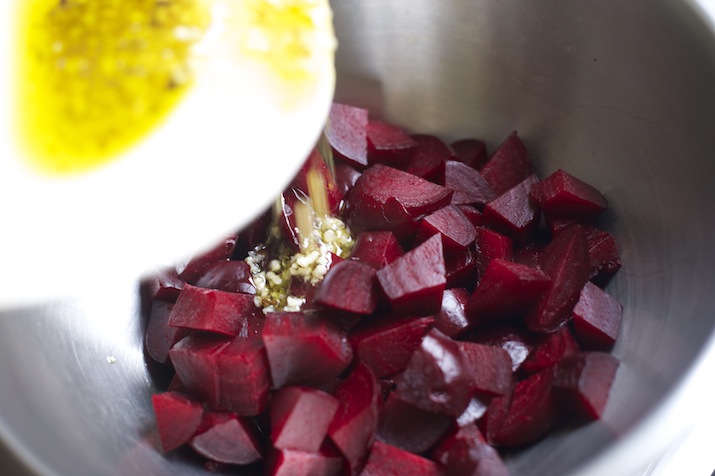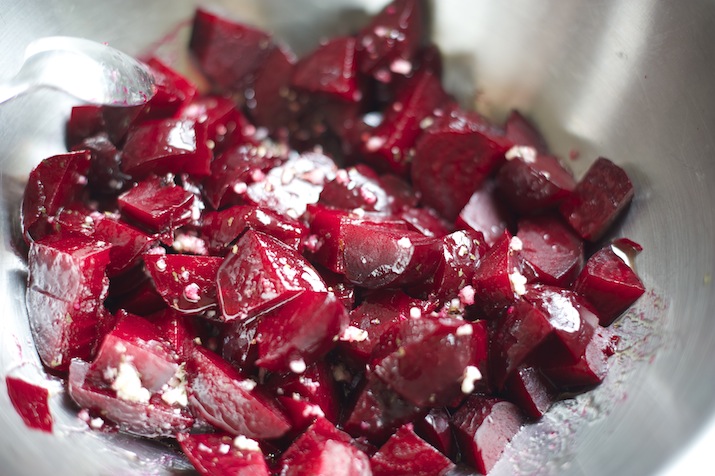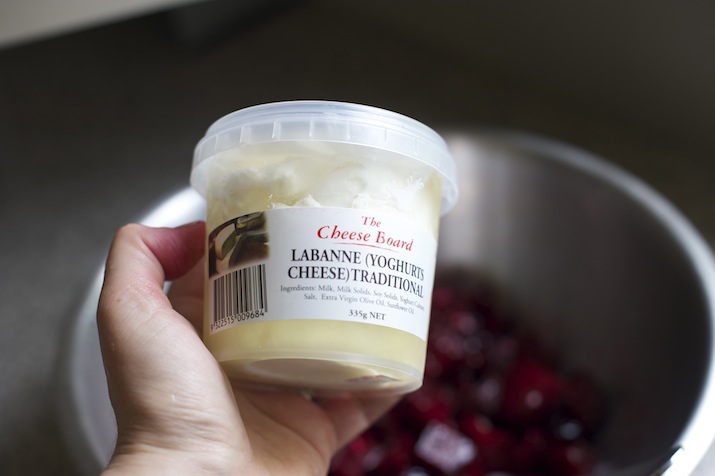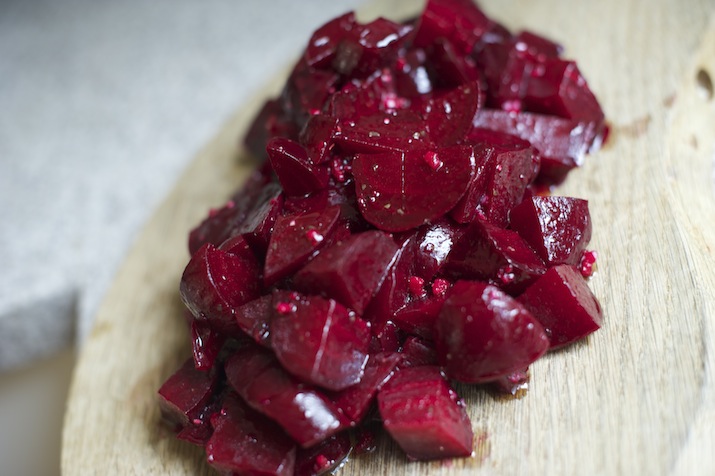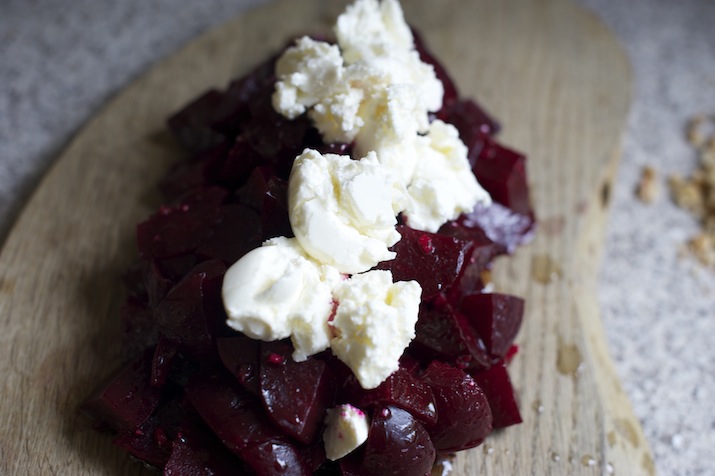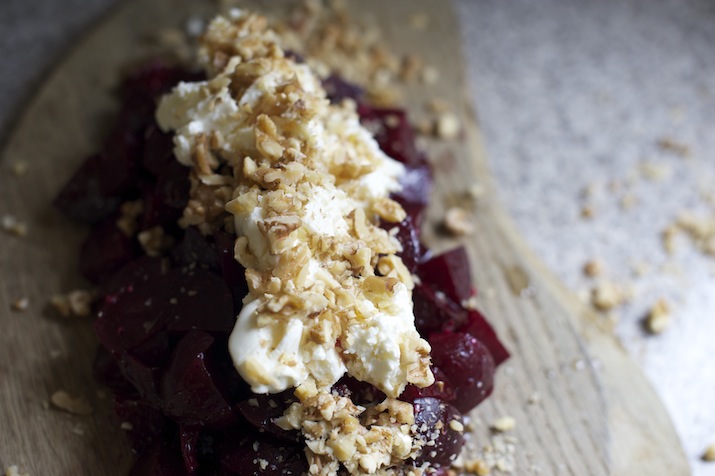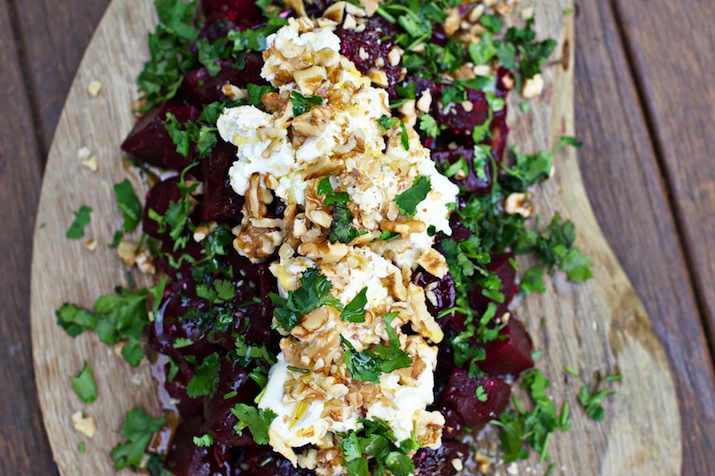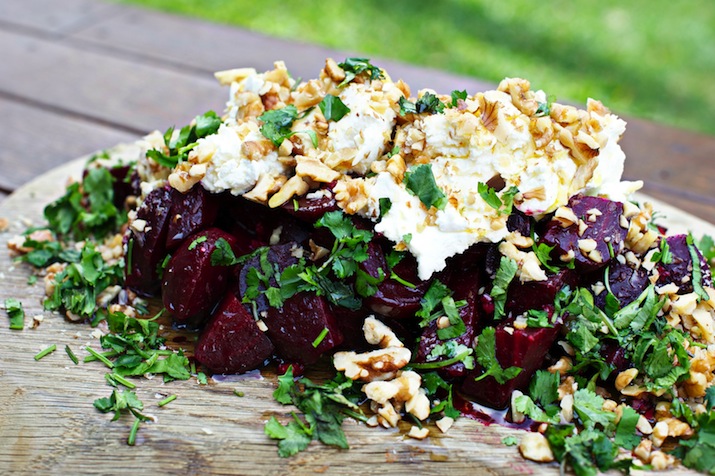 Related posts