PHOODIE'S RAINBOW PASTA WITH PUMPKIN, FETA, PINE NUTS AND DATES 4
November 7, 2013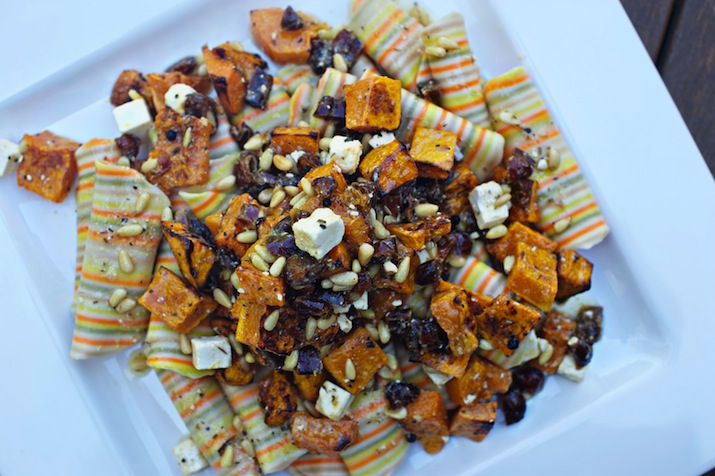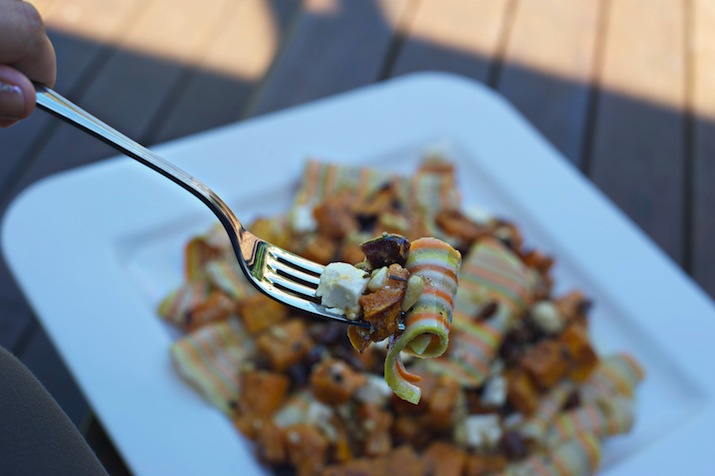 Talk about an artwork.
This pasta is TO. DIE. FOR.
I bought it from a local gourmet deli and have since seen it at lots of stores. If you can't find the exact one, have a look online or try to find something similar at your local supermarket.
Although, without a doubt, the rainbow pasta is VISUALLY what makes this dish, the combo of flavours I've smacked together here is OFF THE SCALE,  so it would taste just as good if you make it with normal pasta!
Do not let ANYTHING stand in the way of you and this dish.
I whacked this particular plate up for Mum and Dad as a 'welcome home from your travels' dish. I don't know if it's a Greek / Lebanese thing, but whenever someone has travelled overseas, family members always ensure that they do NOT return home to an empty fridge!
Phoodie :)
______________________________________________________________________________________________________
Follow me on INSTAGRAM (@phoodiegram) TWITTER (@phoodietweets) FACEBOOK (/phoodieblog) PINTEREST (/phoodieblog)
___________________________________________________________________________________________
INGREDIENTS
Serves 4 for lunch
Pumpkin, cut into 1-inch cubes (gosh! I didn't weigh it but can tell you, you need enough pieces to cover a standard oven sized baking tray!) Maybe 400g!?
3 tbsp olive oil
1 tbsp salt
3 cloves garlic, crushed
250g Rainbow Pasta
3/4 cup Pine nuts – roasted
1 cup Dates
300g Feta (Marinate the night before in enough Olive oil to cover [about 1/2 cup] as well as 1 tsp dried oregano [and whatever other dried herbs etc you love or think would work well!]
Juice of 2 – 3 Lemons (depending on how much you love it!)
METHOD
Night before: Cube the feta and place in a bowl. Bathe in olive oil, herbs, seasoning etc, cover with cling film and refrigerate. RED ALERT – if you don't have time to do this overnight, DO NOT FEAR, just make sure it is the first thing you in the recipe!)
1) Preheat the oven to 180 degrees.
2) Spread pine nuts across baking paper lined tray and roast until golden – STAY ALERT – these can burn within SECONDS – should only take a couple mins or less! Set aside.
3) Cube the pumpkin and scatter across baking paper lined tray. Make sure the pieces do not overlap. Drizzle with olive oil, scatter with salt and garlic. Shove in oven until cooked. This should take about 30 mins or so but just keep checking and make sure they don't burn! You just want them tender. When done, set aside to cool.
4) Cook the pasta as per the instructions on the packet. Set aside to cool.
5) In a bowl, place your piNe nuts, seeded and chopped dates, cubes of feta PLUS the entire bath that they were in and the lemon juice. Mix GENTLY.
6) Add the cooled pumpkin, mix GENTLY again.
7) Arrange the pasta on a serving plater. Spoon pumpkin mixture over pasta ensuring that you do so evenly and that the oil coats all of the pasta pieces.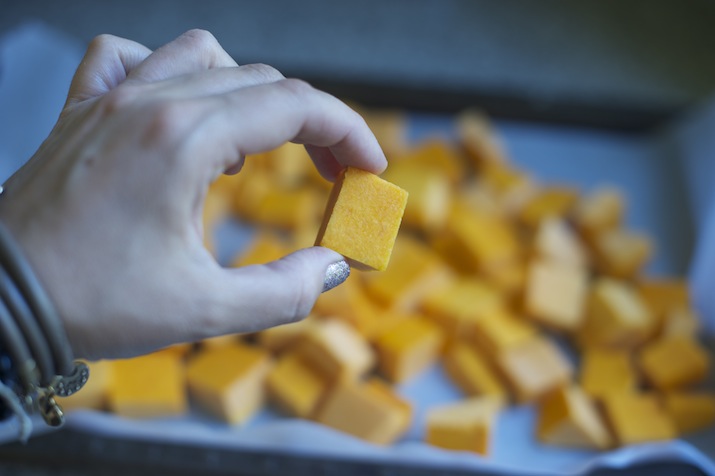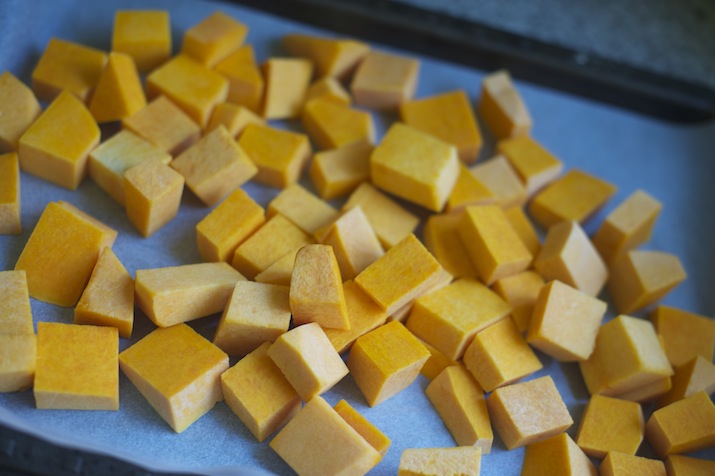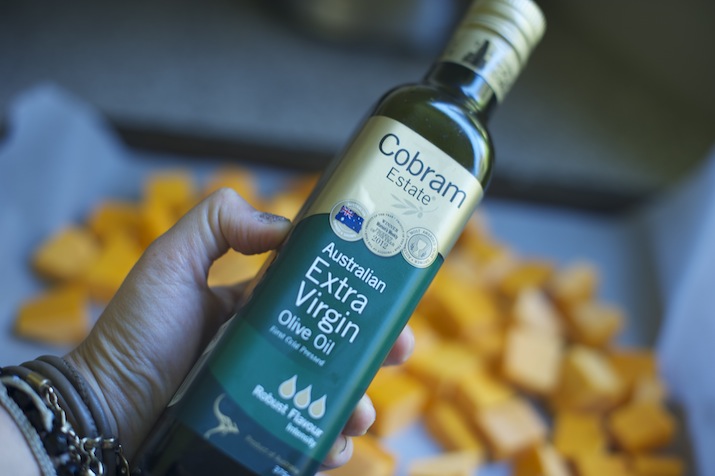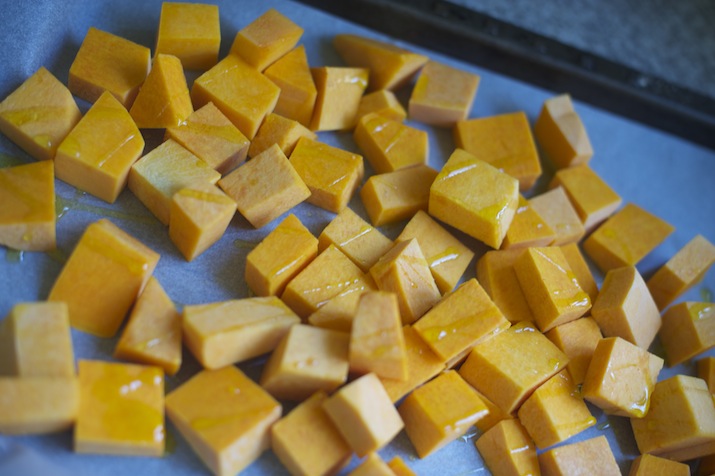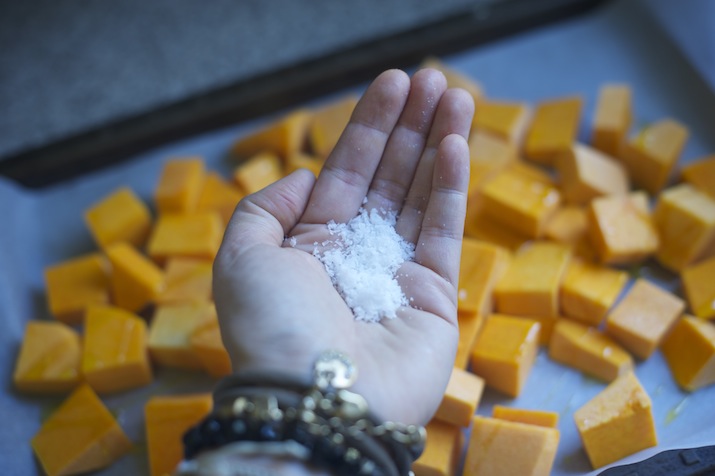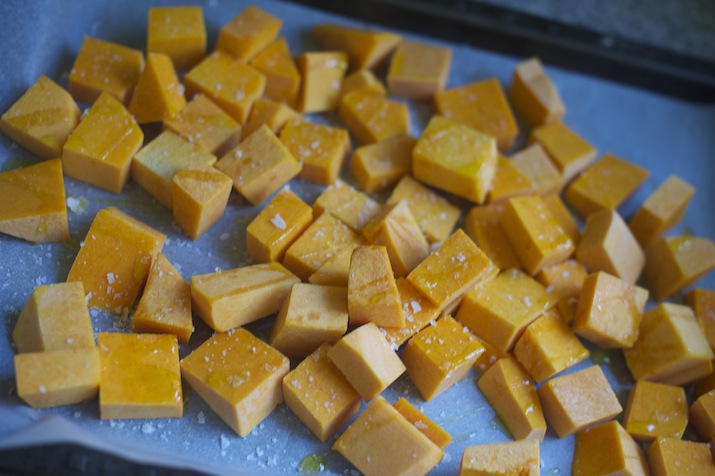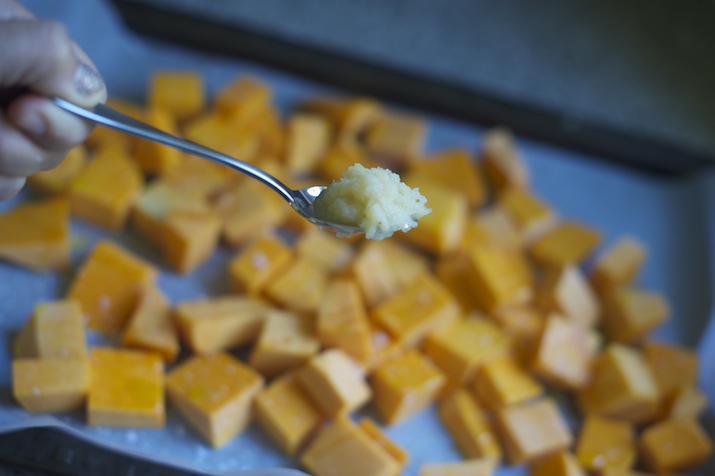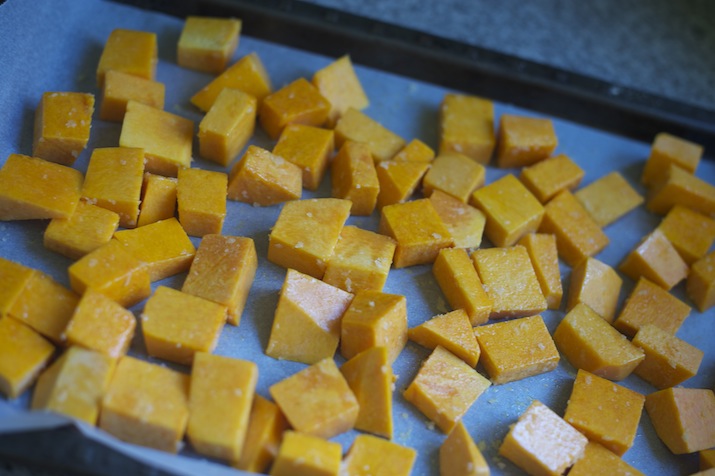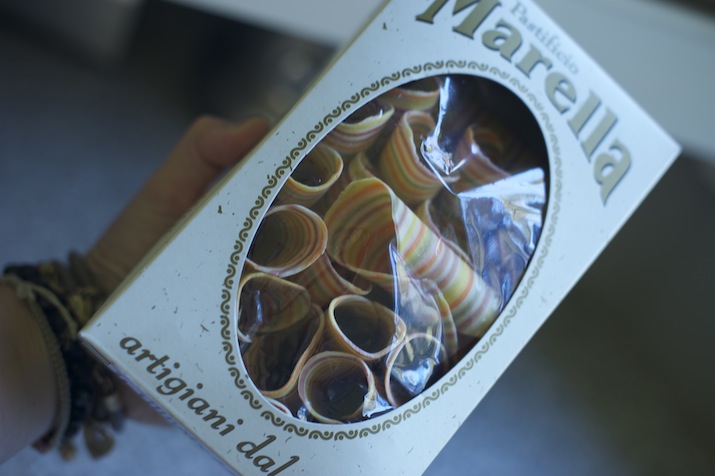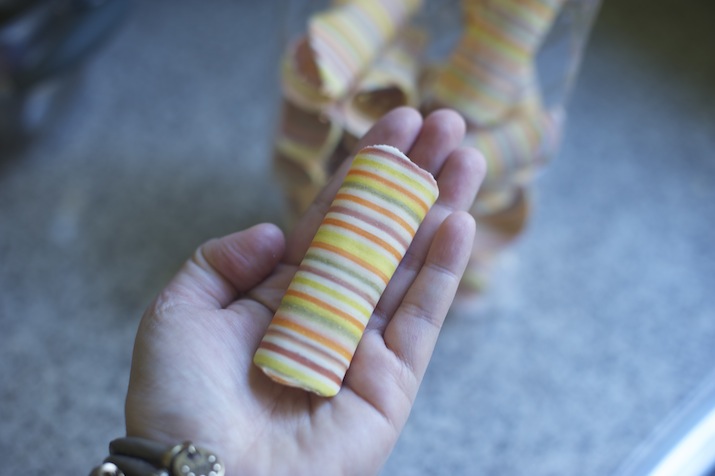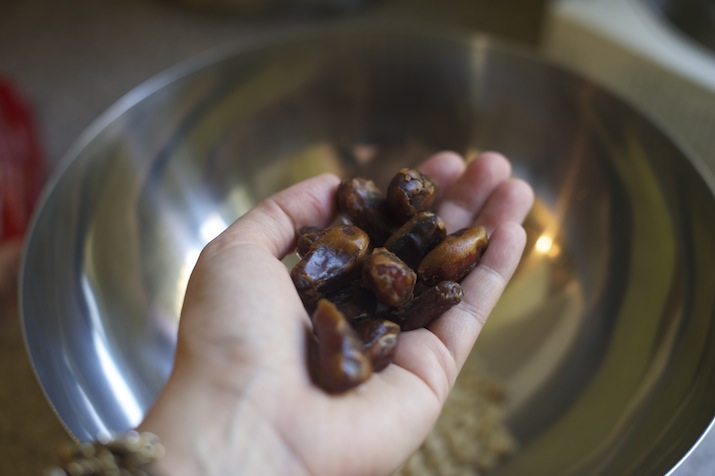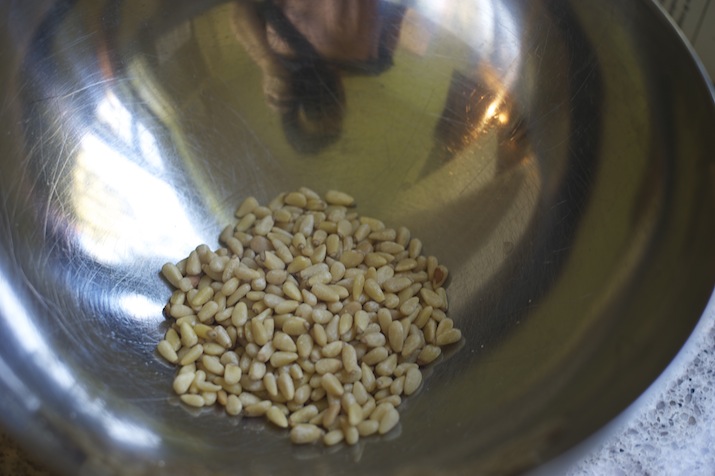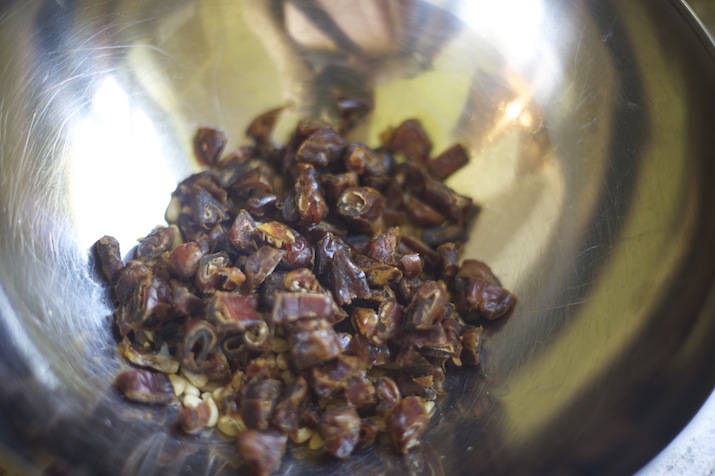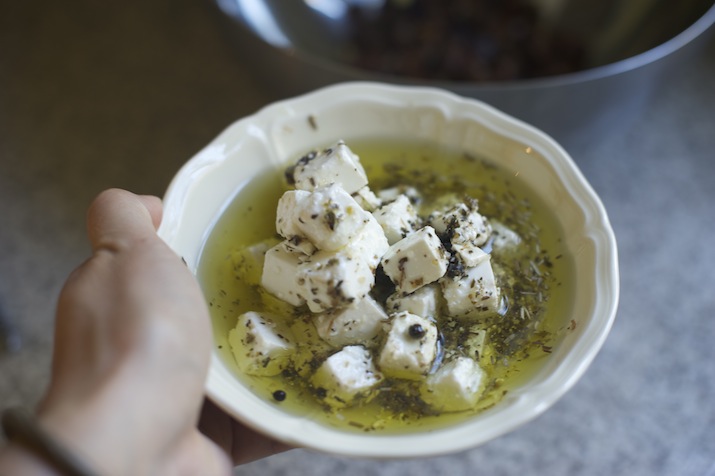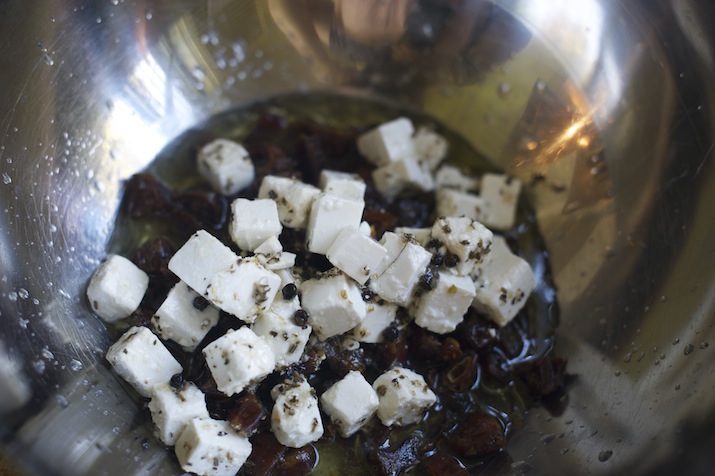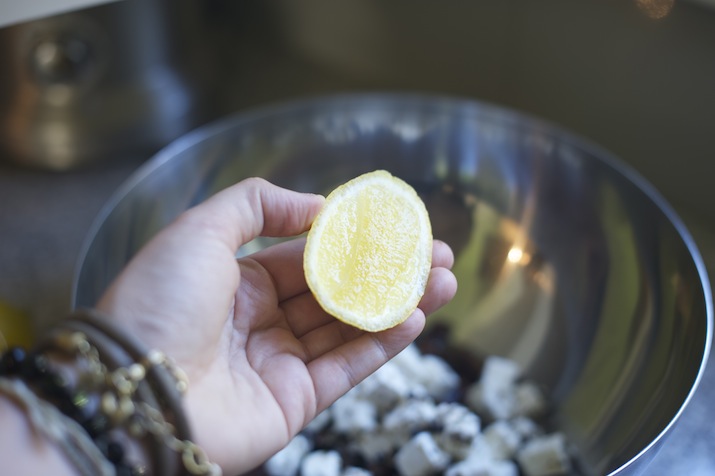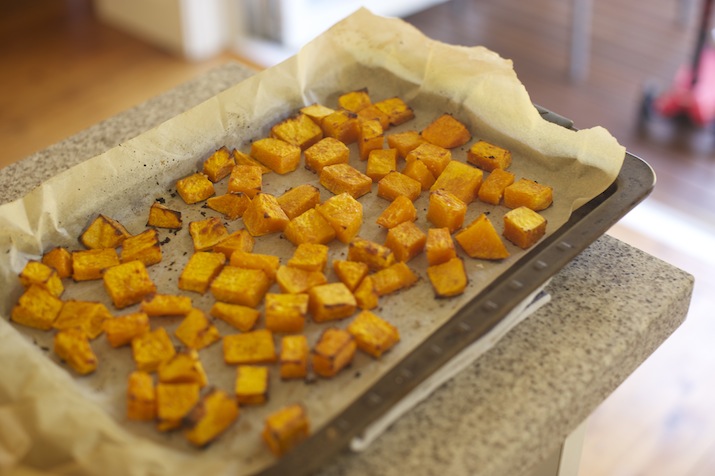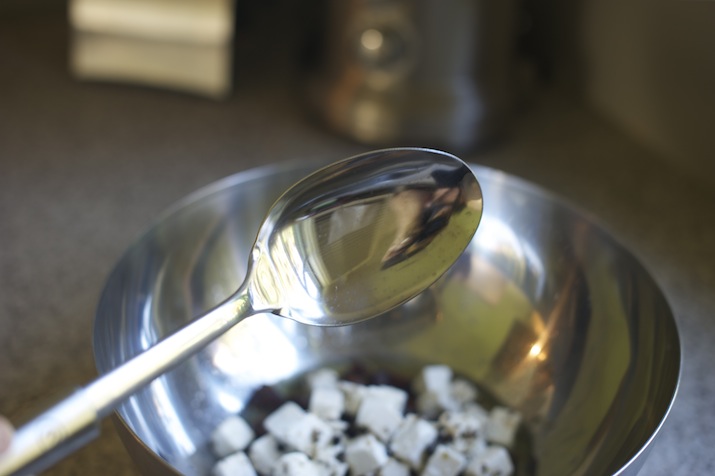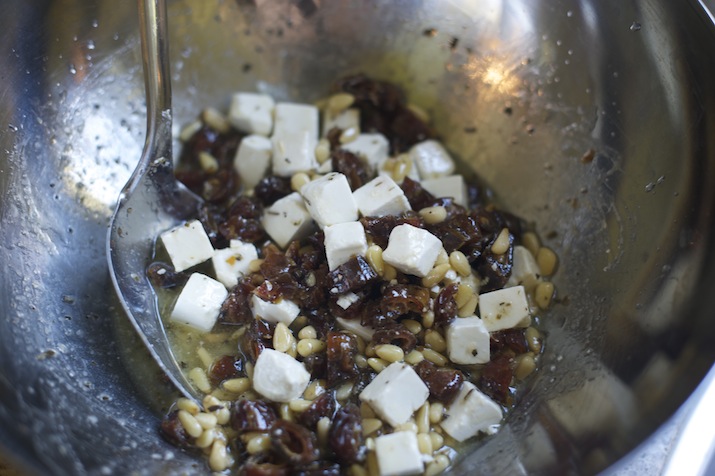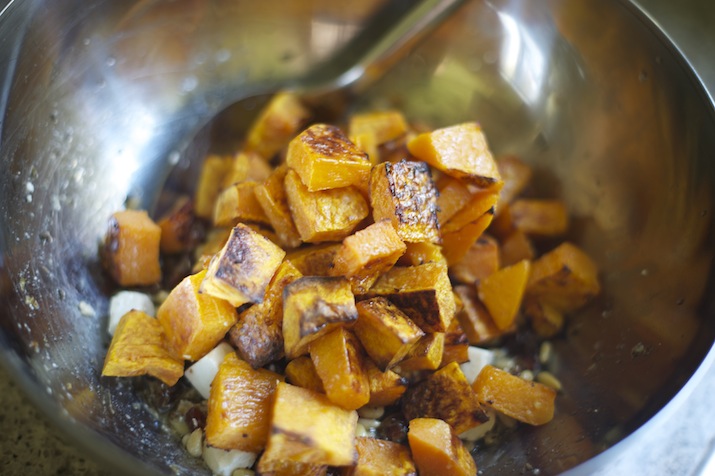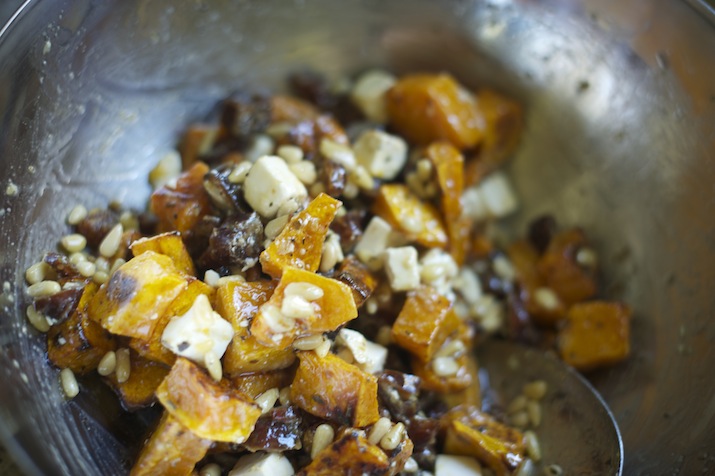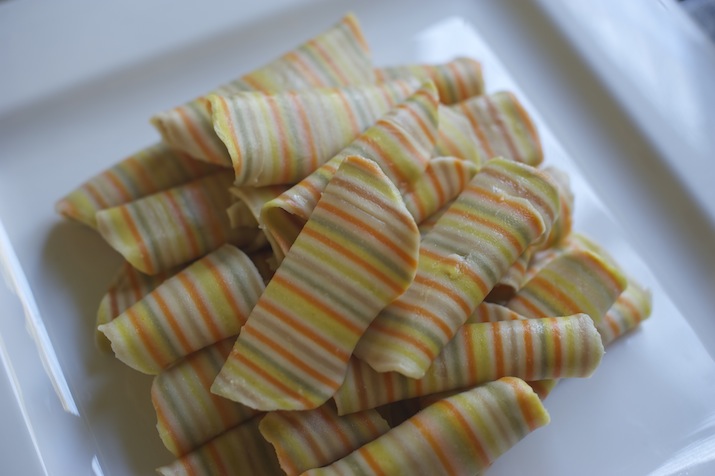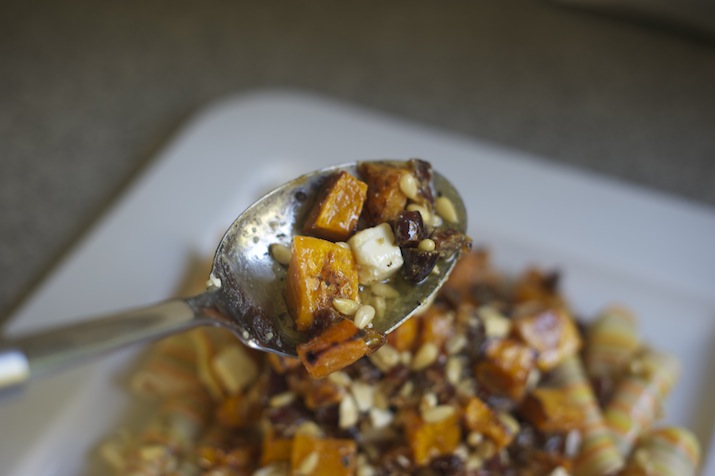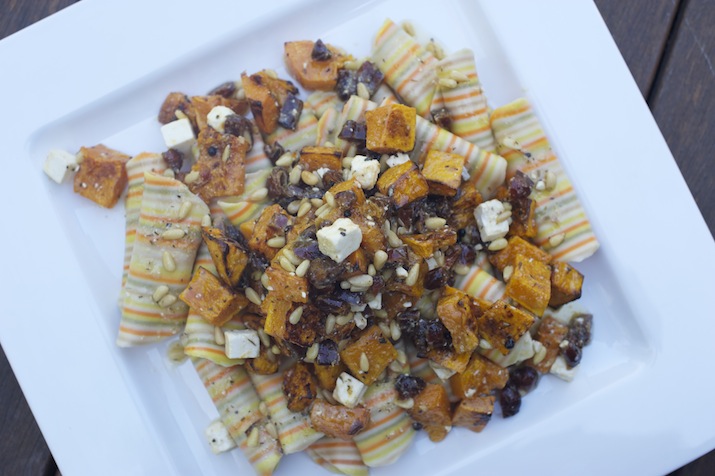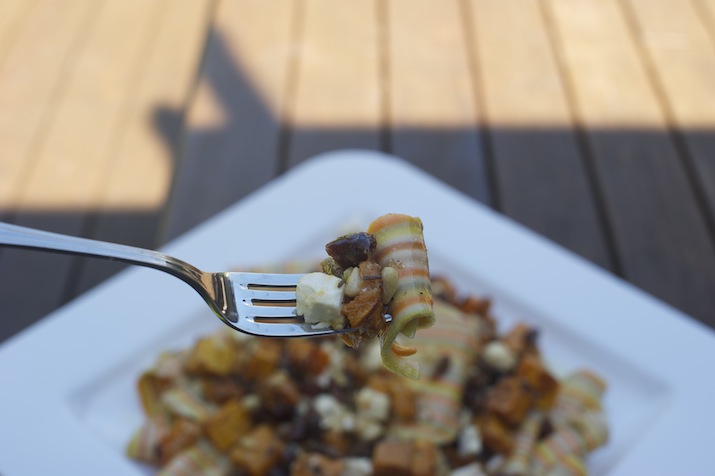 Related posts