PHOODIE'S PERFECT CHEESE PLATTER 2
November 14, 2013
This post is sponsored by Dairy Australia.
All photographs  © PHOODIE 2013. Permission must be sought to reproduce.
_____________________________________________________________________
Most babies are born crying.
I wasn't.
I was born with a piece of Brie in one hand and a cracker in the other. On my face, there was a smile from ear to ear.
Ok, well that may or may not be a lie (note: it IS a lie), but there is definitely some truth behind it. And the truth is this; I am, and ALWAYS have been cheese-OBSESSED. I do not understand people that aren't. How could you NOT love the stuff!? How could you NOT want to yelp with delight when you walk into a deli or supermarket and so many varieties of white, yellow and blue goodness is staring you right in the face? HOW COULD YOU NOT??
*ahem*
So….. Moving on….. It is with GREAT pleasure, that I bring you this post on how to create the PERFECT CHEESE PLATTER!
In my opinion, creating the perfect platter does not have to be difficult. A high level summary of how to do so is outlined below:
PHOODIE'S 1, 2, 3, 4, steps to creating the PERFECT CHEESE PLATTER:
All you need to whip up an awesome CP is FOUR things;
1) THE CHEESE – e.g. Brie, Cheddar, Parmesan, Blue, Pecorino etc
2) THE 'VEHICLE' – e.g. Crackers, Bread, Toasts, Grissini etc
3) CRUNCH – e.g. Nuts; Walnuts and Hazelnuts work well.
4) SWEETNESS – e.g. Quince paste, Marinated figs, Muscatel clusters, Pear slices, Dates etc
So long as your platter has something from each category, you will be well on the way to cheese platter perfection!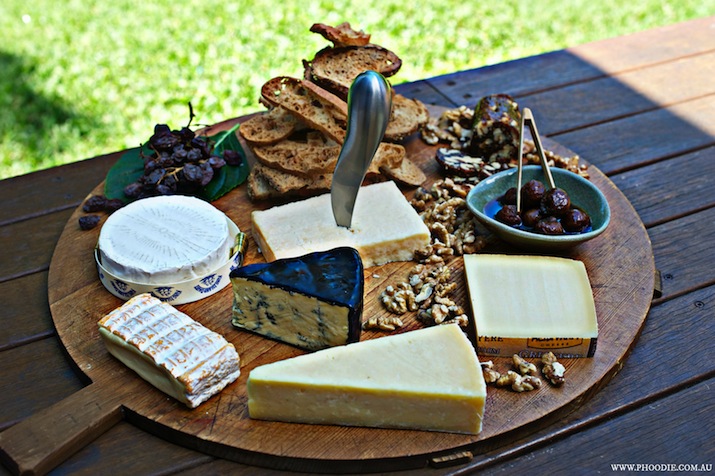 That said, there are loads of other tips and tricks out there that most definitely assist when it comes to getting right the details involved in piecing together this perfect cheesey puzzle. I was lucky enough to chat with Amanda Menegazzo (Consumer scientist and Dairy Australia's Food Communications Manager) who shared a stack of these tips with me. I would now like to share them with you! Have a read below:
Amanda, what are your tips when it comes to buying cheese?
Visit a deli and ask the staff to tell you what is ripe and delicious. Make sure you have a taste, it's all about personal preference and there is no room for snobbery here!  To gain extra food cred have some facts up your sleeve about the cheeses you serve. My guests always love to hear my stories about which region the cheese is from or if it's won an award.  Ask the deli staff to tell you a bit about the cheese try Google.  Remember one amazing cheeses is more memorable than five average cheeses.  Buy Australian cheese to support our local producers.
When are you meant to serve a cheese platter; before or after the main meal?
It's a classic foodie dilemma, do I serve cheese with nibbles and drinks or after the meal?  Before or after dessert? The tradition of when to serve cheese is different all around the world. In Australia we tend to make our own rules and often prefer to serve cheese with pre-dinner drinks.  I like to serve savoury and fresh cheeses like marinated feta, baked ricotta, mozzarella or flavoured cheeses before the meal with antipasto saving cheeses like brie, blue and cheddar for after dinner (before dessert) with sweeter accompaniments such as honey, conserves, fruit pastes, dates, cherries or mustard fruits.
Can you give us your tips on how to pull it all together?
For maximum flavour and ooze take any mature cheeses (cheddar, brie, blue washed rind) out of the fridge about an hour before serving.
Choose a large flat platter or wooden boards. I have also been known to use (well washed) large smooth tiles if there's nothing else!
Position the cheeses on the board making sure there is plenty of room for guests to manoeuvre around the cheeses. I often like to leave things like cloth rinds or wax on the cheese as it can be quite beautiful, however you may like to cut one side off the rind to make it easier for guests to slice.  To avoid people feeling intimated to "start"  a wheel of cheese, (like cutting the first slice of cake on the buffet, or opening a new bottle of wine) you may like to cut wheels of soft cheeses in half to start them off.
You can now start 'dressing' the platter, pretty much filling in the gaps. I often put a little stack of wafers or a handful of grissini on the platter and serve the remaining biscuits or bread in a separate bowl to create space and avoid mess! Neutral flavoured crackers are best so the flavour of the cheese is not masked.
A few choice accompaniments can transform and ordinary looking cheese platter. Position accompaniments in piles nearby the cheeses they match. A  cascade of cherries, a pile of dates or a scattering of walnuts, all add a bit of rustic charm to a cheese platter. Don't forget the cheese knives! One knife per cheese please. No one likes bits of blue cheese stuck to the brie. If you don't have enough cheese knives, use pate or butter knives for the softer cheeses.
What are some examples of good 'cheese partners?'
A few unique accompaniments can create interest and will get cheese nerds like myself very excited. Here are a few of the 2014 Australian Grand Dairy Awards finalists and our favourite partners for them!
Berry's Creek Bellingham Blue + slices of sticky dessert figs
King Island Black Label Double Brie + roasted hazelnuts
Old Telegraph Road Fire Engine Red  + Rasisins simmered in a little port or tokay
Pyengana Cheddar +  Fresh Pear (try slicing it thinly into discs through the core and arranging on the platter in its original shape, people will marvel at your knife skills!)
Mil Lel Parmesan + drizzled with Aged balsamic (or use balsamic glaze)
Thanks Amanda!
Note: Amongst many other things, Amanda is involved in the organisation of the annual Australian Grand Dairy Awards. Now in its 15th year, the Australian Grand Dairy Awards have been recognising and rewarding excellence, quality and innovation in Australian dairy produce since 1999, paying tribute to the achievements of the highly-skilled specialists who develop and make these products.
More than 400 cheese and dairy products were entered into one of 20 product classes, which includes other milk-based products from cheese and dips to yogurt and gelato. Winners are determined using a rigourous and highly technical judging process by teams of 12 judges.  The judges assessed the products over two full days, tasting and testing them for flavour, aroma, body, texture, colour and appearance.
The 2014 winners will be announced on Tuesday 26 November.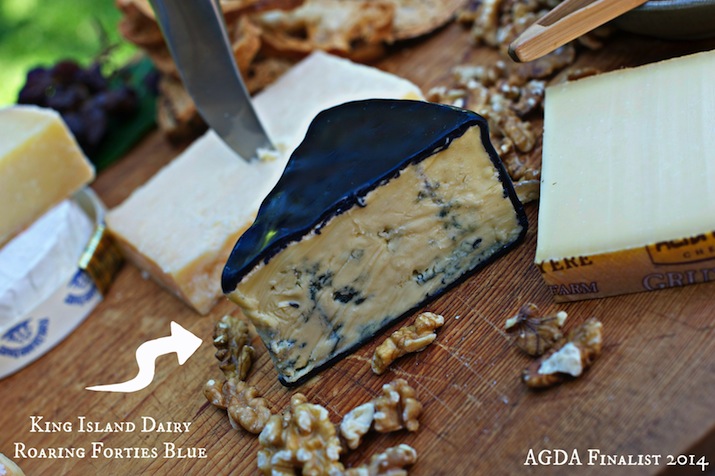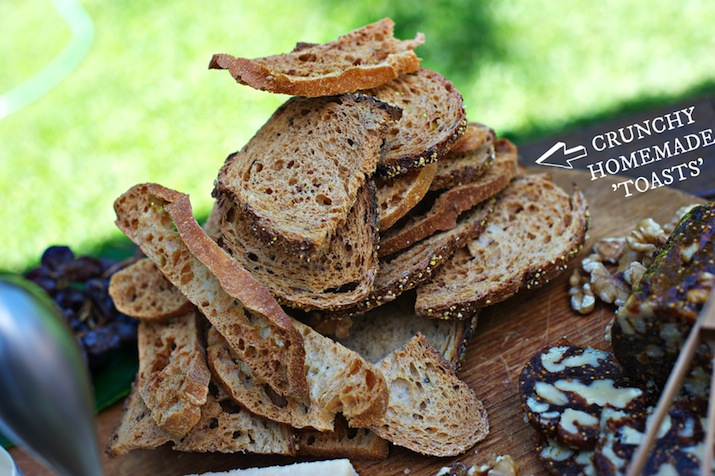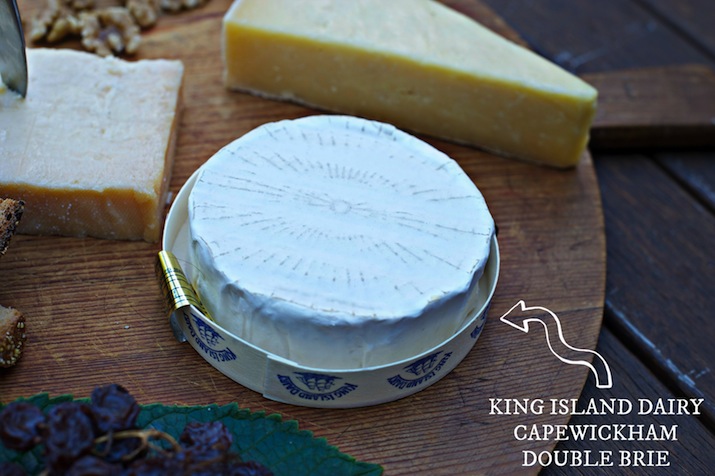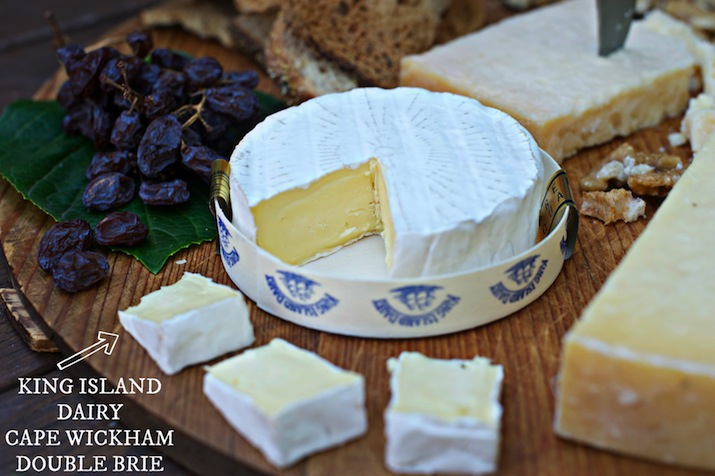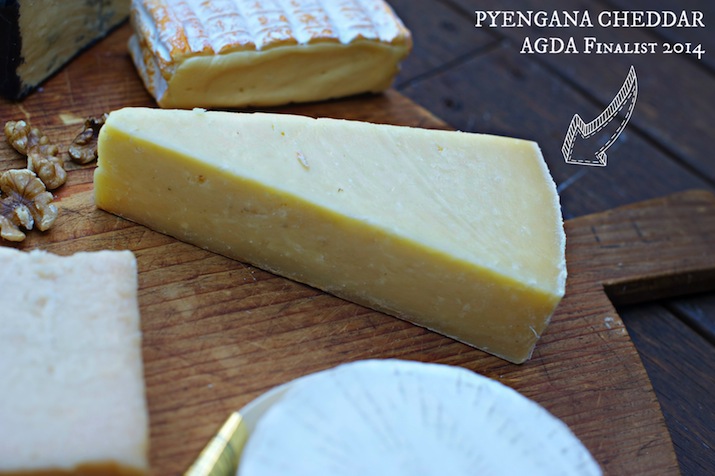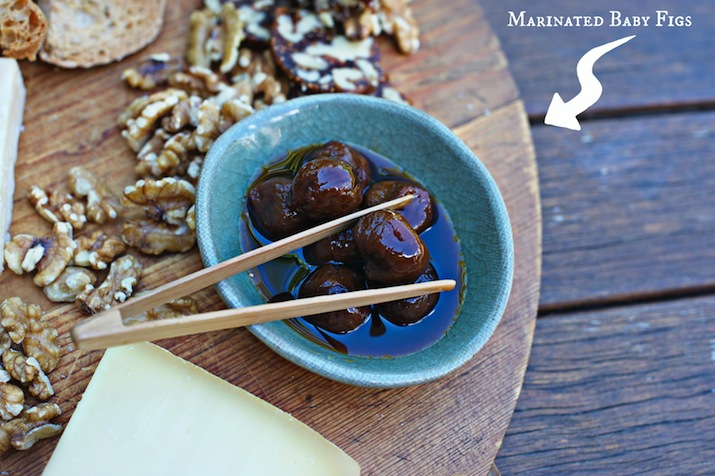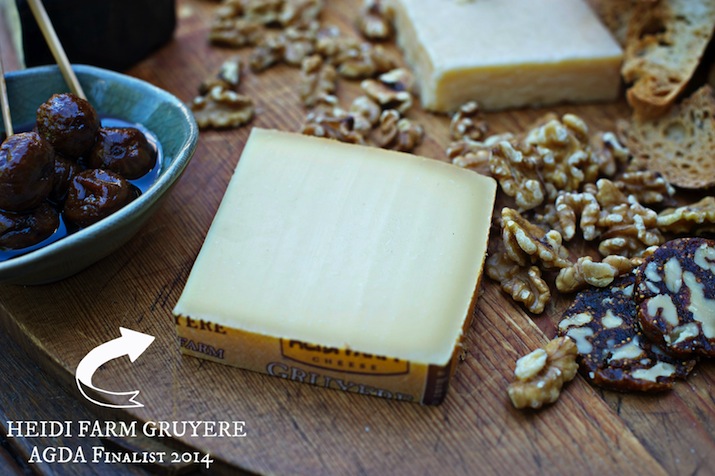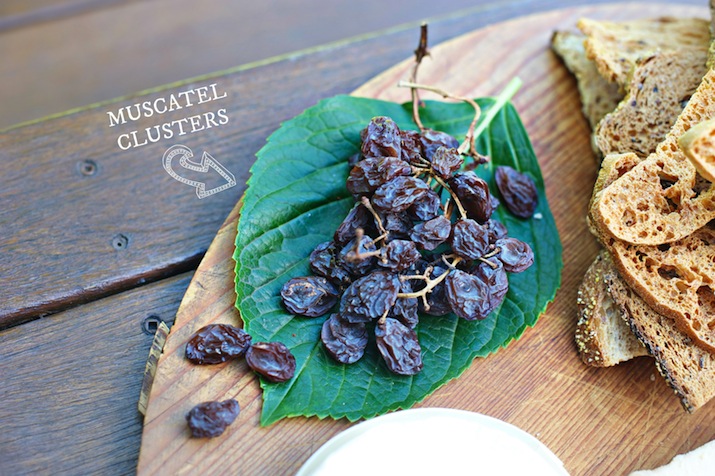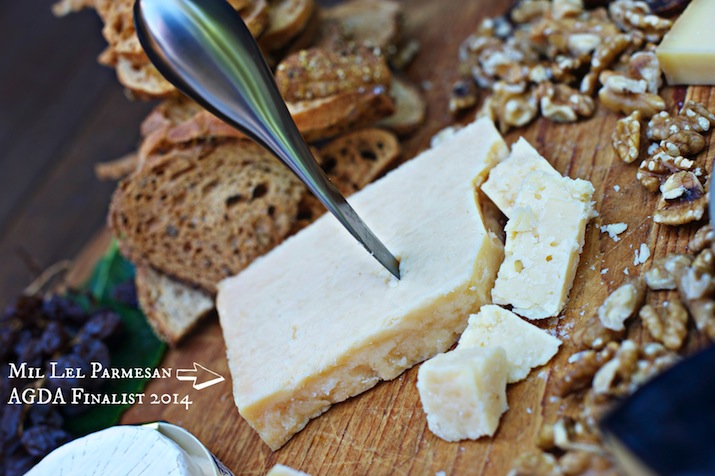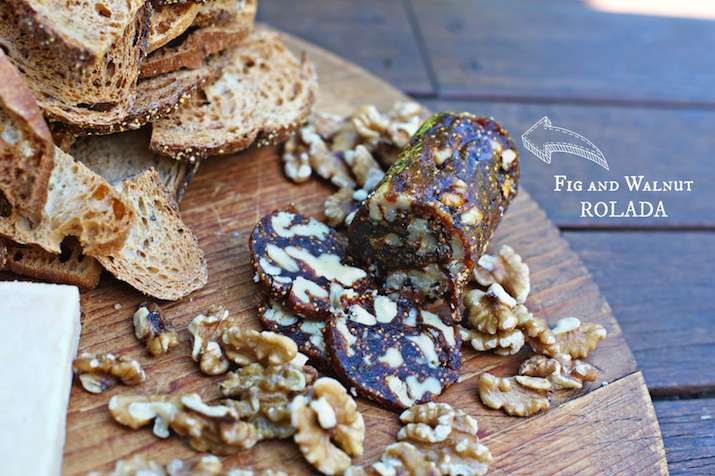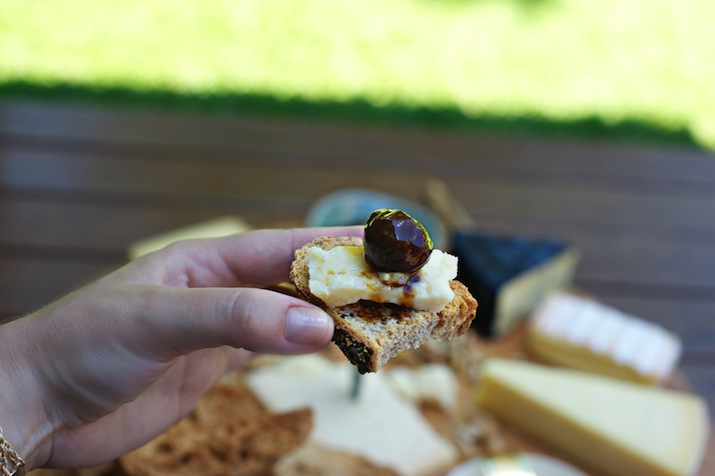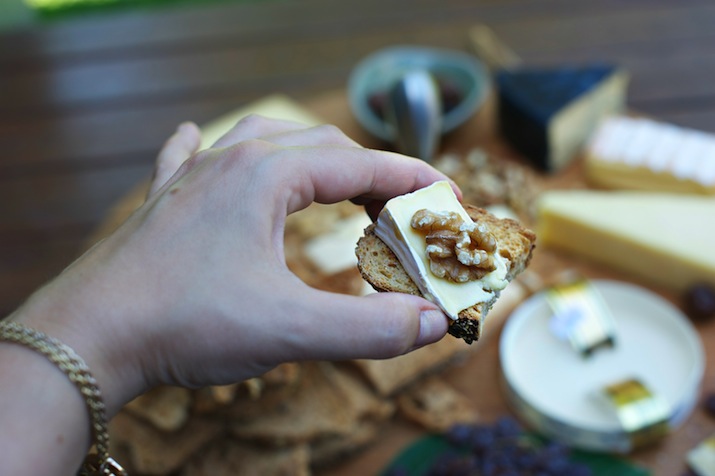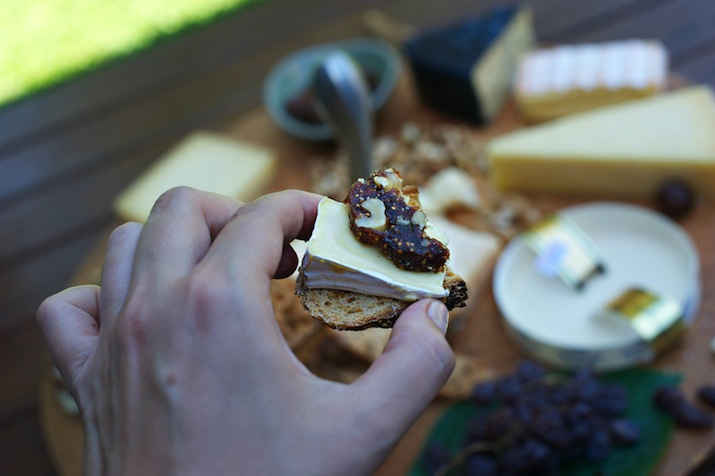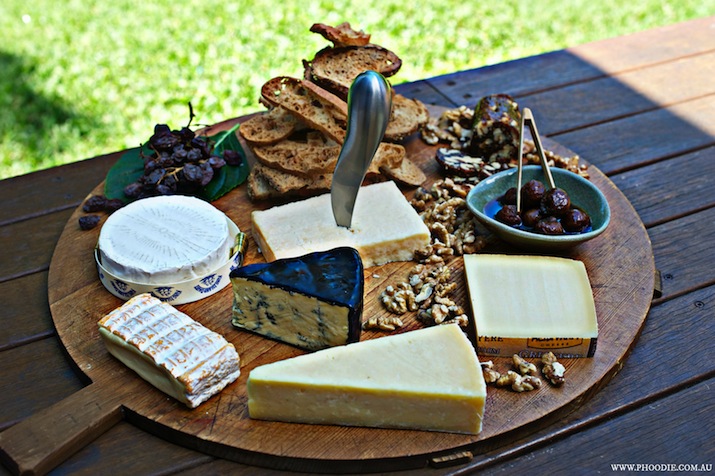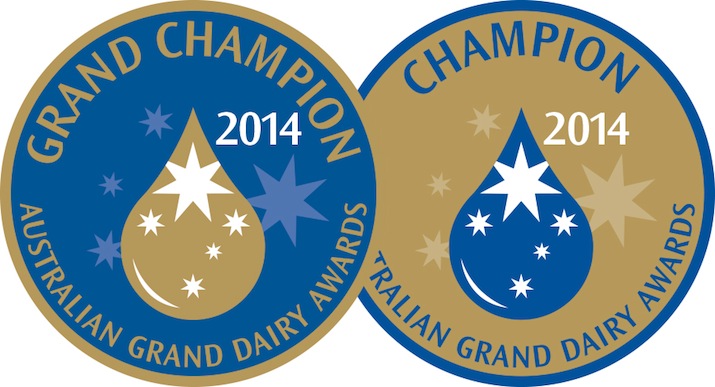 Related posts