PHOODIE'S CREAMY CHICKEN PASTA BAKE 0
November 27, 2013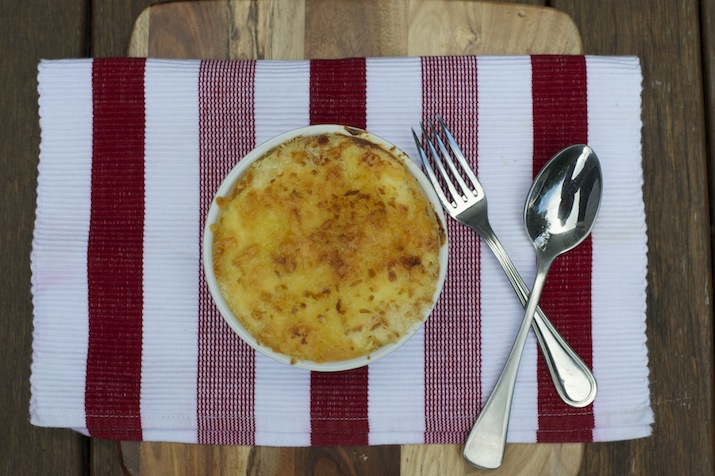 This Creamy Chicken Pasta Bake really is comfort food at it's best.
In addition to basically serving the same purpose as a warm hug from grandma, this is the PERFECT way to use up the meat off last night's roast chook. By using the off cuts from last night's roast not only are you saving dosh, you are also adding A BILLION times more deliciousness into your pie compared to those who simply boil a chicken breast and use that.
I normally make these in individual ramekins but feel free to chuck it all into one large dish that serves 4.
Bon Appétit!
INGREDIENTS
(Serves 4)
3 cups béchamel sauce (see ingredients below)
1 and 1/2 cups (packed full) Roast Chicken meat, roughly chopped (this is about 1/2 large chicken's worth)
4 cups pasta, cooked (Sea shells or Orecchiette work well)
1 cup frozen veges (carrot, pea and corn mix is best)
1 cup cheese, grated (I use cheddar but you can use whatever "melty" cheese you like)
1 cup breadcrumbs (i use panko but you don't have to)
For the béchamel:
70g Butter
1/4 cup Flour
3 cups full fat milk (you can use skim but it won't be as creamy!)
pinch of nutmeg
salt and pepper, to taste
METHOD
Preheat oven to 180 deg cel
1) To make the béchamel; place the butter and flour in a saucepan over low / medium heat and whisk together until combined and cooked out – about 5 minutes. Slowly (and whilst whisking CONTINUOUSLY) add in the milk. Do not stop whisking – an excellent arm workout and the secret to a smooth and creamy béchamel with no lumps! Once the milk is all added, add in the nutmeg and seasoning and whisk. The sauce should be thick when you turn off the heat and set it aside.
2) Place the chicken, pasta and veges into a large bowl. Pour over 3/4 of the béchamel sauce – you will need the remaining 1/4 of sauce for later on! Combine all ingredients together.
3) Spoon this mixture into the 4 ramekins or the 1 large dish and flatten the top/s.
4) Cover each small pie (or your one large pie) with a top layer of the béchamel that remains.
5) Evenly top each pie (or your one large pie) with grated cheese and breadcrumbs.
6) Bake in the oven for about 15 minutes or until pie top/s are dark golden in colour and all the cheese is fully melted.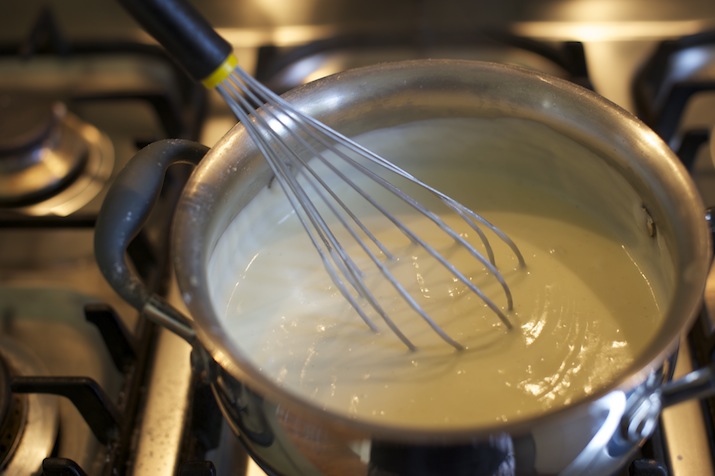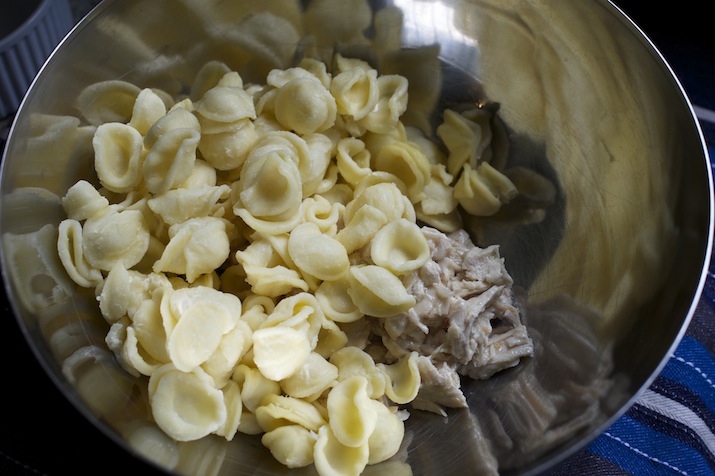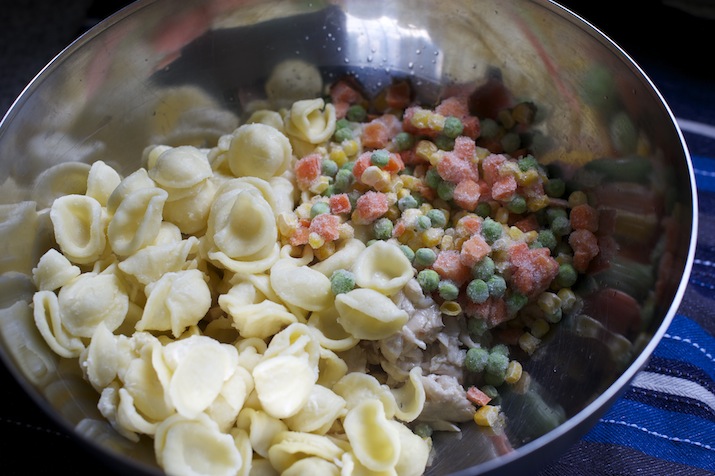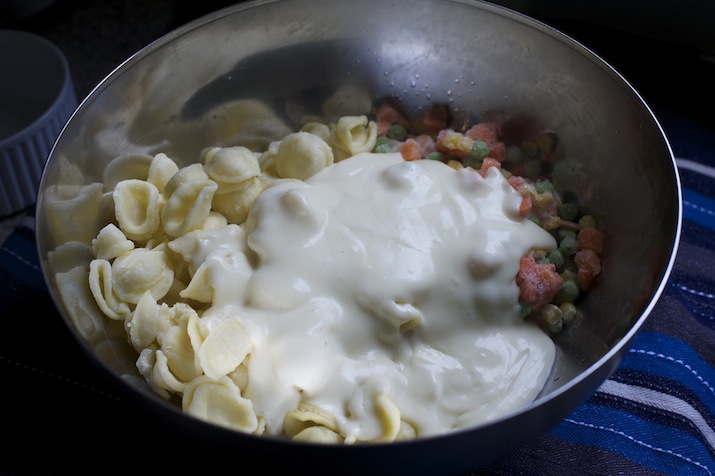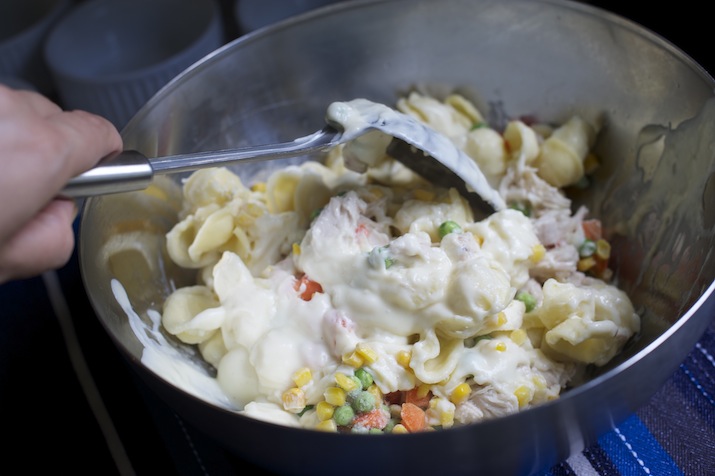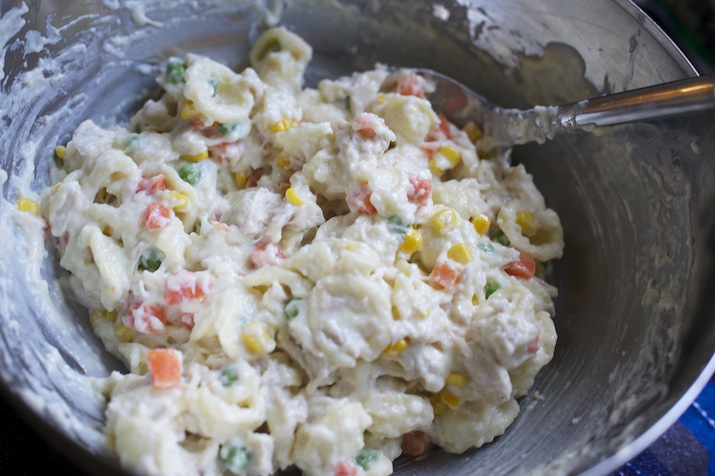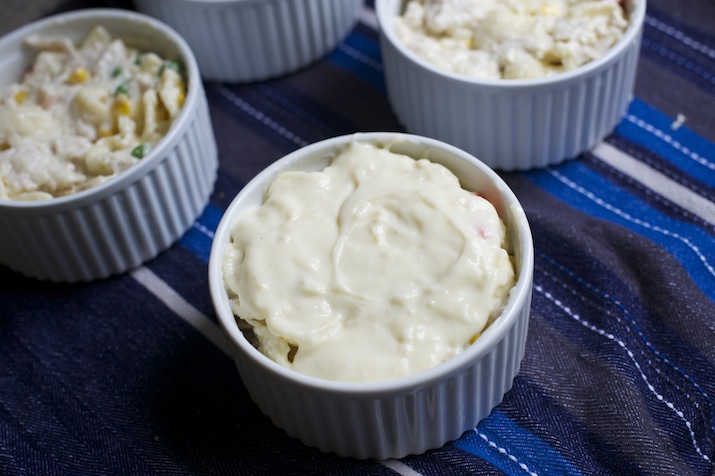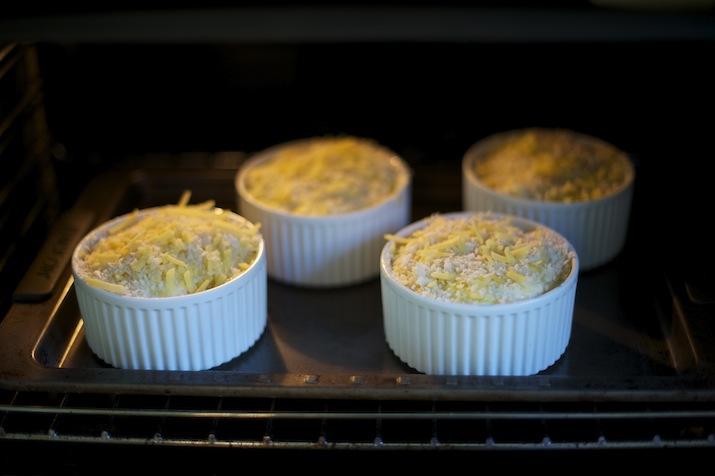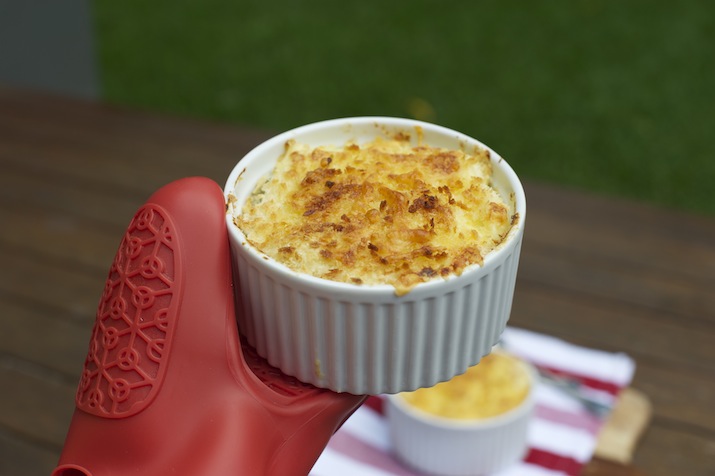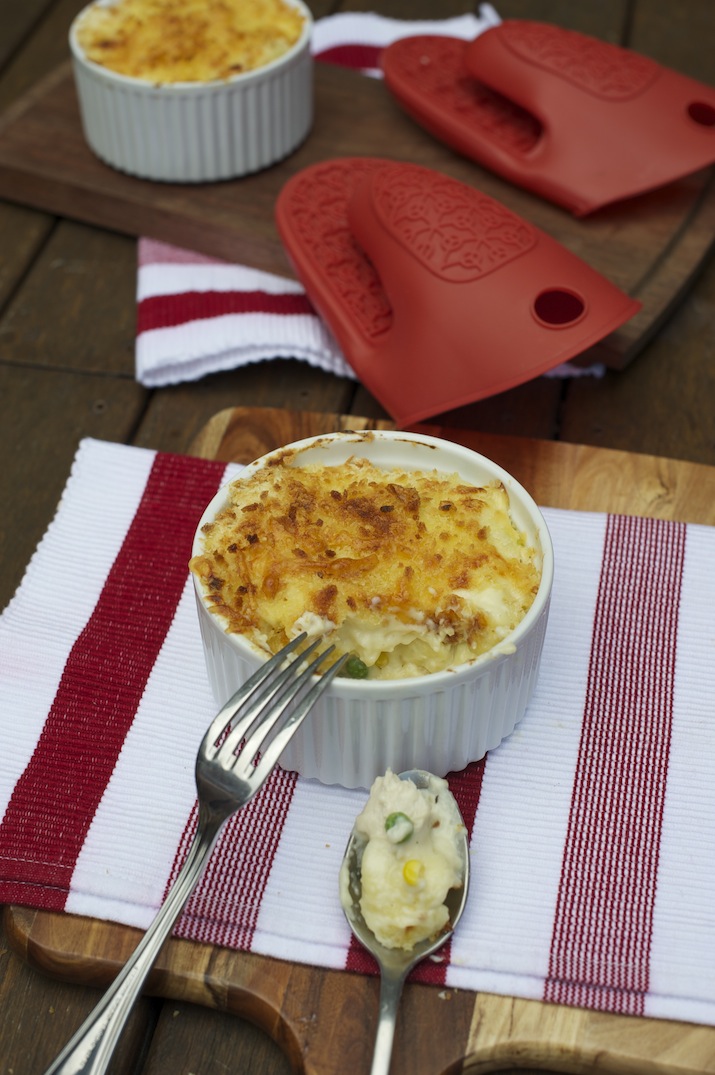 Related posts