PHOODIE'S GRILLED PEACH, FENNEL + BLUE CHEESE SALAD 4
January 31, 2014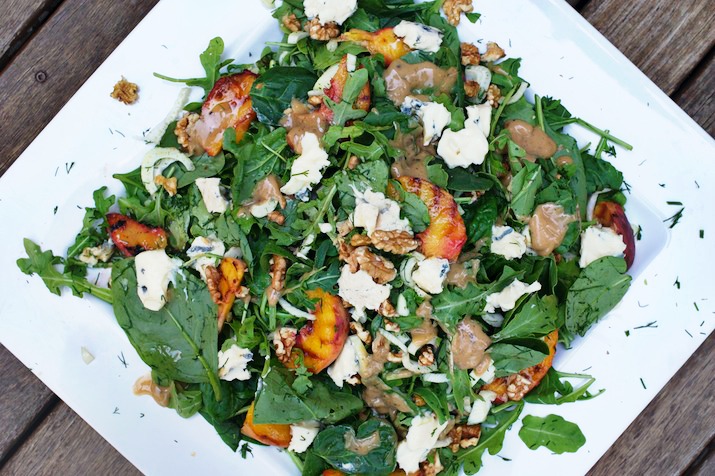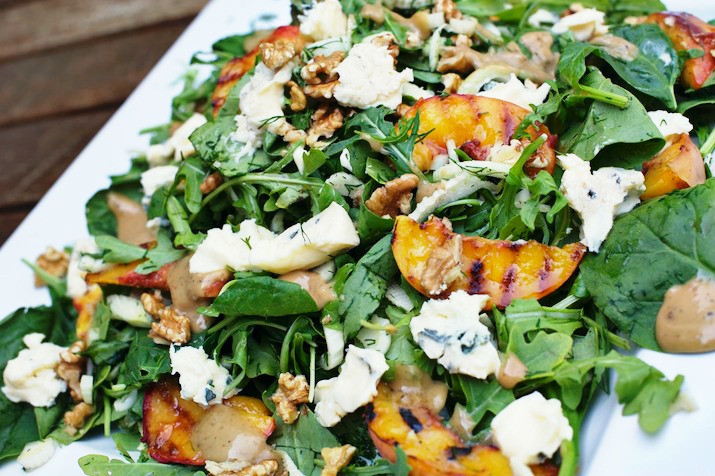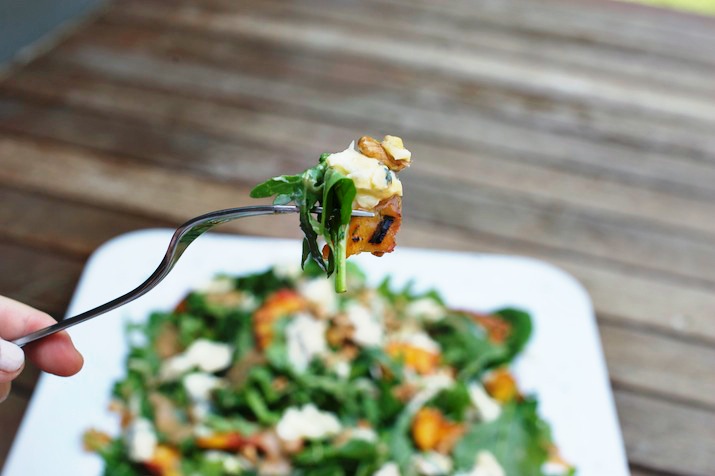 I am a HUGE blue cheese fan.
I also love peaches and fennel.
So it is definitely safe to say that every time I make this salad, I inhale it.
The cheese, rich dressing and nuts make it a "meal" but if you want to chunk it up even more, serve with delicious, freshly-baked, crusty sourdough.
This recipe is inspired by a Karen Martini one that my friend K served me a while back. I have changed several ingredients and parts of the dressing but Karen's combination of blue cheese and the grilled peaches is what prompted me to throw this together.
ENJOY!
INGREDIENTS
Makes a large family salad
Dressing
3 heaped teaspoons raw sugar
4 tablespoons pouring cream
1/2 cup Extra Virgin Olive Oil (I always use Cobram Estate as it's Aussie AND delicious!)
1 teaspoon black pepper
1 heaped tablespoon rock salt
1 and 1/2 tablespoons Vincotto
Salad
1 bunch dill
5 cups baby spinach leaves
5 cups rocket
2 bulbs fennel
4 large peaches (and some rock salt to sprinkle over them)
1 cup walnuts, roughly chopped
150g any blue cheese that you love!
METHOD
1) Make the dressing by combining all dressing ingredients in a bowl and whisking together with a fork. Set aside.
2) In a bowl combine chopped dill, spinach and rocket, and fennel (sliced finely.) Mix.
3) Cut the peaches into segments (about 1-2cm thick) and sprinkle with salt. Leave for 10 mins.
4) Heat the grill plate and once very hot, grill peach segments until charred and slightly softened. This should be very quick! Remove and set aside.
5) Transfer green mix to serving platter. Sprinkle generously with walnuts and pieces of cheese. Gently place peach pieces throughout salad.
6) Scatter dressing over the top and place remaining dressing in small bowl alongside salad for guests to add more if they wish.
YUMMY!
Note: the grilled peaches and dressing should ONLY be added JUST prior to serving as they can cause the leaves to wilt.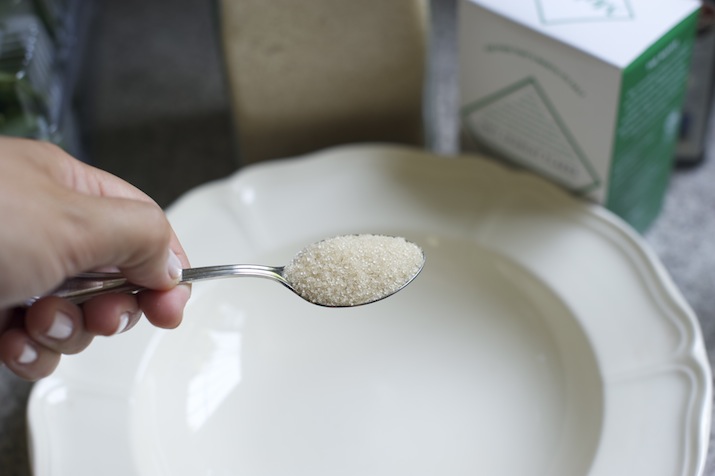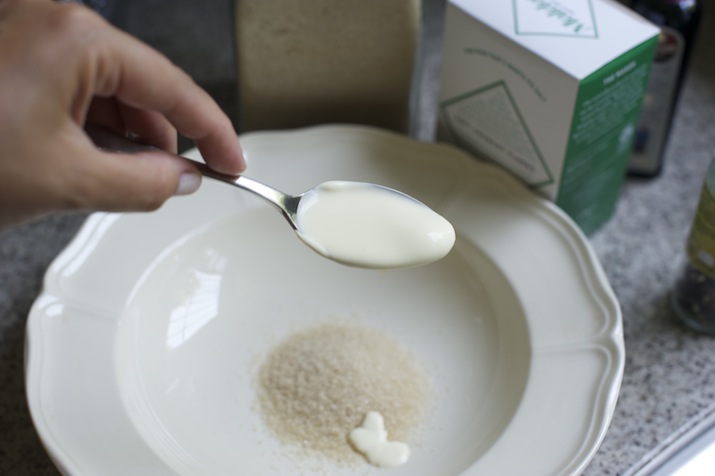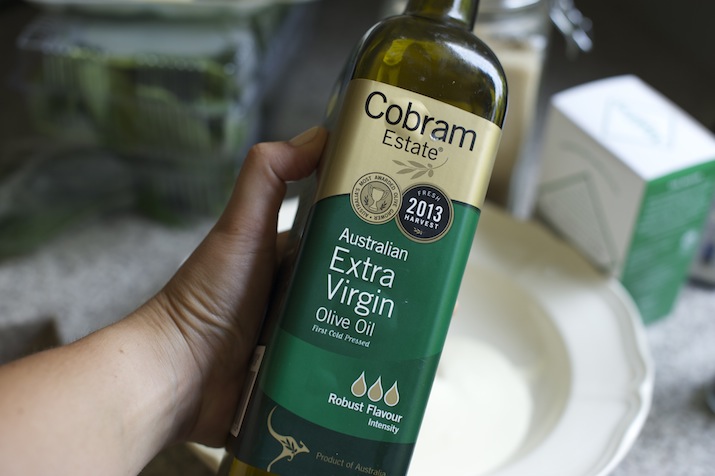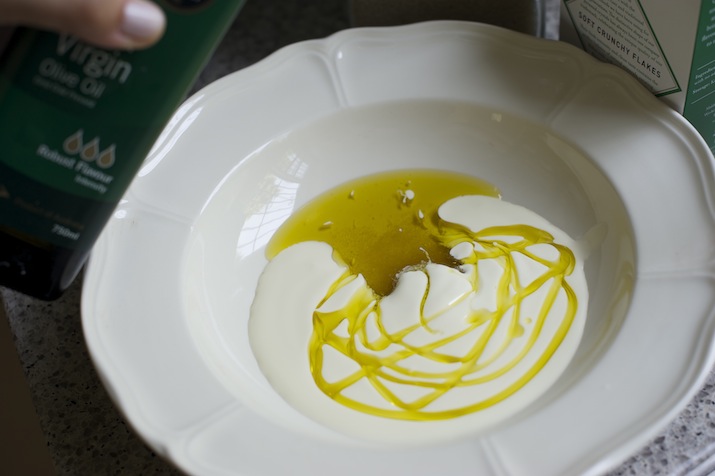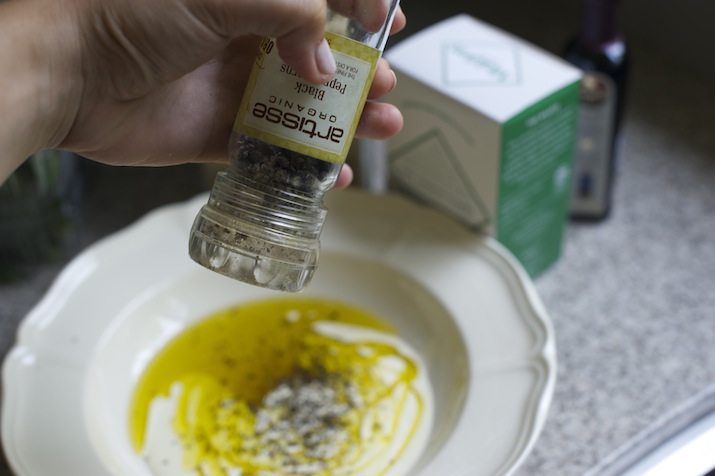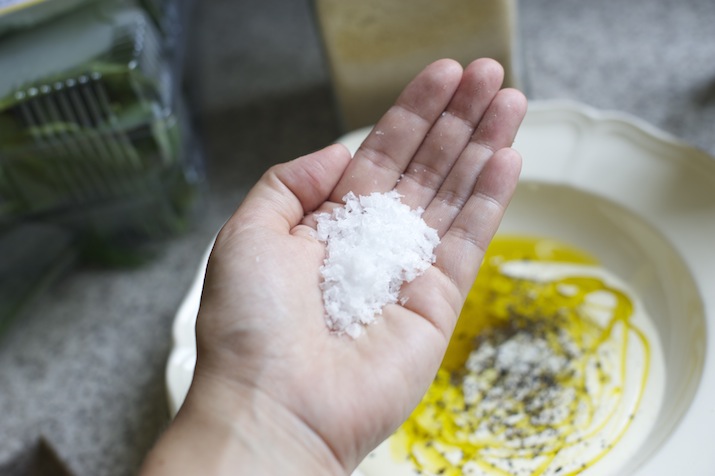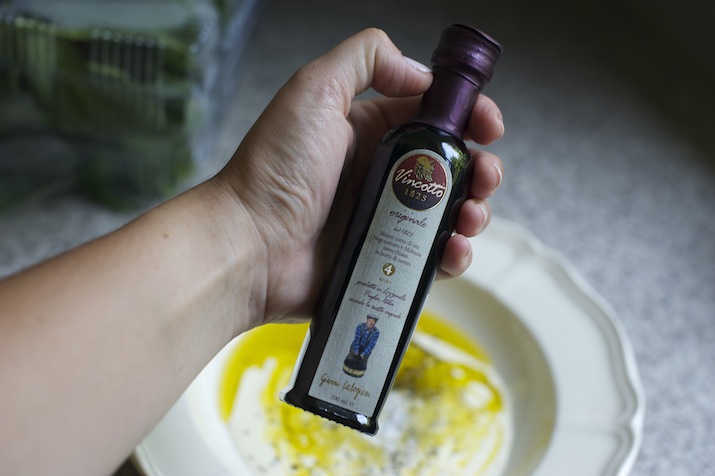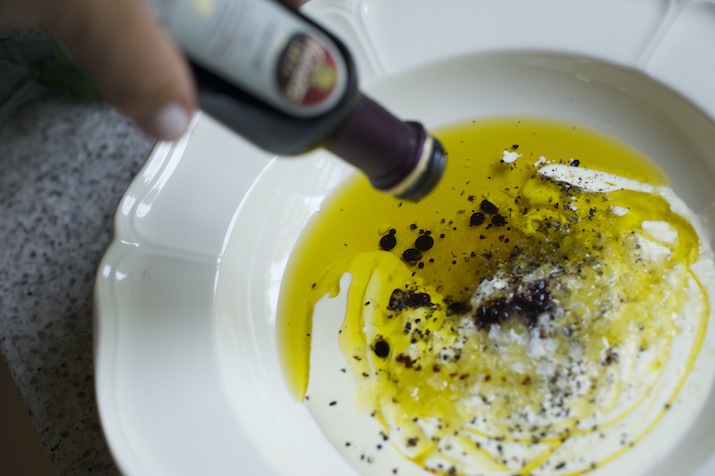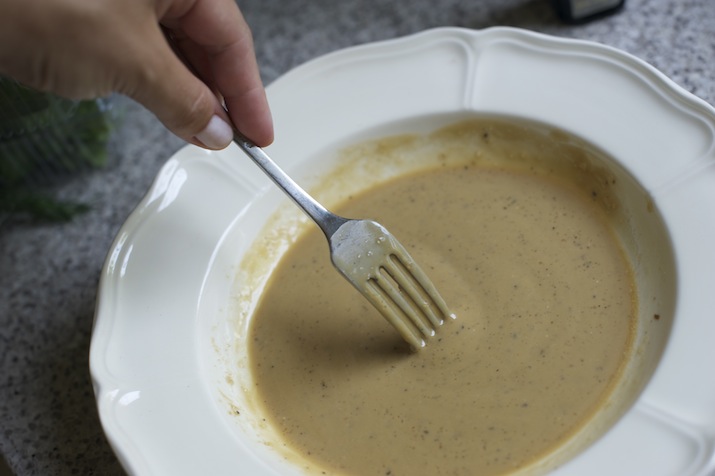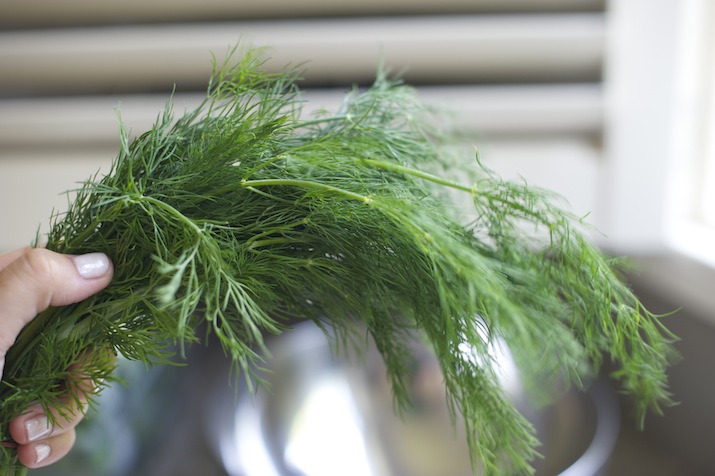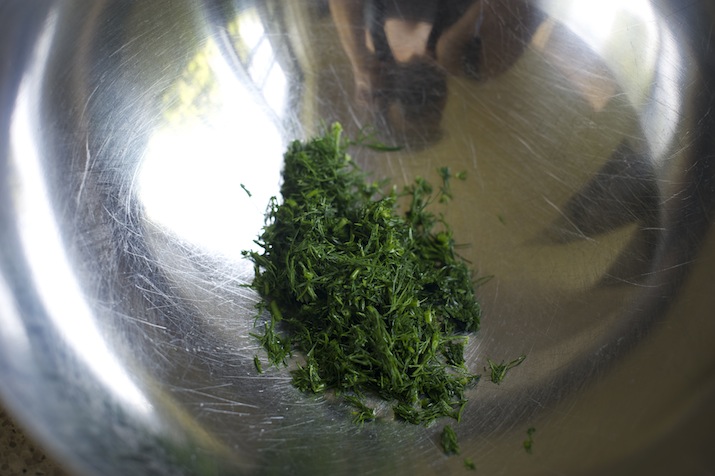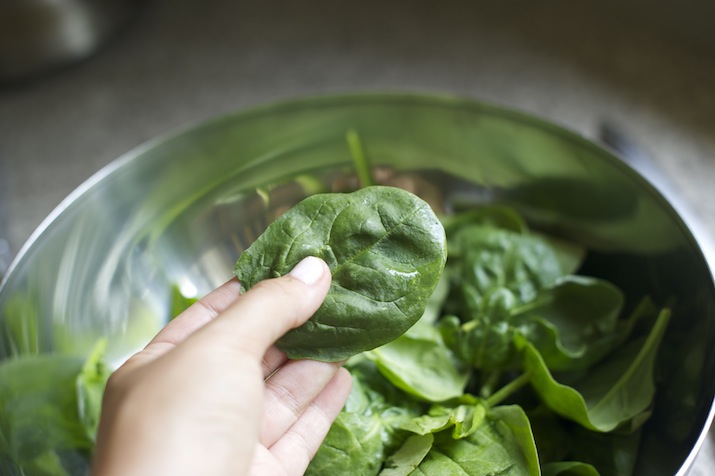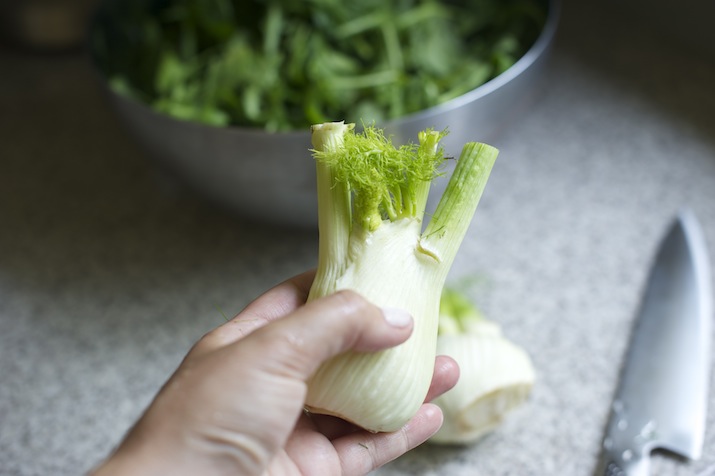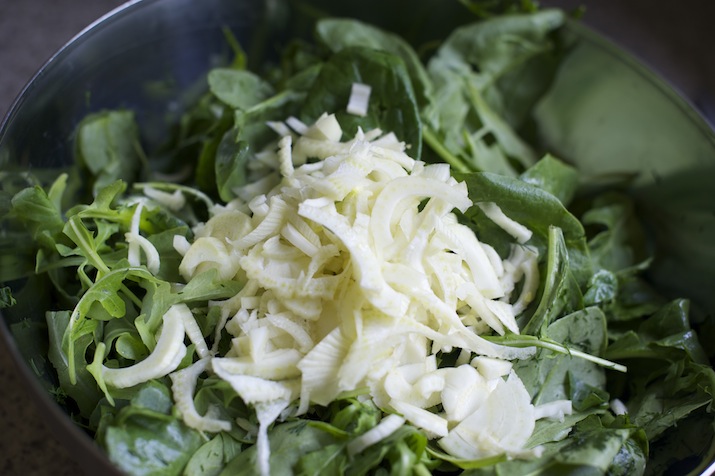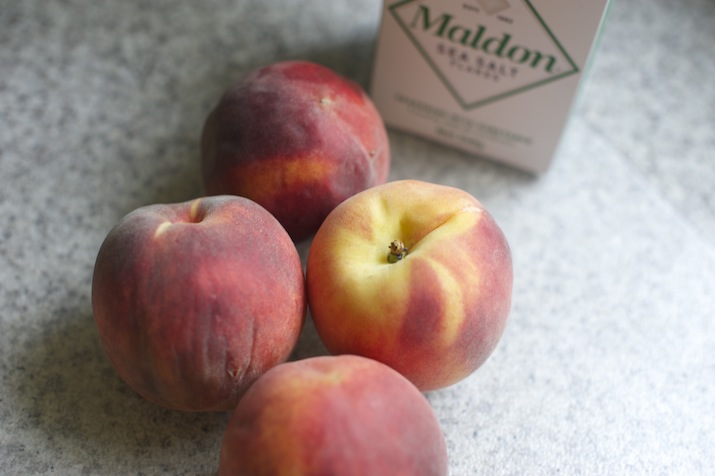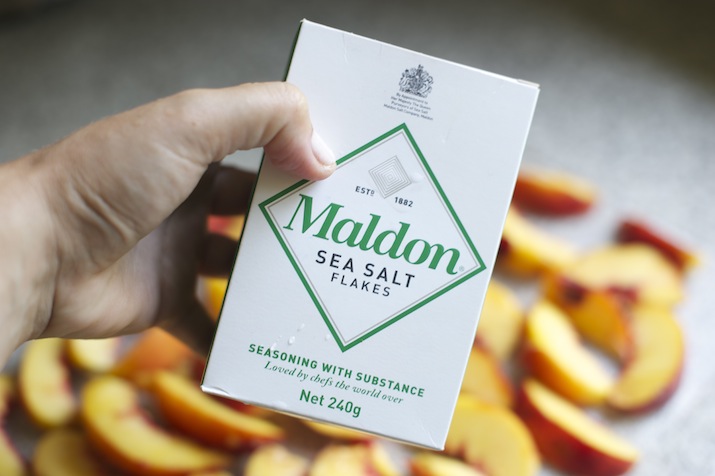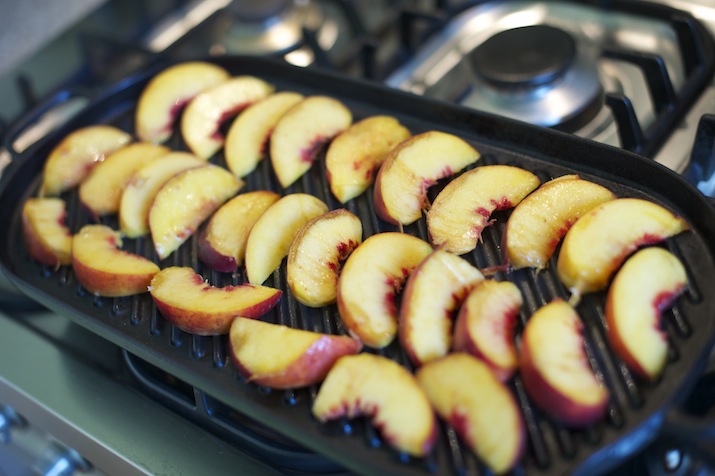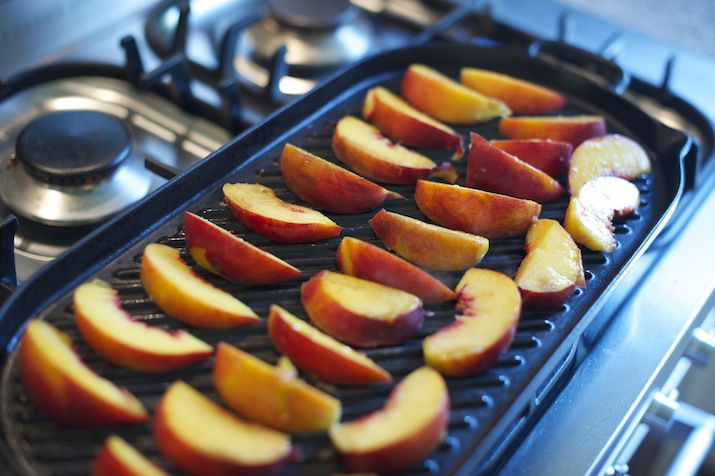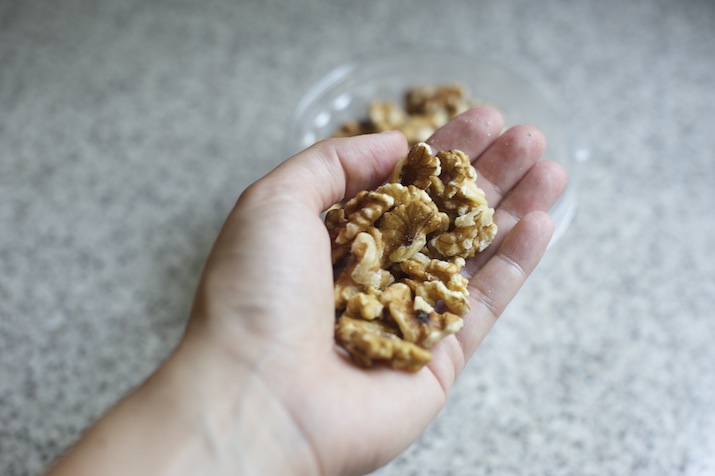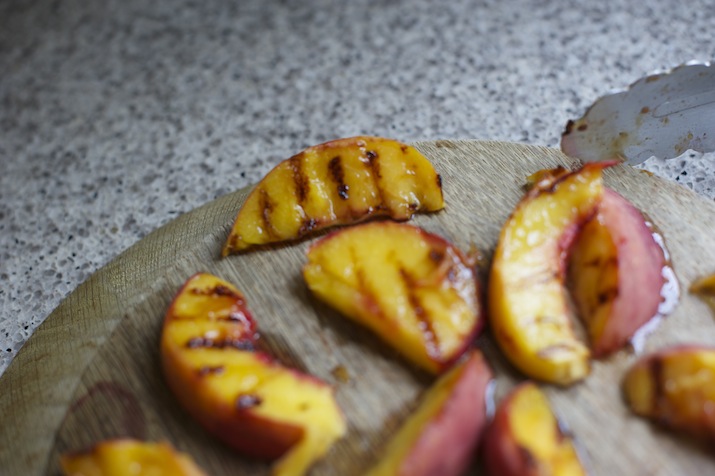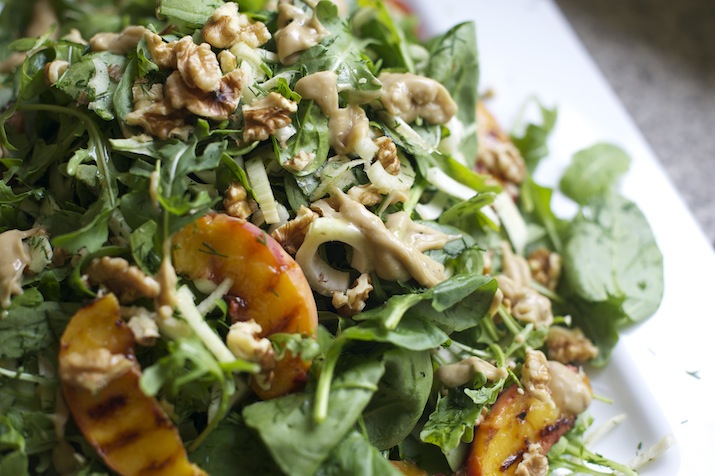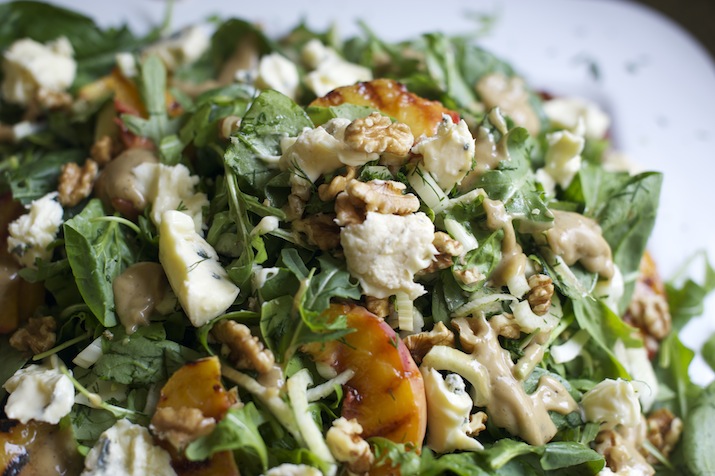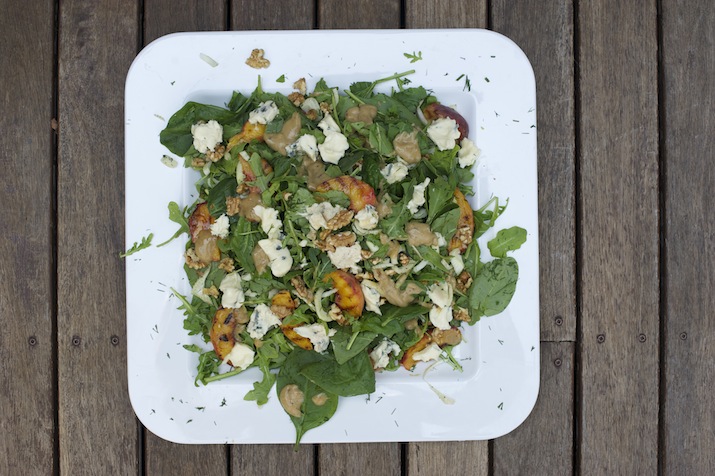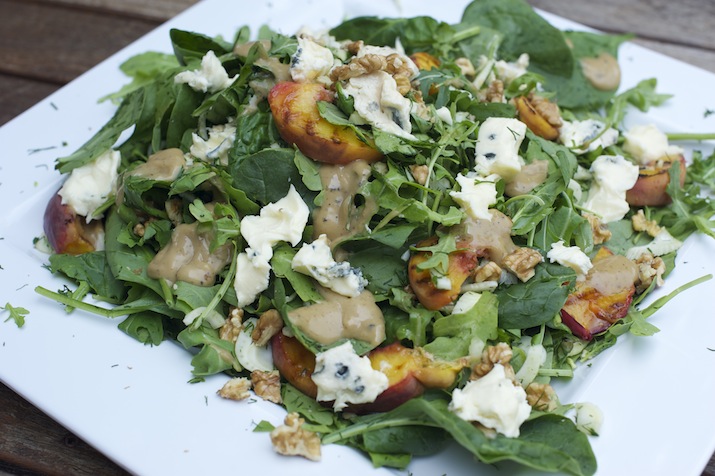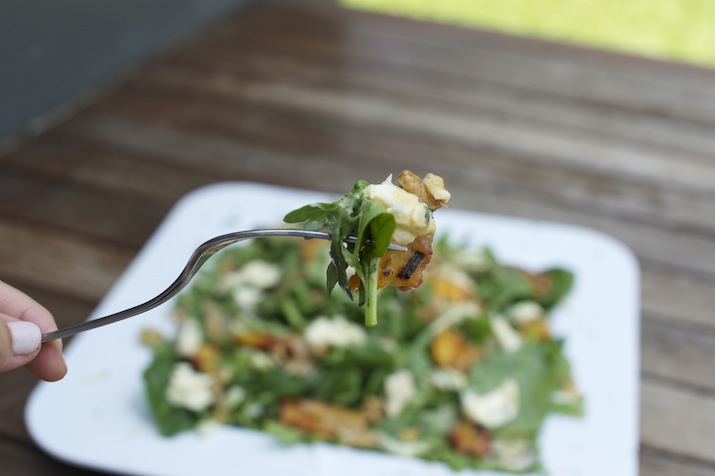 Related posts