PHOODIE'S HOMEMADE CHEESE + HERB "SHAPES" 8
February 14, 2014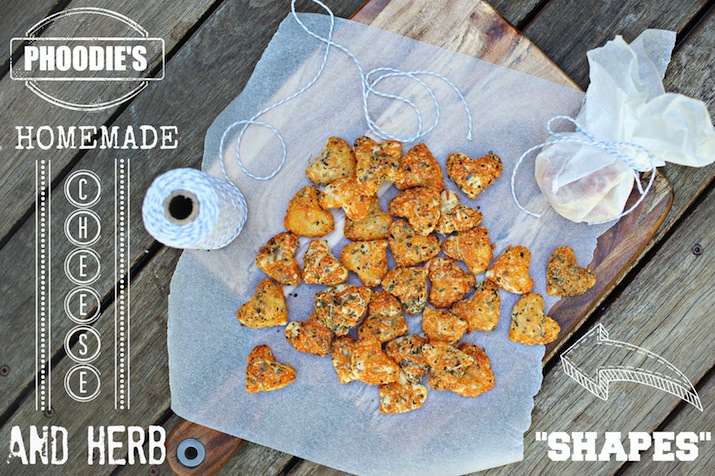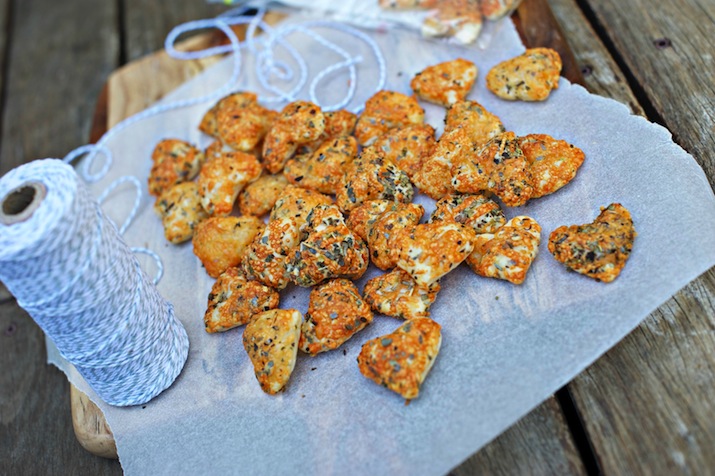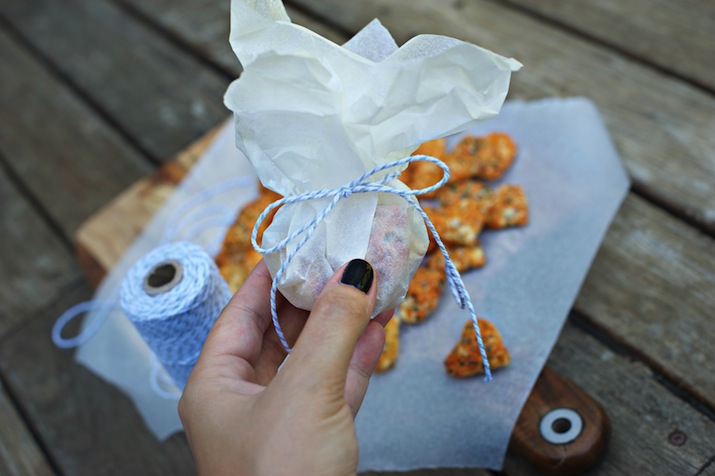 Aussie readers will be familiar with the range of store bought biscuit snacks known as "Shapes."
Pizza.
BBQ.
Cheese.
I think they even come in "Chicken" flavour!?
Anyway, out of nowhere I had a strong craving for the cheese flavour ones so I decided to make some. As usual, time was limited and the kids wanted to help. This needed to be SIMPLE.
And it is.
I won't list quantities below as you basically use "as much as you need" depending on how many biscuits you want to make and what size you want them to be.
Also, feel free to change the toppings to suit your tastes!
INGREDIENTS
Store bought puff pastry
Parmesan cheese, grated
Grana Padano cheese, grated
Oregano, dried
METHOD
1) Pre-heat the oven to 180 deg. cel.
2) Sprinkle a generous amount of both cheese and a good whack of oregano over the puff pastry sheets.
3) Use a rolling pin to press toppings into the pastry.
4) Cut your shapes out with a cookie cutter. I used a 1 inch heart cutter (HAPPY VALENTINE' DAY!!!)
5) Transfer shapes to baking paper lined tray and bake in oven until golden and puffy. This should take about 10 minutes.
6) For extra crunch, (i.e. to dry them out more) leave them in the oven (making sure you've turned it off!) for about an extra 20 minutes. In fact, JUST before they become too golden, you can turn the oven off to make sure that this additional "oven off cooking" doesn't burn them!
7) Store in an airtight container for up to 2 weeks.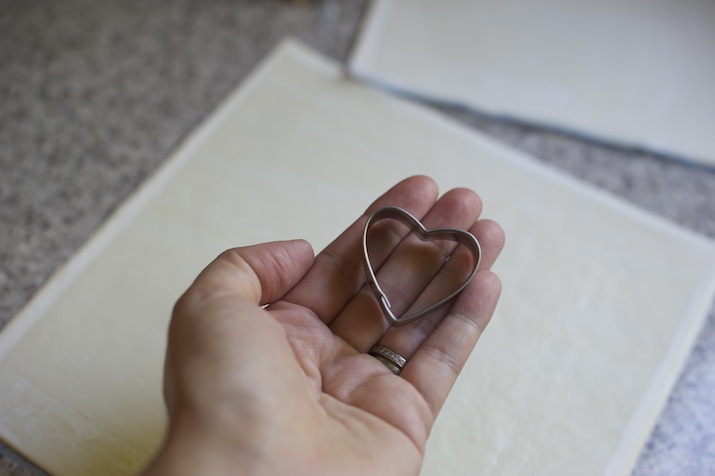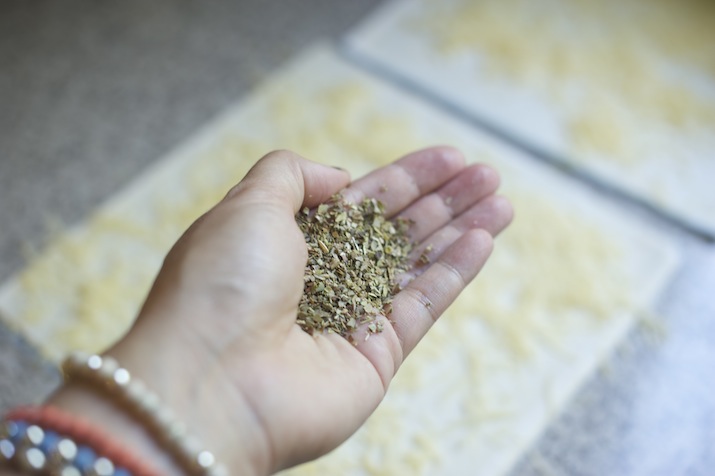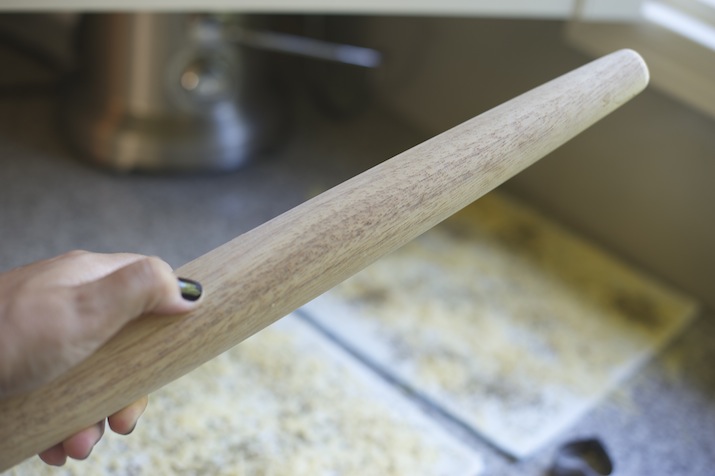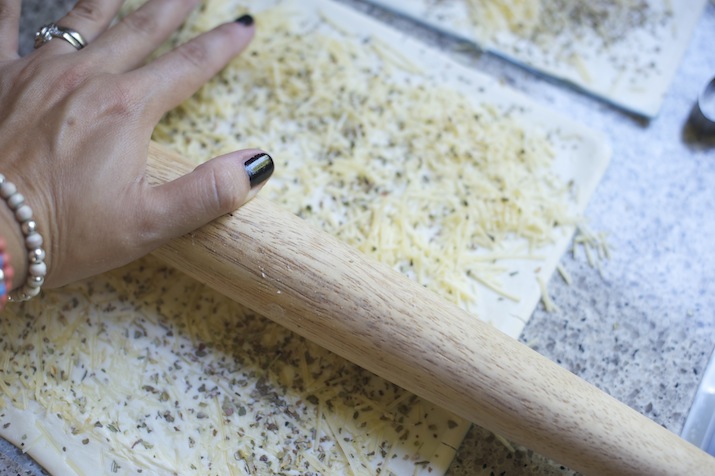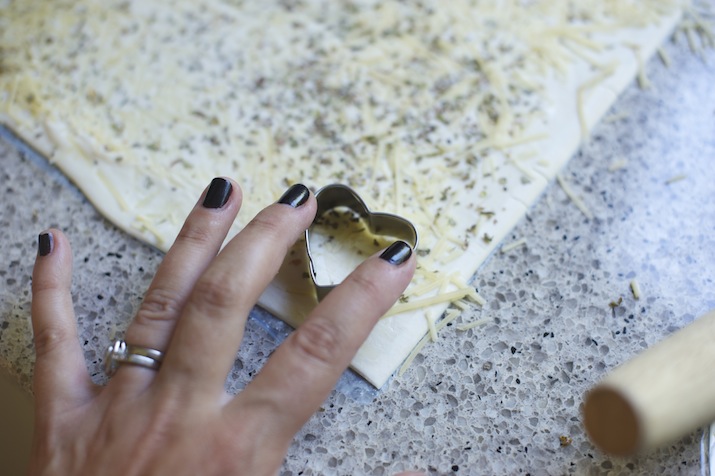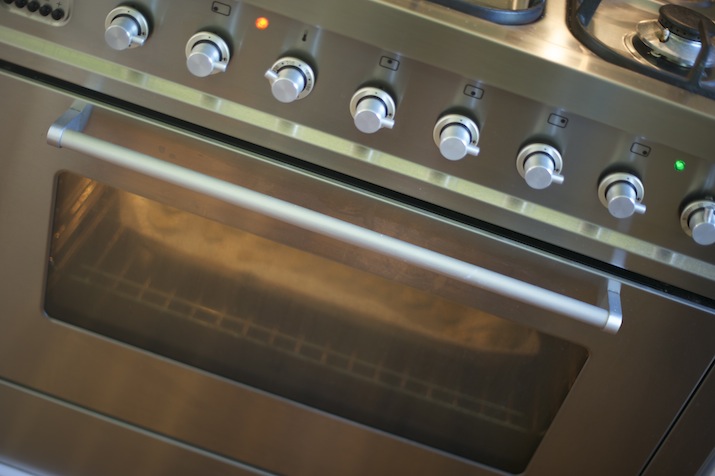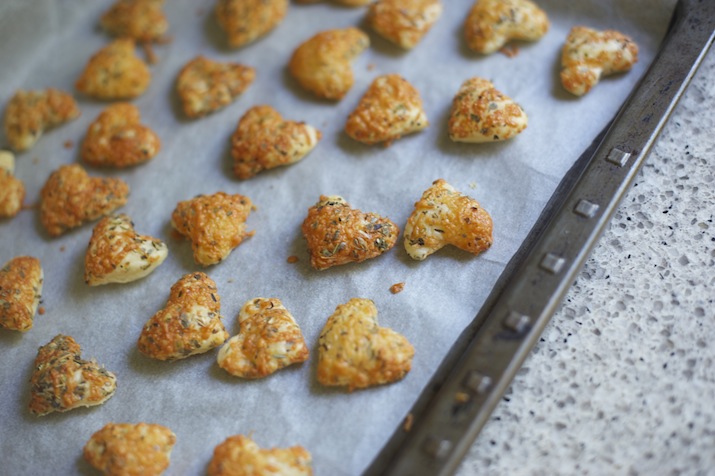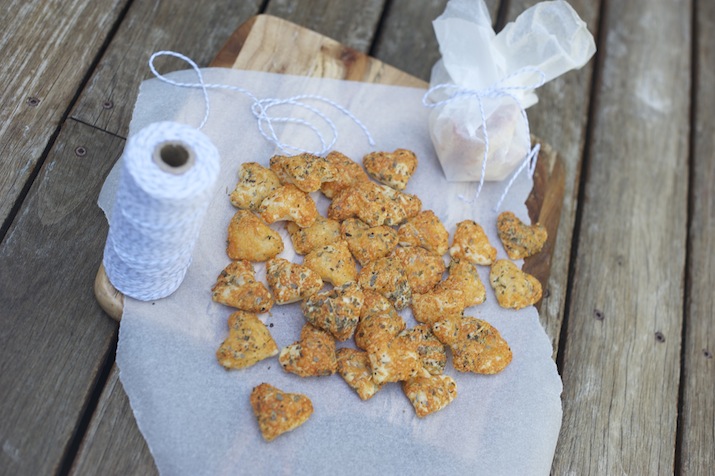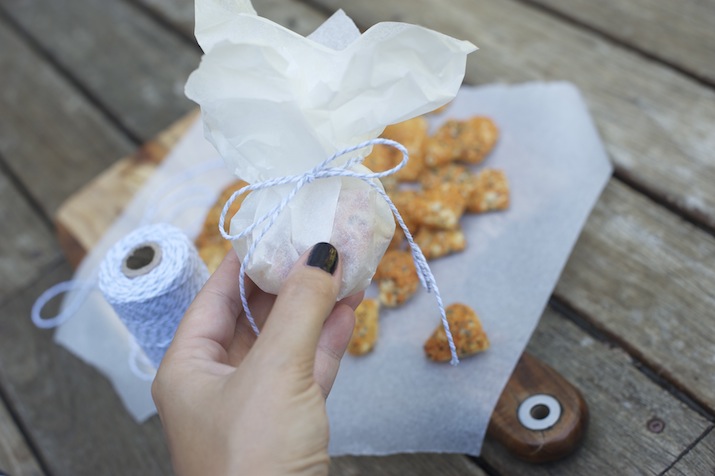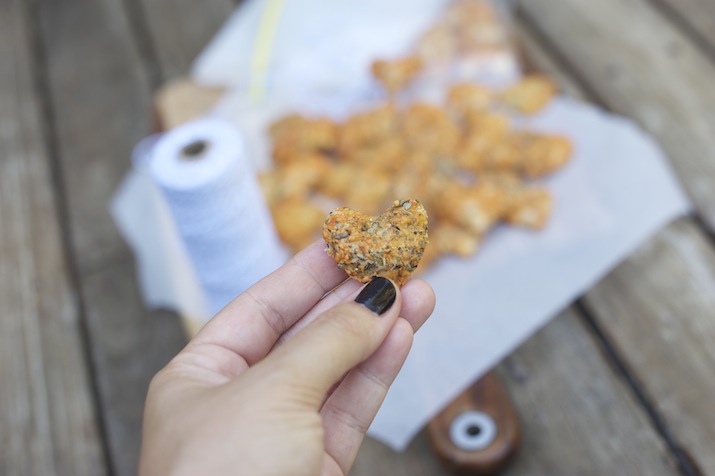 Related posts