PHOODIE'S MIDDLE EASTERN SUMMER SALAD 2
December 7, 2014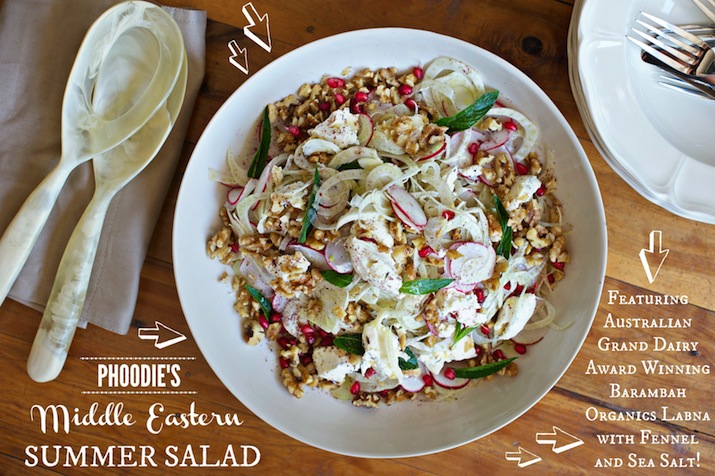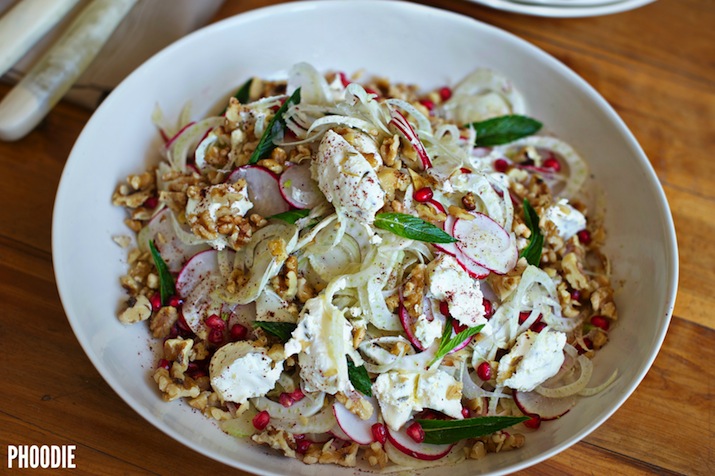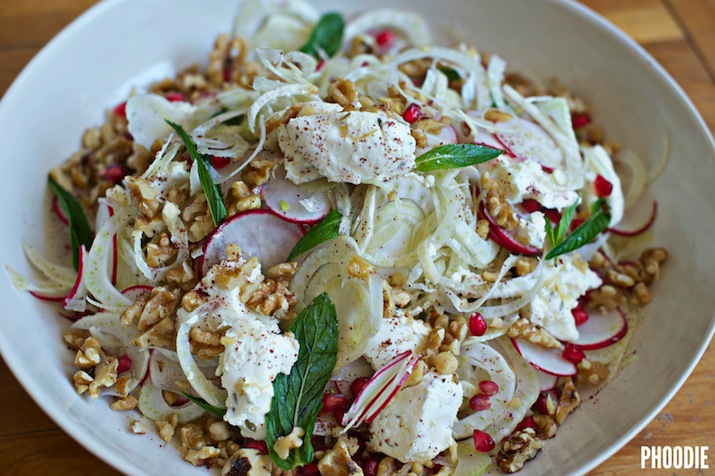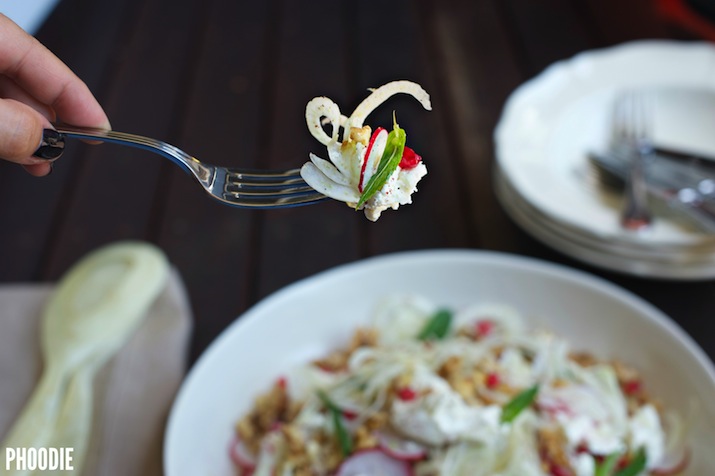 PHOODIE'S Middle Eastern Summer Salad featuring AGDA 2015 Award Winning Barambah Organics Labna with Fennel and Sea Salt – This post is sponsored by Dairy Australia.
We eat with our eyes.
I know people have been stating that for a billion years but it's SO true.
I'm not saying only attractive things taste good (think 'Curry'!) but when it comes to "giving something new a try," ugly things tend to require a little more convincing!
Luckily for this Middle Eastern Salad, it's as pretty as a picture. With it's jewel-like pomegranate seeds, bright, crisp, white labna and it's finely shaved pastel-green fennel, visually, it appeals to all, young and old! The perfect accompaniment to a piece of grilled fish, chicken, or steak or delicious on it's own, it's a winner in our house all Summer long!
INGREDIENTS
3 medium fennel bulbs
8 medium/large sized radishes
seeds from 1/2 pomegranate
1 cup roasted walnuts
2 Lemons – juice only
1 clove Garlic – crushed
1/3 cup Extra Virgin Olive Oil
200g Barambah Organics Labna with Fennel and Sea Salt
1 and 1/2 teaspoons ground sumac
A handful of fresh mint leaves
Salt and Pepper to Taste
METHOD
1) Using a mandolin, finely slice the fennel and radish. Gently toss together in a serving dish.
2) Remove the seeds from the pomegranate and scatter half over the fennel and radish. Set the rest aside. Note: there are many ways to extract the seeds. I find the method demonstrated in this youtube video to be the easiest. Click HERE to see the video.
3) Roughly chop the roasted walnuts (you can either buy them roasted or simply place them into a 200 degree celcius oven on a baking paper lined tray for approximately 10 minutes or until golden on top.) Scatter half the chopped walnuts over the salad. Set the rest aside.
4) Combine the lemon juice, olive oil and crushed garlic in a clean glass jar and shake thoroughly. Taste it and add salt and pepper to suit your palate. Dress the salad with this mixture. You can decide how much or how little dressing you wish to use. You don't have to use it all.
5) Generously dollop the Barambah Organics Labna over the top of the salad. 
6) Sprinkle the sumac over the salad, making sure that some goes on top of the Labna, just so that you can see it!
7) Scatter the remaining pomegranate seeds and walnuts over the salad to garnish.
8) Gently place the mint leaves around the top of the salad.
ENJOY!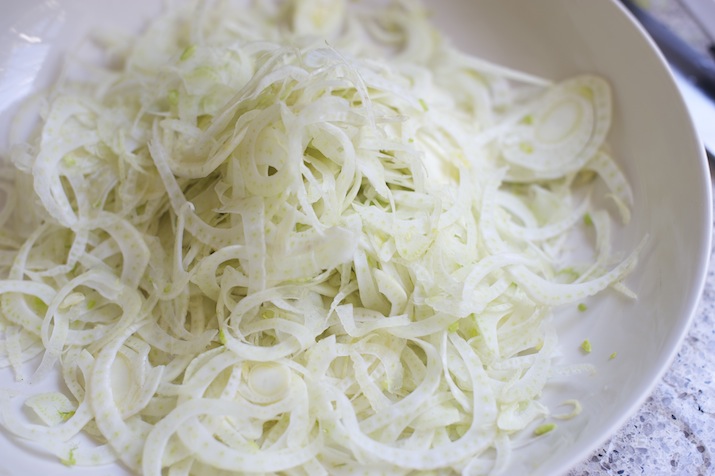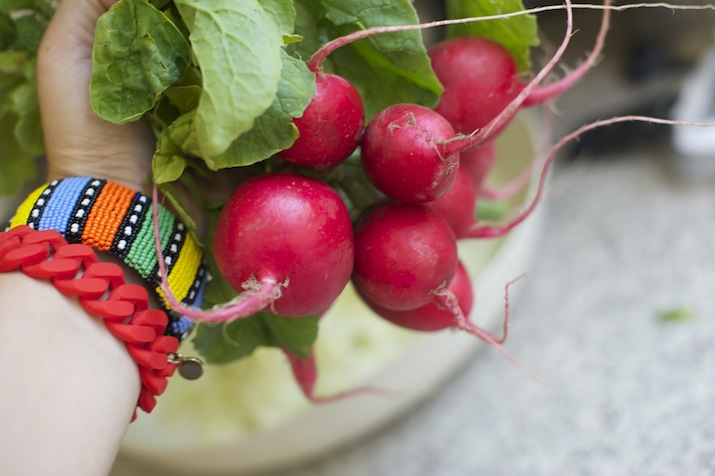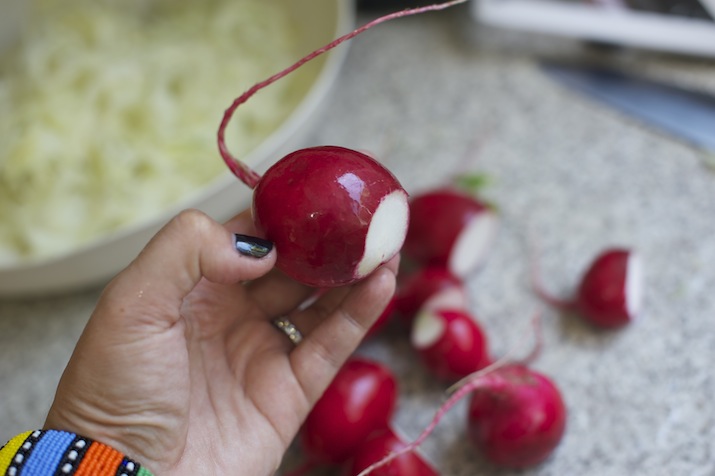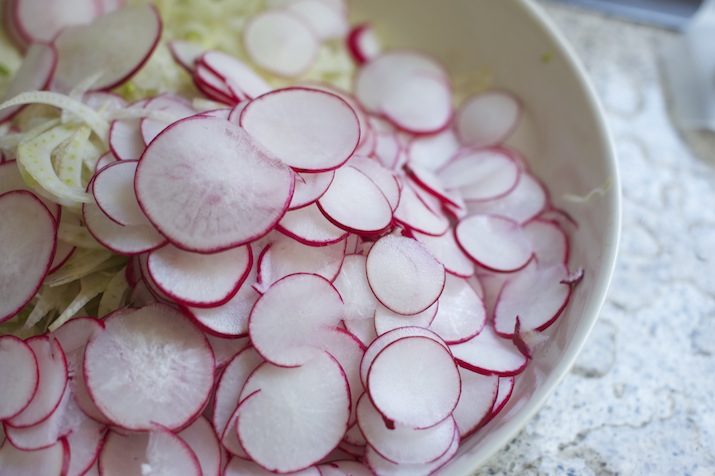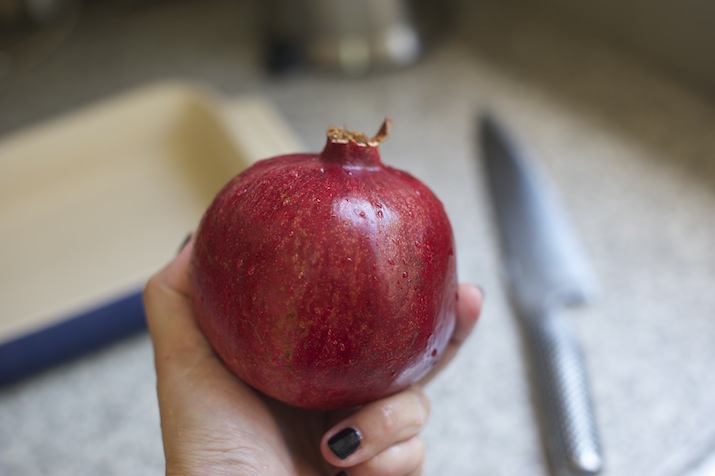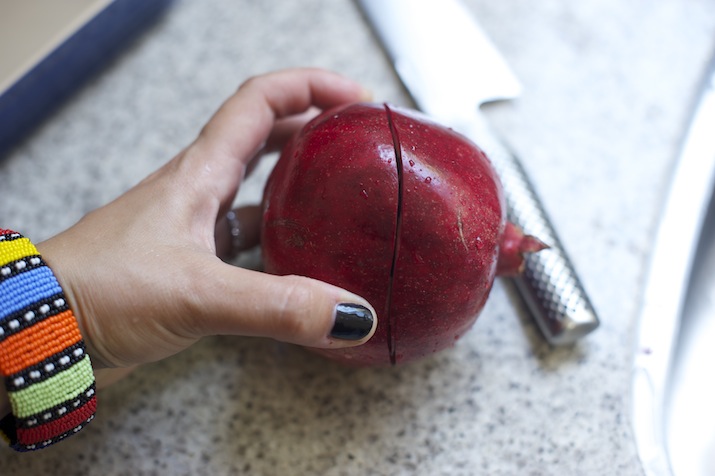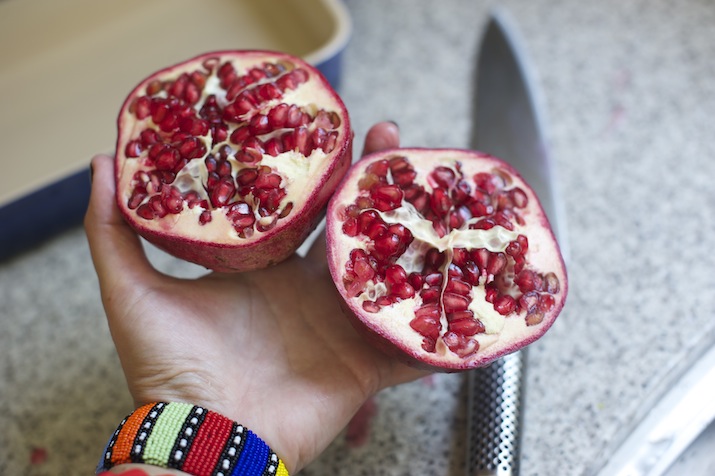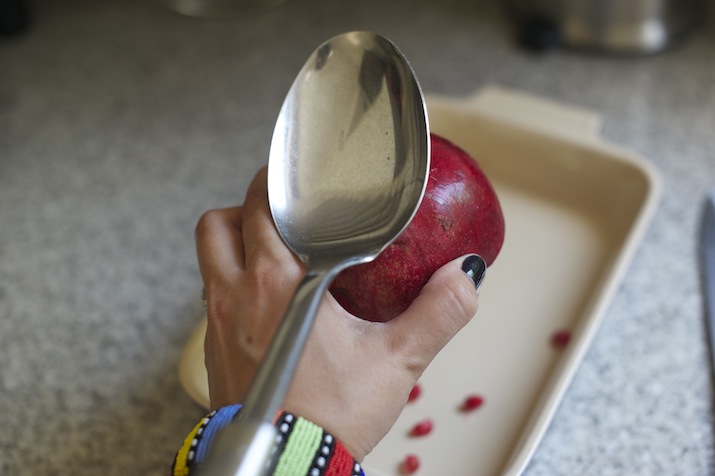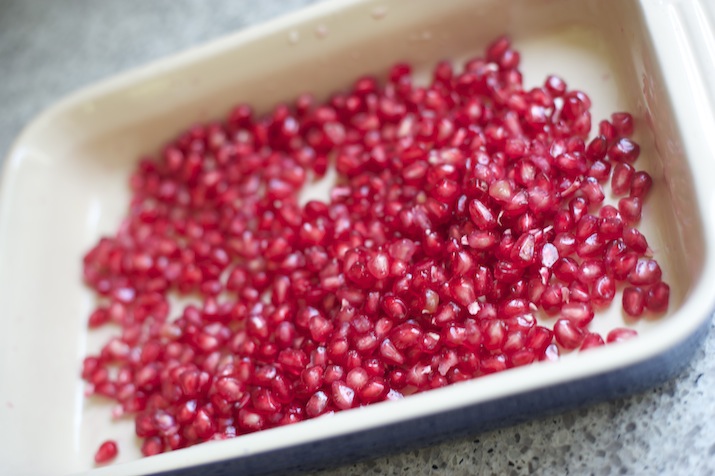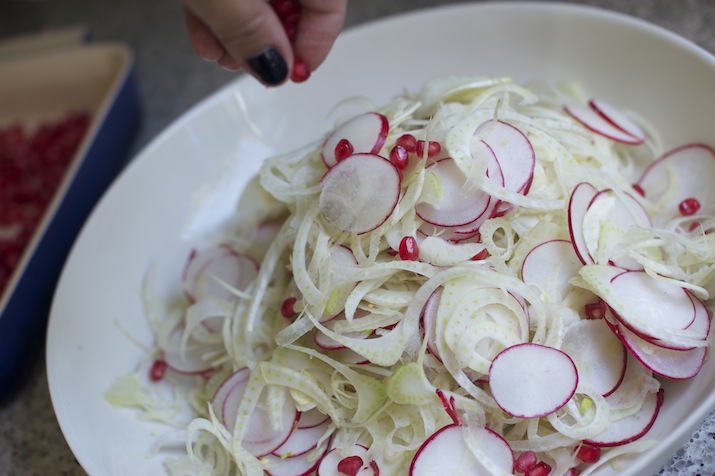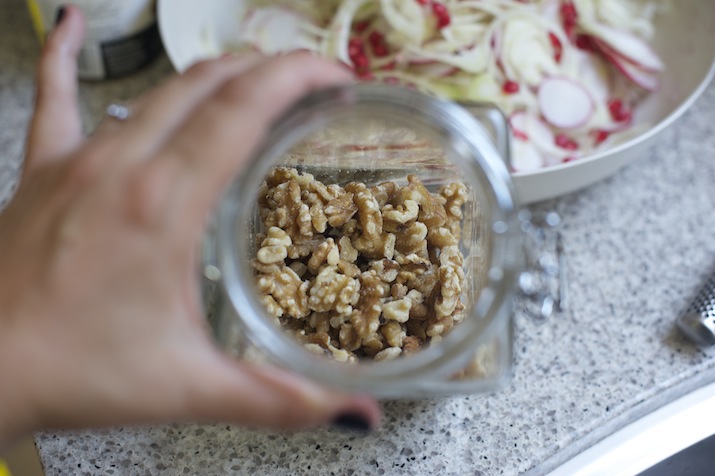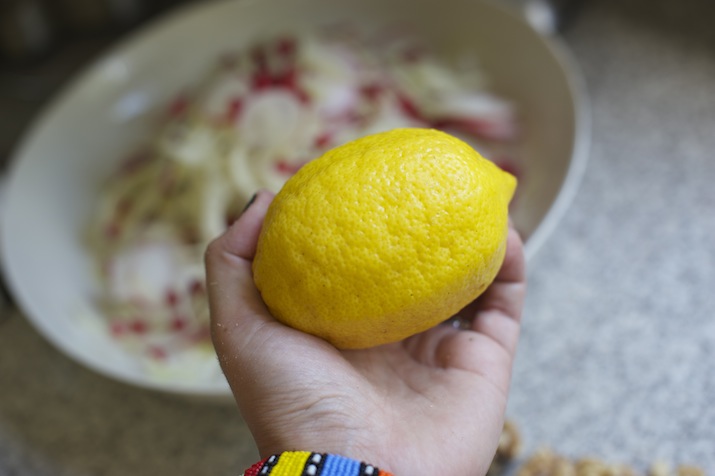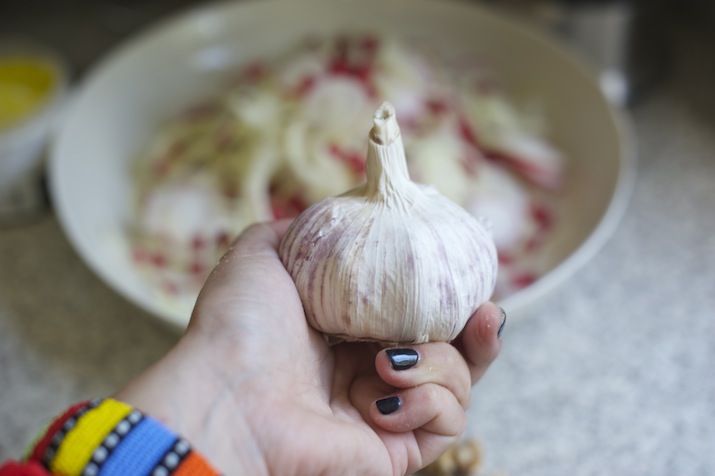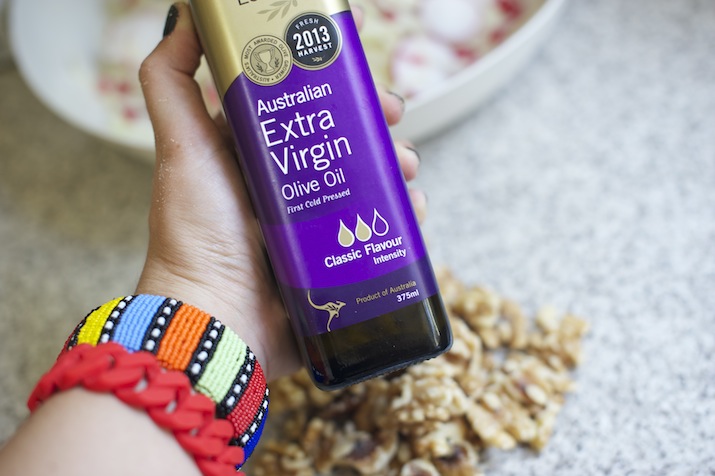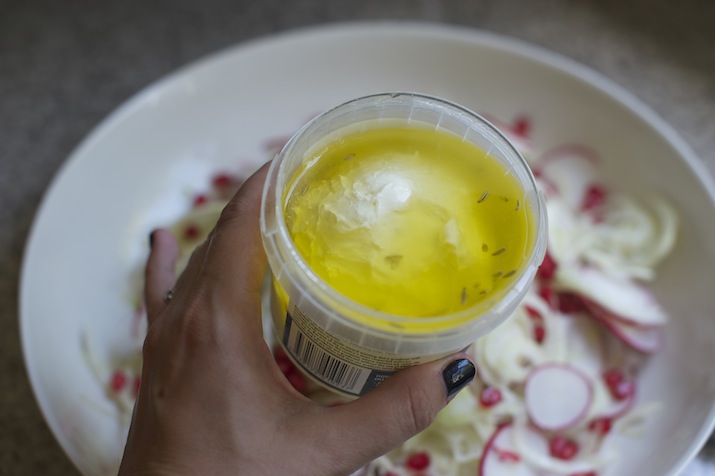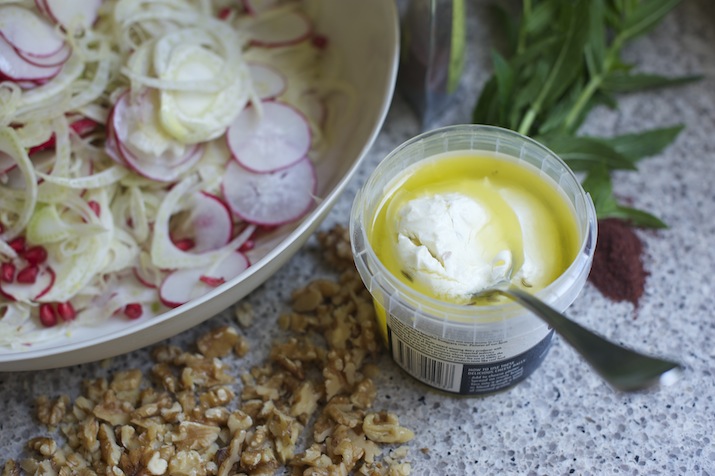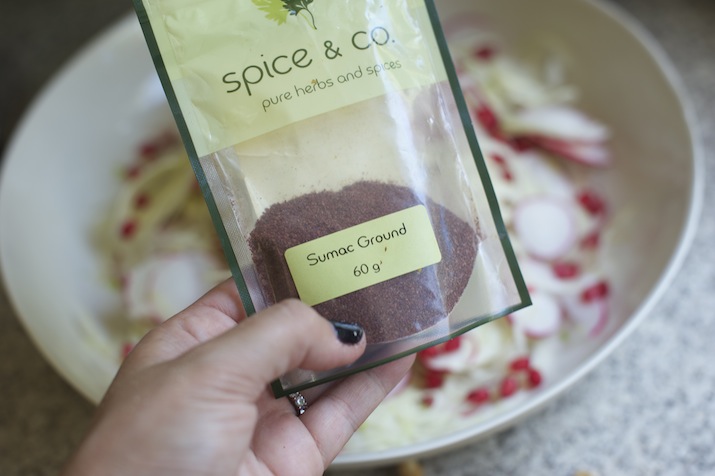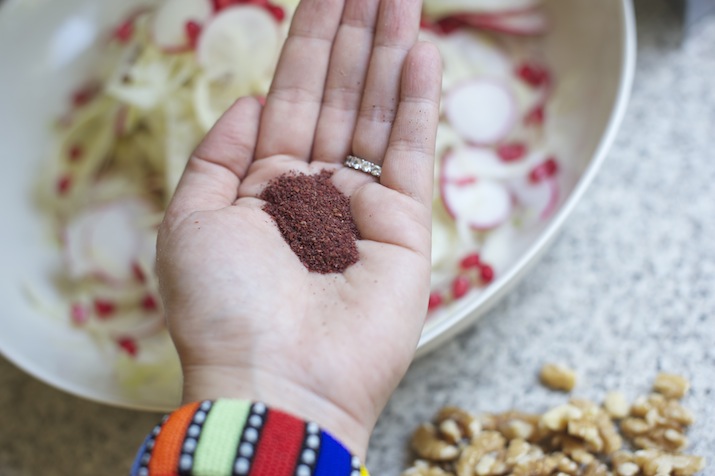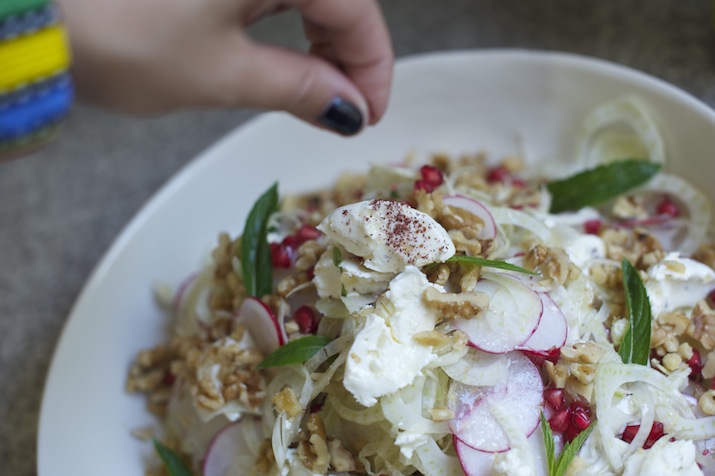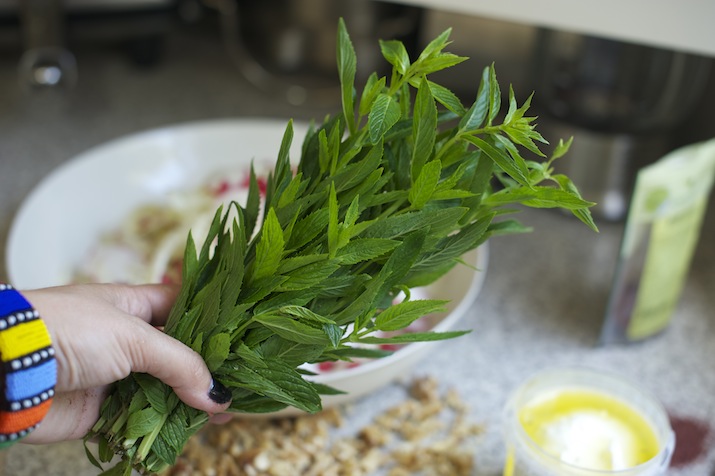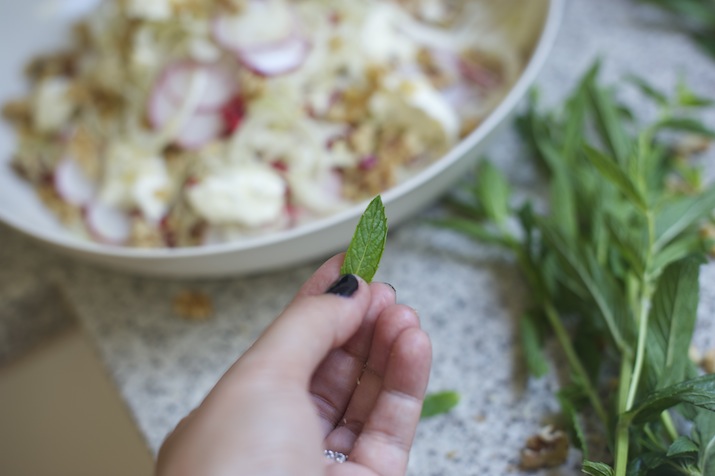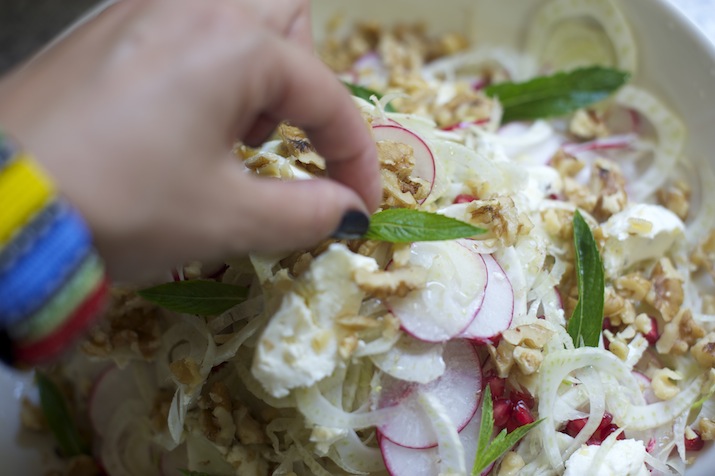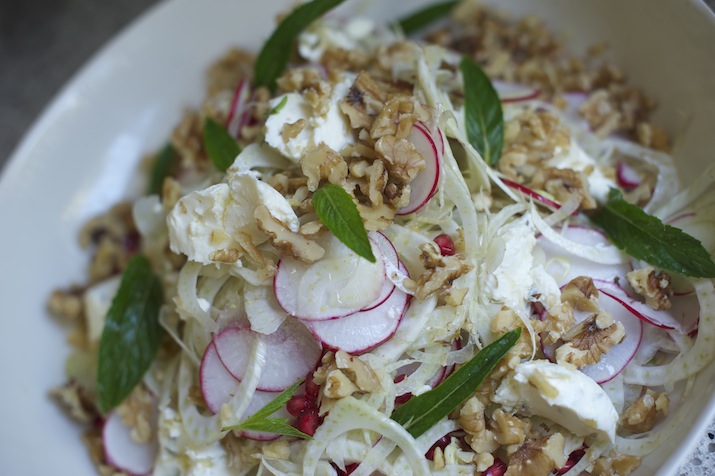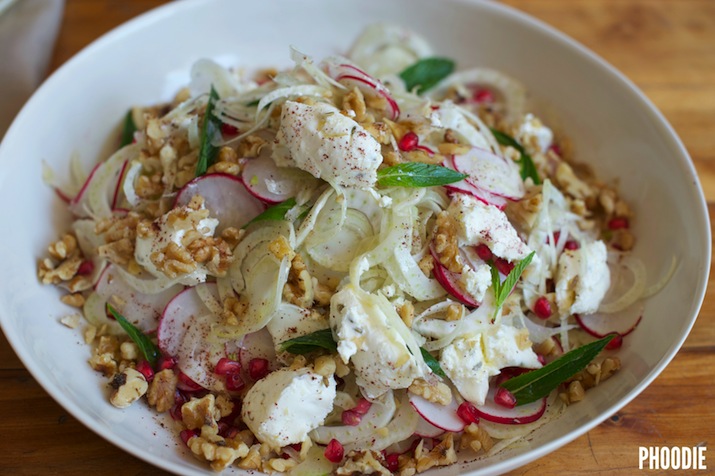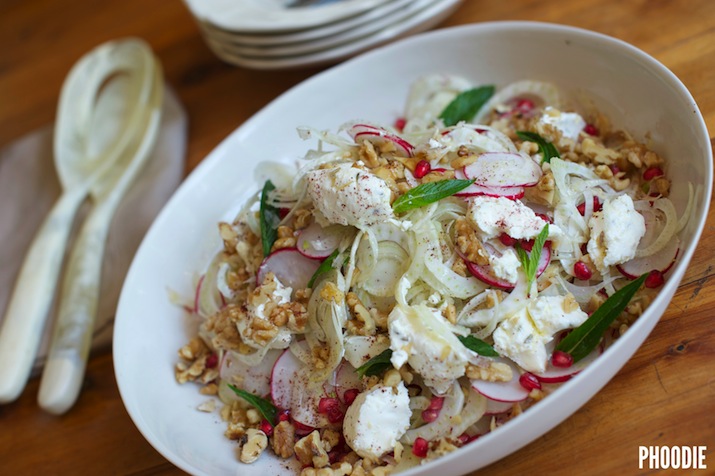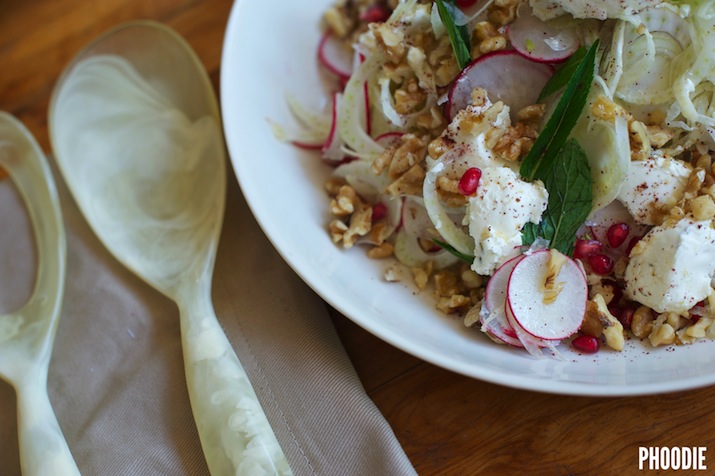 More Information on the Australian Grand Dairy Awards (AGDA) and Barambah Organics Labna with Fennel and Sea Salt
The Australian Grand Dairy Awards recognise and reward excellence and quality in Australian dairy produce, paying tribute to the achievements of the highly-skilled specialists who develop and make these products. Created in 1999, the Australian Grand Dairy Awards are Australia's most prestigious national dairy awards and the highest accolade for Australian dairy producers.
This year's Australian Grand Dairy Awards saw almost 400 products across 20 different classes put through their paces in a rigorous and highly technical judging process by a team of expert judges. Each product was tasted, tested and assessed for flavour, aroma, body, texture, colour and appearance to identify the highest scoring products.
Oxley has earned itself a seat at the table of Australia's finest foods, thanks to locally produced Barambah Organics Labna with Fennel and Sea Salt taking home the title of Australia's best Flavoured Cheese in the prestigious 2015 Australian Grand Dairy Awards, announced in Melbourne on 24th November.
A full list of all 2015 Australian Grand Dairy awards winner can be found by clicking HERE.

Related posts