PRAWN 'SAGANAKI' BY PHOODIE…… Featuring Minerva Greek Kalamata PDO Extra Virgin Olive Oil and Minerva Greek Feta PDO Cheese 0
November 23, 2015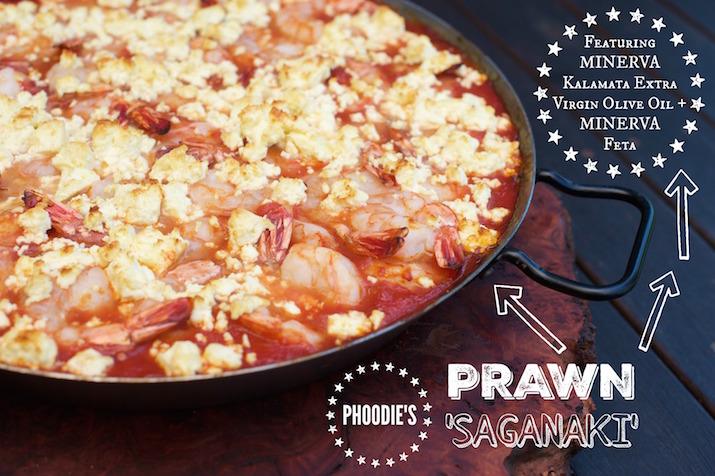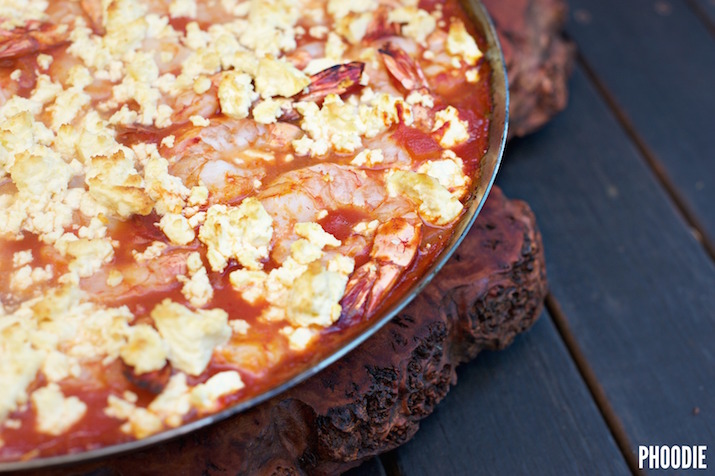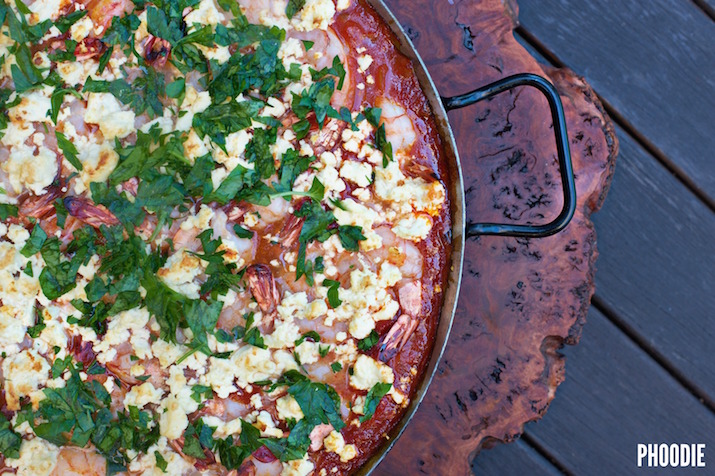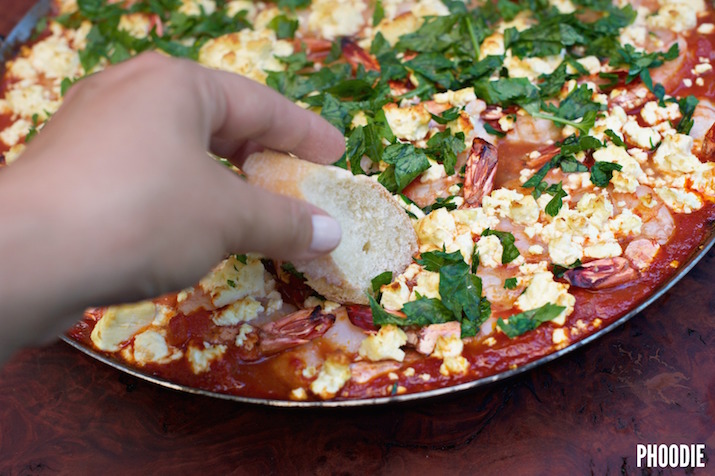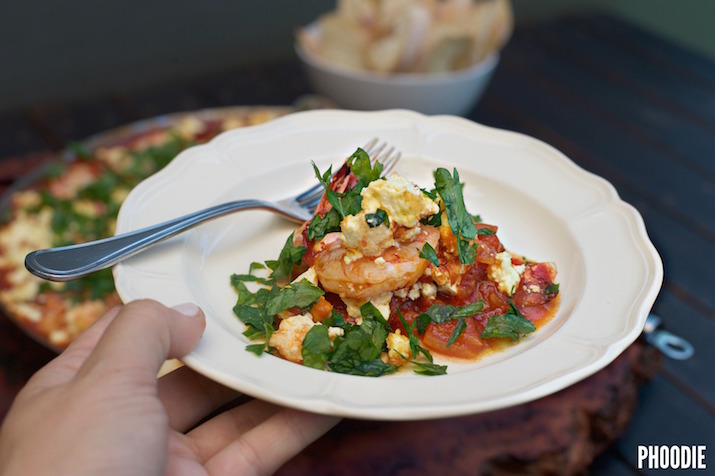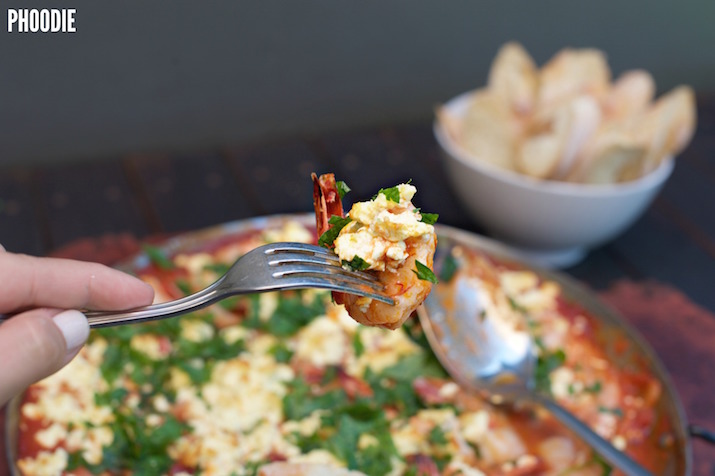 This post is sponsored by Minerva 
Greek Food.
Greek.
Food.
Two words, that when combined, IMMEDIATELY make me want to sit at a table and tuck in.
I often wonder if I wasn't Greek, if I would feel as passionately as I do about this cuisine….
Hmmm…
It's hard to know whether my passion and connection would be as deep, but I'm pretty sure that my love for the taste of it definitely would be! I know this because often I feed my friends food from the motherland (well in my case, the fatherland – my Dad is the Greek one!) and I see the looks of pure pleasure on their faces when they are about to dive in!
One of my favourite things to eat when I'm in Greece is Saganaki, and in particular Prawn Saganaki.
Technically, the word 'Saganaki' refers to the dish that the food is cooked in (i.e. a small, double handed frying pan normally containing 'one serve' or something that a couple of people might share as an entrée.) But when I cook it here for friends and family in Australia, I make it in a jumbo double-handed fry pan to serve at least 6 people as a main.
So while there may be some Greeks out there who wouldn't consider my recipe 'Saganaki', because my dish is too large, I say let's rather focus on the flavour, ingredients and deliciousness! And that's why I'm packing the garlic in and using a Kalamata PDO Extra Virgin Olive Oil and the authentic Feta PDO from Greece. These products are made by Minerva and are available to buy in Australia at Coles.
Minerva Greek Feta and Olive Oils are produced by a company with a 110 year history. They are synonymous with the absolute essence of what is a healthy Greek / Mediterranean diet and they can be enjoyed every single day.
Minerva Kalamata PDO Greek Extra Virgin Olive Oil, used in this recipe, is renowned for its full-bodied flavour, it's particularly fruity and peppery aroma, as well as it's distinctive green colour. It is ideal for salad dressings, grilled meat, pasta sauces, oven baked stews and casseroles. Minerva is the only Greek brand to be a member of the Australian Olive Association.
Minerva Greek Feta PDO cheese is made following the authentic feta recipe of 100% fresh pasteurised sheep and goat's milk (not cow's milk.) The cheese is left to patiently mature for at least 3 months in order to reach it's full bodied texture and it's rich unique flavour.
Stay tuned to the blog for more ways to incorporate these two delicious products into your diet and 'Entertaining' dishes over Summer! In the meantime, enjoy the recipe below!
Kali Orexi!
INGREDIENTS
Serves 6 – use 35cm round pan (Note: this recipe can be doubled to serve 12)
2 Cloves of garlic, minced
1 brown onion, diced
1/2 cup Minerva Kalamata PDO Extra Virgin Olive Oil
400g tin diced tomatoes
700g jar tomato passata
2 large vine ripened tomatoes – roughly chopped
¼ cup caster sugar
1 sprig rosemary (or equivalent of any herb you like, oregano works well)
salt and pepper to taste
3 cups water
800g prawns – deveined and peeled with tails remaining
2 x 200g packets Minerva Greek Feta PDO Cheese
1 bunch fresh parsley, chopped
Lots of fresh bread to serve – baguette works well for dipping
METHOD
Preheat the oven to 200 degrees Celsius
Place the Minerva Kalamata PDO Extra Virgin Olive Oil in the Saganaki dish (or equivalent oven proof pan) on the stove top over a low to medium heat for a minute or so.
Add in onion and garlic and stir untll translucent, approximately 4 minutes.
Add in tinned tomatoes, passata, chopped fresh tomato, sugar, rosemary, salt and pepper, and water and stir well. Allow this to bubble away, while stirring intermittently, for at least 30 minutes over a low heat, making sure it doesn't stick to edges or base of pan.
Whilst the tomato sauce is cooking, prepare the Minerva Greek feta PDO cheese by chopping roughly and setting aside, and prepare the prawns, by peeling (leaving tails on), deveining, and setting aside.
Remove the sauce off the heat and allow to cool for 5-10 minutes. Once cooled slightly, place prawns one at a time in the sauce (as pictured) and then place the pan into the oven until prawns start to change colour, about 5-7 minutes.
Remove pan from oven and scatter chopped Minerva Greek feta PDO cheese over the top of the semi-cooked prawns, place pan back into oven until prawns are JUST cooked, about another 5-7 mins. If unsure, remove and taste a prawn. It is important the prawns are not overdone as they will continue to cook once they are removed from the oven sitting in the hot sauce.
Note: Change the oven setting to grill for the final minute the prawns are cooking to ensure feta melts and caramelises slightly.
Remove and serve immediately with plenty of bread.
For more information Minerva Products click here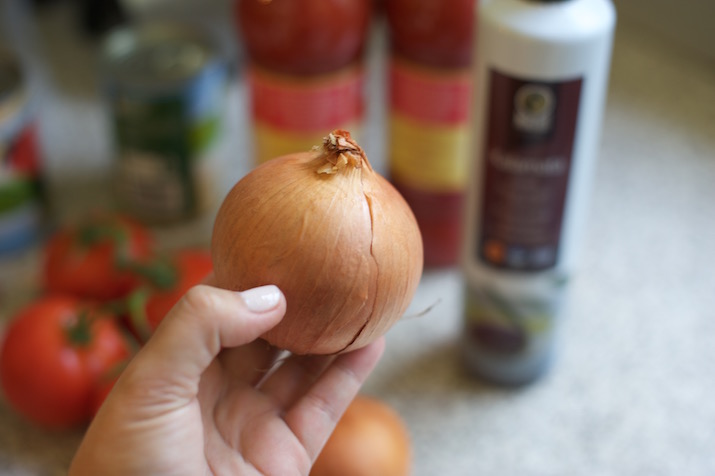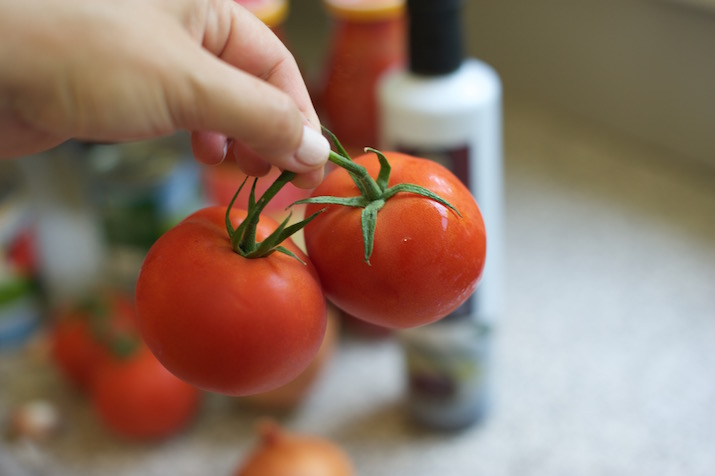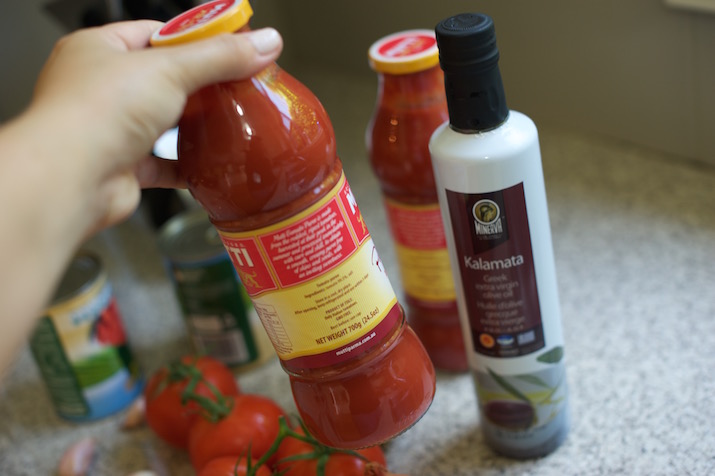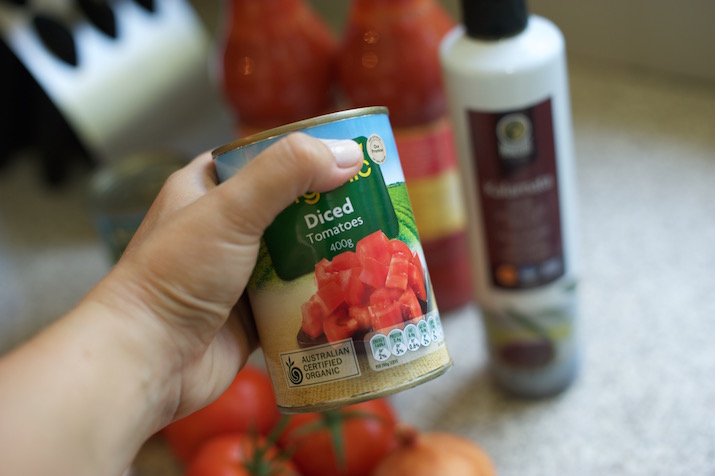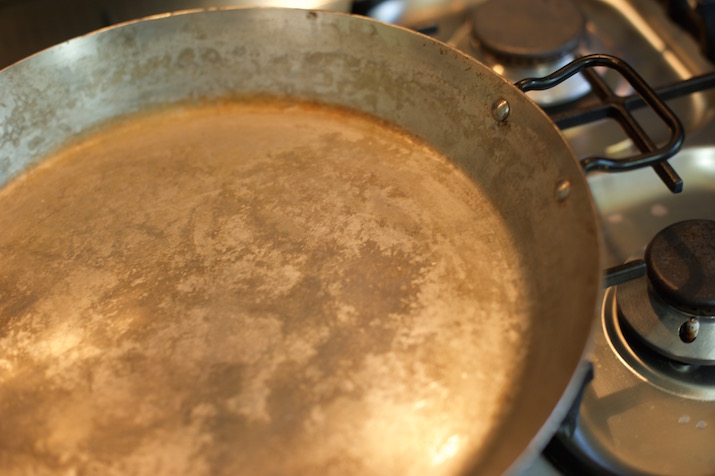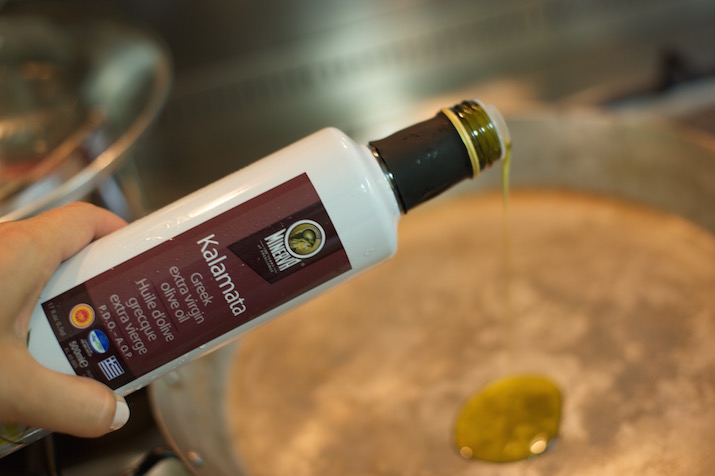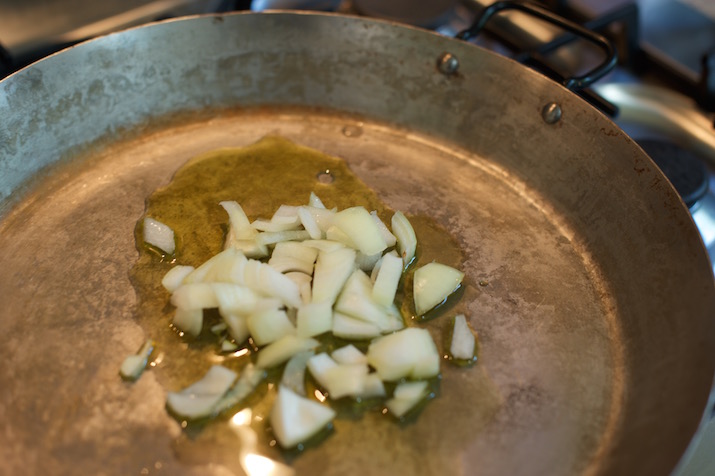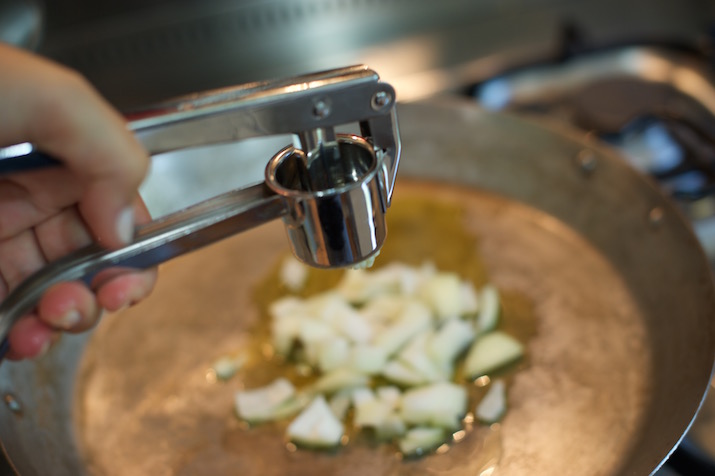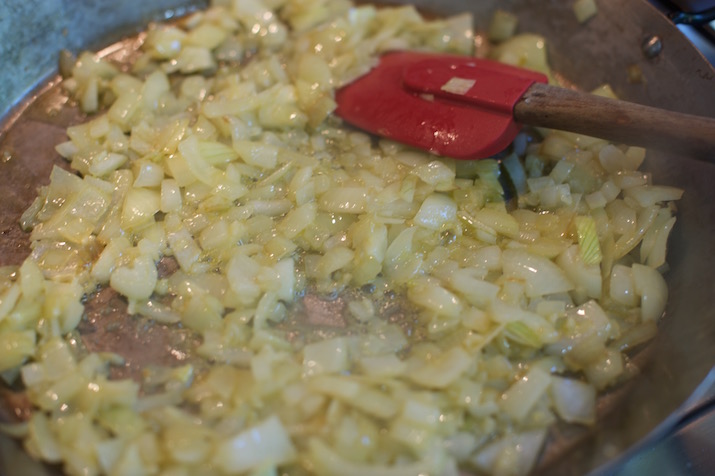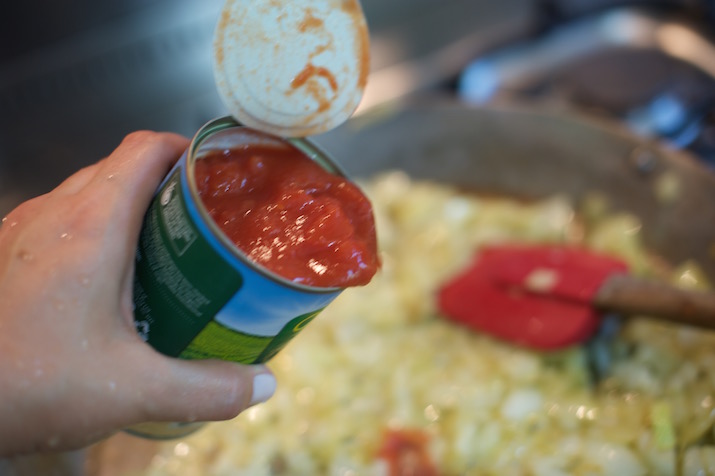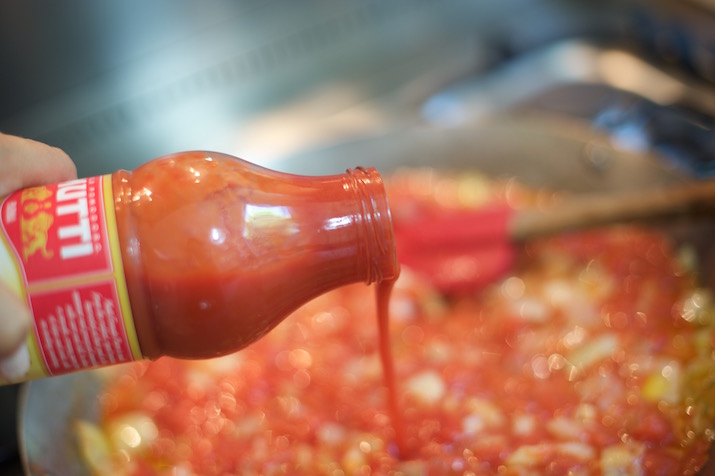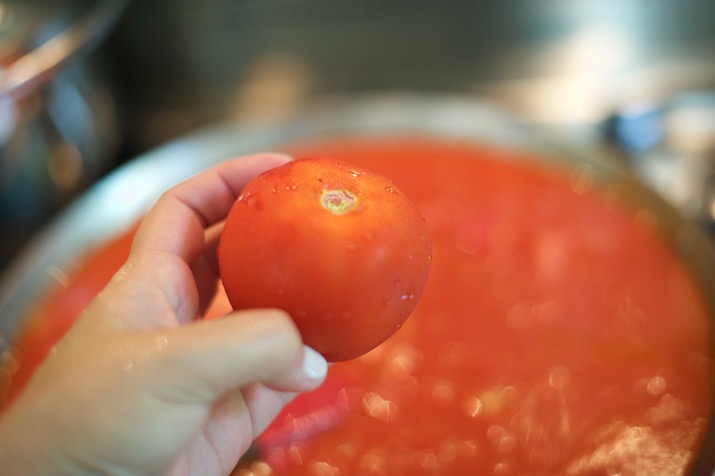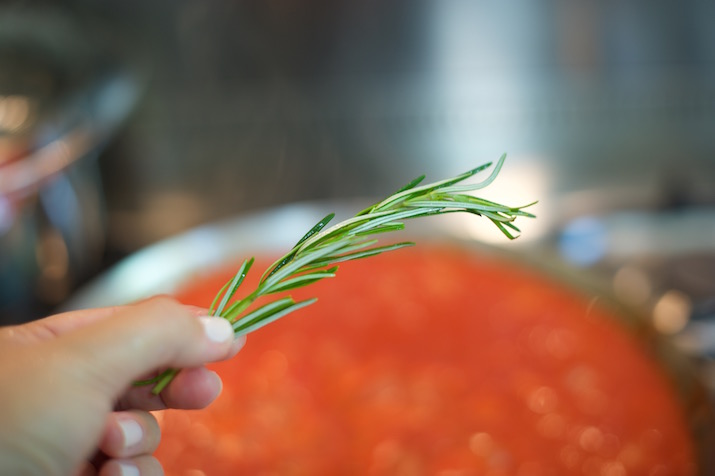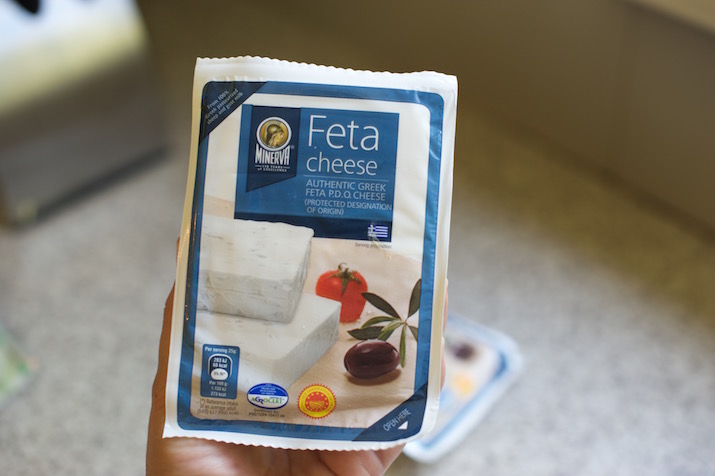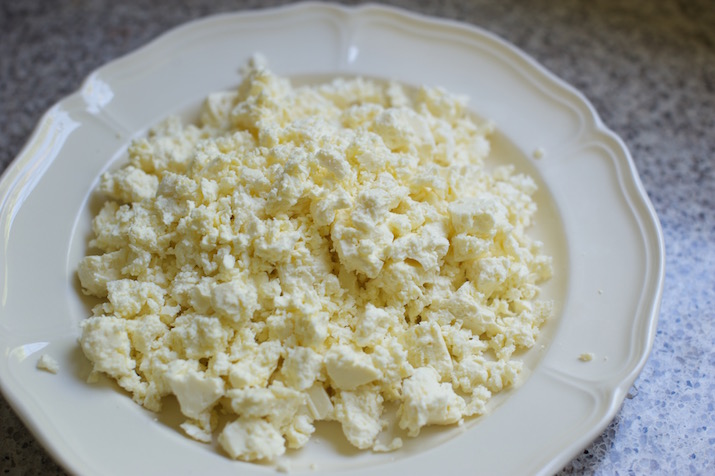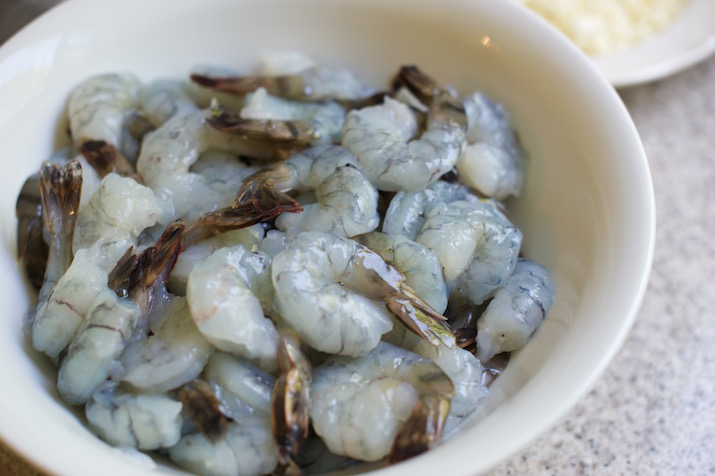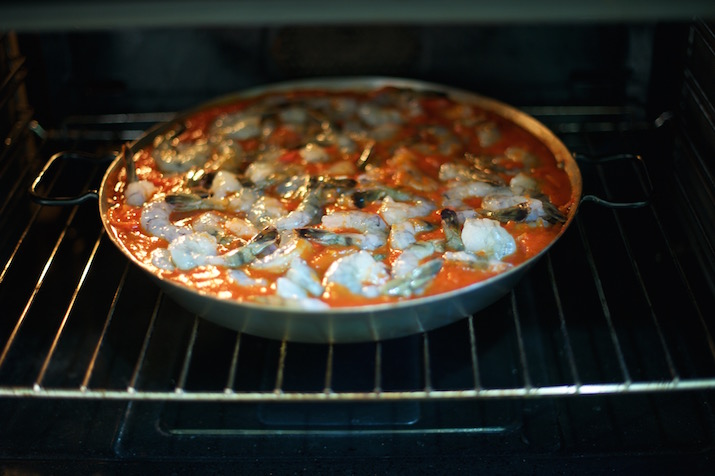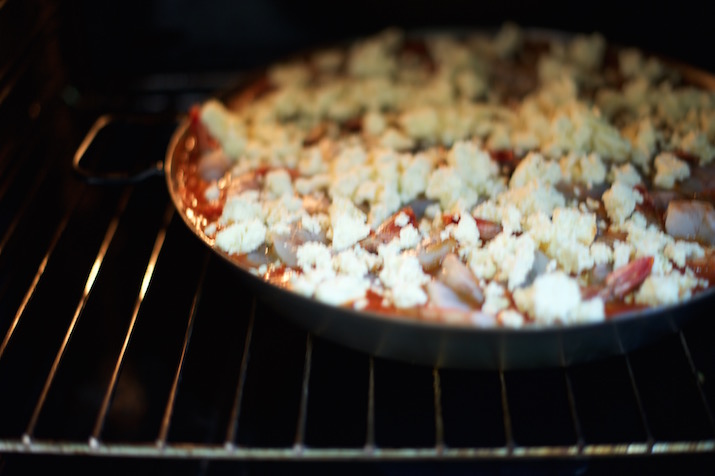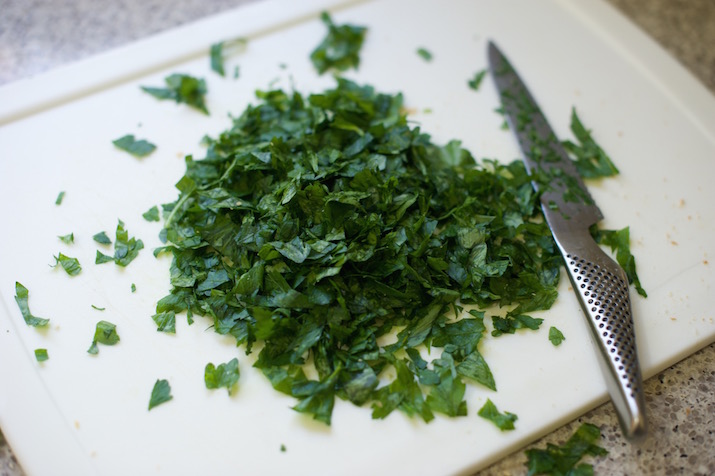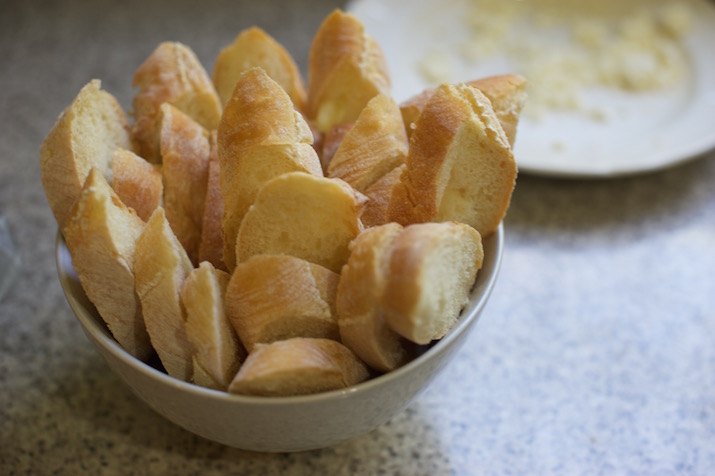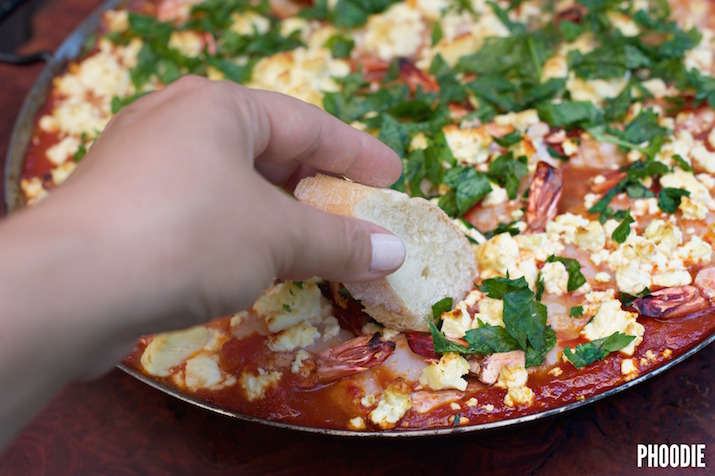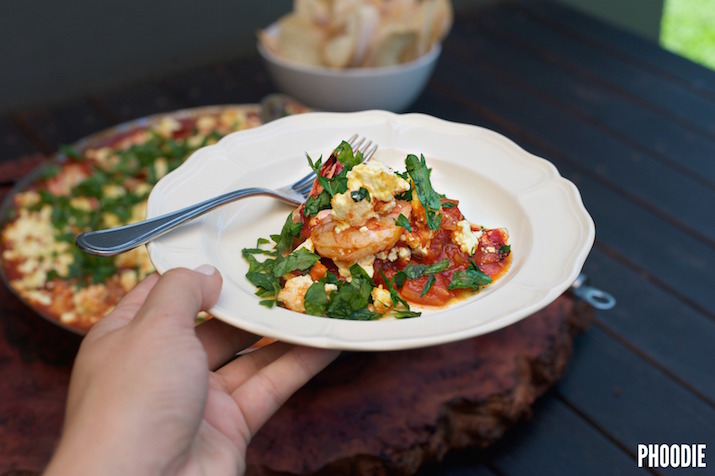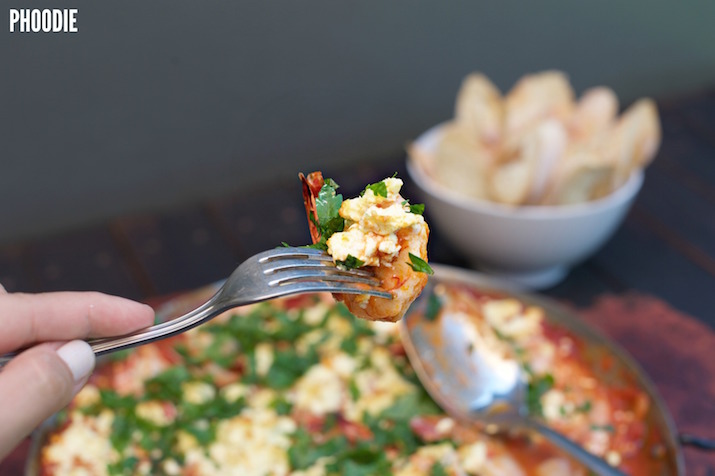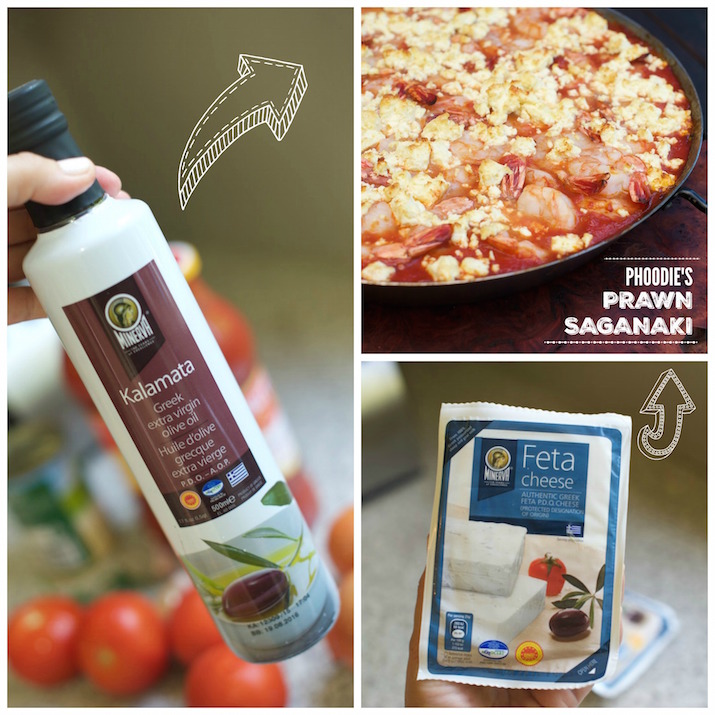 Related posts