THE BEST COOKIES AND CREAM CHEESECAKE EVER – 'THE COOKIE MONSTER!' 5
December 18, 2015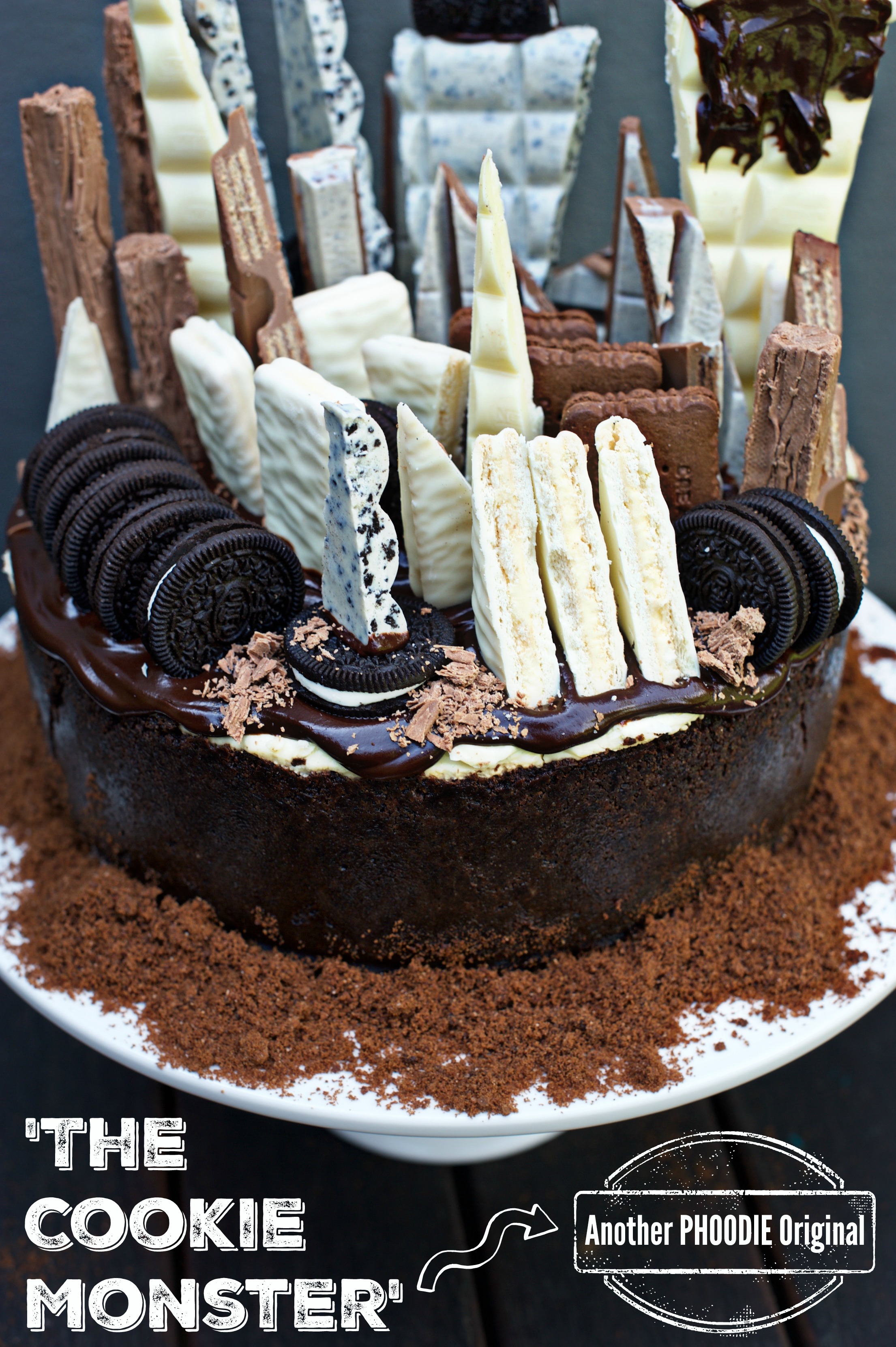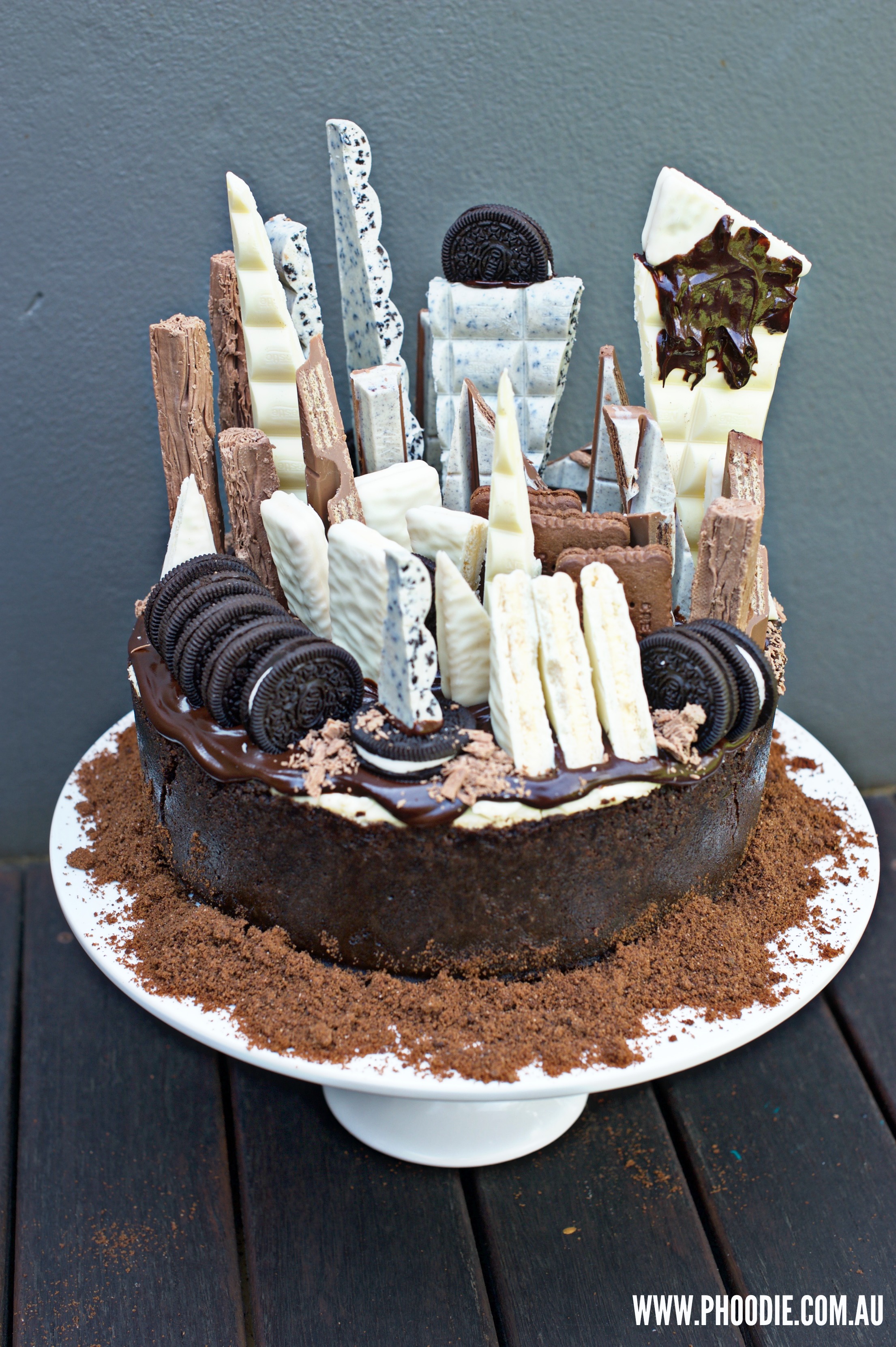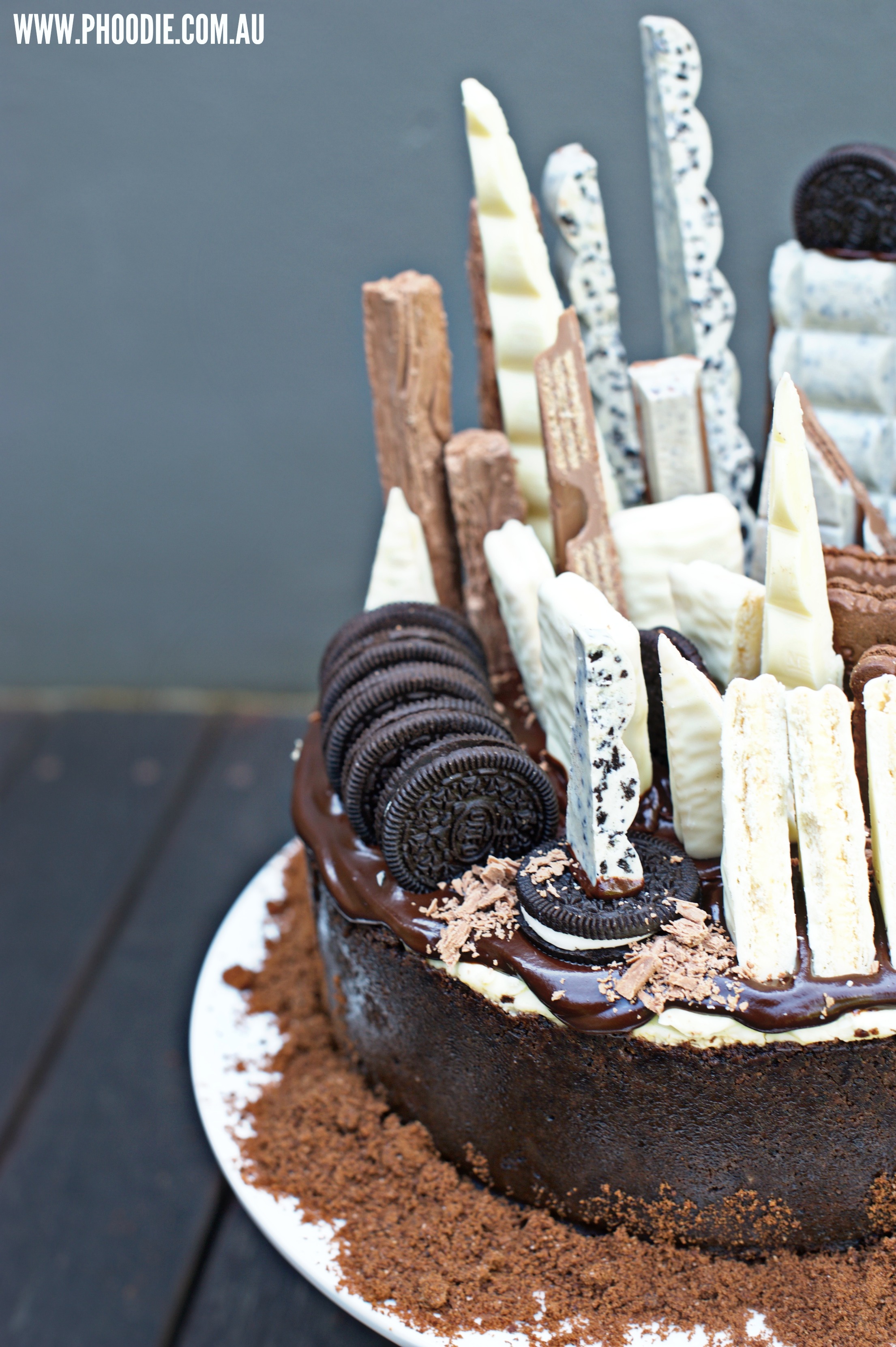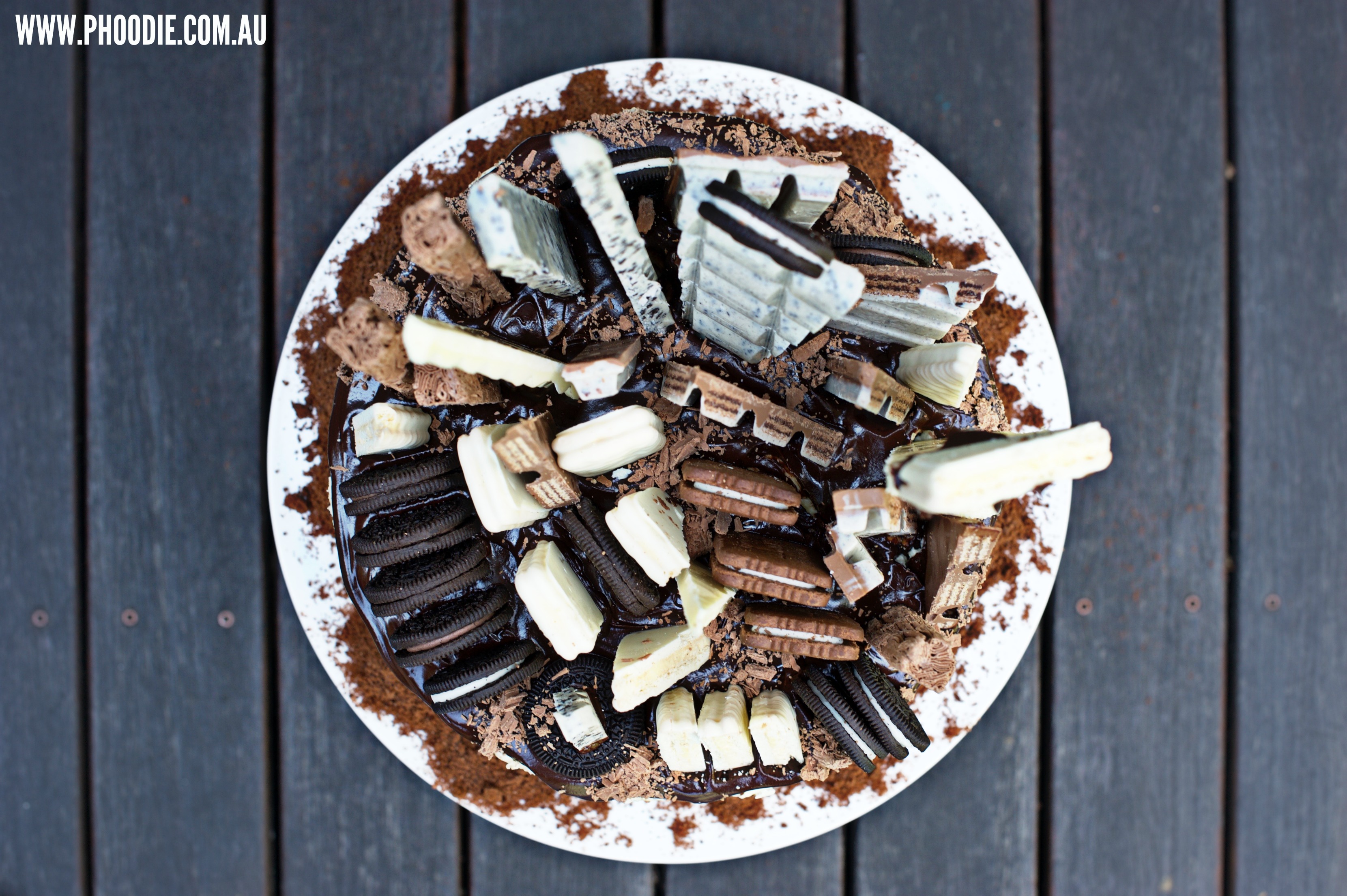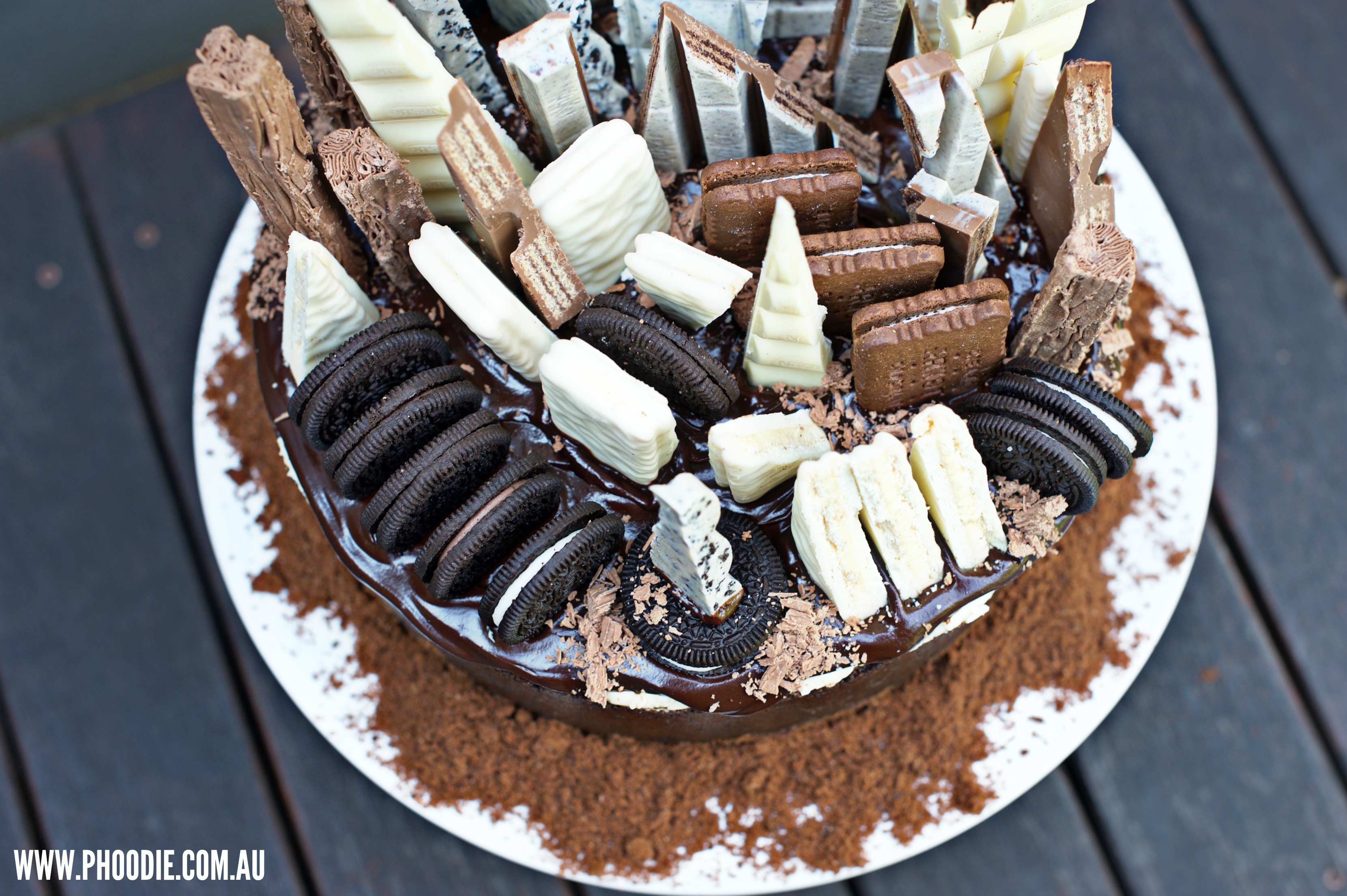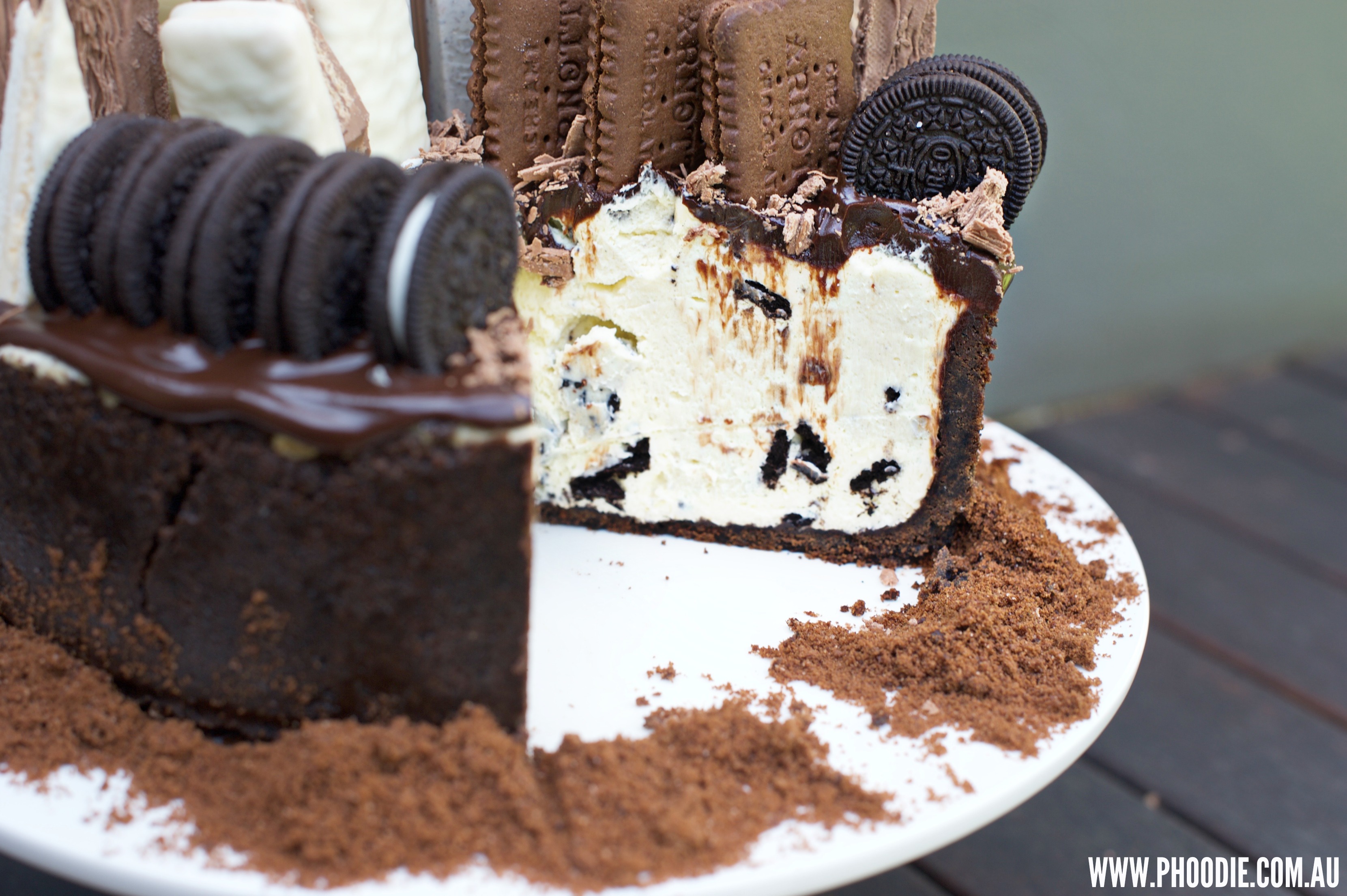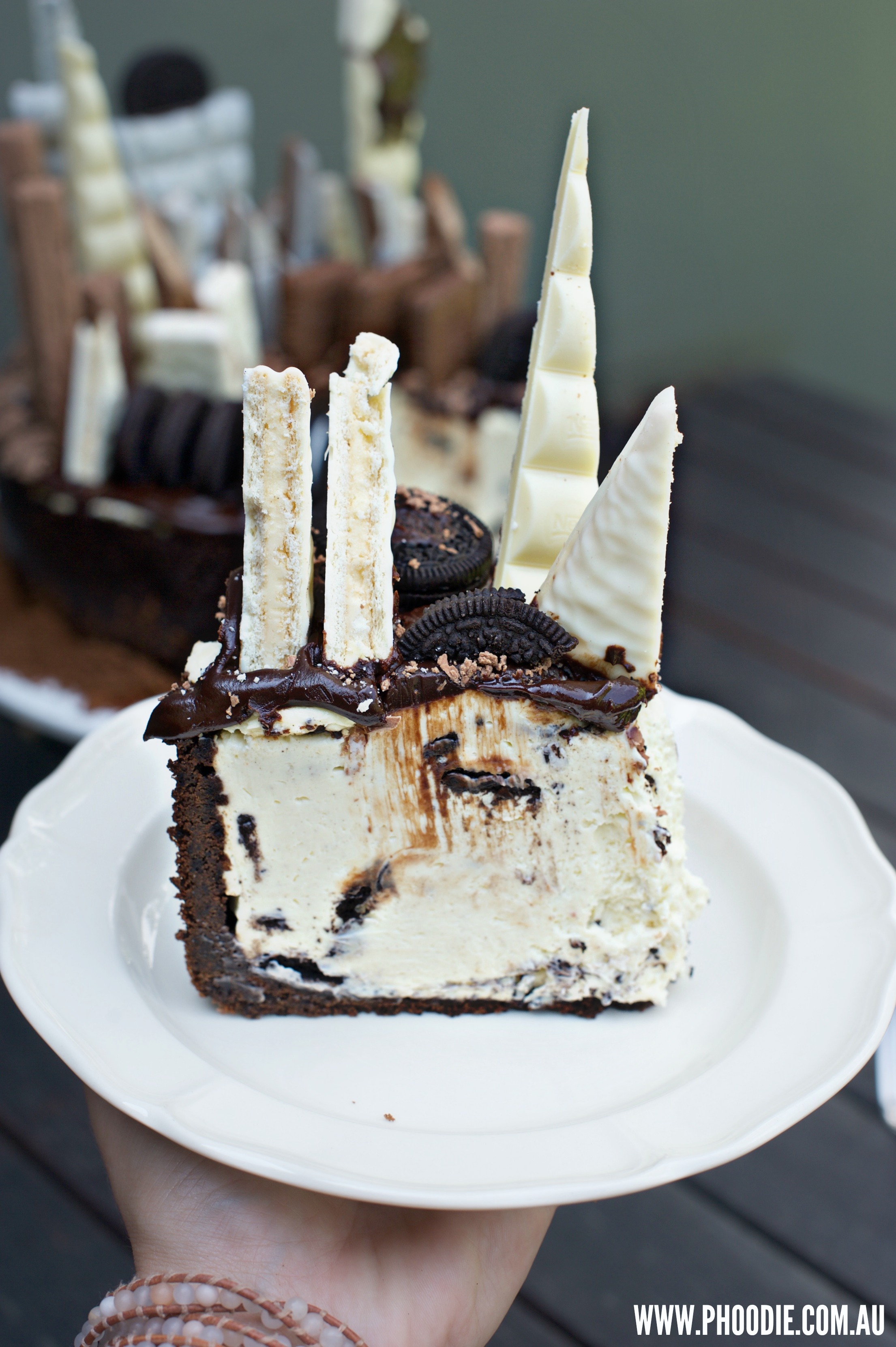 It was only recently that my crazy mind created the NO BAKE 'Emerald City Cheesecake"….
And boy did that GO OFF!
Literally hundreds of people from across the globe emailed, tweeted and messaged me their EC Cheesecake photos accompanied by stories of very happy sons and daughters, grandparents, neighbours and workmates. Each and every one of them warmed my heart! Food is Love. FOOD IS LOVE! Don't forget that!!
Mint and Chocolate have long been a winning flavour combo in my eyes so I just let my imagination run wild with it and the result was INSANE!
To date, that was my most popular and viral recipe and I can absolutely see why…
That said, there were a few people who loved the idea of it. but expressed a distaste of Mint and Chocolate together…
So I ran a mini poll on my Facebook Page asking what they would prefer, as I had an idea that I might make a new version… Their options were; COOKIES AND CREAM or HONEYCOMB?
Cookies and Cream was the big winner…. SO…
Here it is!
'THE COOKIE MONSTER!' by Phoodie…
An Oreo biscuit base filled with Cookies and Cream Cheesecake, topped with rich Chocolate Ganache and a mixture of Milky Bar with Cookies, Original and Chocolate Oreos, White Chocolate Tim Tams, Cookies and Cream Kit Kats, Cadbury Flake and much, much more!
A perfect table centrepiece or knockout dessert, PLEASE let me know if you make it! I adore all of your pictures and stories.
You can contact me on any of the below…
Find PHOODIE on Instagram HERE
Find PHOODIE on Facebook HERE
Find PHOODIE on Twitter HERE
Find PHOODIE on Pinterest HERE
INGREDIENTS
Using a 25cm tin (with tall sides, approx 14cm – and filling it to the top!) ps if you end up with a little extra cheesecake filling due to not having a tall enough cake tin, spoon it into indidual glasses and serve separately!
For the Base
100 g Oreo biscuits
400g Arnott's Choc Ripple biscuits
200g butter, melted
For the Filling
5 x 225g packets Cream Cheese – Room Temperature
1 and 1/4 cups caster sugar
900 ml thickened cream – whipped – approx 5 cups of whipped cream
1 block Milky Bar with Cookies – roughly chopped
100g Oreobiscuits – roughly chopped
For the Topping and Decoration
200g Dark Chocolate Melts
100ml Thickened cream
As many Oreos, Flakes, Tim Tams, Milky Bar, Cookies and Cream Chocolates as you like!
METHOD
NOTE: Make sure the cream cheese is at room temp and that your cream (for the filling) is already whipped and set aside.
1) Blitz the Choc Ripple and Oreo biscuits in a food processor to a fine crumb. Combine with the melted butter in a bowl and mix. Transfer to a baking paper lined tin (I also grease the edges up with melted butter to ensure it doesn't stick!) and using hands push evenly into the base and up the sides of the tin. Place in the fridge to set.
2) Place room temp cream cheese and sugar in an electric mixer and beat on slow for 2 mins, increase speed to medium for a further 5 minutes and then mix on high for a further five minutes. You want to keep going until there are NO lumps and the mix is light and airy.
3) Turn mixer off and very gently fold through the chopped MilkyBar with Cookies, Oreos and whipped cream. It is important that you are gentle when doing this part but it is also important that the mixture is well-combined, so take your time!
4) Pour filling into base and smooth top with a spatula. Set in fridge. This should set properly within 3 hours but I prefer to make it the day before I am serving and then to finish the topping the next day.
5) To make the chocolate ganache topping place the chocolate and the cream in a microwave safe bowl and microwave for about 30 seconds at 10 second intervals, stirring in between. When fully melted, set aside for a few minutes to cool slightly.
6) Remove cheesecake from fridge and slowly pour the ganache over the top of it. You can use as much or as little of this as you like (the remainder can be stored in the fridge for about 5 days and used as fudge sauce) but try to make sure it doesn't spill over the edges too much!
7) Allow the ganache topping to set slightly (should take about 5 minutes) before generously decorating the top in an array of Cookies and Cream flavoured bikkies and chocolate bars!
ENJOYYYYYYY!
Kali Orexi!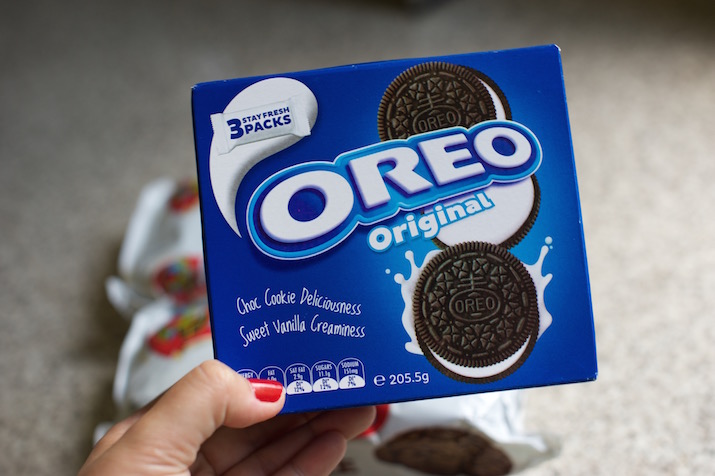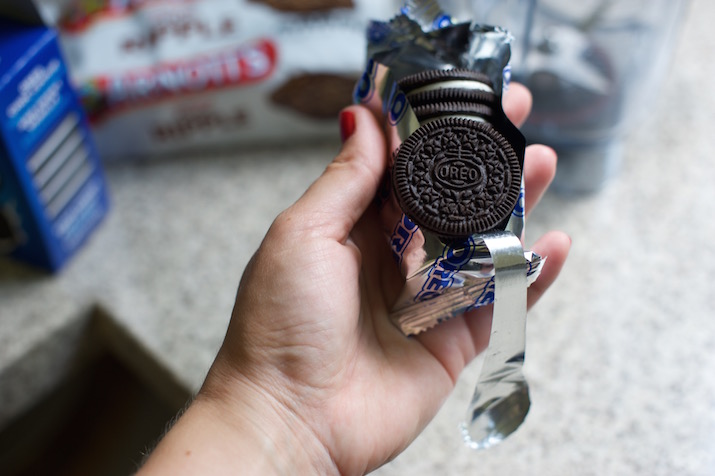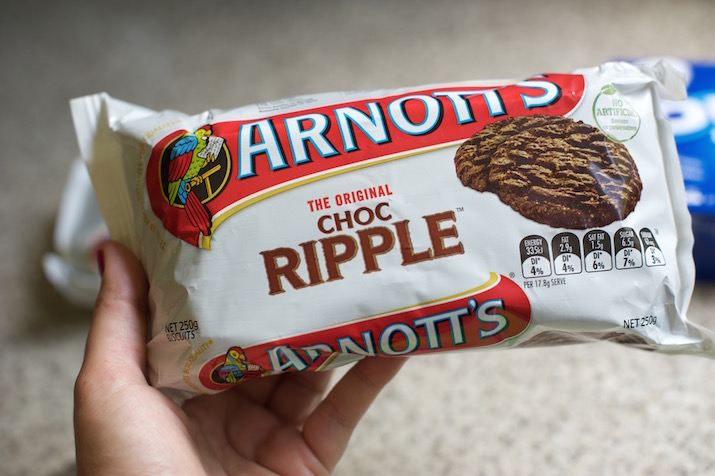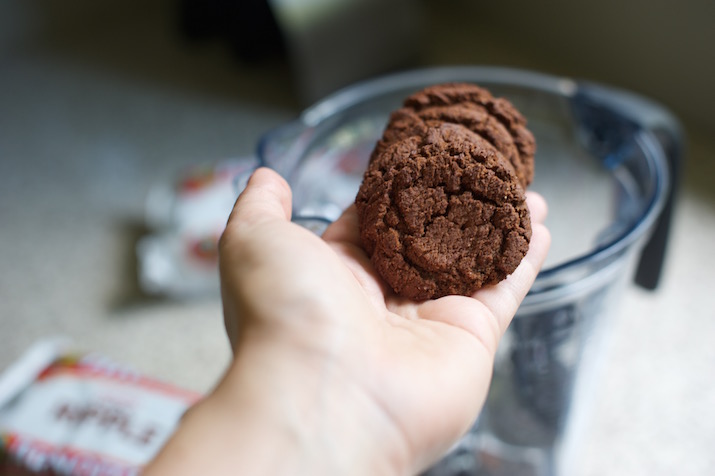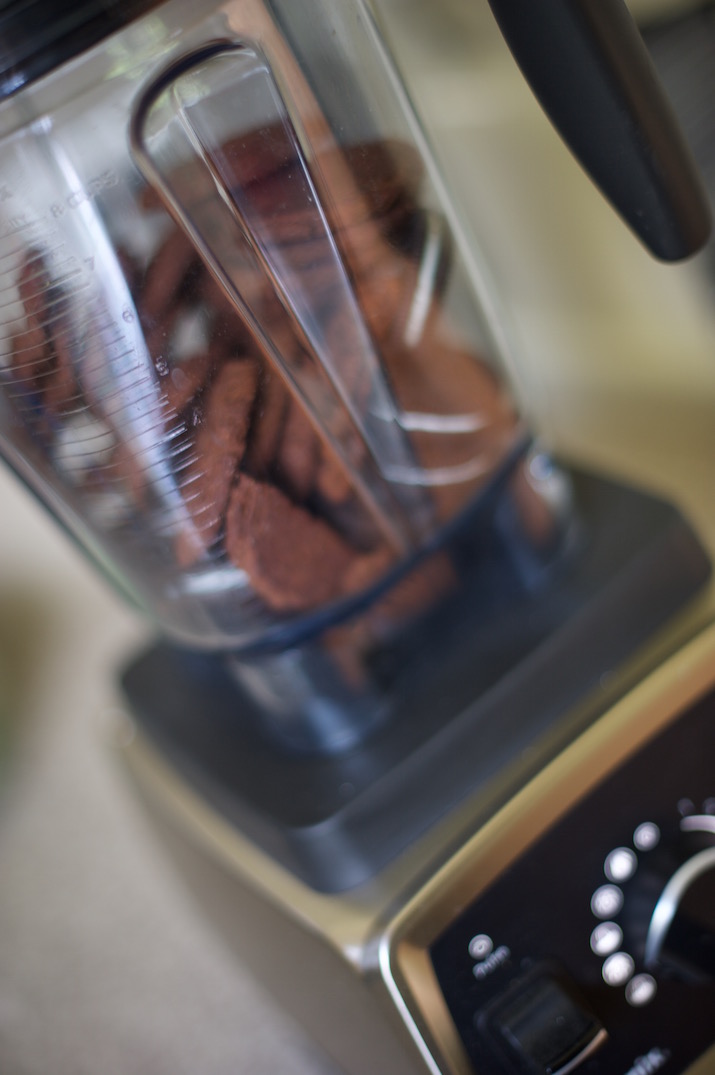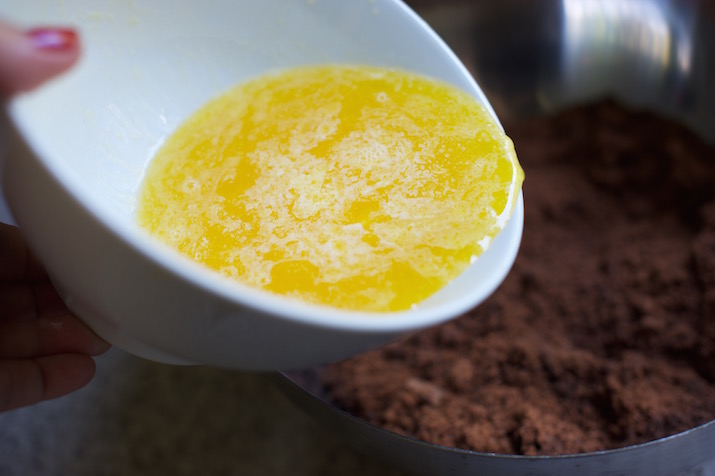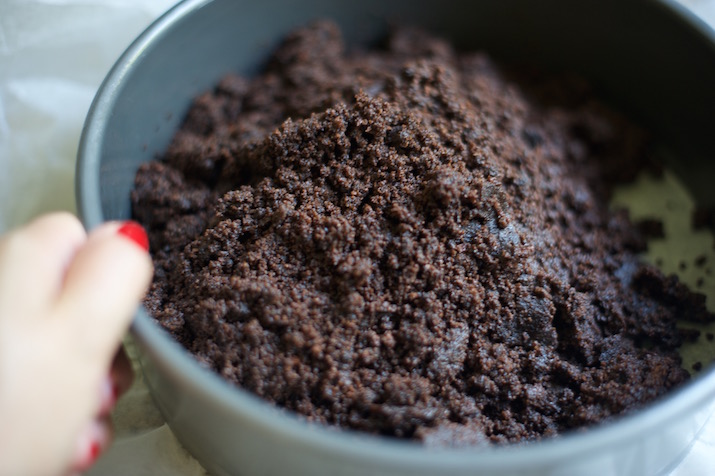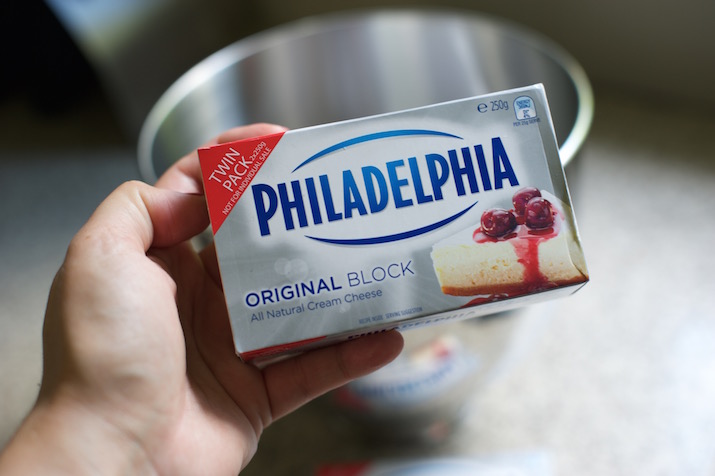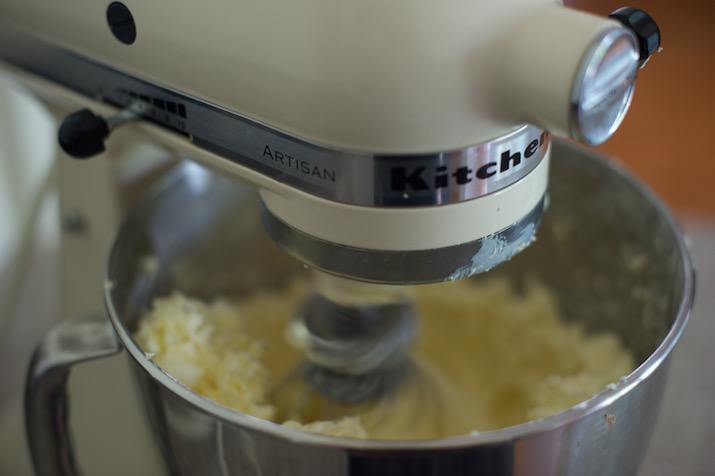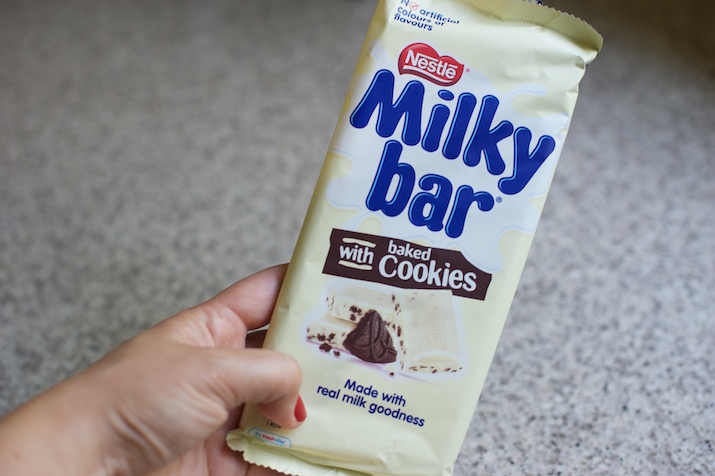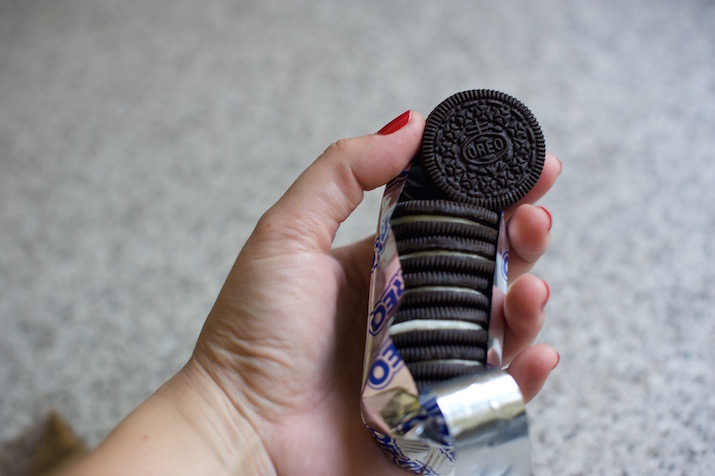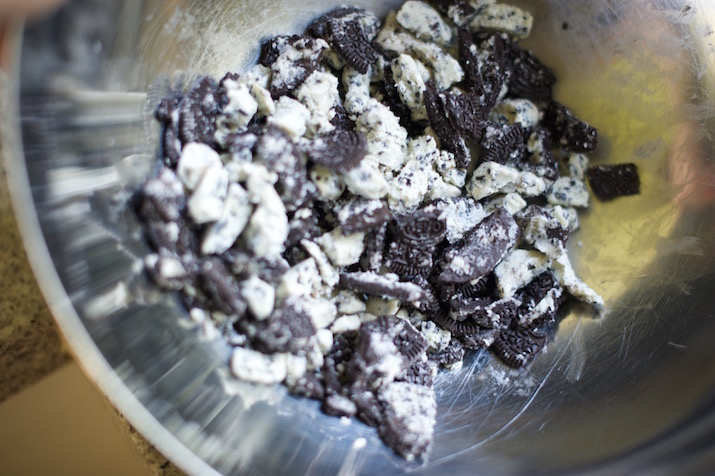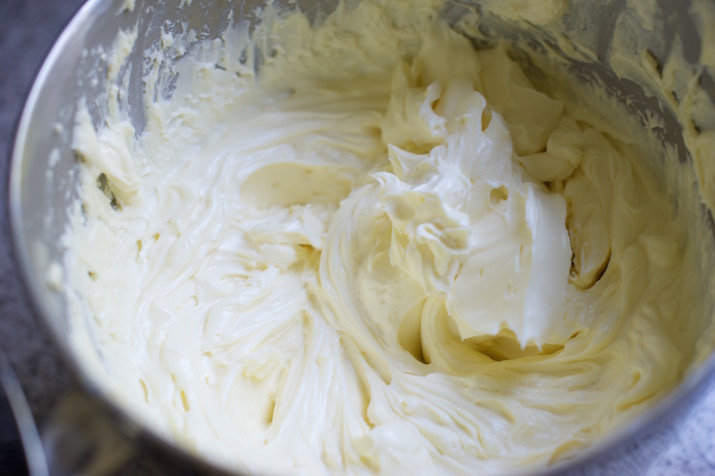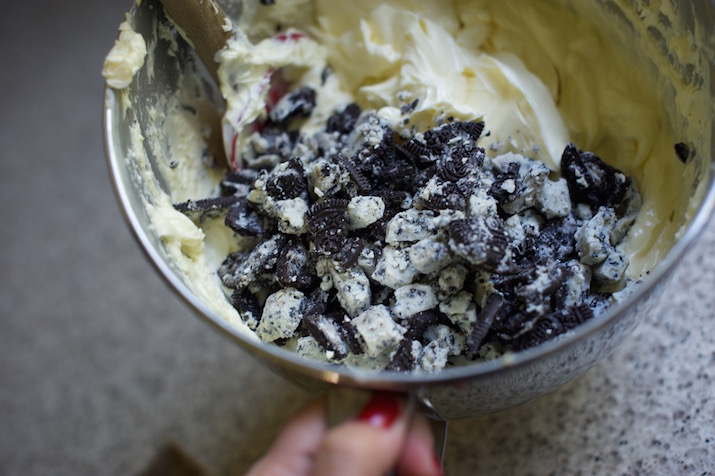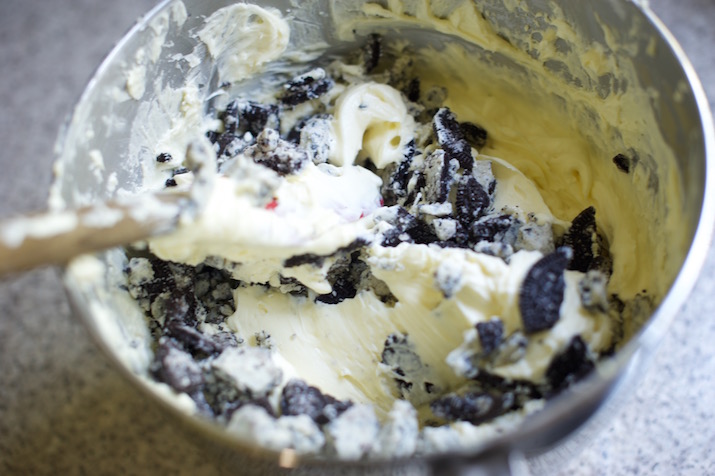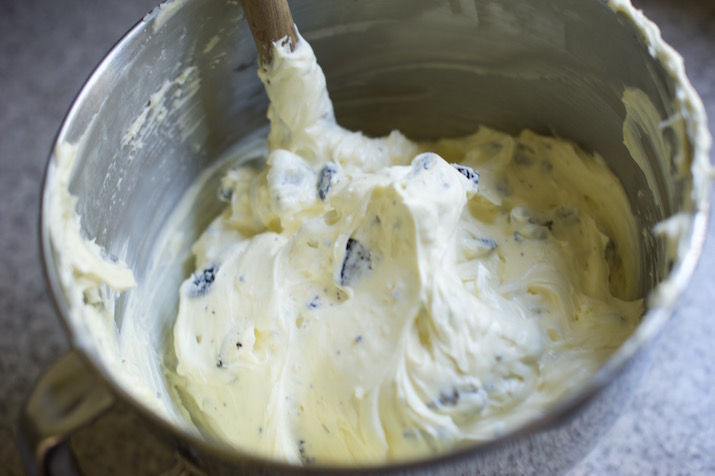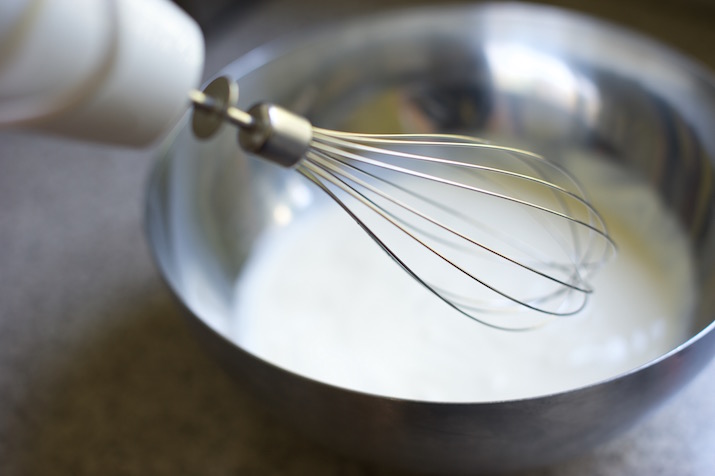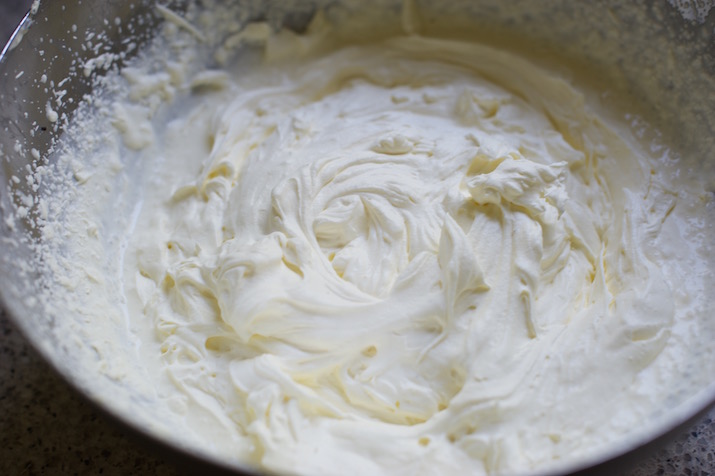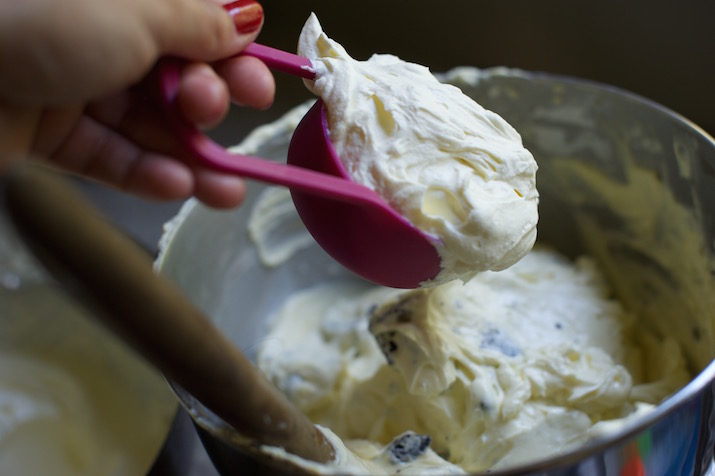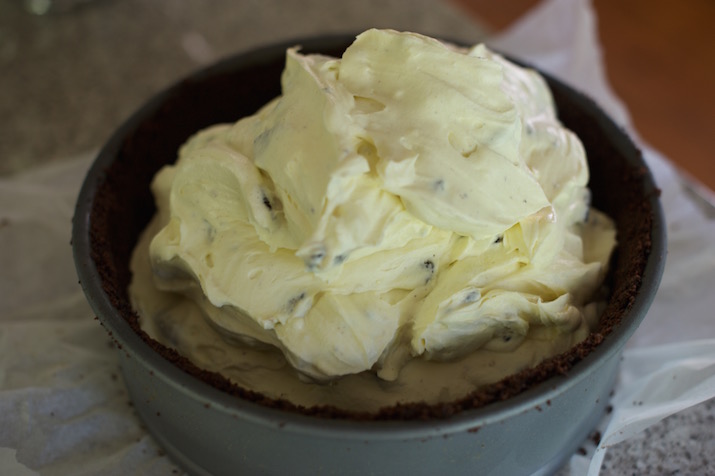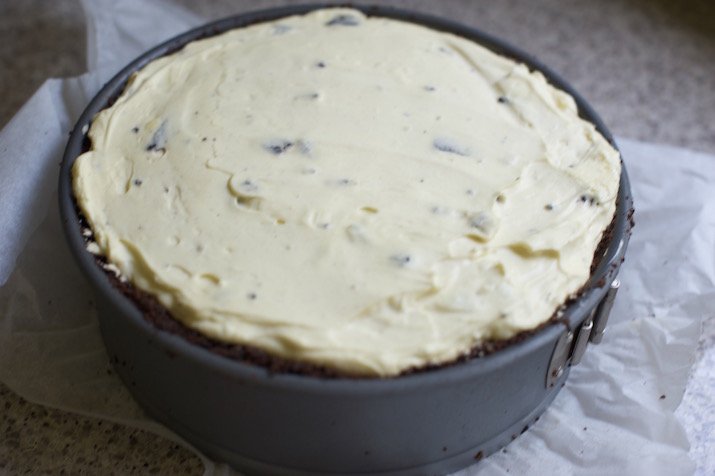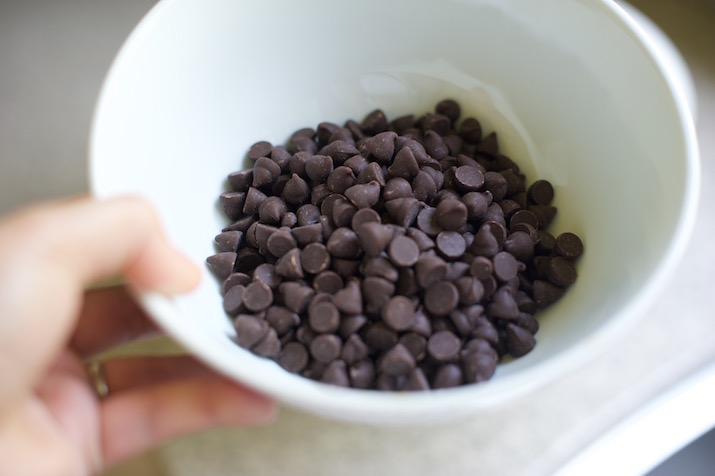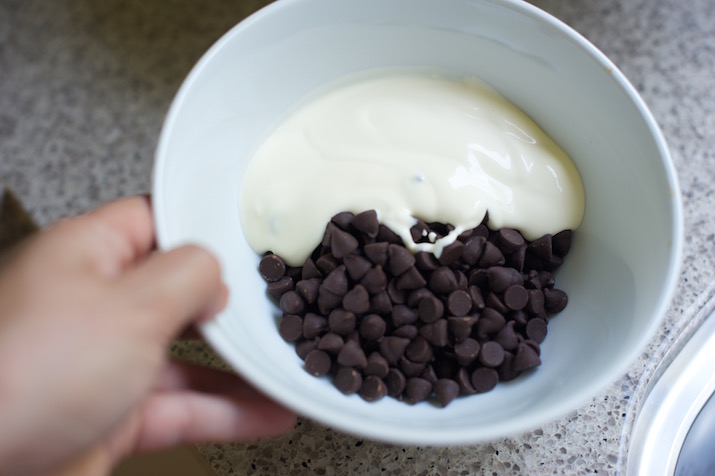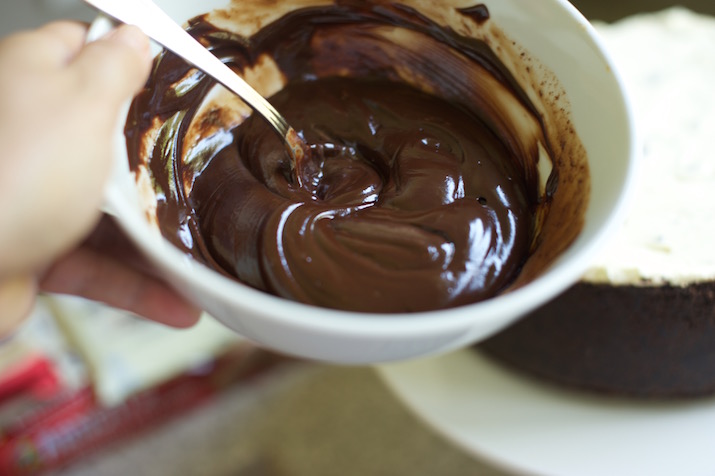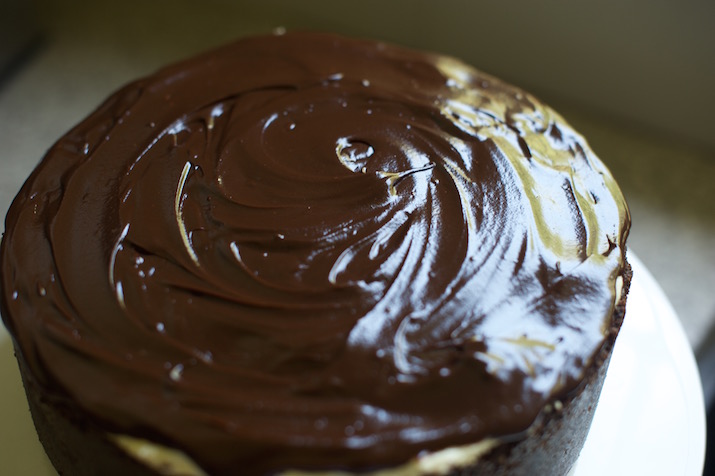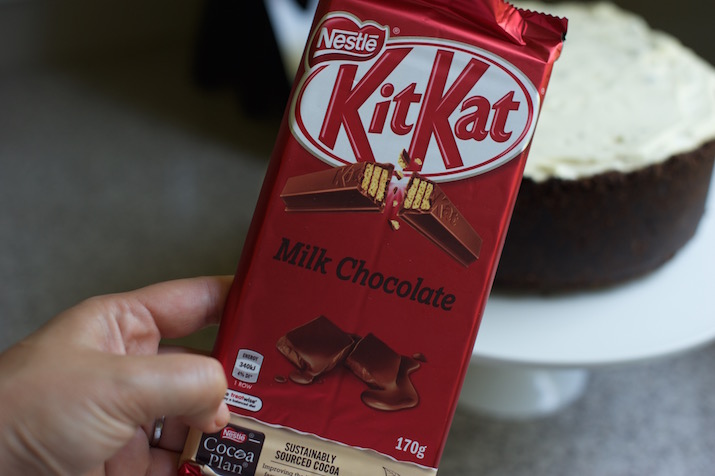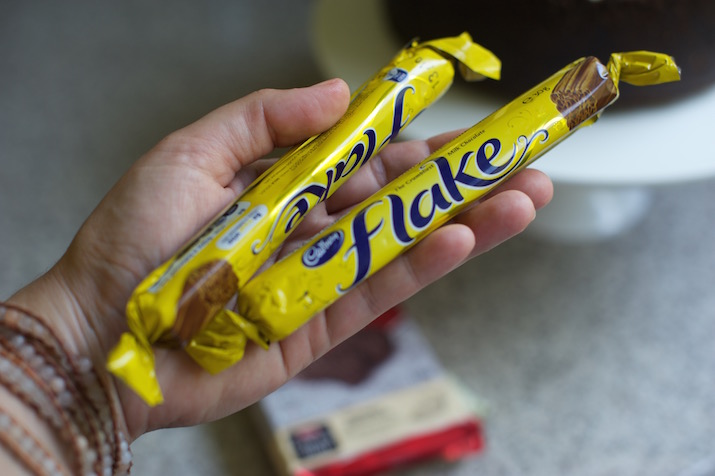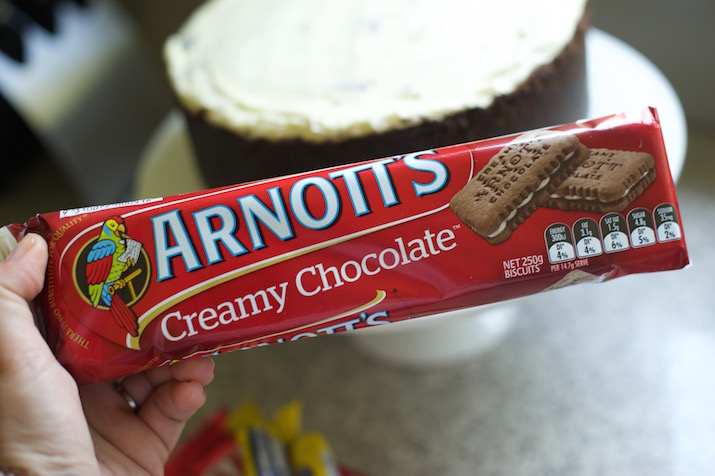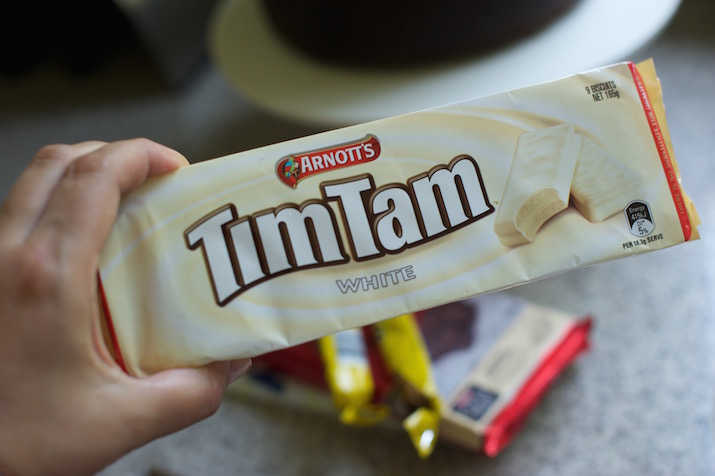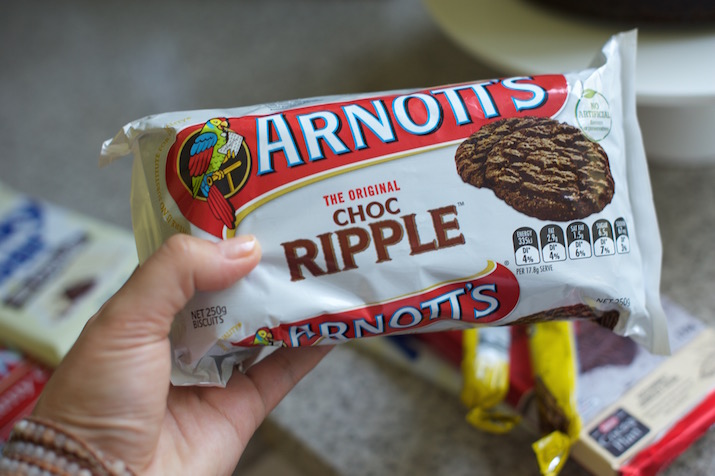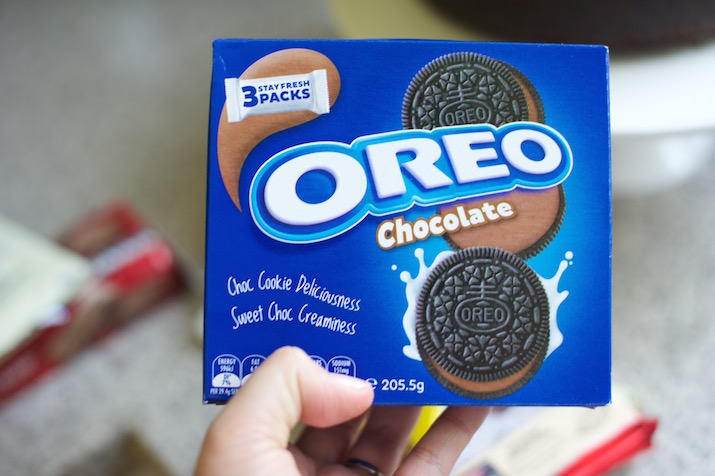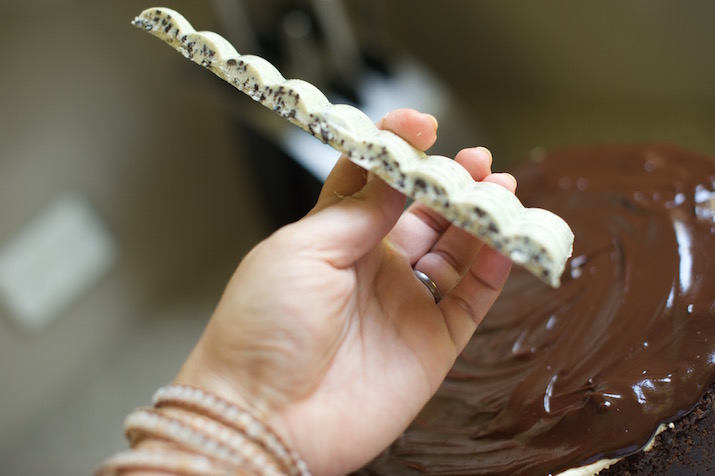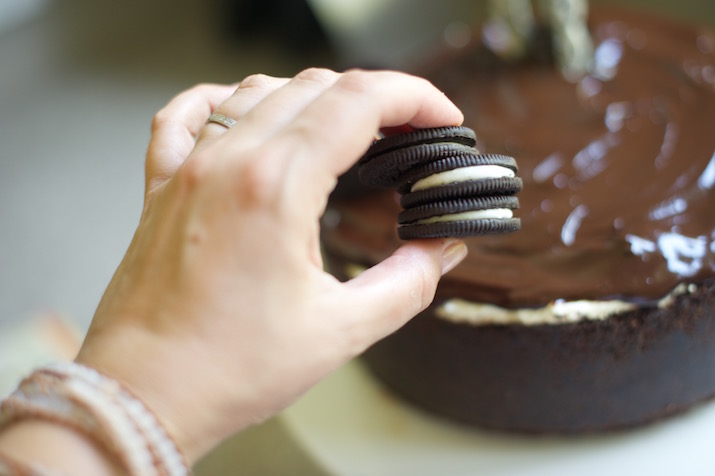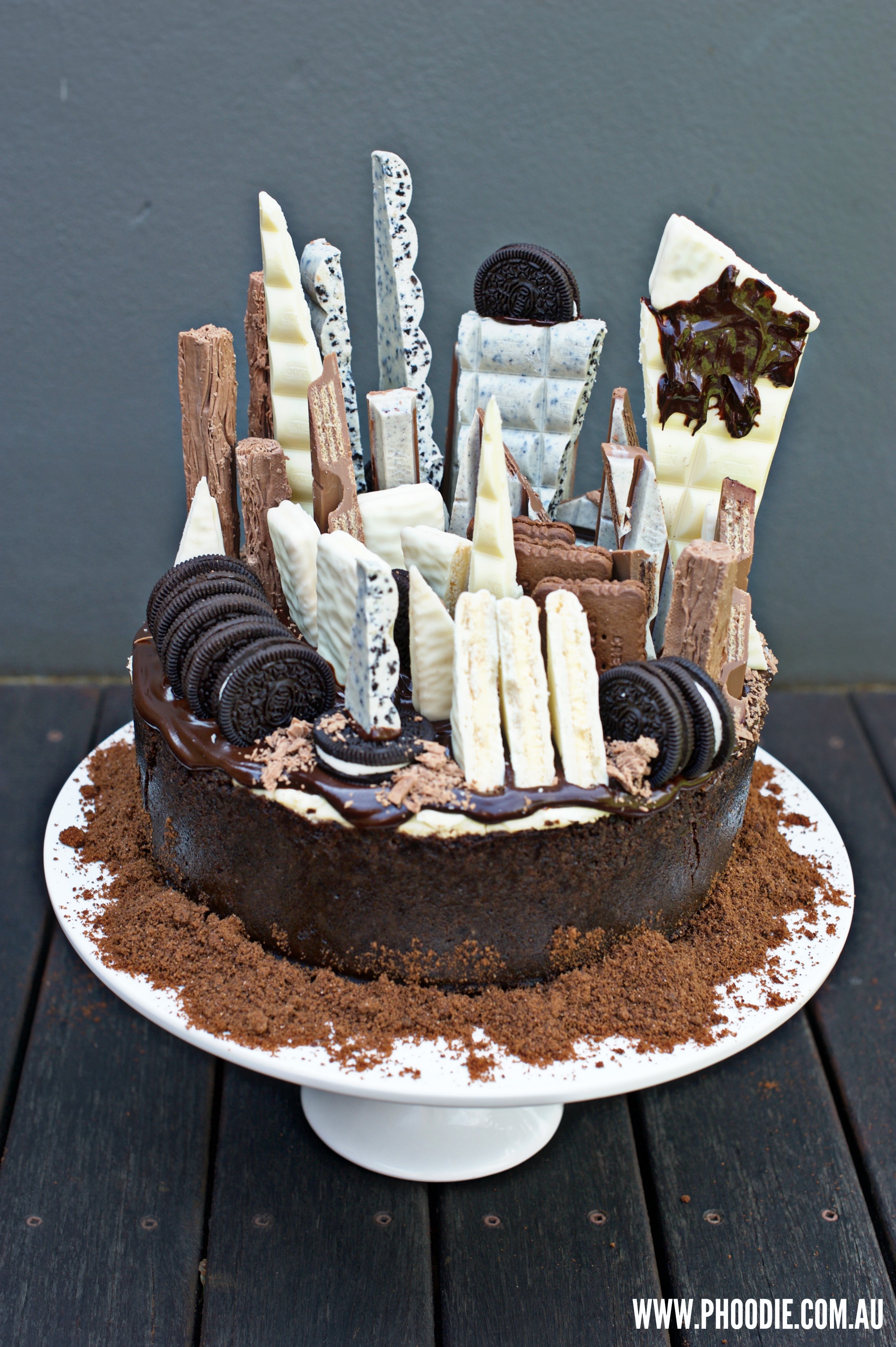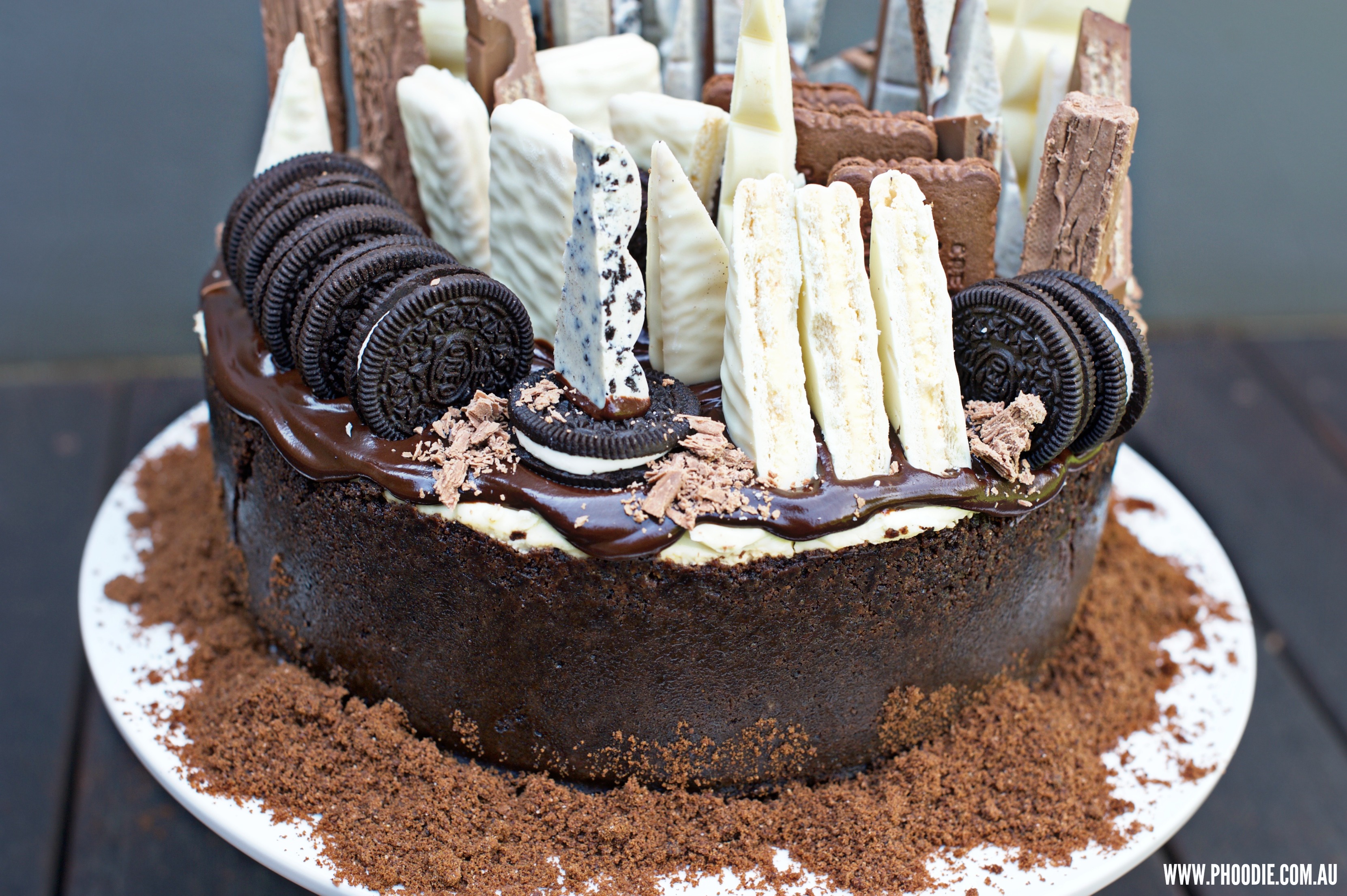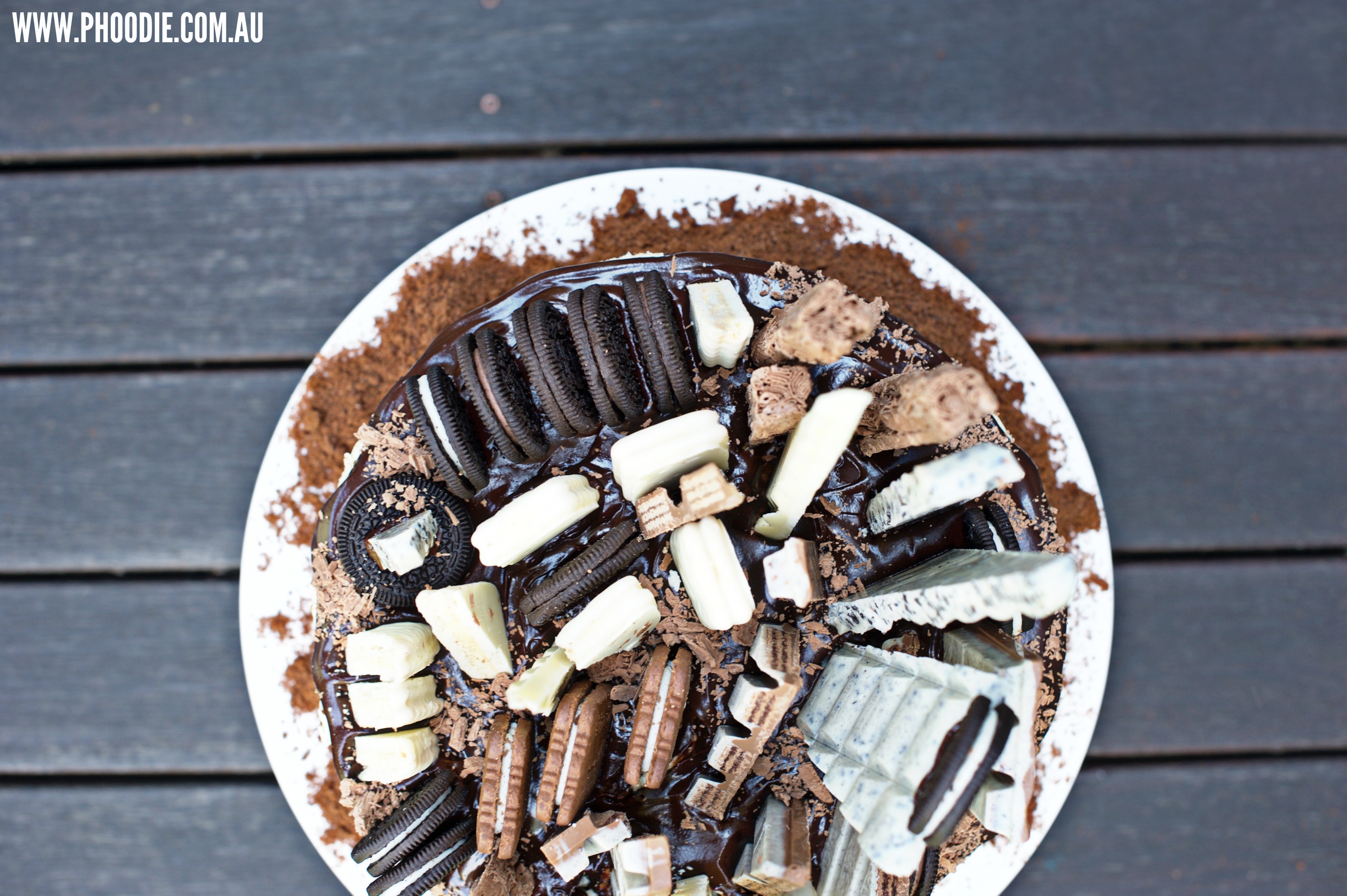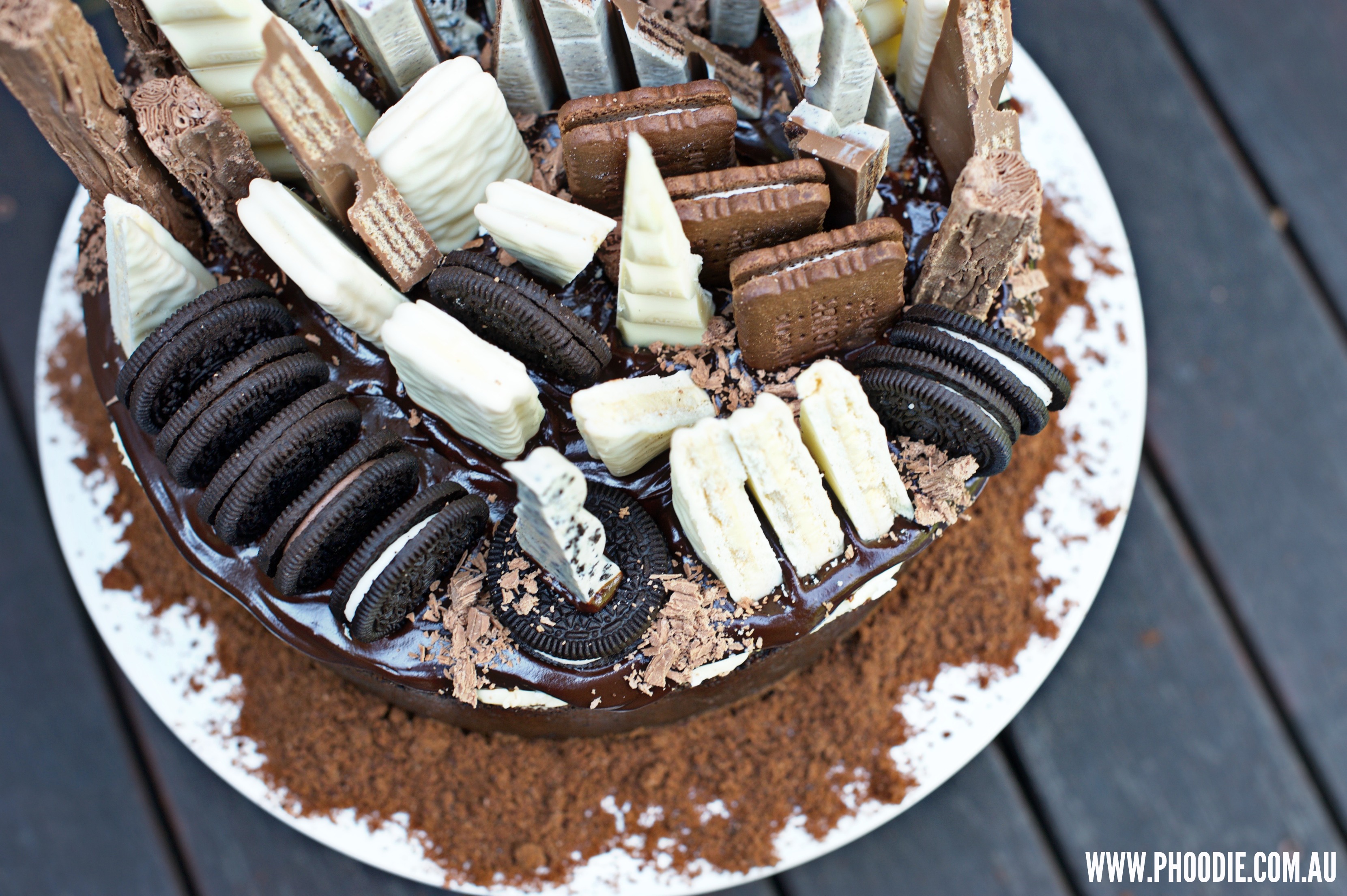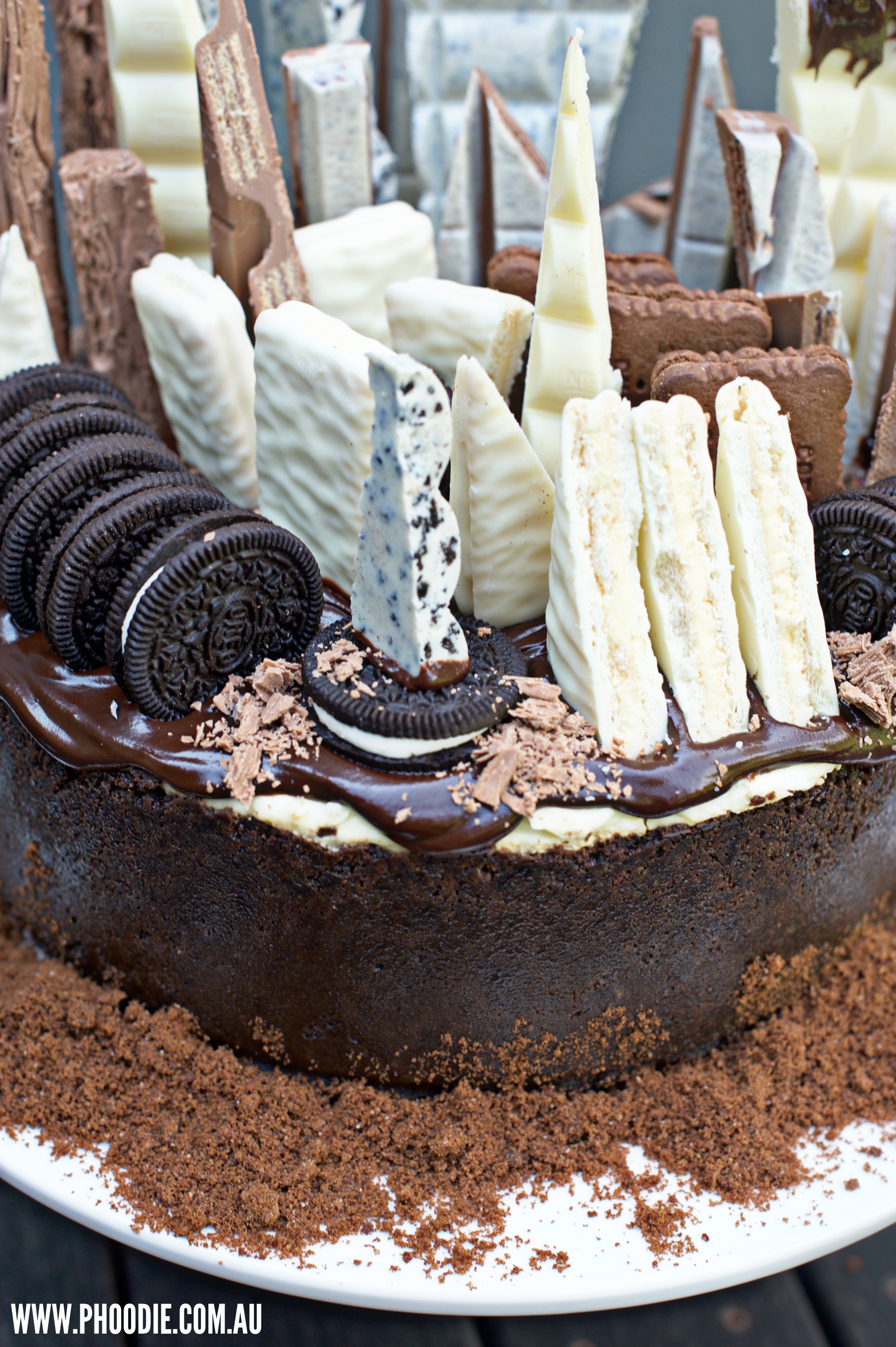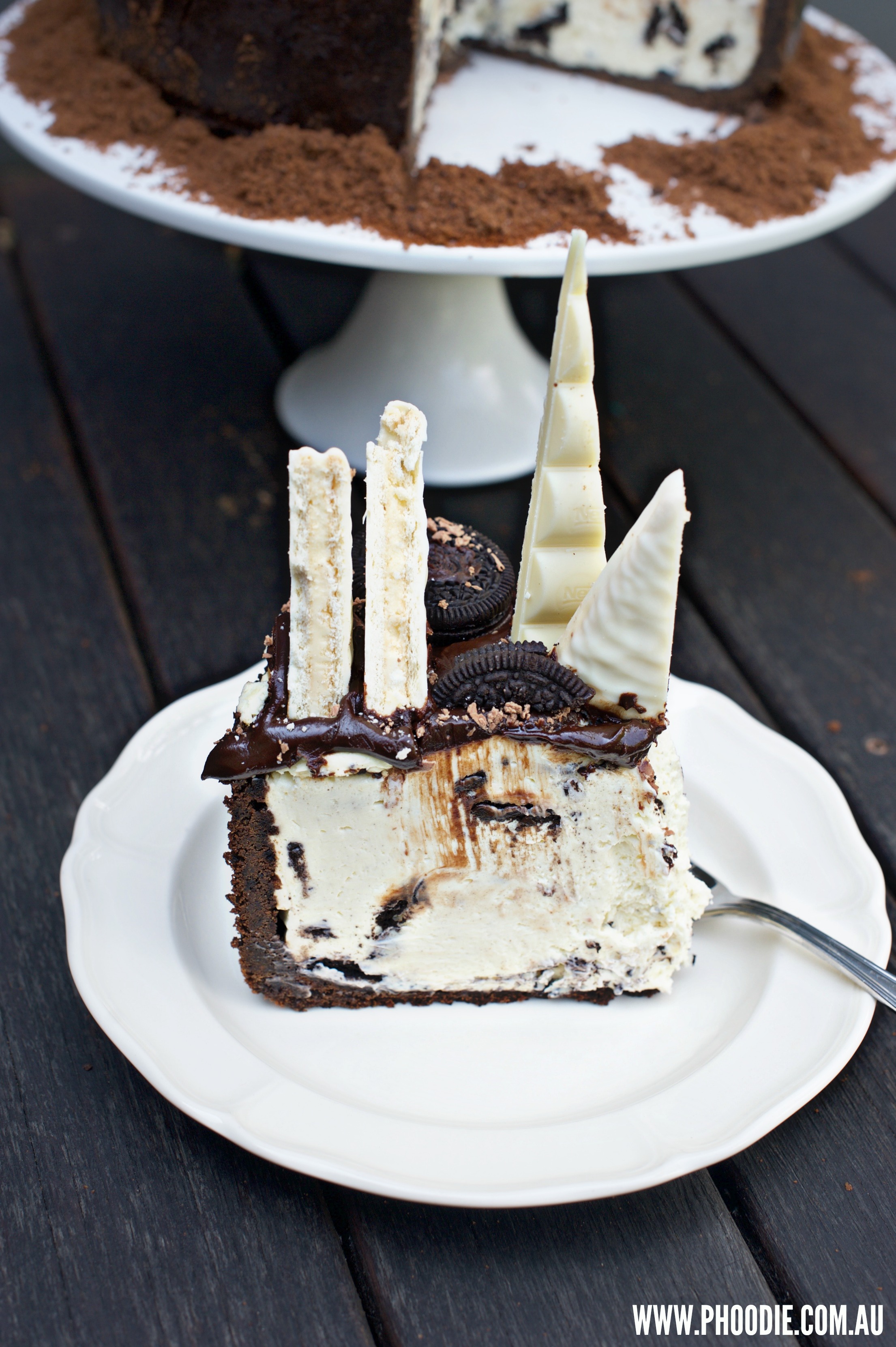 Related posts