PUMPKIN PIE (KOLOKITHOPITA) – PHOODIE'S GREEK KITCHEN: RECIPE 3 1
August 23, 2016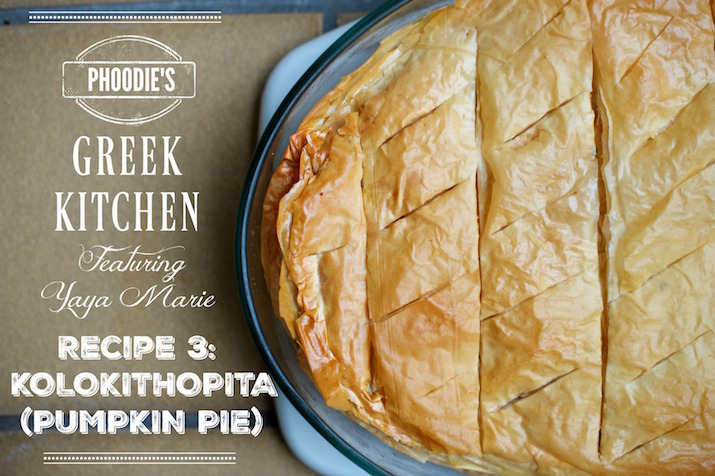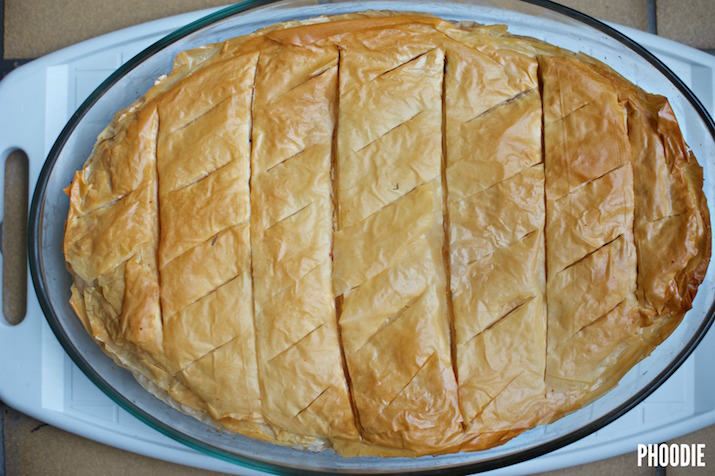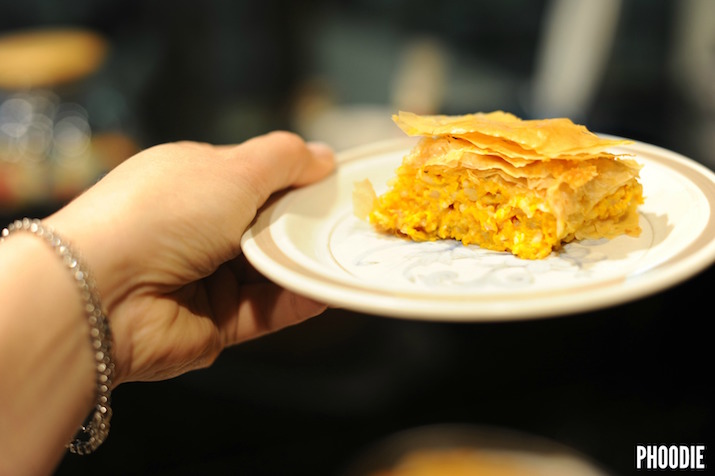 I have nothing to say except….
Get this is your mouth.
ASAP.
Ok, I should probably elaborate. I honestly wasn't going to, because all you really need to know is that you HAVE to make and eat this, but just because I feel like it, I'll write a little more.
Yaya Marie has been making Kolokithopita (Savoury Pumpkin Cheese Pie) since forever, and all I need to do is get a whiff of this floating out of her house and I am 4 years old again. I'm In her arms, sitting on the couch with the floral cushions watching Tony whatshisname hosting Sale of the Century. Memories….
Think of this in the same way as you might the more familiar SPANAKOPITA. You can serve it warm or at room temperature, with a drink or with other foods, together with salad as a meal, or as one of the elements of a casual BBQ get together.
So off you go. Grab your ingredients and GET COOKING!
Kali Orexi!
INGREDIENTS
1 large brown onion, grated
1.5 kilos butternut or pumpkin, roughly chopped into 2cm pieces (alternatively, you can grate the pumpkin like Yaya Marie does)
2 heaped tablespoons butter
1/4 cup rice, crushed (Yaya uses a mortal and pestle, but you can either buy the rice crushed or blitz it quickly in a food processor)
25g egg noodles, crushed
4 eggs
200g feta
1 cup tasty cheese, grated
Nutmeg, Salt and Pepper to taste
12 sheets filo pastry
125g butter, melted
METHOD
Preheat the oven to 180 deg cel.
1) In a pan, over low heat, place the grated onion with the butter (and a dash of cold water) and fry slowly until translucent.
2) Add the chopped / grated pumpkin and stir together with the onion. Add about 1/2 cup water and put the lid on to cook the pumpkin, Stir from time to time so that the mixture doesn't stick to the base of the pan.
3) Add the crushed rice and crushed noodles and stir. Place lid back on and stir intermittently.
4) Cook the mixture until the rice and noodles have cooked through and then add salt and pepper to taste.
5) Take cooked mixture off the heat and allow to cool, with lid off, for about 20 minutes.
6) In a small bowl, whisk the eggs – add these slowly, whilst stirring, to the cooled pumpkin mixture. After this, add the crumbled feta and the grated tasty and mix well. Finally add in about 1/4 teaspoon of (freshly grated) nutmeg
7) Using a pastry brush, generously coat the base and sides of a large baking dish. As per the images below, layer, piece by piece, 6 of your filo sheets to cover the base and sides of the dish, make sure to GENEROUSLY slather butter in between each layer.
8) Once this is done, pour in the pumpkin mixture and spread evenly on top of the pastry base.
9) Fold over the overhanging filo pastry from the base (as per pictures) and then adding butter in between each layer, top the pie with the remaining filo.
10) Use a sharp chef's knife to cut 'guideline' diamond shaped pieces in the pie. This will help you to cut it properly when serving it later.
11) Place pie in preheated 180 deg cel oven and cook for approx 45 mins or until the top is puffy and golden brown.
12) Serve warm or at room temperature either as a snack, a meal (with salad) or as part of your buffet lunch or dinner,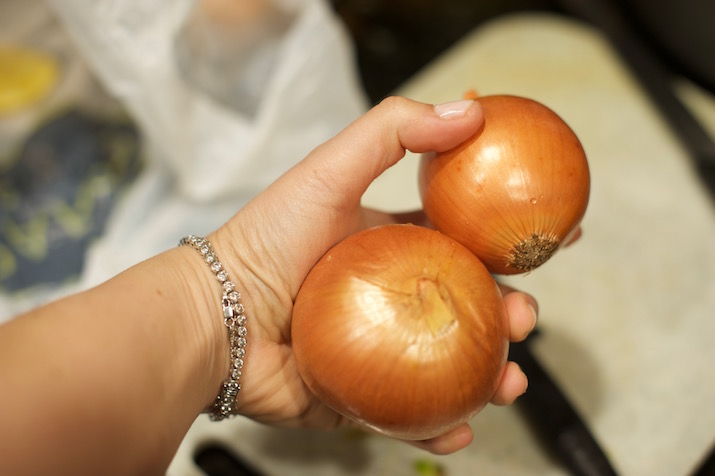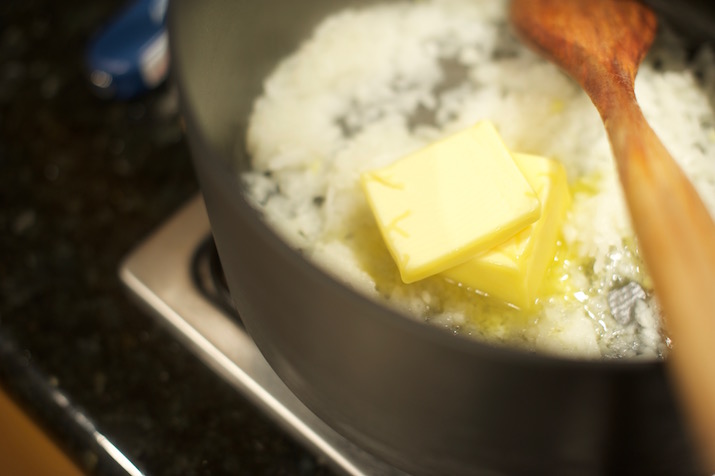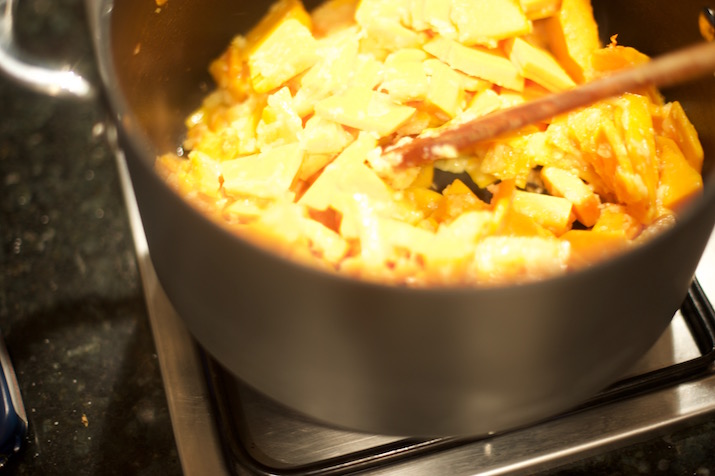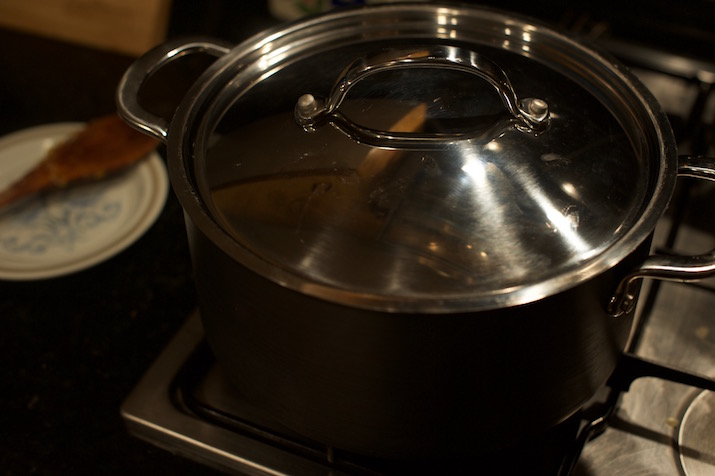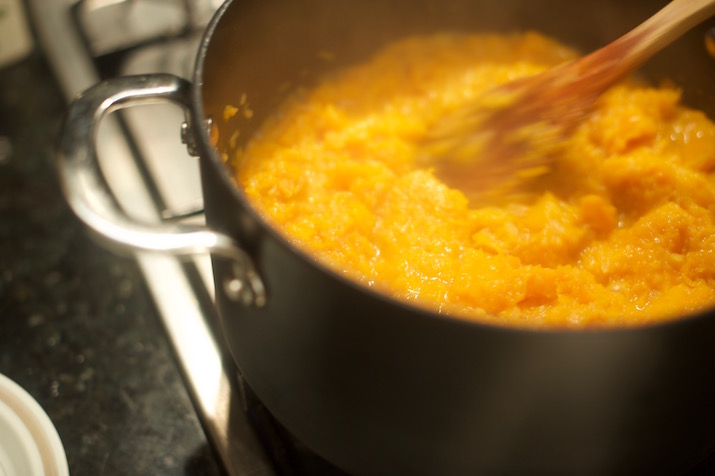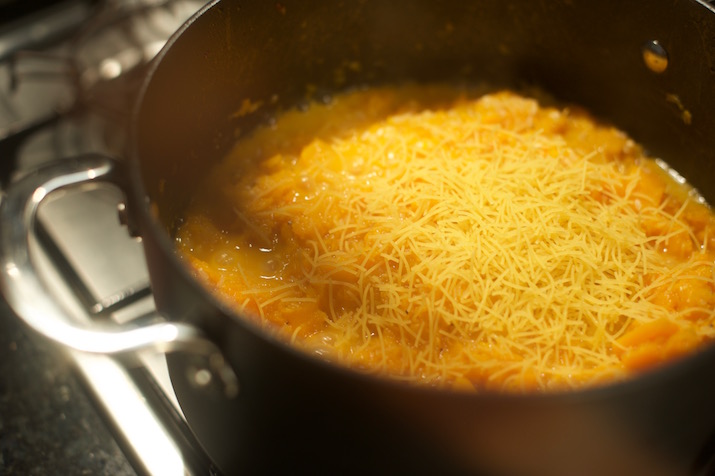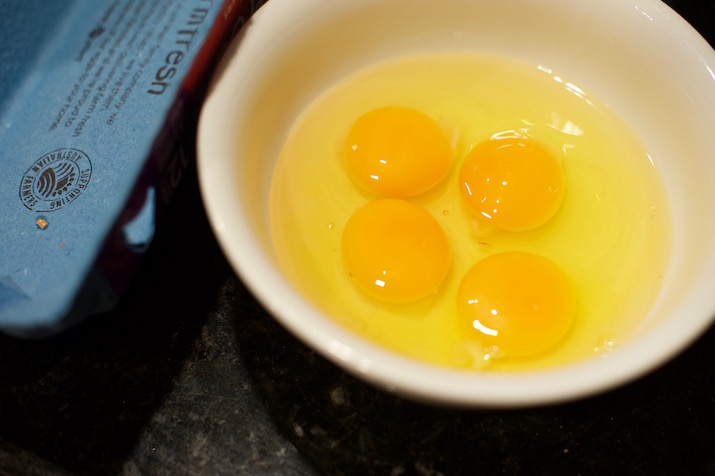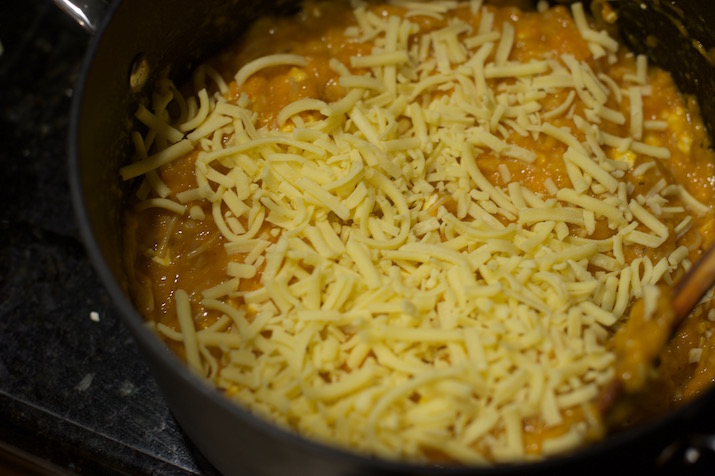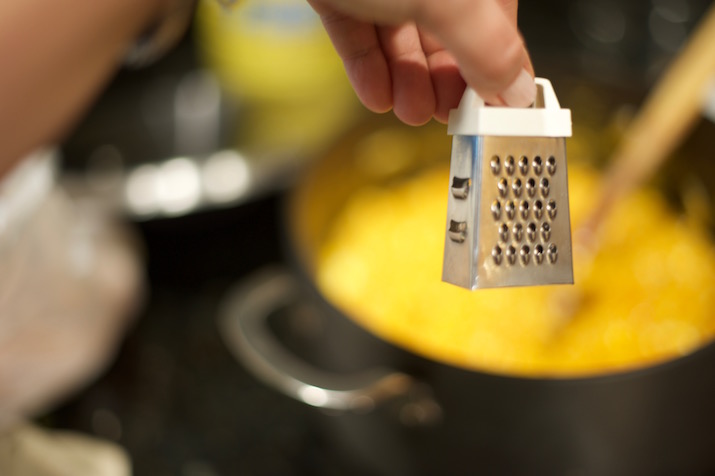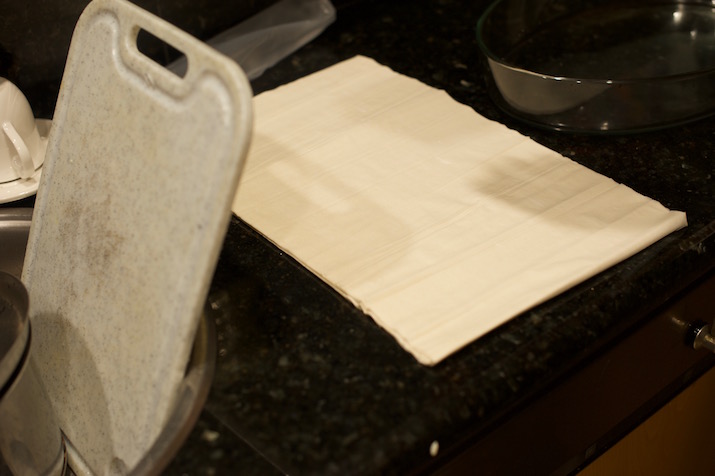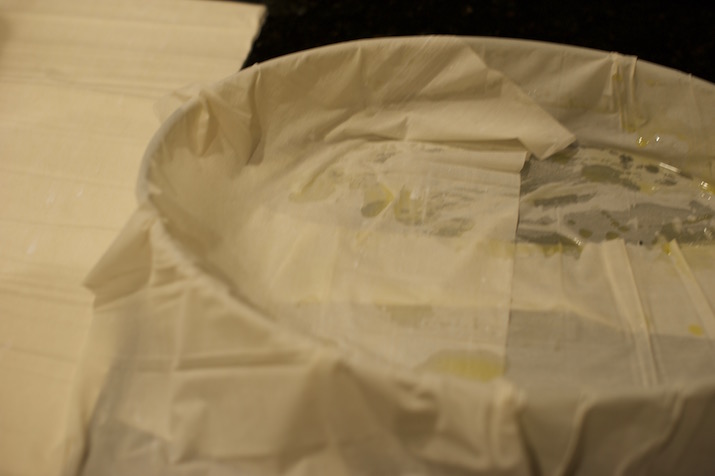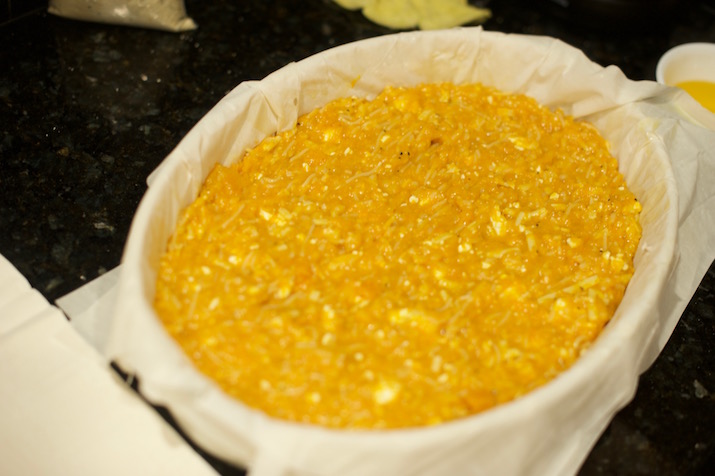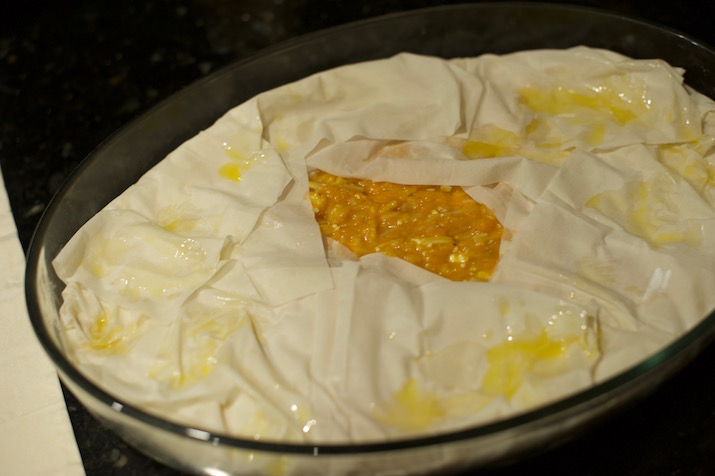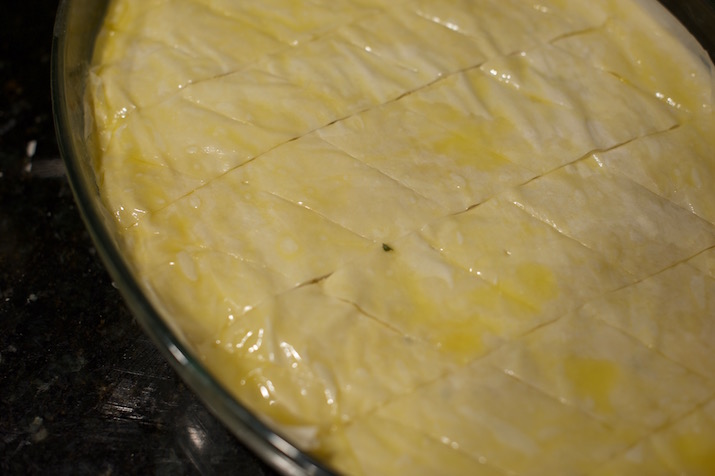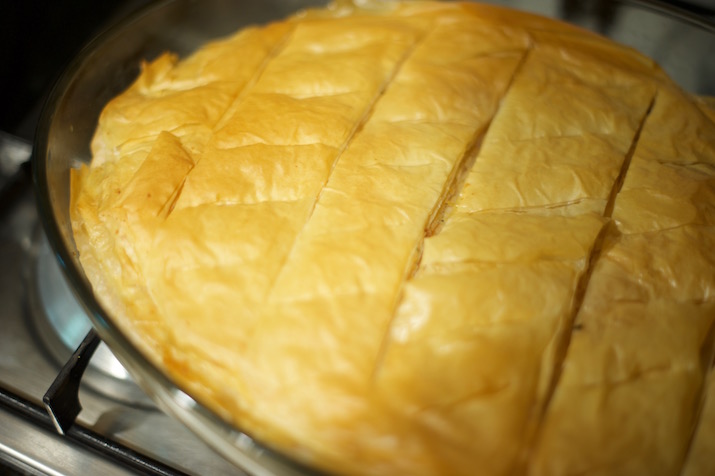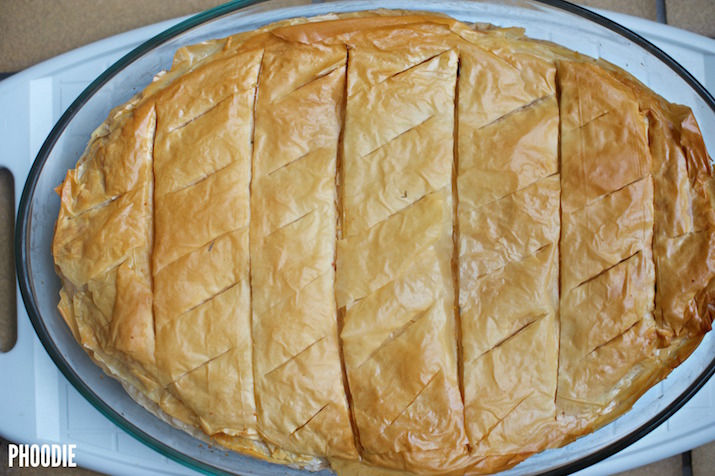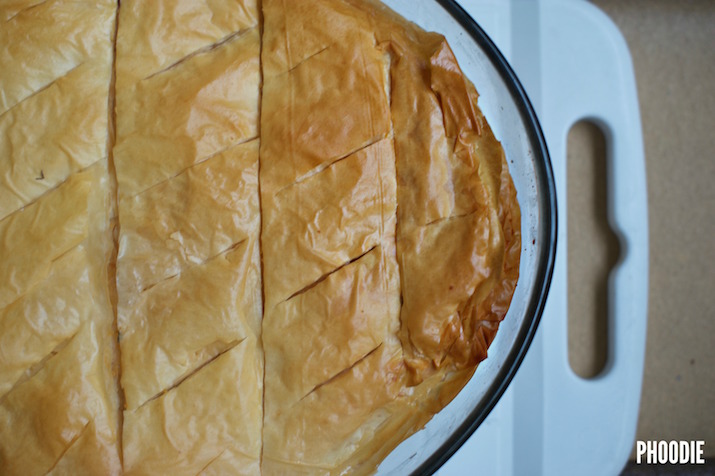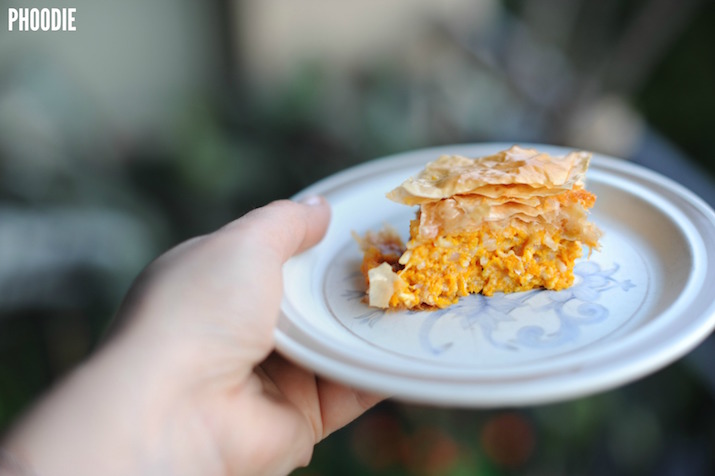 Related posts