FRIED CHEESE WITH OREGANO, LEMON + HONEY; PHOODIE'S GREEK KITCHEN – RECIPE 6 0
October 19, 2016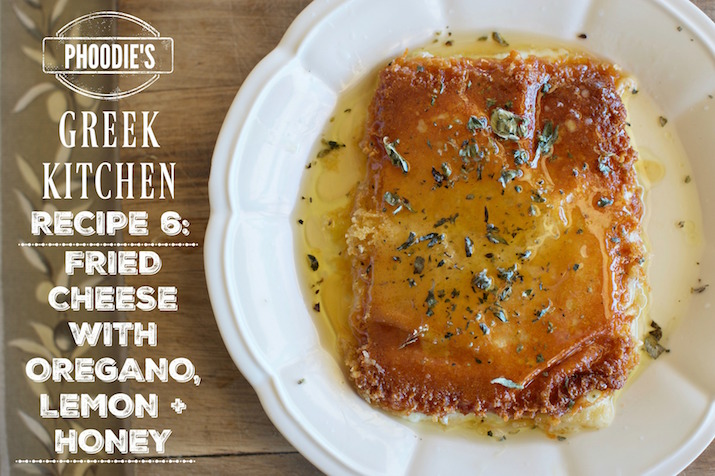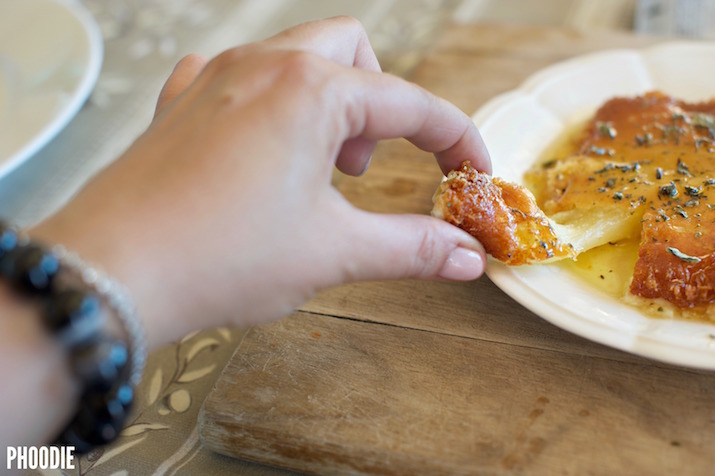 My friend Elizabeth hates cheese.
Read that line again.
And again, if you didn't process it properly the first or second time.
HOWWWWW????
WHY????????
WHAT?!
I know.
Insane.
Anyway, I certainly don't hate it and I don't know ANYONE, apart from her, that does. Love you Elizabeth!
So for the rest of us cheese-obsessed freaks, this recipe, as simple and easy as it is, will KNOCK. YOUR. SOCKS. OFF.
It's the perfect combination of flavours and textures and takes just minutes to put together.
It works well as a starter to serve your guests with a drink at a dinner or BBQ, or it makes a great entree for EVERY TIME YOU SIT DOWN TO EAT, REALLY!
Any excuse!
KALI OREXI!
INGREDIENTS
180g Kefalograviera (or similar) at least 2.5 cm thick – Note: Kefalograviera is a hard, pale-yellow Greek cheese that works perfectly in this dish. It should be available at all large supermarkets and good grocers. Alternatively you can use Halloumi, or another hard, yellow cheese of your choice.
3 tablespoons fine semolina
olive oil for frying
1 teaspoon dried oregano
2 tablespoons honey
juice of 1 lemon
METHOD
1) Dust the cheese with the fine semolina, patting it in to make sure it is fully coated. You might need to run the block of cheese under water, *then* dust it with the semolina to make sure that it sticks.
2) In a small fry pan, add enough oil so that the cheese will sit half way underneath it. Heat the oil for a minute or two by itself, before adding the cheese.
3) Fry each side of the block of cheese for a few minutes, making sure that you use an egg flip or spatula to carefully turn it over. Do not turn it over more than once.
4) Take the cheese out of the oil and place on a paper towel for a couple of minutes, then transfer to a small serving plate.
5) Sprinkle the oregano over the top of the block. Drizzle the honey over the block and finally squeeze the lemon.
6) Serve immediately, either by itself (with a sharp knife so that guests can cut pieces) or with crusty bread.
ENJOY!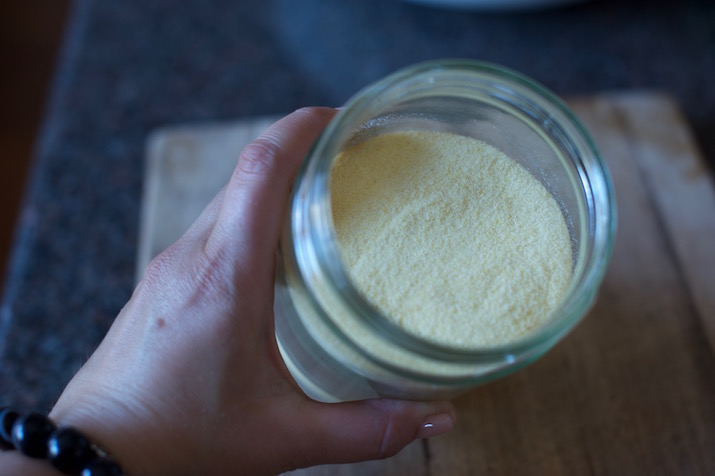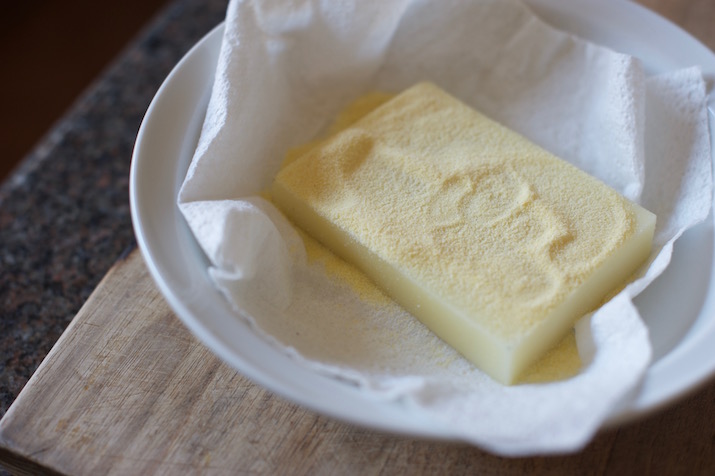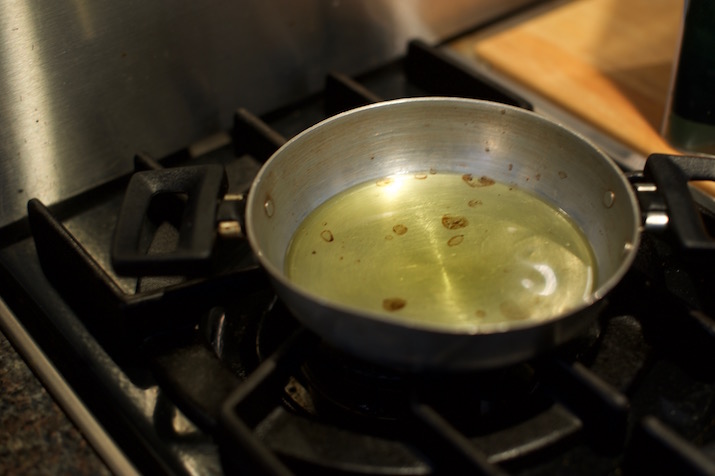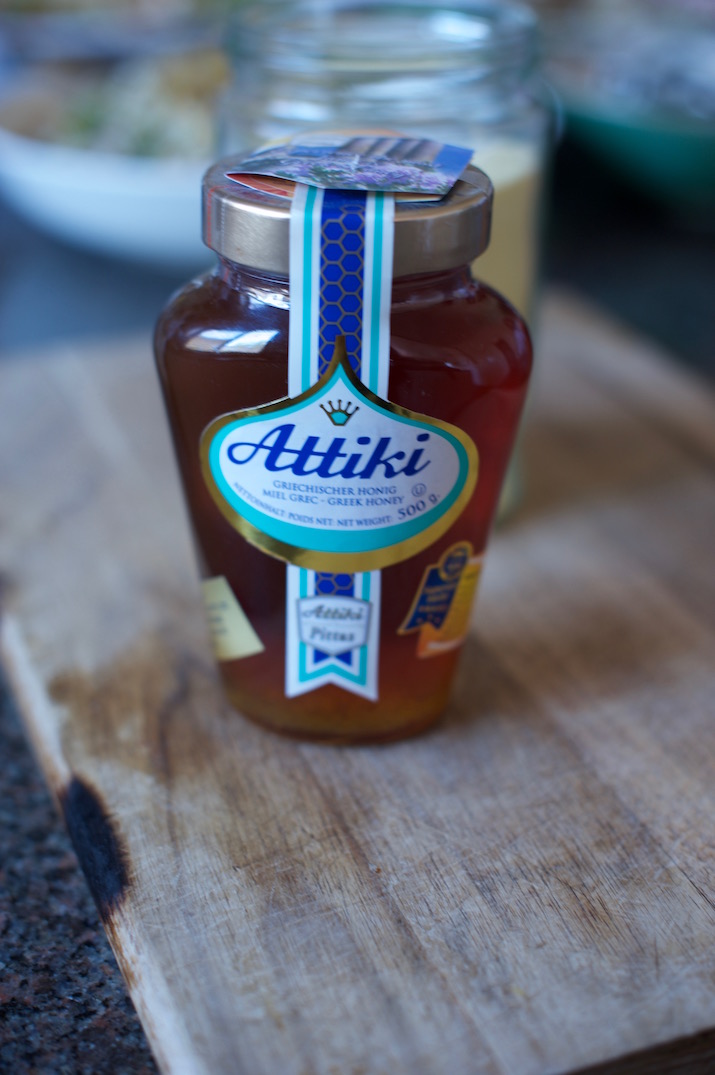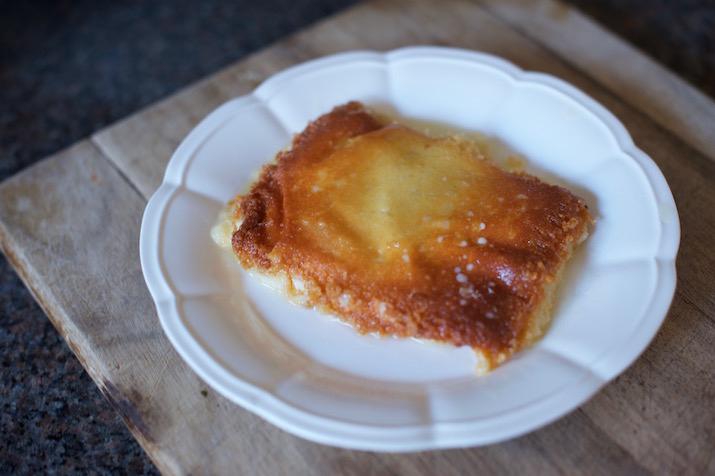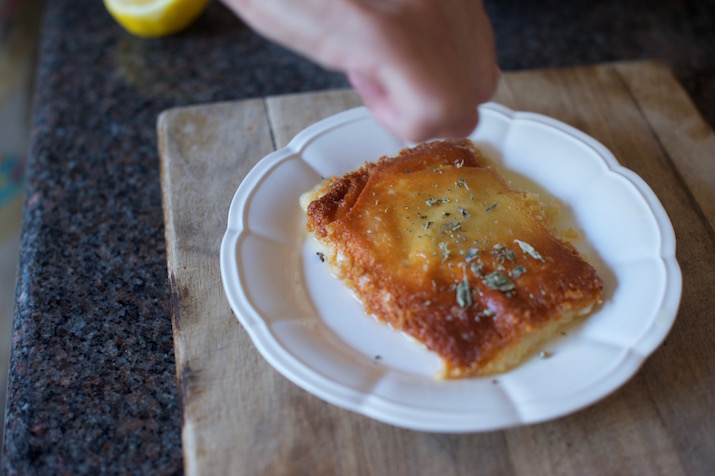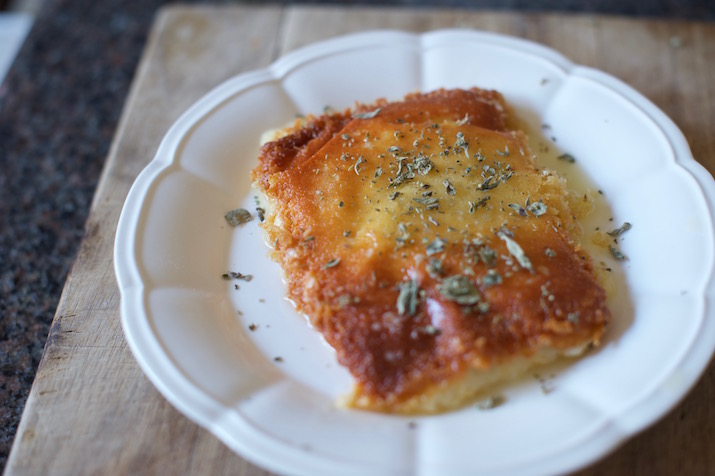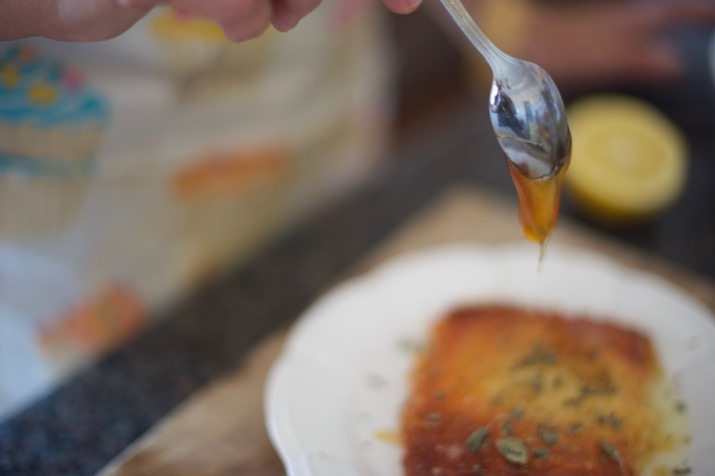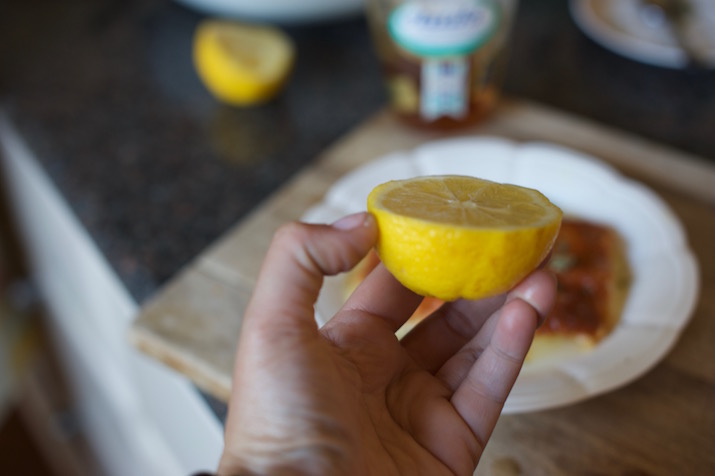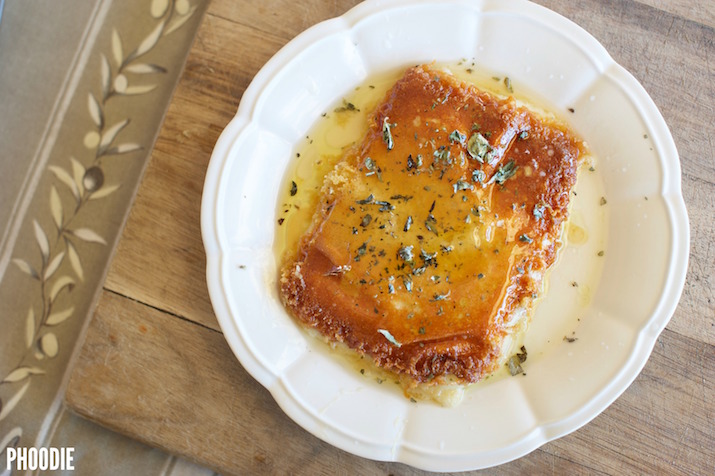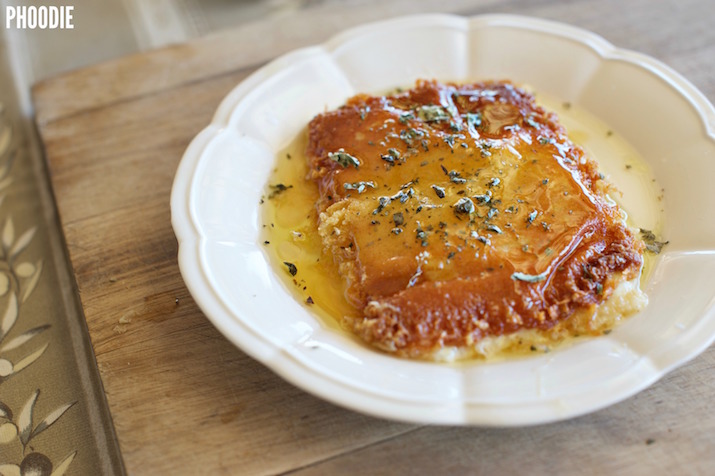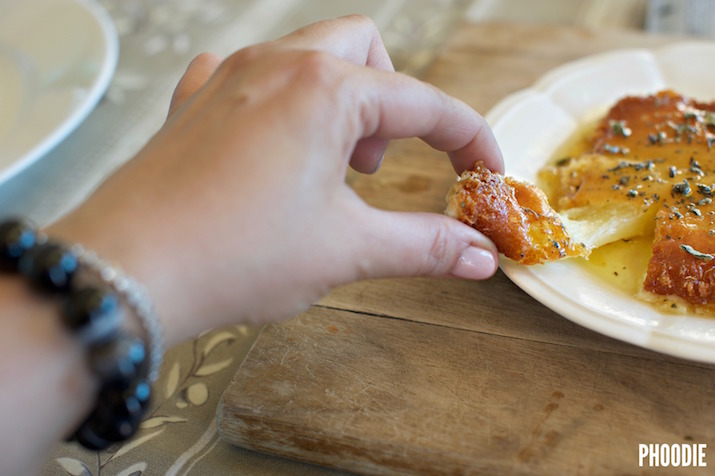 Related posts