PEA TABBOULEH BY PHOODIE 0
December 1, 2016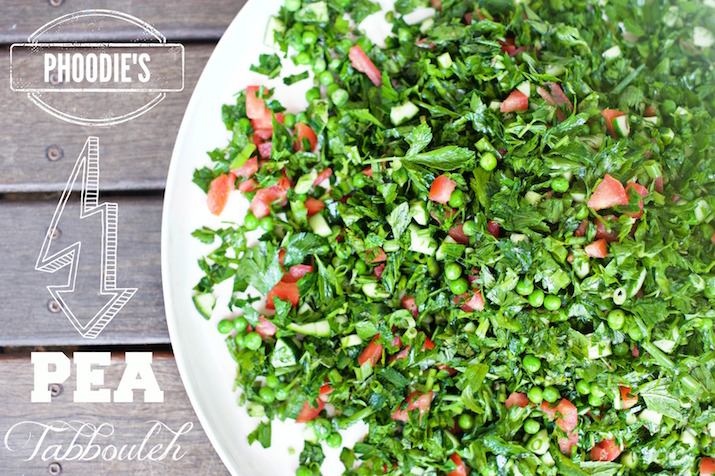 Tabbouleh for President.
BUT
….. if you're wanting to make some without the wheat, TRY MY NEW PEA VERSION!
It's so delicious and quick to make! An all round winner, winner, Lebanese dinner!
Kali Orexi!
INGREDIENTS
Makes a large salad to feed 8 as a side dish
4 bunches parsley, stalks removed, chopped
1 bunch of mint, stalks removed, chopped
3 Lebanese cucumbers, deseeded and finely chopped
5 Roma tomatoes, deseeded and finely chopped
2 cups peas (I use frozen)
1/2 bunch spring onions, chopped finely
Dressing
3/4 cup lemon juice
1/2 cup olive oil
1 tsp salt
1/2 tsp pepper
METHOD
1) Prepare all of the above ingredients i.e chop, deseed, measure out quantities etc
2) Combine all of the ingredients in a large bowl and when mixed well, transfer to a serving platter.
3) To make the dressing, combine all dressing ingredients in a jar.
4) Pour dressing over salad on the serving platter and toss just prior to serving.