BAKED FETA PARCELS WITH THYME-INFUSED HONEY BY KATHY TSAPLES 0
January 20, 2017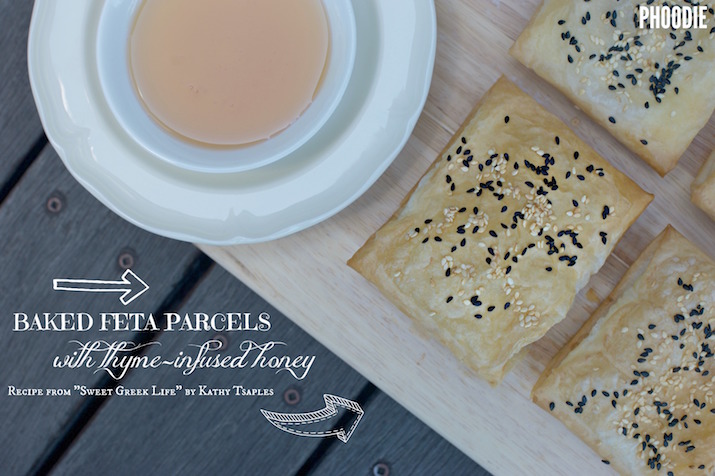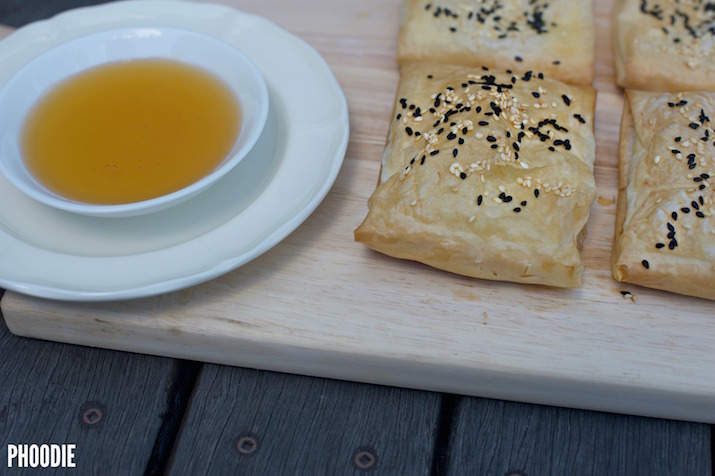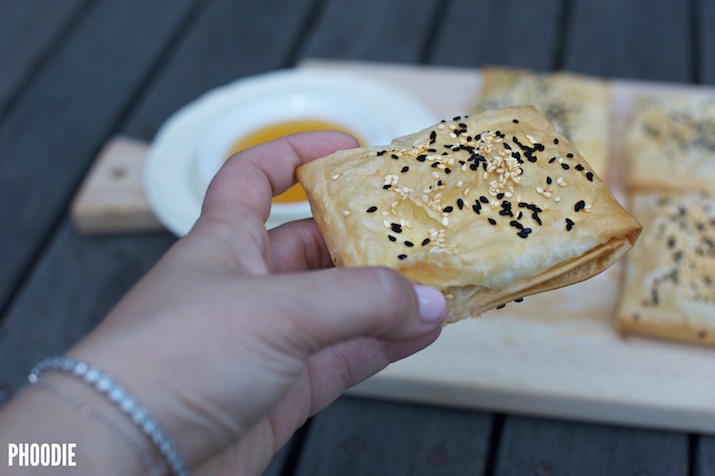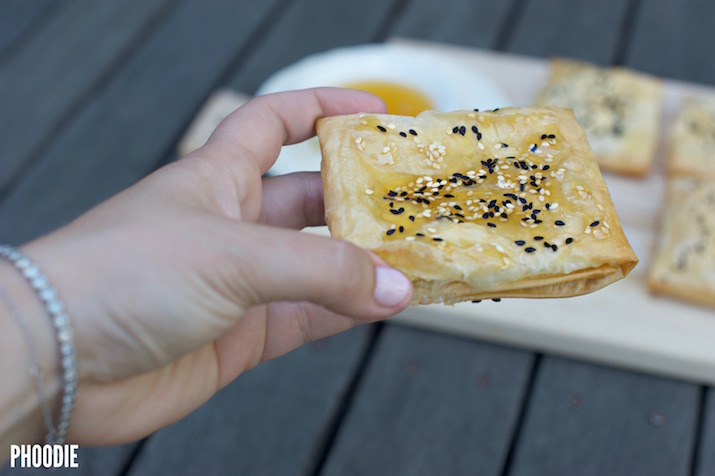 Late last year, I was lucky enough to attend an amazing cooking demonstration by the GORGEOUS Kathy Tsaples at Sydney's iconic 'Big Pink Building', Peter's of Kensington.
Kathy made several recipes for us from her divine new book, 'Sweet Greek life – my shared table', and although they were all incredibly delicious, one really stood out to me and it was her Baked Feta Parels with thyme-infused honey.
The combination of sweet and salty works so well here. And the best news? They're incredibly simple to make so they might become a weekly staple!
Kali Orexi!
INGREDIENTS
3 sheets filo pastry
50g butter, melted
300g feta, cut into 3 thick slices of 100g each (I then cut that piece into 3 skinnier pieces)
1 tbsp sesame seeds
1 tbsp nigella seeds
4-6 tbsp thyme-infused honey
METHOD
1) Preheat the oven to 180 degrees fan-forced
2) In a non-stick fry pan, gently toast the seeds. Allow to cool. (note: if you don't want to toast the seeds, you can also add them untoasted BEFORE the parcels enter the oven.)
3) Lay the filo sheet on the bench and lightly brush with butter. Fold in half and lightly brush again.
4) Place the 3 skinny pieces of feta (as pictured below) on top of the pastry and fold, enclosing the feta completely, like an envelope. Generously brush again. Repeat this process with remaining ingredients.
5) Place on baking paper lined tray and bake 15-20 minutes or until golden.
6) Remove from oven and sprinkle with seeds and drizzle with honey – serve straight away.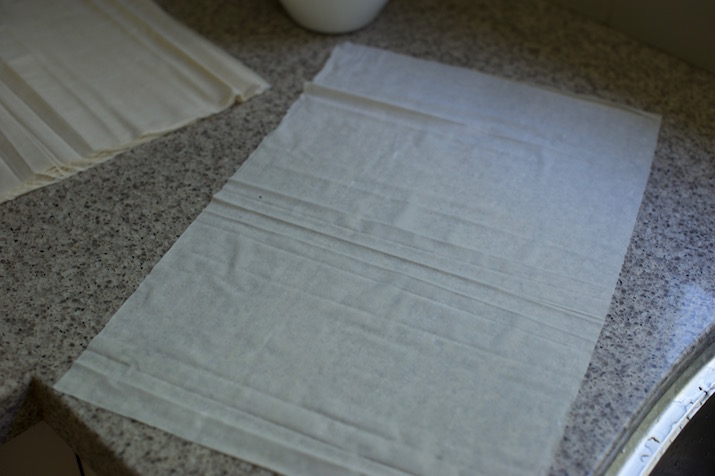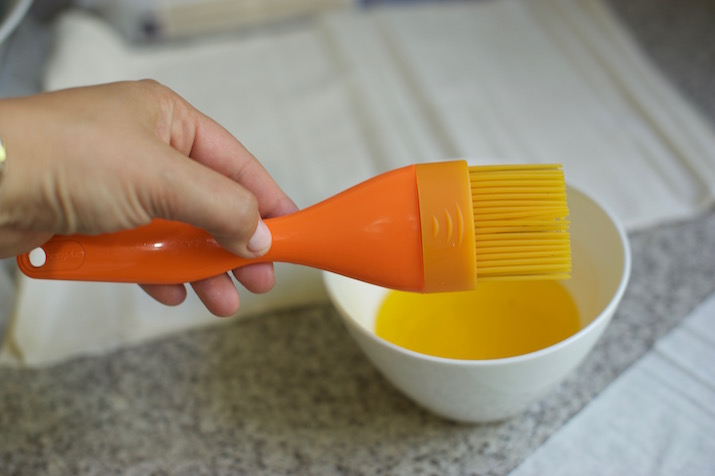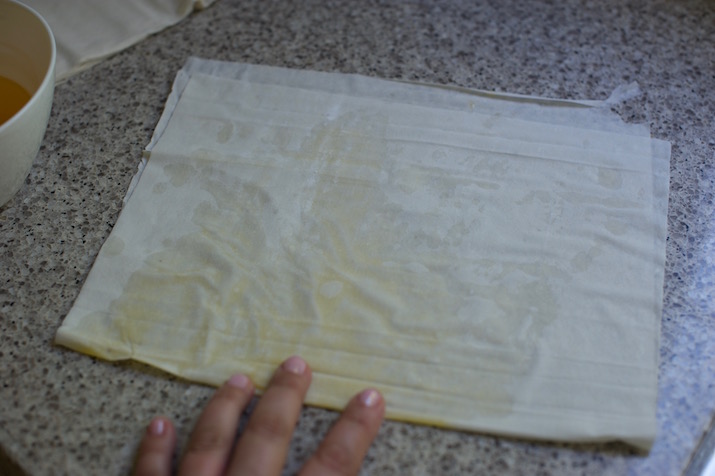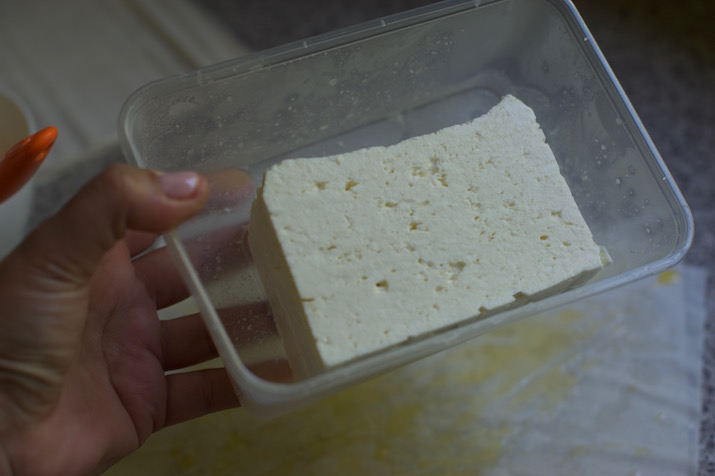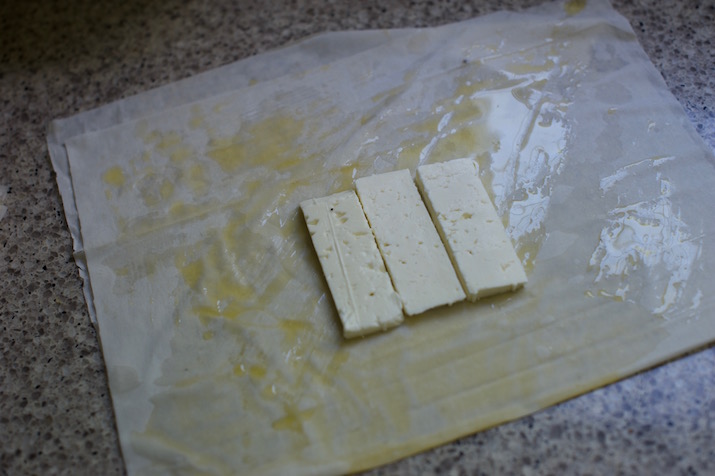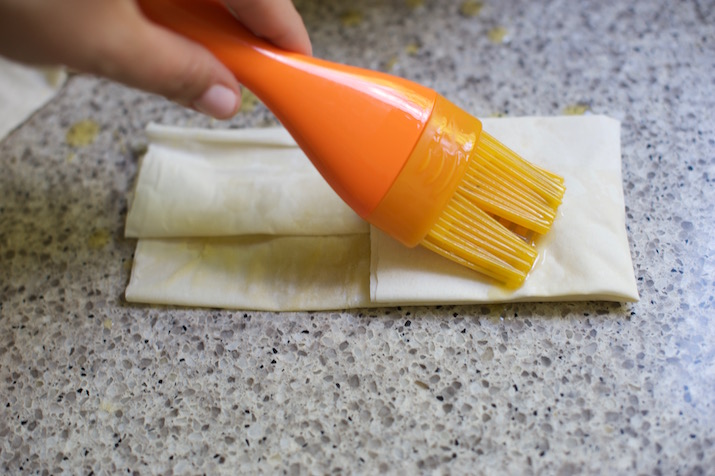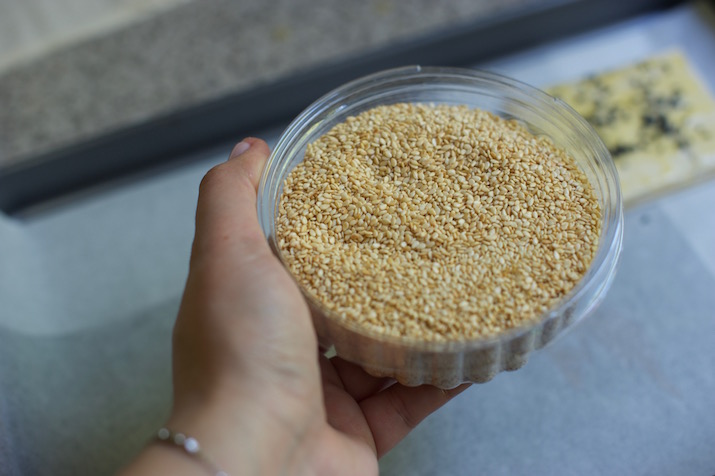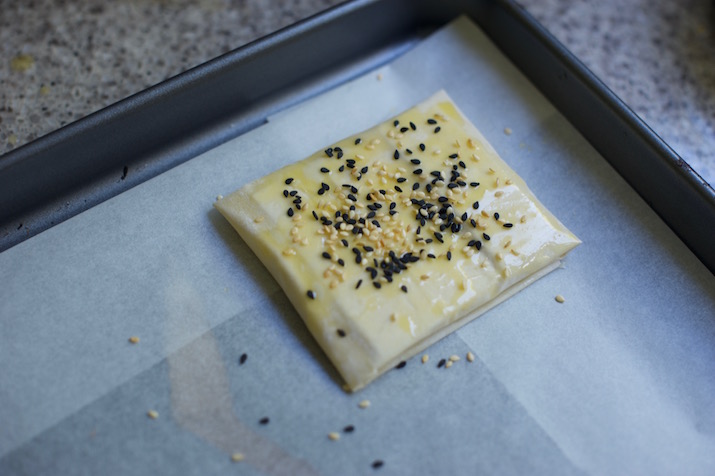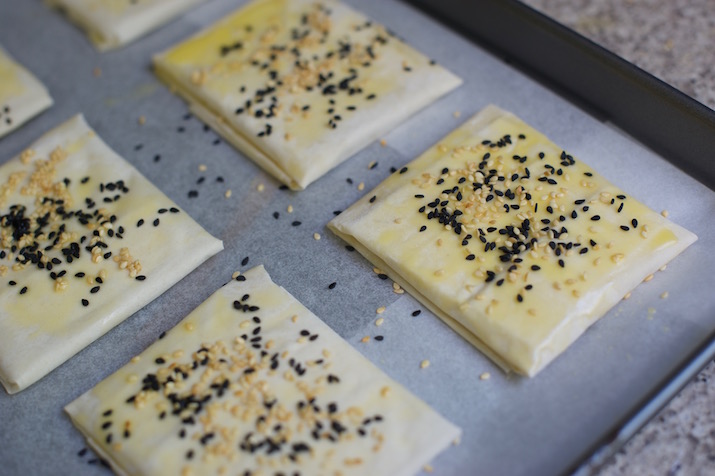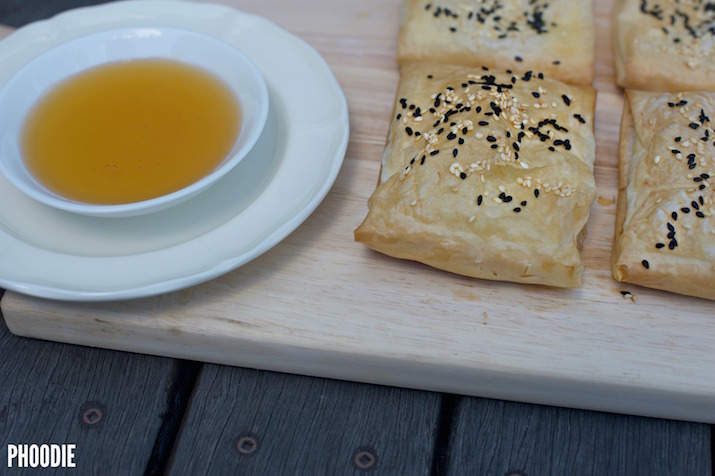 Related posts