ANZAC BISCUITS 0
April 28, 2017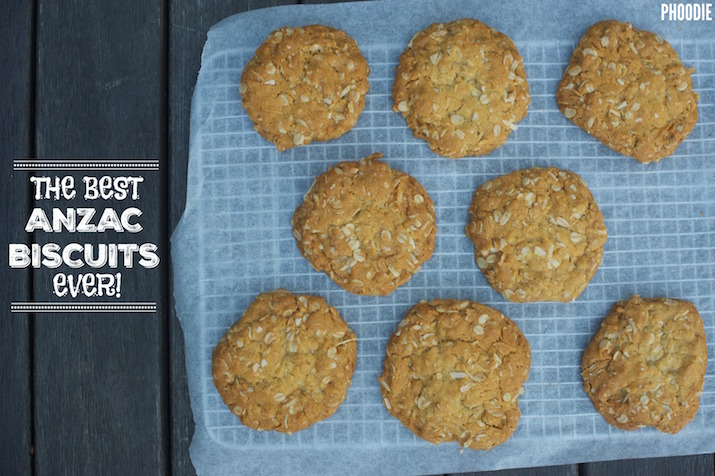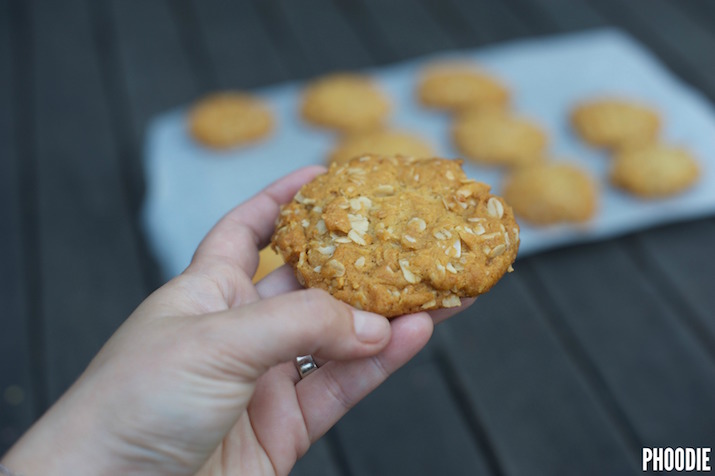 All I am going to say it, forget eating these JUST once a year, on April 25th!
These biscuits, or cookies as y'all Americans call them, ARE SO DAMN TASTY, they are ABSOLUTELY an 'all year round recipe', as far as I am concerned.
Pretty much the easiest biscuit to make EVER.
Chewy and sweet and satisfying, get to it RIGHT NOW!
This recipe comes from KidSpot
Ingredients
2 cups rolled oats
2 cups flour
2 cups coconut
1 1/2 cups sugar
250g butter
4 tbsp golden syrup
1 tsp baking soda
2 tblsp boiling water
Method
Turn oven to 160°C. Lightly grease oven trays.
Place oats, flour, coconut, sugar in big mixing bowl.
Melt butter and golden syrup in saucepan. Take off heat.
Mix baking soda and boiling water in a cup. Add to melted butter mixture in the pan. Quickly add to big mixing bowl. Mix well.
Roll tablespoonfuls of the mixture into balls. Place on trays 5cm apart. Press lightly with fork.
Bake for 20 minutes

Related posts