Baked Figs with Blue Cheese, Prosciutto and Walnuts by PHOODIE 3
May 2, 2017
Sometimes certain flavours combine and WHAMMMMMMMMMMMMM you realise why you were put on this planet.
To eat.
And Enjoy.
One of these such flavour combos presents itself in this simple light lunch or dinner recipe. Figs, Blue Cheese, Prosciutto, and Walnuts is where it's at, ladies and gents.
Don't believe me!?
GET COOKIN'!
Kali Orexi!
Phoodie
Ingredients
8 figs
100-150g any type of blue cheese (I use Castello Creamy Blue) – cut into 8 pieces
16 thin slices prosciutto (I use San Daniele)
1/4 cup walnuts – chopped fine
olive oil spray
balsamic vinegar – optional
rocket – to serve – optional
Method
1) Preheat oven to 180 deg cel.
2) Gently wash figs and pat them dry.
3) Cut a slit vertically on one side of each fig and insert a piece of the blue cheese into the middle.
4) Close the fig back up and wrap around 2 pieces of prosciutto per fig.
5) Place all figs in a baking paper lined tray and spray lightly with olive oil.
6) Bake in oven until tender – about 20 mins or so.
7) Sprinkle each of the figs with chopped walnuts.
Serve on a bed of rocket leaves with olive oil and a splash of balsamic.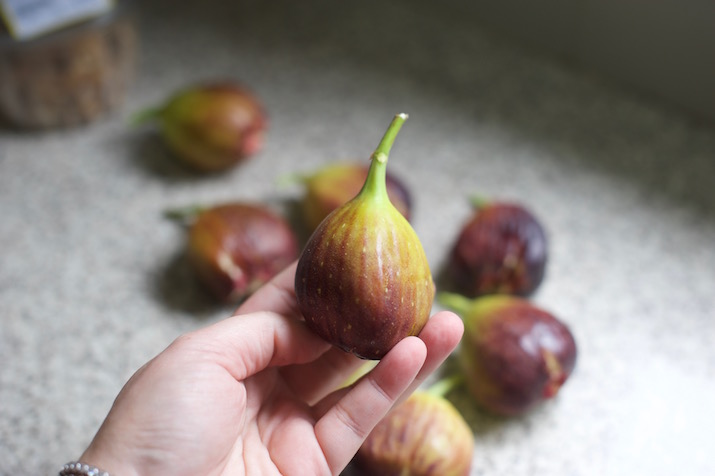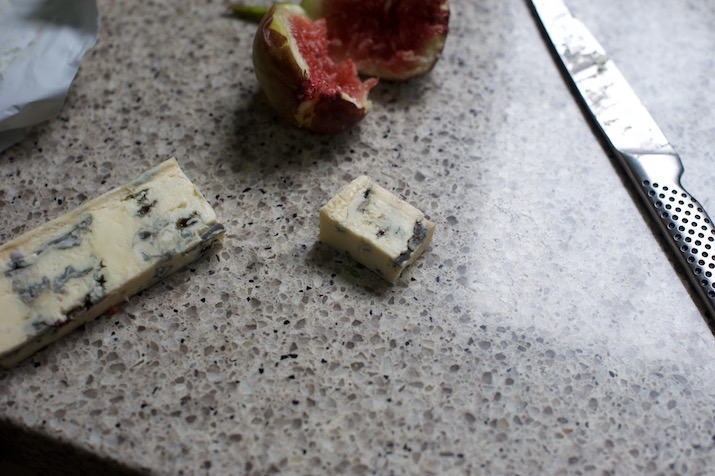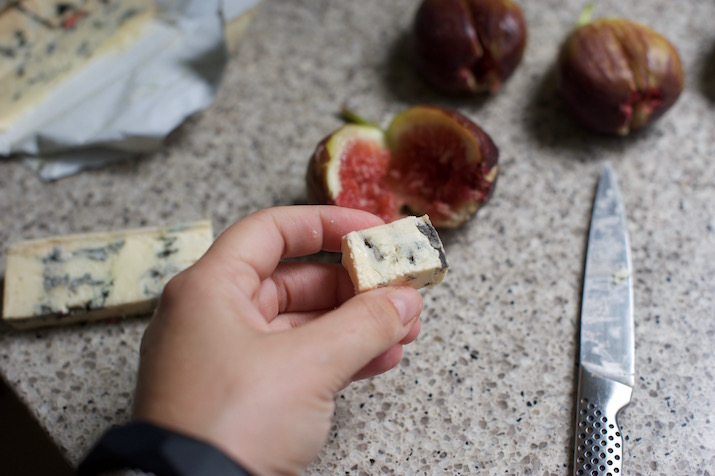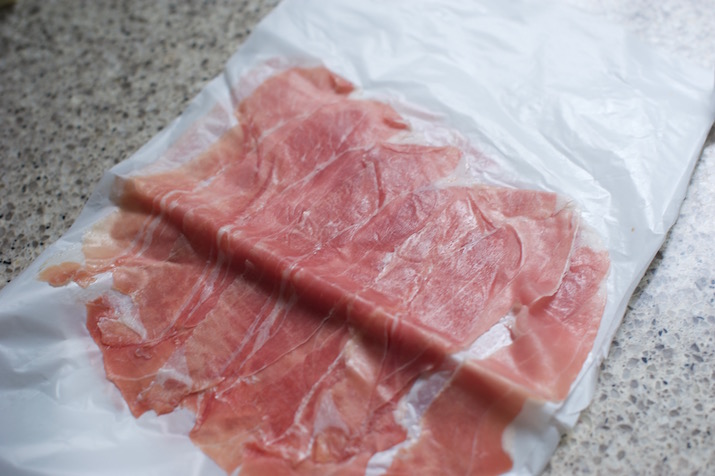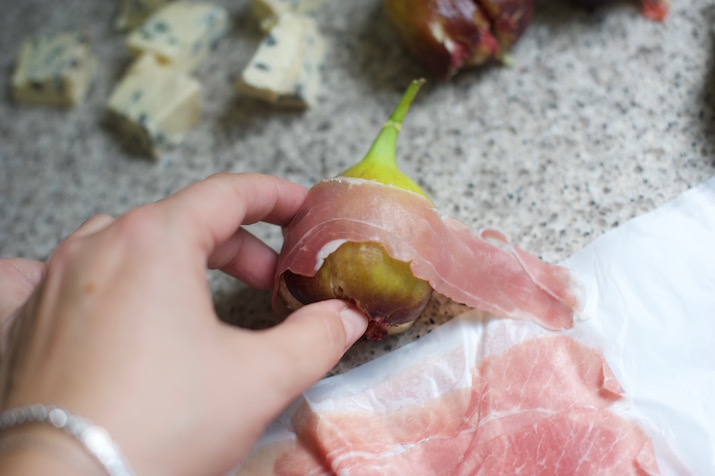 Related posts