PUMPKIN, GOATS CHEESE AND ROASTED HAZELNUT SALAD BY PHOODIE 0
February 21, 2018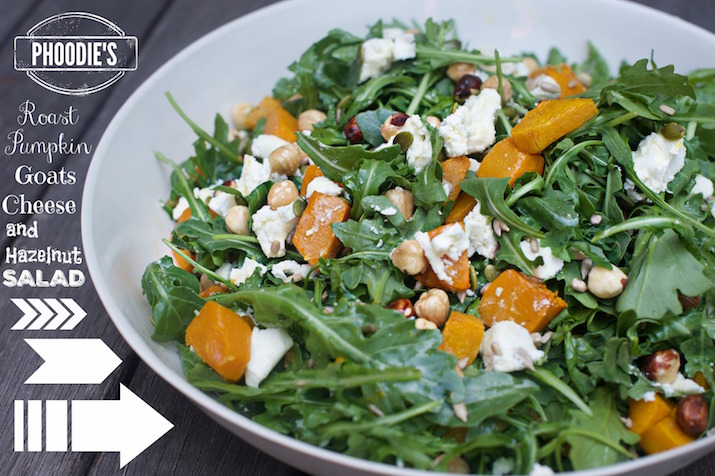 My local gourmet grocer makes this salad and I realllllly love it!
After I noticed myself often buying it for lunch, I stopped and thought "Um… why aren't I making this at home!?" and also "I think PHOODIE readers would love this salad!"
So….
Here ya go!
Kali Orexi
XX Phoodie
INGREDIENTS
(Serves 6 – 8 as a side)
4 large handfuls Rocket – yup, sometimes I measure in handfuls :)
2 cups pumpkin – cubed and roasted with salt, pepper and olive oil
250g Goat's Cheese, crumbled
1/2 cup Sunflower seeds
1/2 cup Pumpkin seeds
1/2 cup Roasted hazelnuts
1/2 cup Currants
Olive oil to dress
METHOD
1) Turn the oven on to 180 deg cel. Line a baking tray with baking paper and place cubes of pumpkin on top. Season the pumpkin with salt, pepper and olive oil and bake for approx 20 mins / until tender with a skewer.
2) Place rocket, hazelnuts, seeds, currants, and goats cheese into a large salad bowl, toss gently.
3) Remove pumpkin from oven, allow to cool, add to salad and toss gently again.
4) Drizzle olive oil lightly over salad just prior to serving.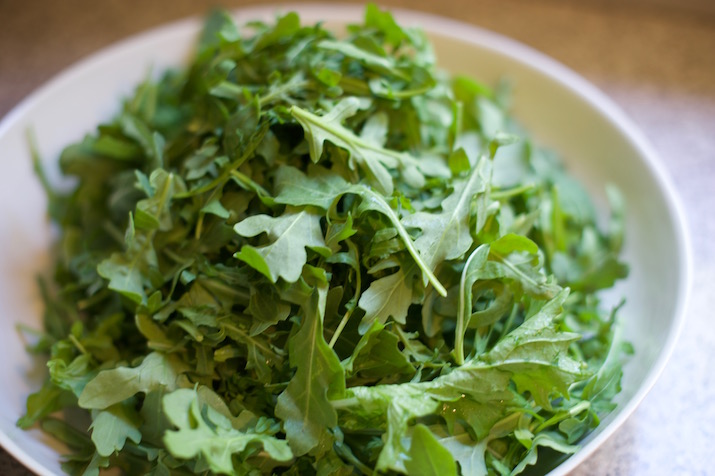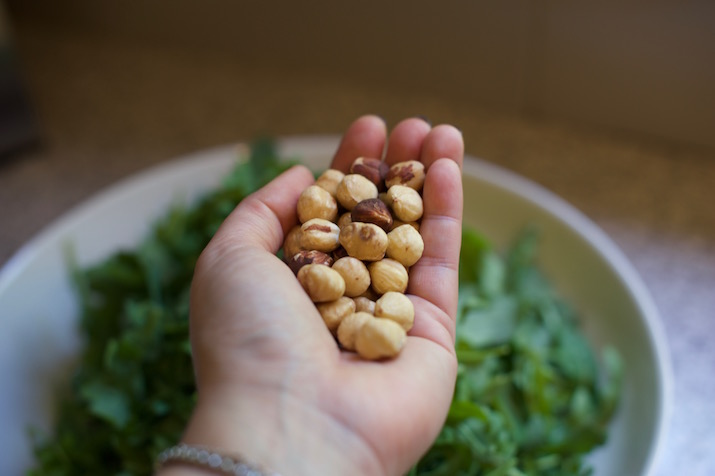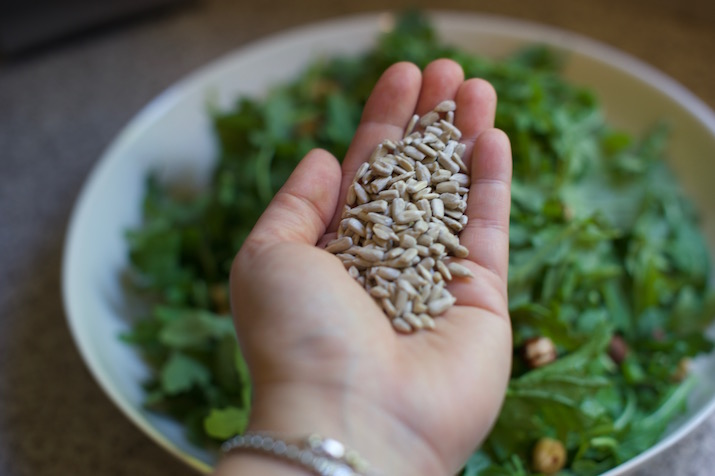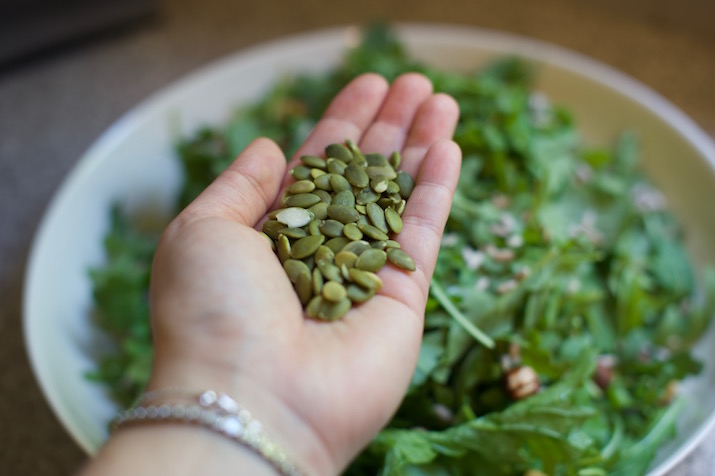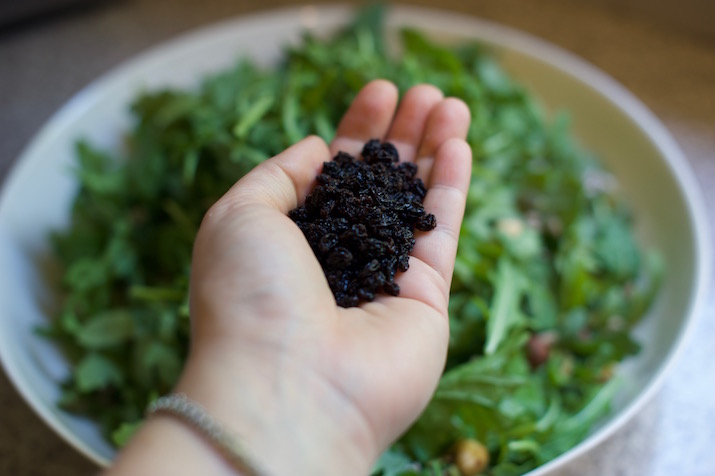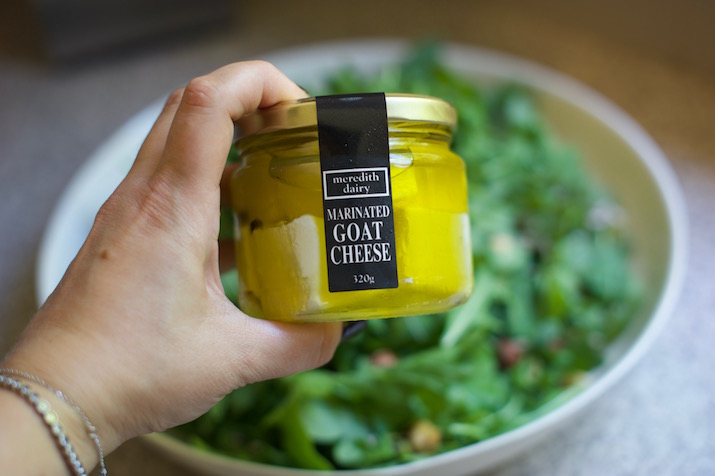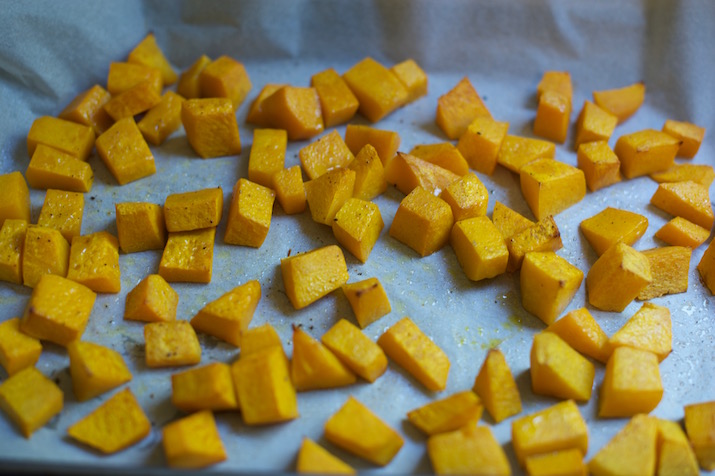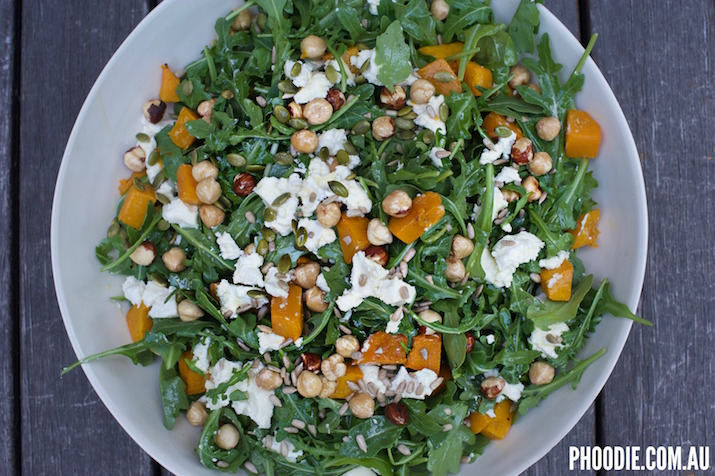 Related posts