Winner! Winner! It's Chicken For Dinner! 1
February 27, 2018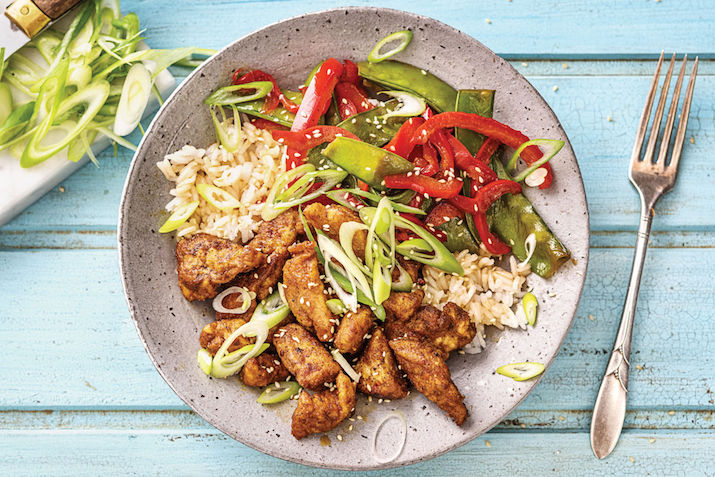 'Chinese Salt and Pepper Chicken' (Image Supplied by www.hellofresh.com.au)
One of my favourite ingredients to cook with for mid-week meals is chicken. Chicken is such a versatile ingredient as there are not only a variety of different cuts to work with but also a large range of techniques that can be used to prepare it. In addition to this, many different countries have signature dishes that use chicken as a hero ingredient. This also allows you to cook it multiple times in a week without your evening meal feeling like 'Groundhog Day!' Let's take a closer look at some of these concepts in more detail.
A SUM OF ALL ITS PARTS
The very first thing that I was taught when I attended the Le Cordon Bleu Cookery school in London was how to break down a chook. Although it should be noted that they didn't call it a 'chook' but rather 'le poulet'…. or was it 'un poulet'… Moving on…
Breaking a chicken down into it's eight parts (two breasts, two thighs, two wings and two drumsticks) is one of the handiest tools you can learn in the kitchen. Not only does it allow you to cook the varying parts of the bird using your technique of choice, but it saves you a tonne of money, as in the longer term it is always cheaper to buy and use the whole chicken as opposed to purchasing all the individual parts.
SPICE UP YOUR LIFE!
Chicken is cooked as a main source of protein in many different countries across the world every single day. By adding different spices, vegetables, stocks, sauces and so on, you could eat it five nights a week without getting bored due to the differences in flavour that can be experienced.
The Greeks make a killer Chicken Souvlaki, In India it's Butter Chicken, Chicken Dim Sum are on offer in China, Japan is well known for it's delicious Teriyaki Chicken, a good old fashioned English Roast Chicken lunch is one of my favourite meals, Aussie's love a classic Chook Pie, and the list goes on!
SO MANY WAYS
Ask ten different people on the street their favourite way to cook chicken and you will most likely get ten different answers. From poaching to steaming, roasting to frying, barbequing to baking, and braising to broiling the list of techniques that can be used is seemingly endless.
So after reading all of that, if you're still stuck for mid week chicken dinner inspiration, or if you're just so confused by all of the choices put before you, and you'd like someone to simplify it, you should try Hello Fresh's deliciously authentic Chinese Salt and Pepper Chicken recipe . Visit the Hello Fresh website and see how it really is as easy as 1, 2, 3!
Until next time, Kali Orexi!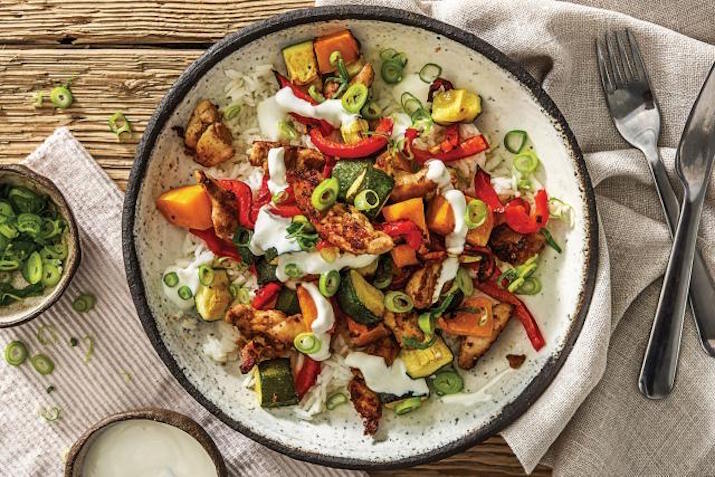 Above: 'Cajun Chicken with Feta and Lentils'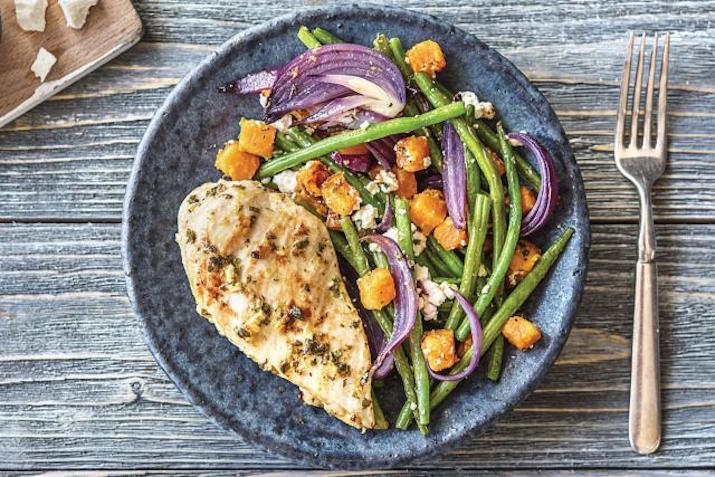 Above: 'Lemon Oregano Chicken'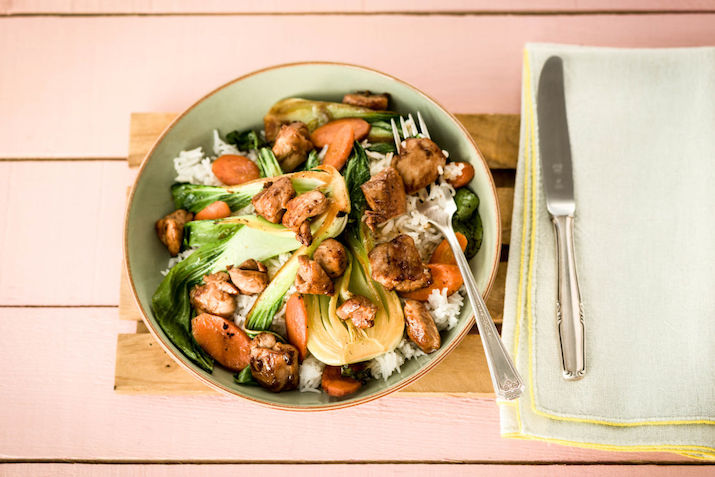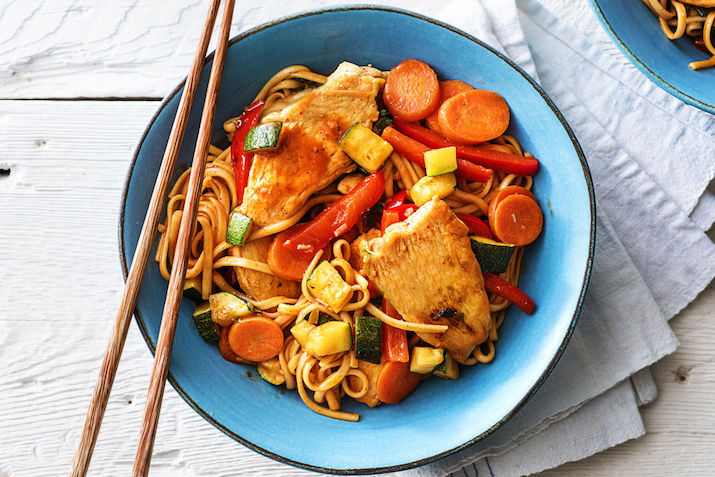 Above: 'Thai Sweet Chilli Chicken'
All images supplied www.hellofresh.com.au