PHOODIE'S 'LADYBEETLE' CAPRESE SALAD BITES 0
July 27, 2015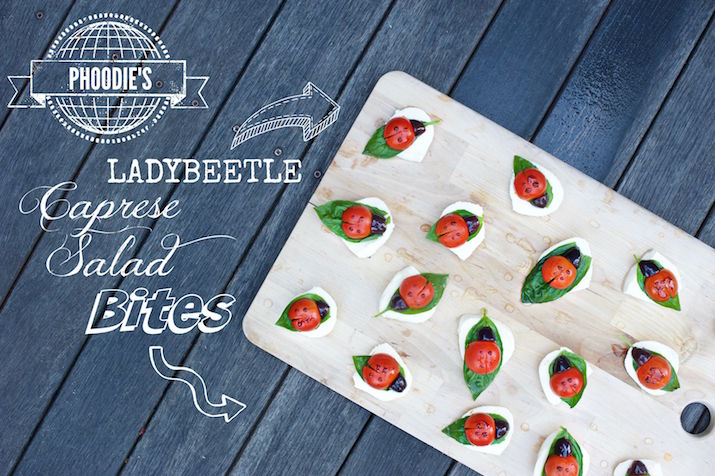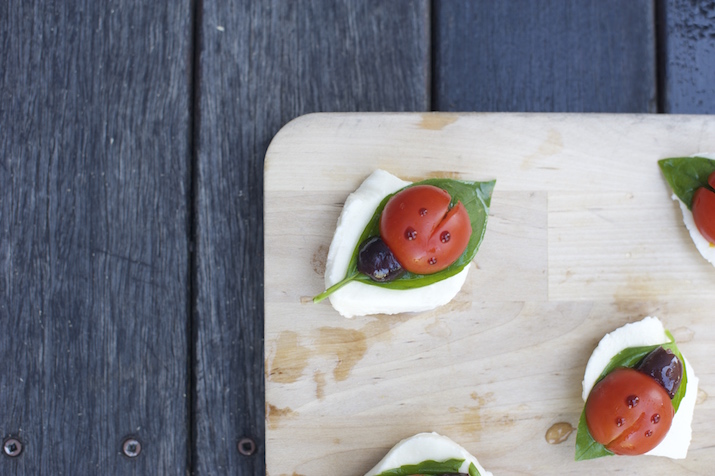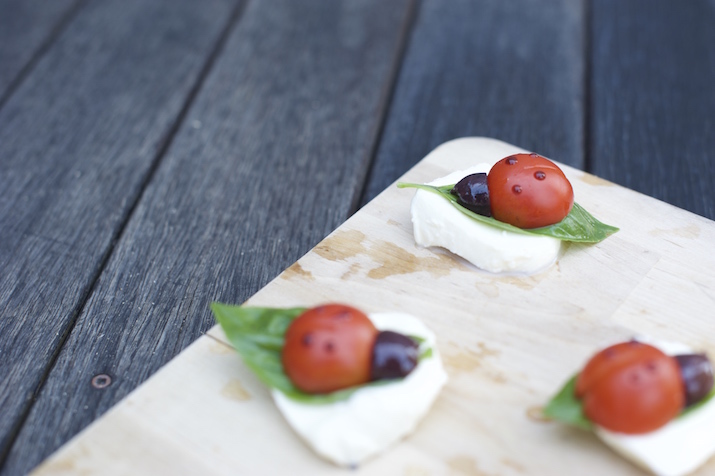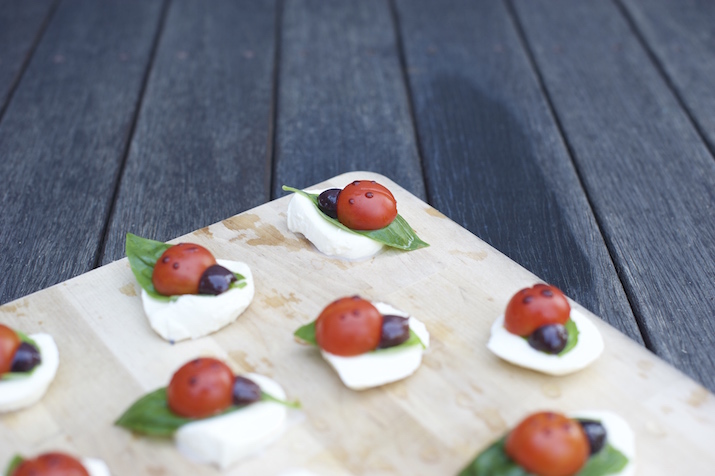 Cute, huh?!
Saw these fellas on Pintrest and decided to recreate.
My kids demolished them and were delighted to take some to school the next day for lunch.
I tossed the leftovers gently and added some extra balsamic glaze for hubby and I to eat that night with our grilled chook.
ENJOY!
INGREDIENTS
Makes 18 "Beetles"
6 medium sized Bocconcini balls
18 basil leaves
9 cherry tomatoes
5 pitted kalamata olives
Balsamic glaze
METHOD
1) Cut the Bocconcini into three even slices, lengthways, and place on wooden board.
2) Place a basil leaf on each piece of cheese.
3) Halve the cherry tomatoes and then make a slit almost half way through, as per pictures. Place one cherry tomato half on top of each basil leaf.
4) Halve the olives and then halve them again, as per the pictures. Place a "beetle head" on each basil leaf as shown.
5) Using a wooden skewer / chopstick dot 3 – 4 drops of balsamic glaze on the cherry tomatoes, as shown in the pictures.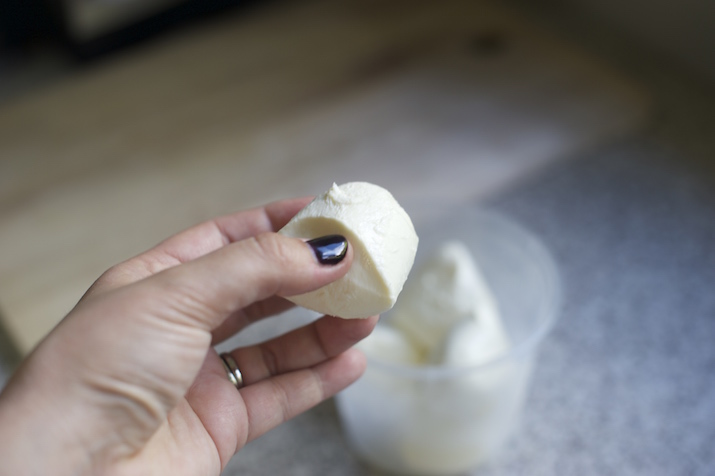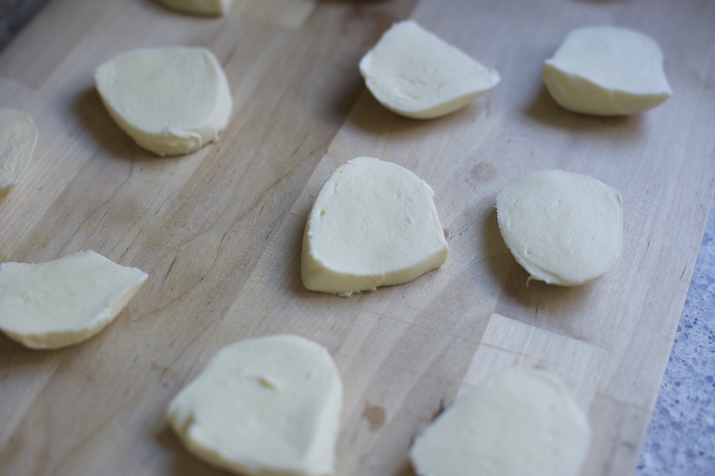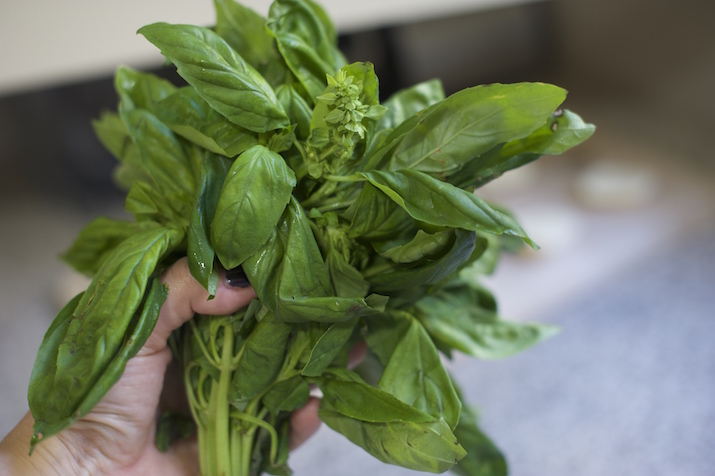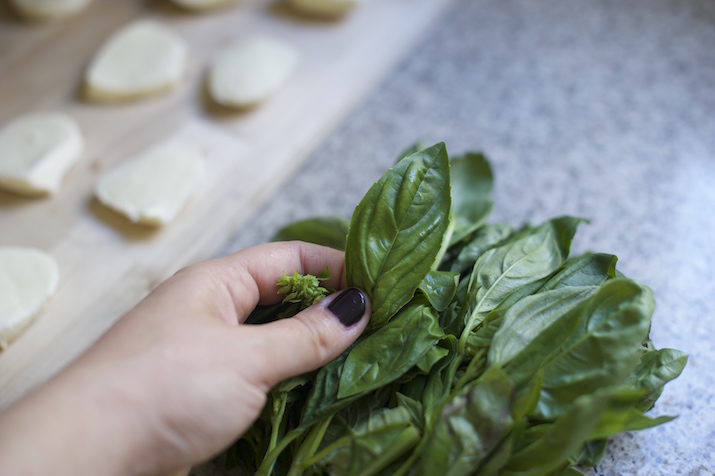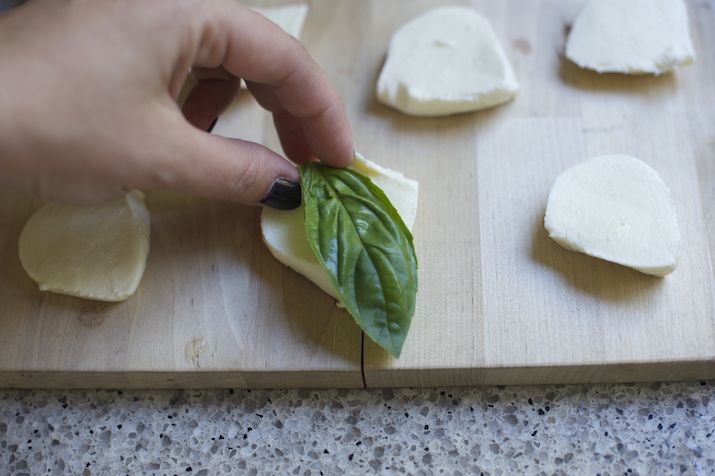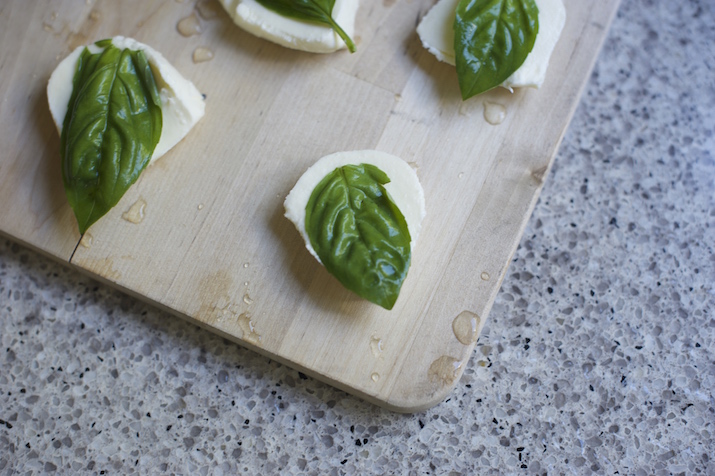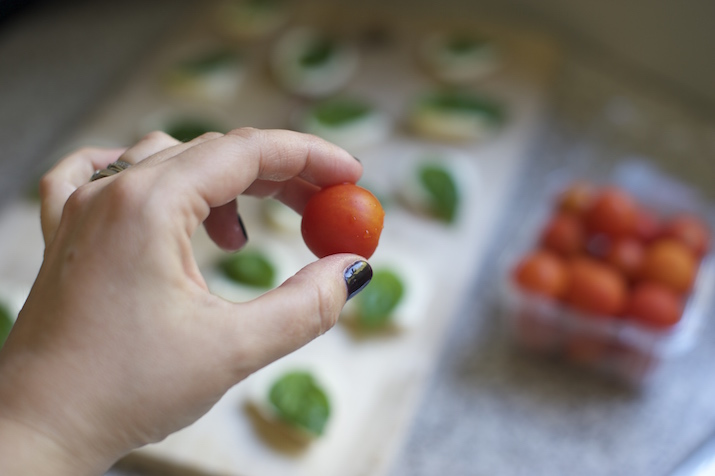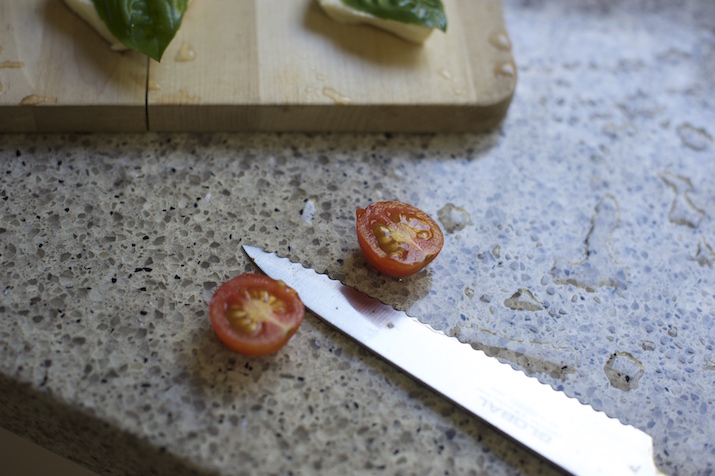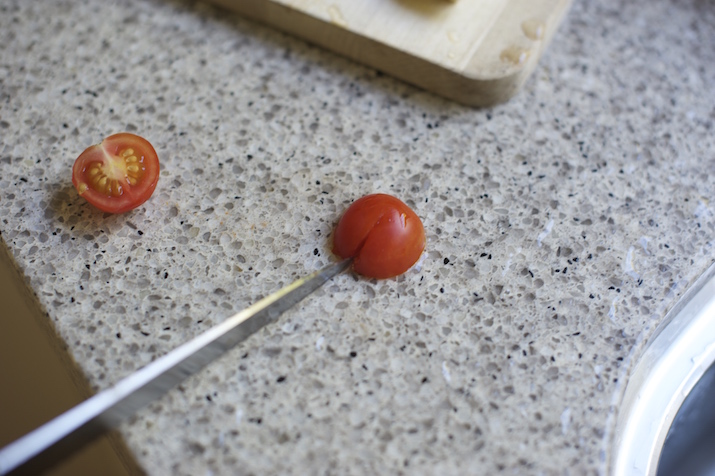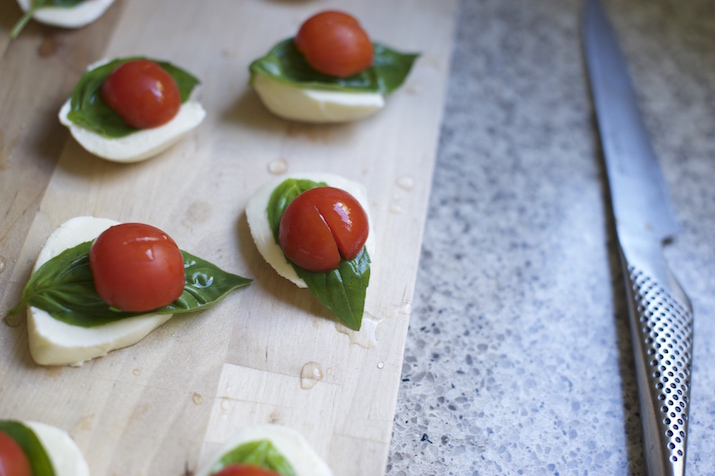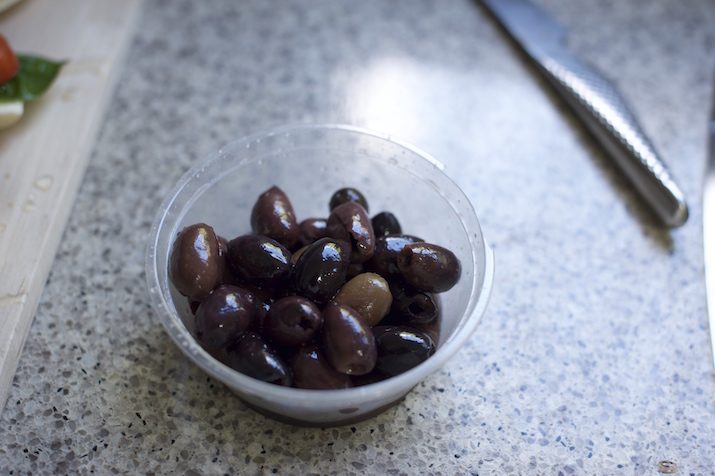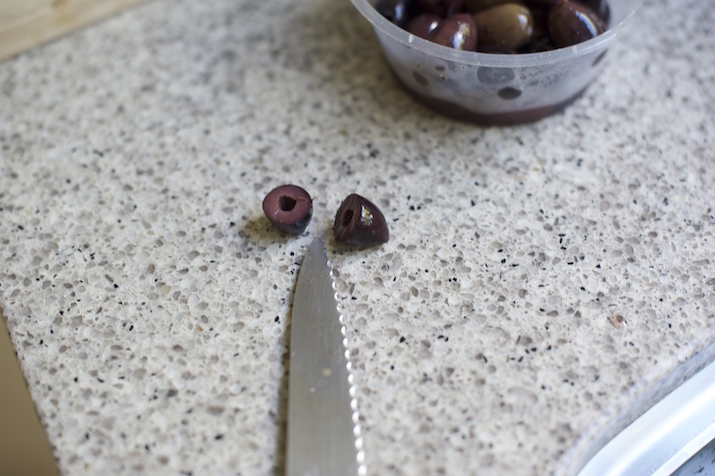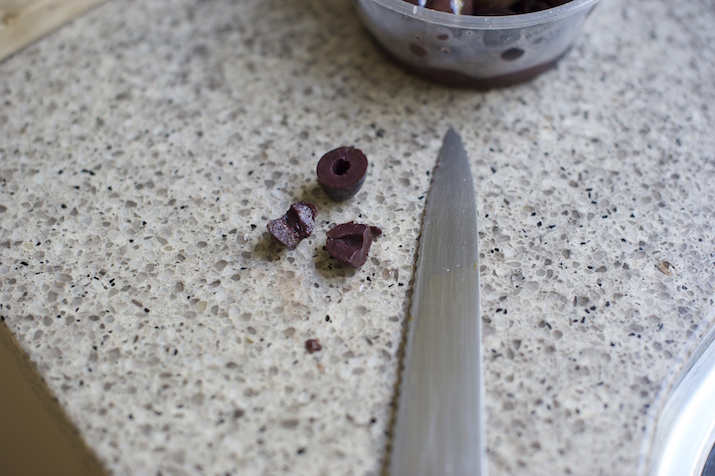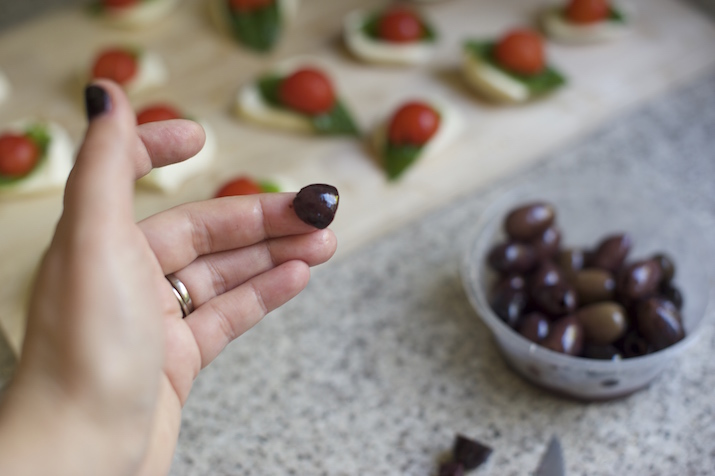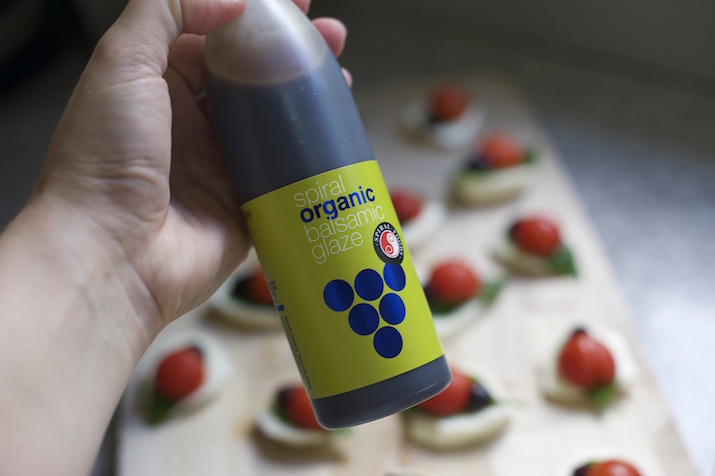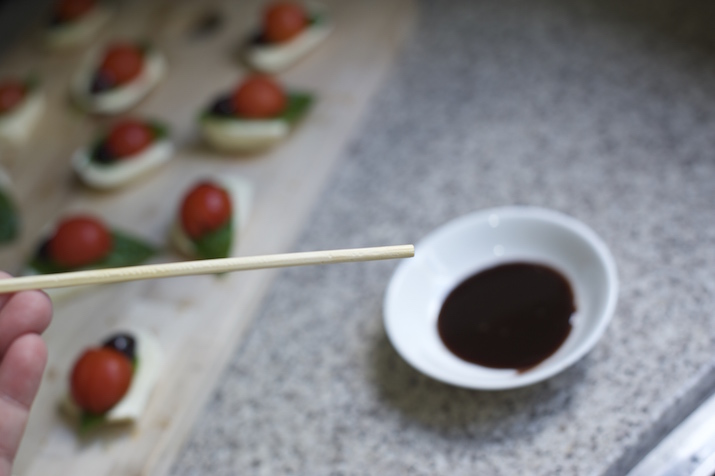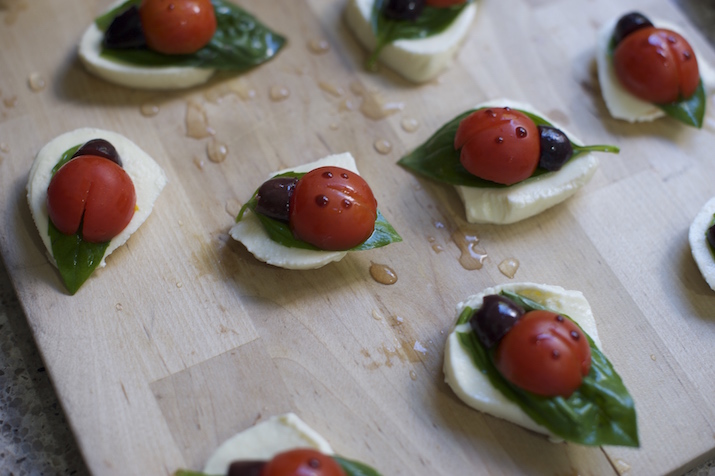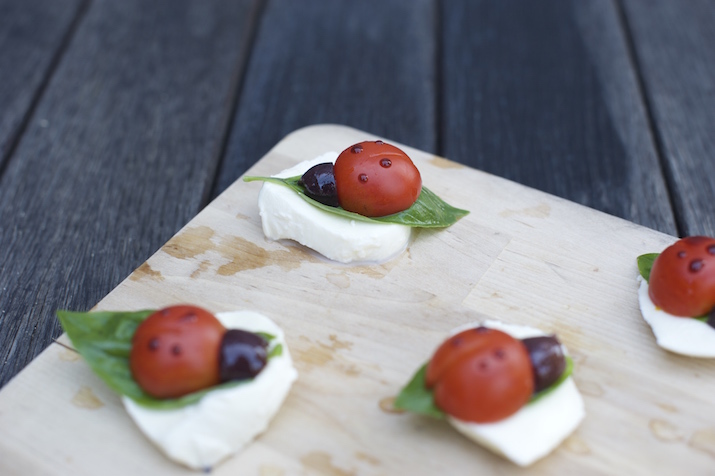 Related posts