CHOCOLATE TOWER 'CAKE' – A TUTORIAL BY PHOODIE 0
November 11, 2015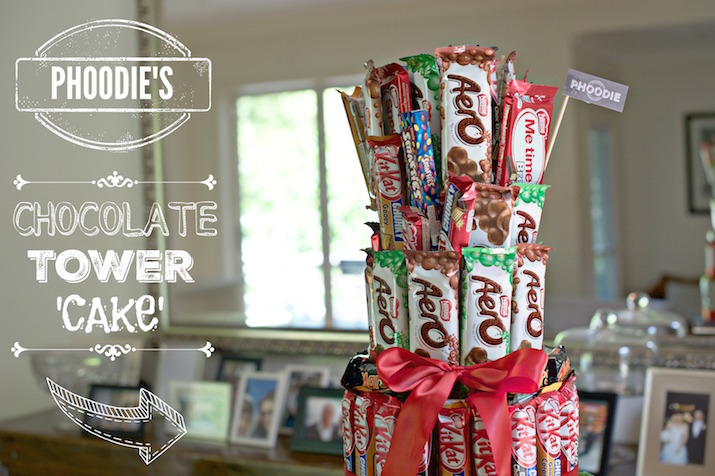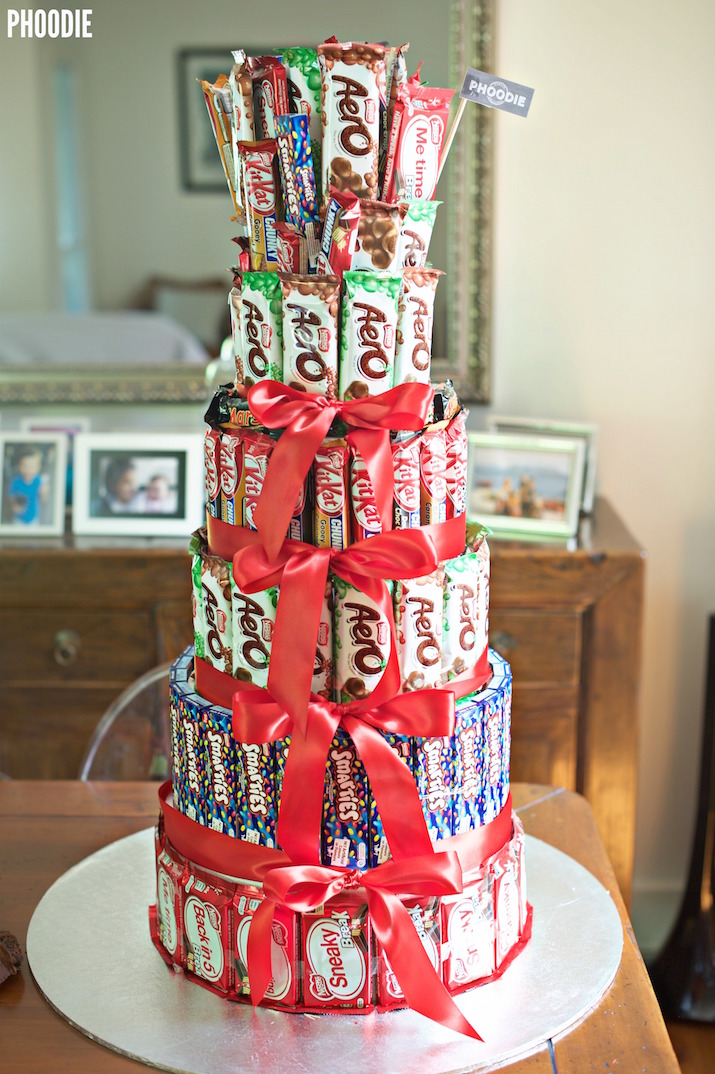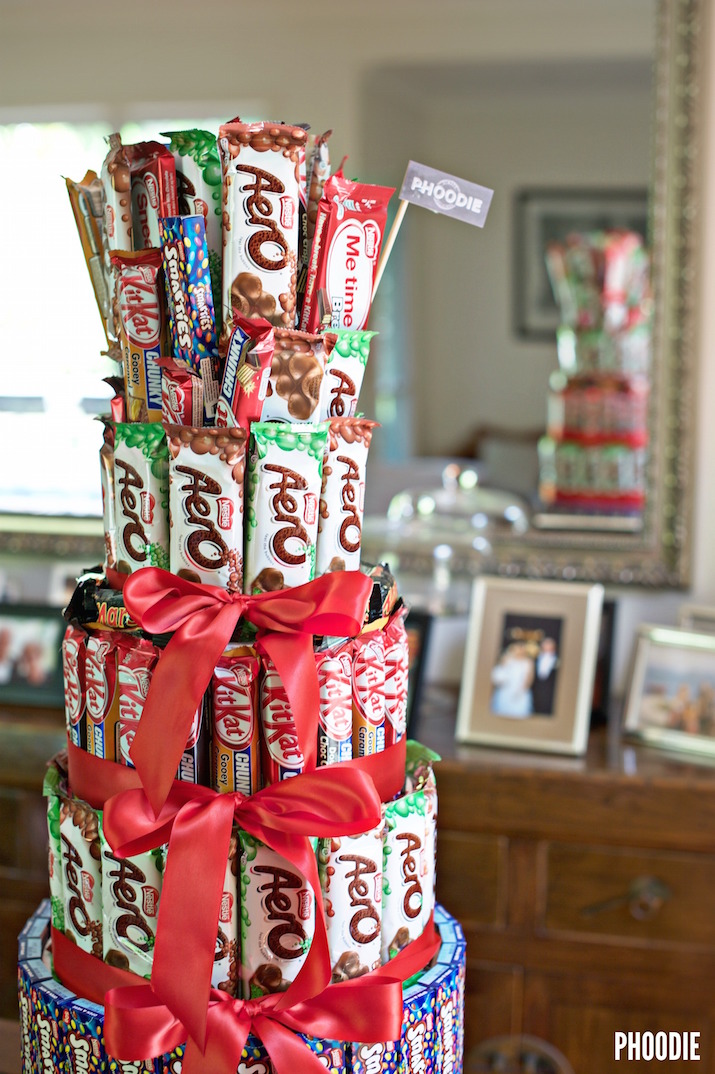 Ok.
So last weekend my kid's school had a Spring Fair. A couple of other Mums and I were in charge of the lolly stall and we decided to keep it simple and just sell two things.
1) Mixed Lolly bags and
2) Raffle tickets.
My job was to create the prize for the raffle winner, and this is what I came up with!
A  'cake' involving no real cake, but a 'cake' that looked like a cake, made purely from chocolate bars (and non-edible structural items)
Confused?!
Well have a look through the pictures and instructions below and we will be on the same page!
The great thing about this 'cake' is that the concept can be applied to any size of tower, utilising any amount of chocolate bars that you want to use. Mine had 6 distinct layers and used almost 200 bars of chocolate but you could easily do a 2 layer one using 30 or 40 chocolate bars to save on cost, time, and storage space!
Make sure to send through your pictures to me on Social Media if you make one!
Instagram (@phoodiegram) – Click HERE
Twitter (@phoodietweets) – Click HERE
What you will need
Polystyrene cake dummies (round or square, your choice) in a range of sizes to stack
wooden skewers
double sided sticky tape
normal sticky tape
chocolate bars – any type and as many as you need to conceal the cake dummies
ribbon
What to do
1) Connect your cake layers (polystyrene dummies) with wooden skewers (as pictured below)
2) Use double sided sticky tape to attach chocolate bars to layers. This won't be enough to ensure they stay permanently but it gets them into place so that you can carry out step 3 below.
3) Use normal sticky tape around chocolate bars to ensure they don't fall off.
4) For the top layer, attach chocolate bars one by one to wooden skewers with sticky tape and insert into centre of top polystyrene dummy.
5) Tie a brightly coloured ribbon with a bow around each layer to finish off the 'cake'.
ENJOY!