SUPER SIMPLE 4 INGREDIENT CHOCOLATE TARTS BY PHOODIE 2
March 31, 2016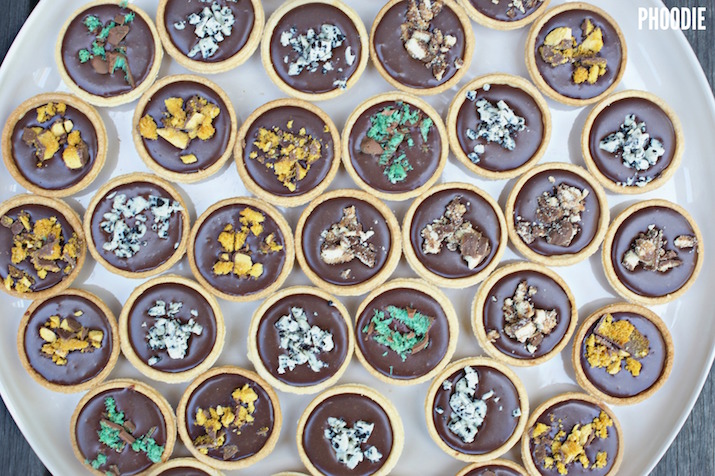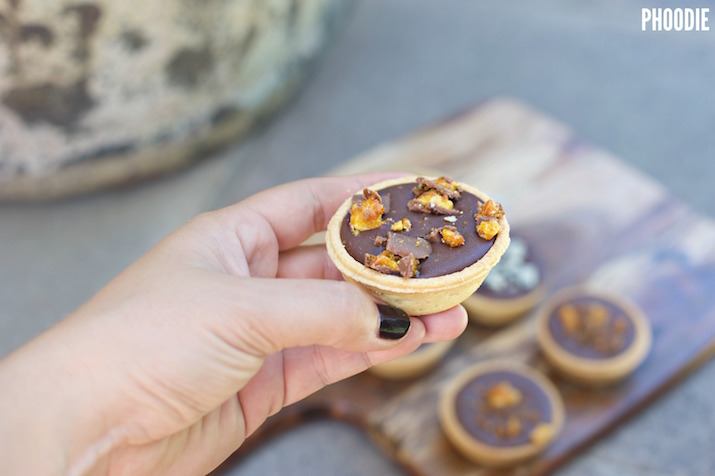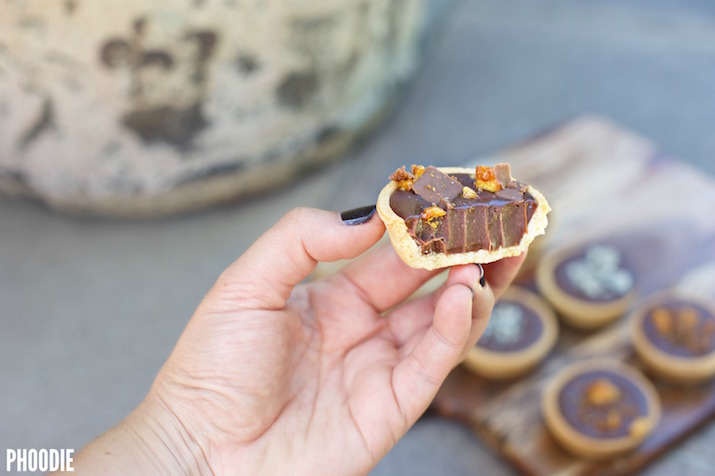 Prepare to die.
From deliciousness.
To literally flop over.
Dead.
On the pavement.
Because the images you are about to see are just TOO bloody yummy for words!
My 4 ingredient Mini Chocolate Tarts are that damn DELICIOUSLY decadent that there should be some law against it…..
INGREDIENTS
600g Milk Chocolate
300ml Thickened cream
30 x 6cm diameter, Store bought sweet pastry shells
A variety of your favourite chocolate bars chopped or roughly blitzed – I used 1/2 a Twix, 3 rows of Milky Bar with Cookies, 1/2 a Crunchie, 1 x Peppermint Crisp
METHOD
1) Chop your chocolate bars into tiny pieces or blitz them to a crumb consistency in a food processor. Place them separately into bowls or separately on one large plate.
2) Remove tart shells from packet and arrange on a baking paper lined tray (that will fit into your fridge.)
3) Over a very low heat combine the cream with the chocolate, making sure that the chocolate has been broken down into pieces before you begin. Stir continuously until the chocolate and cream have combined. Once done, remove from heat.
4) Transfer chocolate mixture into a pouring jug and fill each tart shell to the top.
5) Sprinkle each tart generously with the blitzed chocolate crumb of your choice.
6) Place into fridge for an hour or so to set.
Can be eaten for up to 10 days when stored in tupperware in the fridge.
KALI OREXI! ENJOY!