PIZZA PERSONALITY QUIZ – DELIVERY HERO! 0
April 4, 2016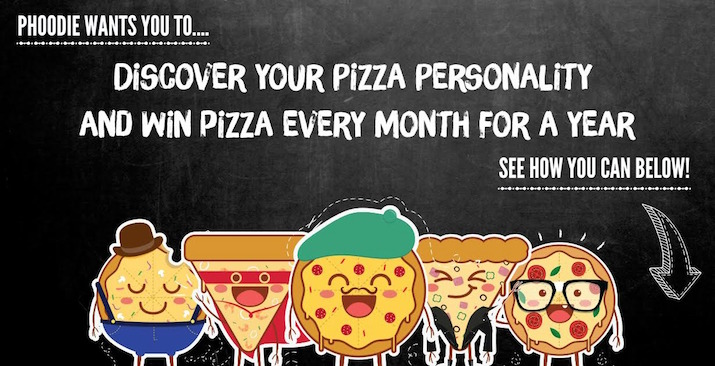 Tell us what pizza you eat and we will tell you who you are!
Everyone loves a good pizza! And there has always been that sneaky suspicion that the pizza you eat is also reflective of your personality and that of your friends!
I know you have all thought about it at least once and if you bothered to type it into google you will have noticed that there have been quite a few interesting studies too. Pizza is without a doubt one of the most popular foods to eat on a night out with your mates and over the next few weeks we will find out what your pizza choices really do mean! …As well as which ones are the most popular and a few other unique pizza habits!
Delivery Hero along with the help of a few super food bloggers (me included!) have been working on a quiz that will help you to discover your pizza personality. By participating you will be helping to map the pizza personality habits of the nation for the first time! And of course the more of you we have taking part the better. If you complete the quiz and then share the result with your friends on Facebook or Twitter you will also go in the draw to win PIZZA every single month for a year. You have until Monday the 18th of April to enter, Terms & Conditions apply – click here for details.
So what are you waiting for!? Click HERE to take part in the quiz! 
Random pizza fact for today: Did you know that the most popular pizza in Sweden is in fact the Kebab Pizza! And the chip pizza is right up there in popularity also. Would you try it?