DR OETKER'S BRAND NEW PIZZA DOLCE AL CIOCCOLATO – THIN AND CRISPY CHOCOLATE DESSERT PIZZA 2
November 14, 2017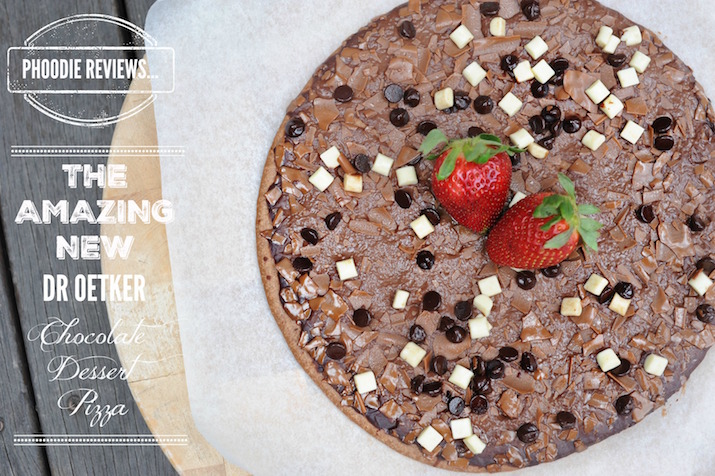 I was on Instagram some time last month clicking the 'like' button on several delicious photos whilst I 'watched' my kids play soccer… You know, just a regular Friday afternoon…
A couple of weeks later I was SO excited to see that the folks from Dr Oetker had emailed me, noting that I had 'liked' several of their instagram snaps and wanting to know if I would be keen to work with them.
The backstory to this is that my in-laws have been Dr Oetker fans for a very, very long time. They were the ones who introduced me and my family to Dr Oetker's deliciously thin and crispy pizzas. I have in turn introduced pretty much everyone I know (and potentially those I don't know, when I see them lurking in the frozen food aisle unable to decide on dinner!) to this taste sensation.
It's always good when a product or brand that you genuinely love and already purchase becomes someone who wants to work with you, because talking or writing about it is so easy! I LOVE LOVE LOVE Dr Oetker pizzas and I am thrilled to say that their brand new Chocolate Dessert Pizza is now on the love list too! This is the first time Aussies have been able to enjoy a frozen chocolate pizza!
To enjoy it, you simply take it out of the freezer, remove the packaging, bang it straight on the rack and cook it in the oven for 10 or so minutes. That's it! Straight from freezer to oven and ready in a jiffy! This makes it the perfect treat to always have on hand in the freezer for unexpected guests, and let's face it, unexpected sweet cravings…. Or expected sweet cravings!
Having never had a sweet pizza before I can tell you that I wasn't sure what the outcome was going to be. I was surprised to learn that I LOVED this chocolate pizza just as much as I adore all of it's savoury cousins! Smooth, warm, melted chocolate, on a thin, sweet and crispy base, it's jam-packed with flavour! What's not to love!?
Available nationally and online from Woolworths.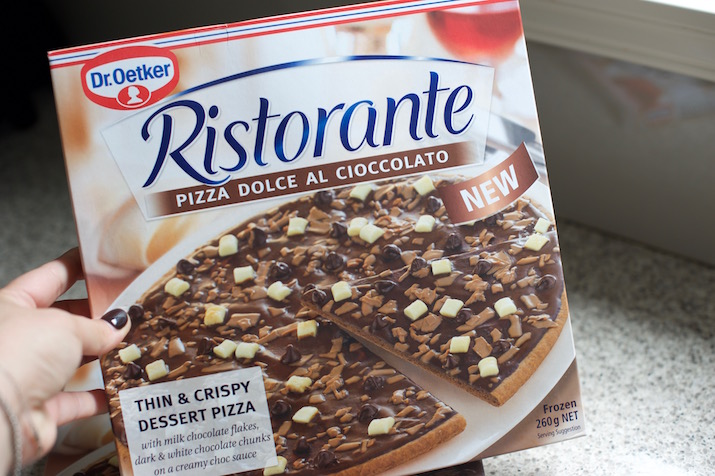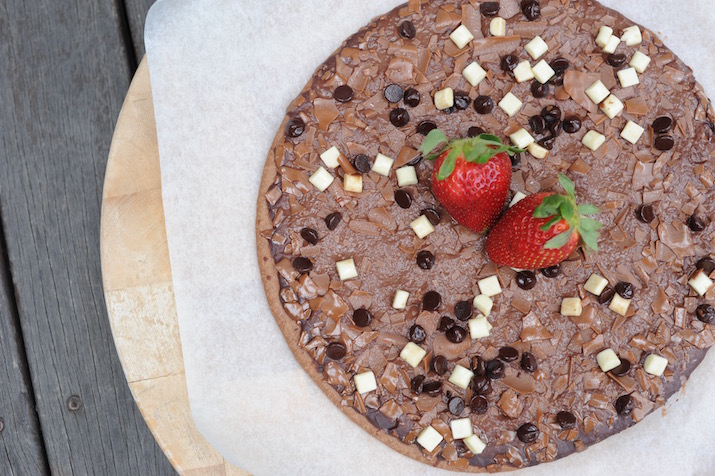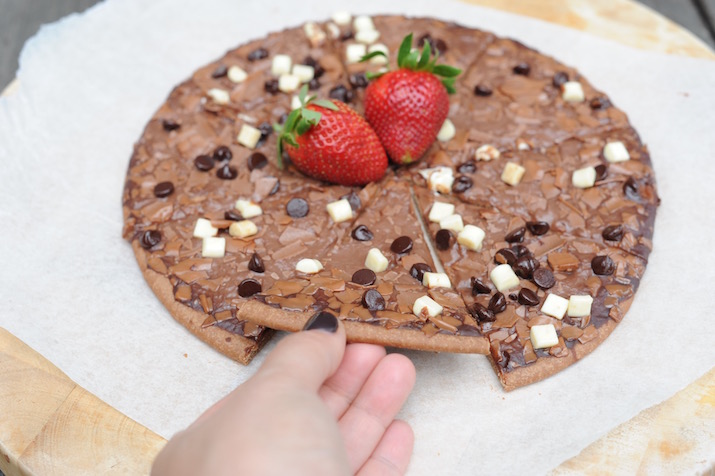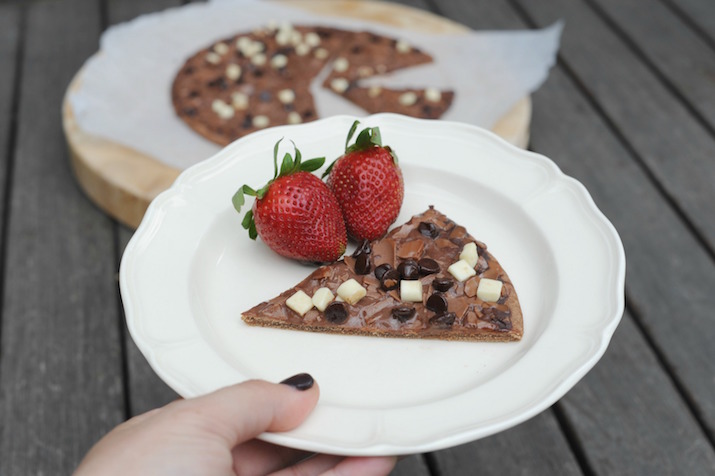 About Dr. Oetker
Dr. Oetker has revolutionised the quality of frozen pizza, with the Nielsen Scan & Homescan MAT released in April 2016 revealing Dr. Oetker Ristorante is Australia's number one frozen pizza brand. Before Ristorante launched in 2010 the frozen pizza category was dormant for 40 years and seen as low quality. Ristorante has started to change consumer expectations by delivering an authentic pizzeria taste and we will continue to do so by launching new exciting flavours.
Originally a baking brand from Germany and a family run business dating back nearly 130 years, Dr. Oetker came onto the Australian market in 2010. Over generations, for the consumer, the Dr. Oetker brand has been a sign of outstanding taste, the highest quality and a guarantee of perfect results every time – re-enforcing consumer choice. The brand always meets consumer expectations and prides itself in meeting ever changing consumer needs with new and innovative products.

Related posts