RASPBERRIES AND CREAM NUTELLA FUDGE CAKE (5 INGREDIENTS!) BY PHOODIE 0
April 29, 2016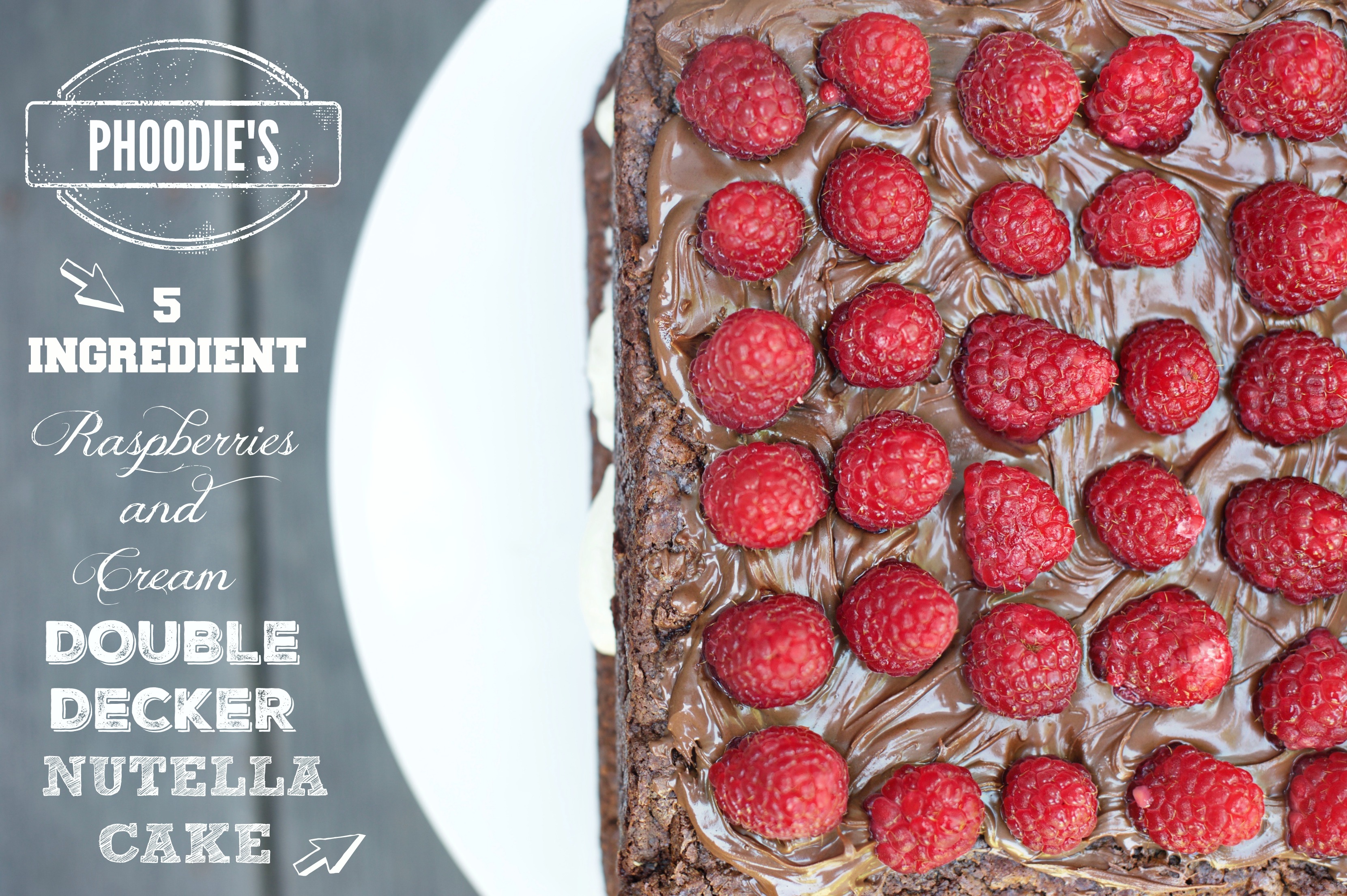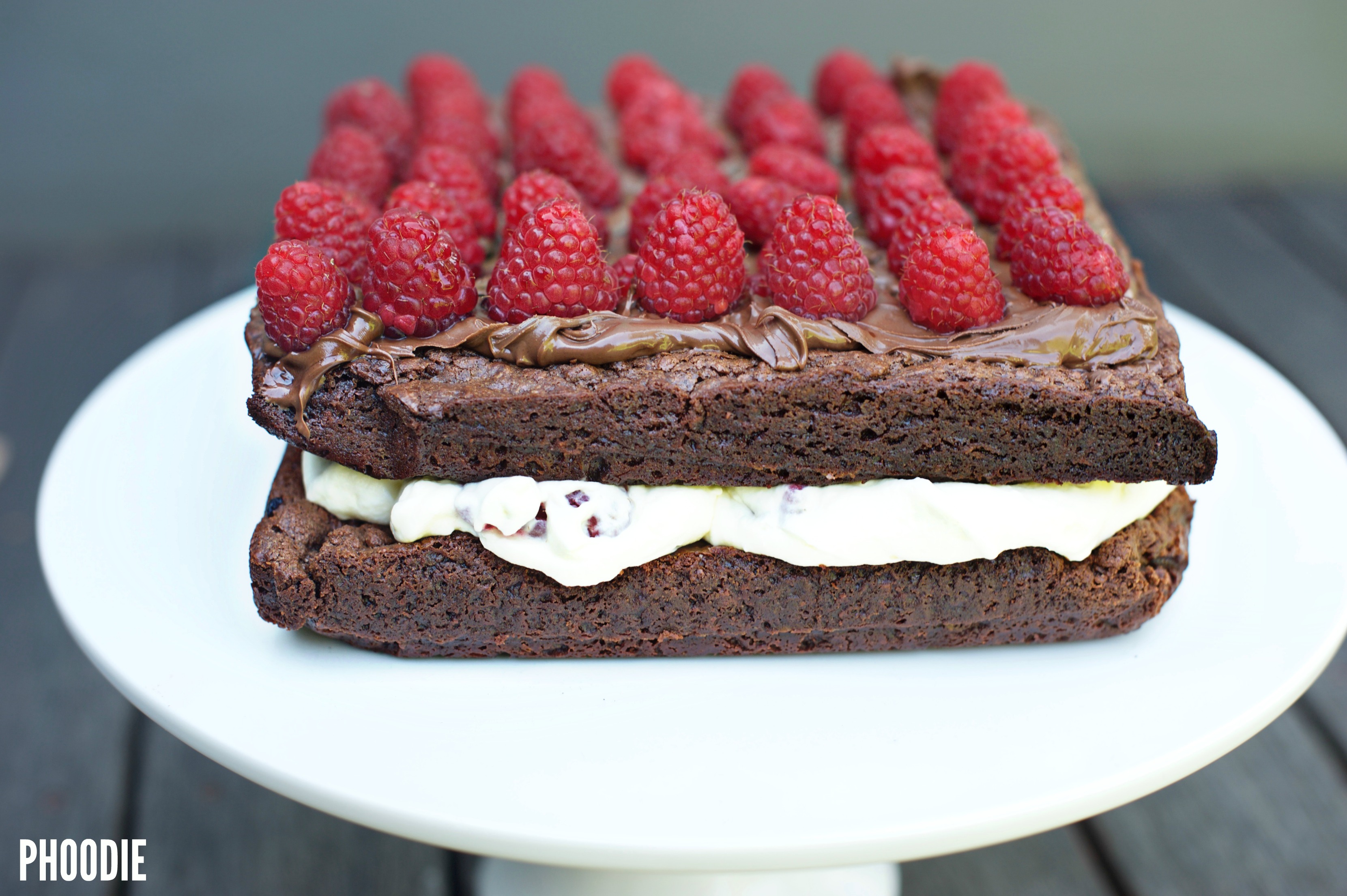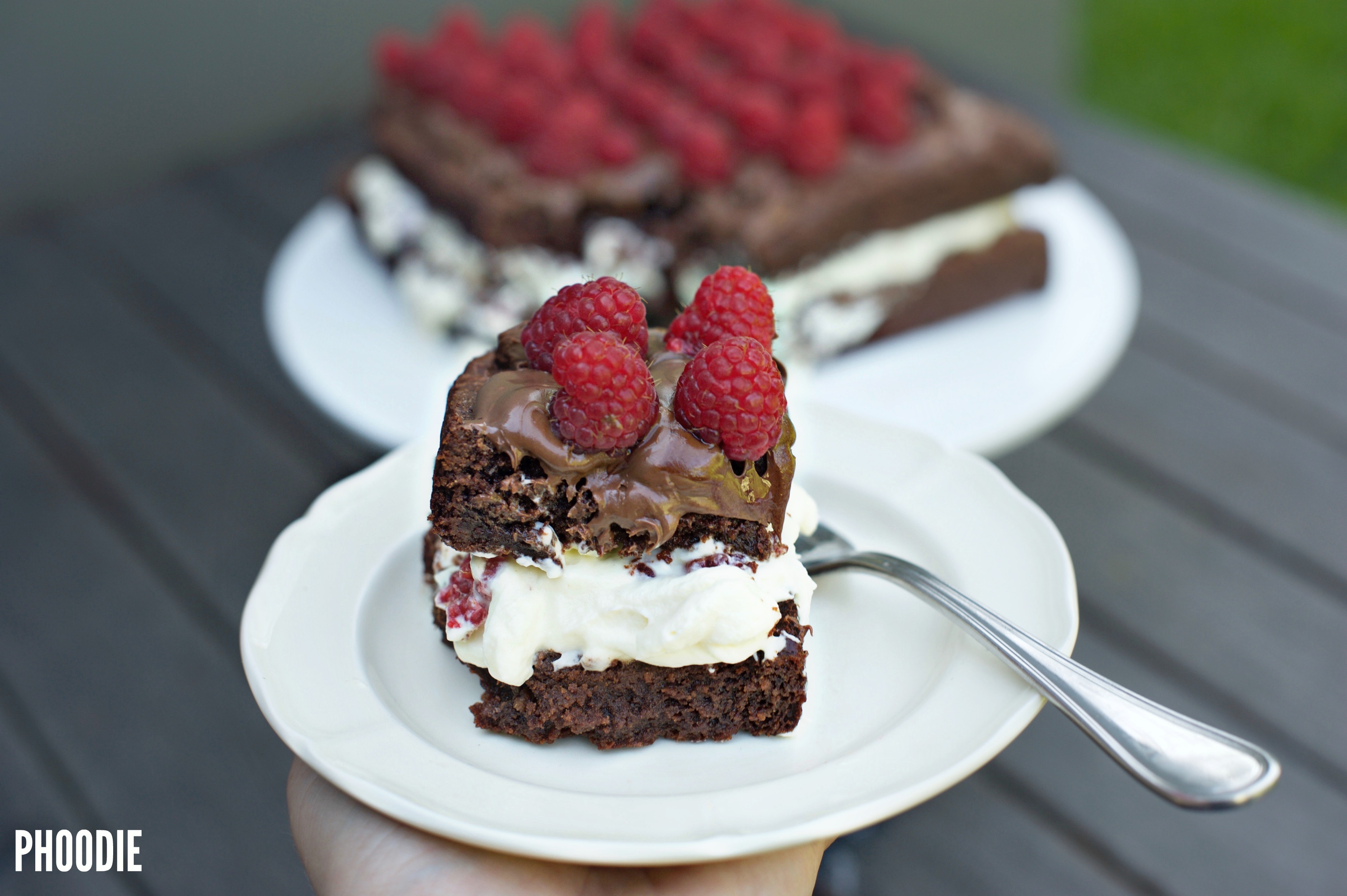 I know I say this quite often with my recipes but….. THESE PHOTOS SPEAK FOR THEMSELVES.
HOW can you view these snaps and not want to DIVE HEAD FIRST into your phone or computer screen???!
HOW?
Regular readers will recognise that the actual Nutella fudge cake pictured here is made using THIS (click here) recipe. And they will also remember that this particular recipe has JUST 3 INGREDIENTS…..
So when you add cream and raspberries to that list you end up with ONLY FIVE INGREDIENTS standing between you and this HEAVENLY CREATION!
Make sure to TAG me on Facebook (/phoodieblog), Insta (@phoodiegram) and Twitter (@phoodietweets) when you make it!
KALI OREXI!
Phoodie :)
Rasberries and Cream Nutella Fudge Cake by PHOODIE
INGREDIENTS
2 x Phoodie's '3 Ingredient Nutella Fudge cakes' (CLICK HERE FOR RECIPE)
300ml cream for whipping – whipped
2 punnets of raspberries (fresh or frozen – for a cheaper alternative use strawberries)
METHOD
Make the 2 Nutella Fudge Cakes using THIS RECIPE. Once the cakes are made, set them aside and allow to cool.
Whip 300ml cream and fold 1/2 a punnet of raspberries through it.
To build the cake, place one of your cooled Nutella Cakes on your platter / cake stand and top with the whipped raspberry cream.
Top the other Nutella cake with a generous spread of the good stuff and then decorate with remaining raspberries.
Place the raspberry topped cake GENTLY on to the cream topped cake and enjoy!!!!!!!!