TIM-TAM HEDGEHOG SLICE BY PHOODIE 6
September 6, 2016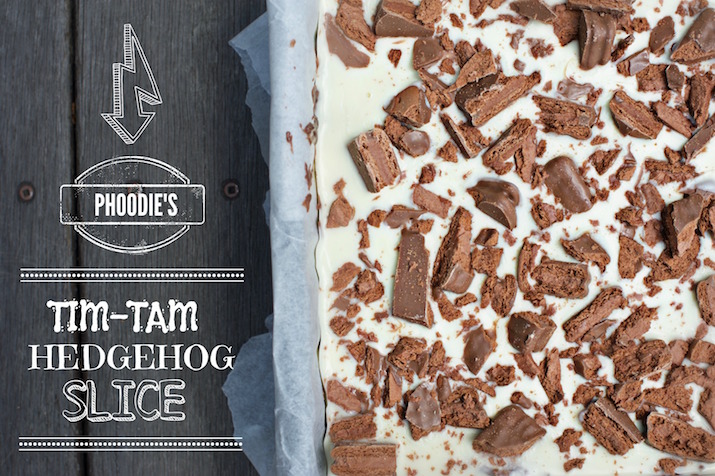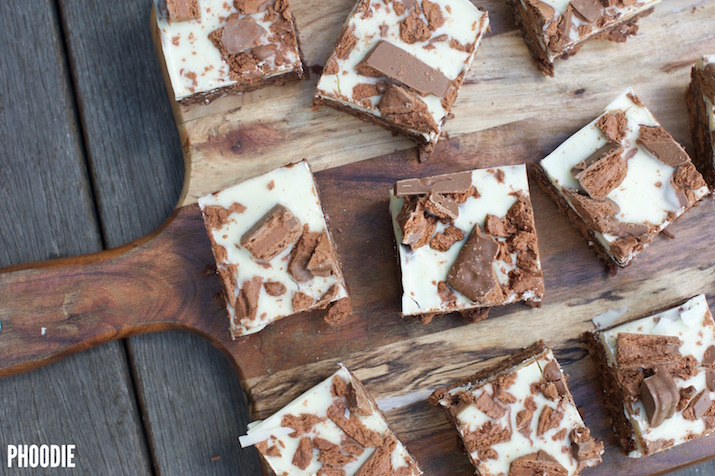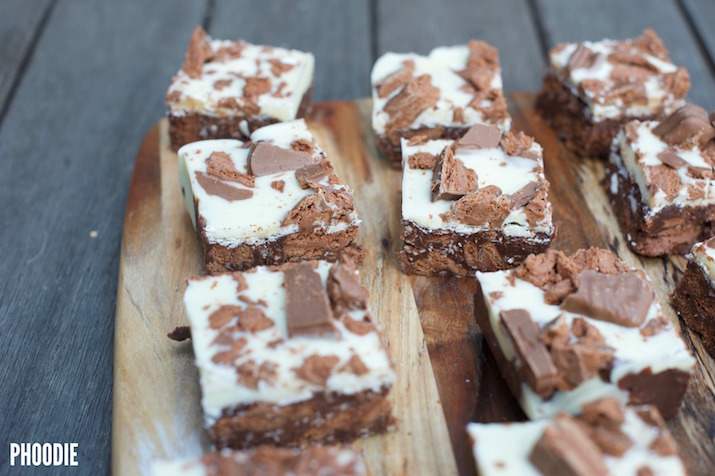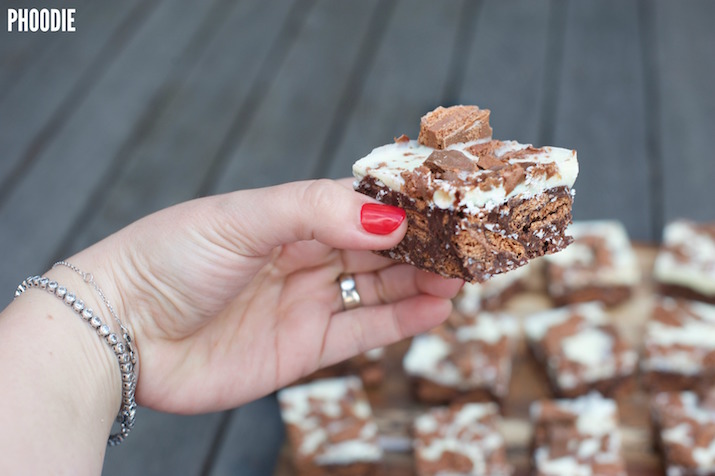 I've had 'HEDGEHOG SLICE' on my PHOODIE 'to do' list for ages…
I have always loved the contrasting textures of the HH slice and really wanted to develop my own recipe for it…. And by 'my own' recipe, I mean I wanted to take it up a level….. hence the TIM TAM variation!!!
This No-Bake, Easy, Kid-friendly recipe will no doubt join your repertoire the moment you decide to give it a go and see how brilliant (not to mention DEEEEEEEEE-LICIOUS) it is!
Kali Orexi!
Phoodie :)
INGREDIENTS
(To make a 20 x 20cm pan's worth – for me this is 16 pieces but this may vary depending on how big or small you cut your slices!)
275 grams Tim Tams
1 cup shredded coconut
3 tablespoons cocoa
150g dark chocolate melts
100g unsalted butter
300g condensed milk
TOPPING
200g white chocolate melts
100g Tim Tams – roughly chopped
METHOD
1) Roughly chop all of your Tim Tams (you can chop the ones that you will use for the topping now as well and just set them aside)
2) In a bowl place 275g chopped Tim Tams, the coconut and the cocoa and mix well. (Reminder, as I said above, make sure to set aside the extra 100g of chopped Tim Tams for the topping)
3) In a pan over a low heat melt together the dark chocolate melts, the butter and the condensed milk. Make sure to stir continuously and remove from heat the moment all ingredients are combined.
4) Pour this mixture over the 275g chopped Tim Tams/cocoa/coconut and mix well. Transfer immediately to a baking paper lined dish and flatten the top with a spatula.
5) Melt the white chocolate in the microwave in 20 second bursts (stirring in between) and then pour evenly over the slice.
6) Top the white chocolate with 100g chopped Tim Tams and place in the fridge.
7) Allow an hour or so for the slice to set before cutting it into pieces.