YAYA'S MEATBALLS – PHOODIE'S GREEK KITCHEN: RECIPE 4 4
September 16, 2016
This recipe is similar in principle to 'chocolate cake' or 'bolognese' or 'vanilla cupcakes' in that EVERY GREEK FAMILY has their own recipe and every Greek family thinks that theirs (or their Mother's or Grandmother's) is the best!
Yaya Marie's meatballs have been known to reduce a grown man to tears. They're that good.
One thing I would say though is, if you decide to make them, make sure you follow the EXACT recipe. Don't skip the salt and reduce the amount of butter and then wonder why they weren't as delicious as described. When made as per this recipe, they are indulgent, yes, they're rich, yes, but they're worth every single calorie!
KALI OREXI
INGREDIENTS
1 kilo beef mince (premium)
2 brown onions – grated
1 tin tomato (diced and then blitzed in food processor etc to make consistency more smooth)
1 teaspoon brown sugar
1 teaspoon cinnamon
1/4 cup white rice
1 egg
Salt and pepper to taste (Be generous, especially with the salt!)
100g butter
2 tablespoons oil for onion
2 tablespoons oil for beef
2 cups Chicken stock or 500ml
METHOD
Grate onions and place into a pan over medium heat. Add 50g butter and 2 tablespoons olive oil and gently fry off. You want them to become translucent, without colour.
Whilst onions are cooking, place the mince into a large bowl. Add beaten egg, salt (a tablespoon or more) and pepper, 1/2 teaspoon of cinnamon, about 1/3 cup tomato, rice, 2 tablespoons oil and knead well until moist and sticky. Add chicken stock to adjust to correct, sticky texture (about 1/2 cup of stock) and continue to knead.
Now, remove all except one tablespoon of the cooked onions. Leave the remaining tablespoon of onion in the pot and knead all of the rest of the onion into the meat mixture.
Into the pan with the tablespoon of onion, over a medium heat now, add 1/2 teaspoon of cinnamon, 1 teaspoon brown sugar and the rest of the tomato. Mix well, and then add the remaining chicken stock. Continue to cook the sauce.
Start making the meatballs by taking approximately a flat tablespoon of mince mixture and rolling it between the palms of your hands. Gently toss the meatballs one by one, as you make them, into the sauce to cook. Allow them to bubble away for an hour or so and then use a large spoon to skim fat from the top layer of sauce.
Finish the sauce by adding the remaining 50g of butter and stirring gently.
Serve with rice and fresh parsley.
Yaya Marie's Rice is also the best –
Ingredients
2 cups hot chicken stock
1/2 teaspoon mustard powder
1 cup white rice
3 tablespoons margarine (butter)
Method
In a medium sized pan on low heat, place mustard powder and butter, allow butter to melt and then add the rice and fry off until rice becomes white and slightly opaque (5 or so minutes.) Make sure to stir continuously. When the rice is as described, add the stock, stir once, cover with lid and then leave.
Put heat up to high so the stock boils and then once it's boiling turn it down, cover again and walk away. It will take about 20 mins to completely cook.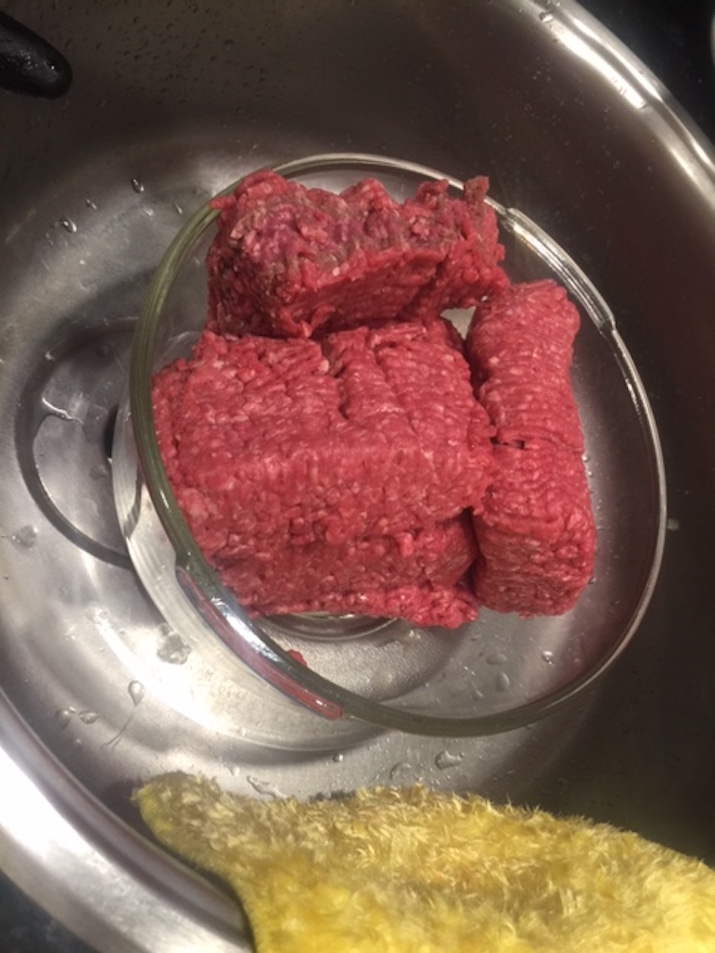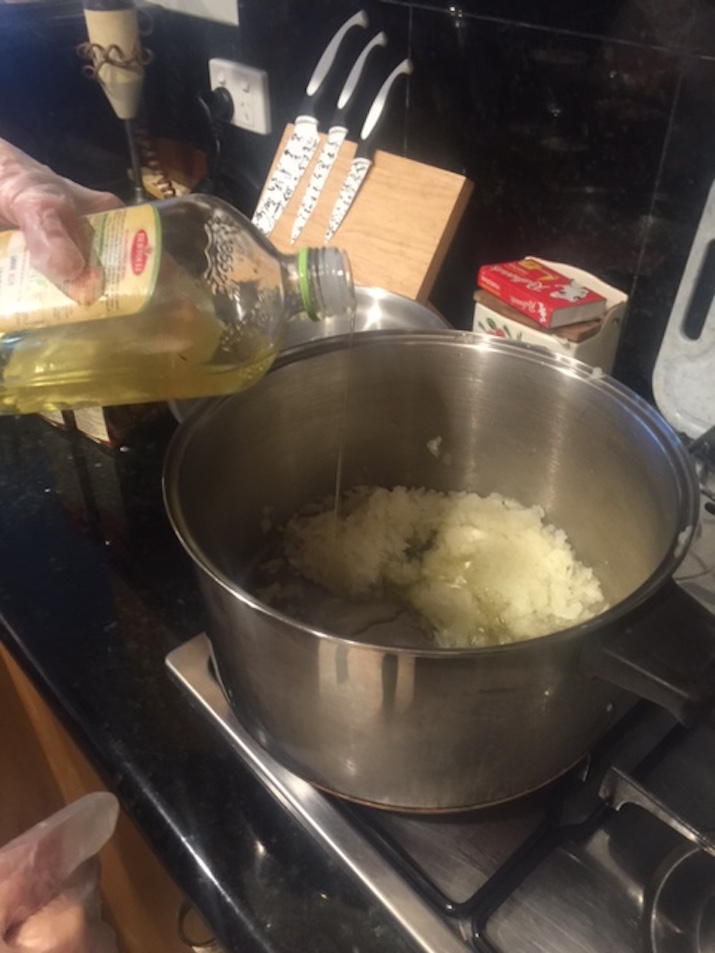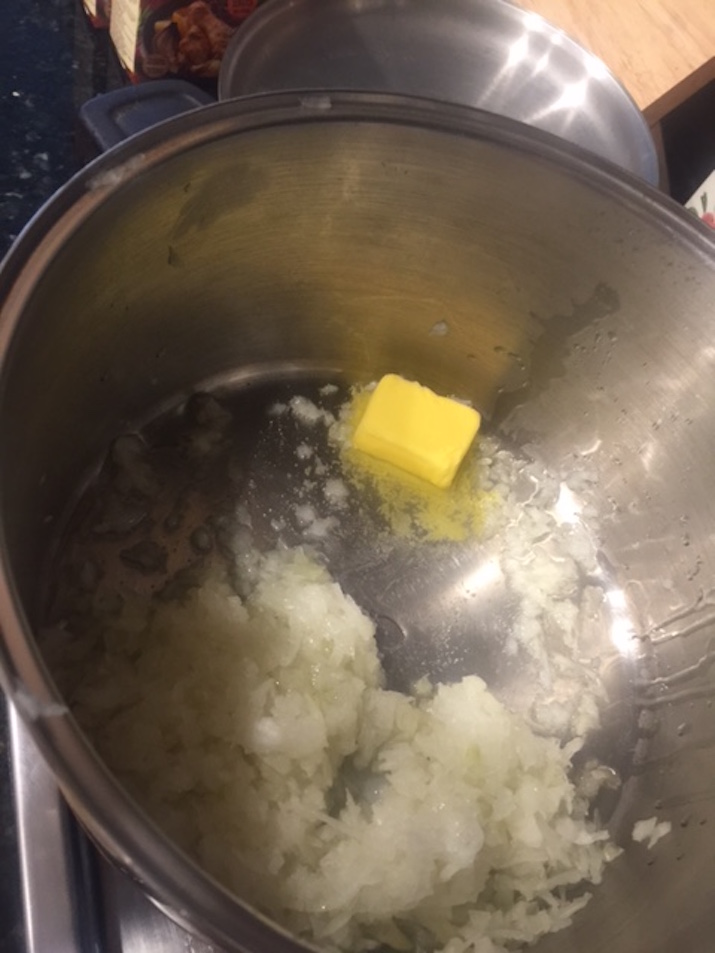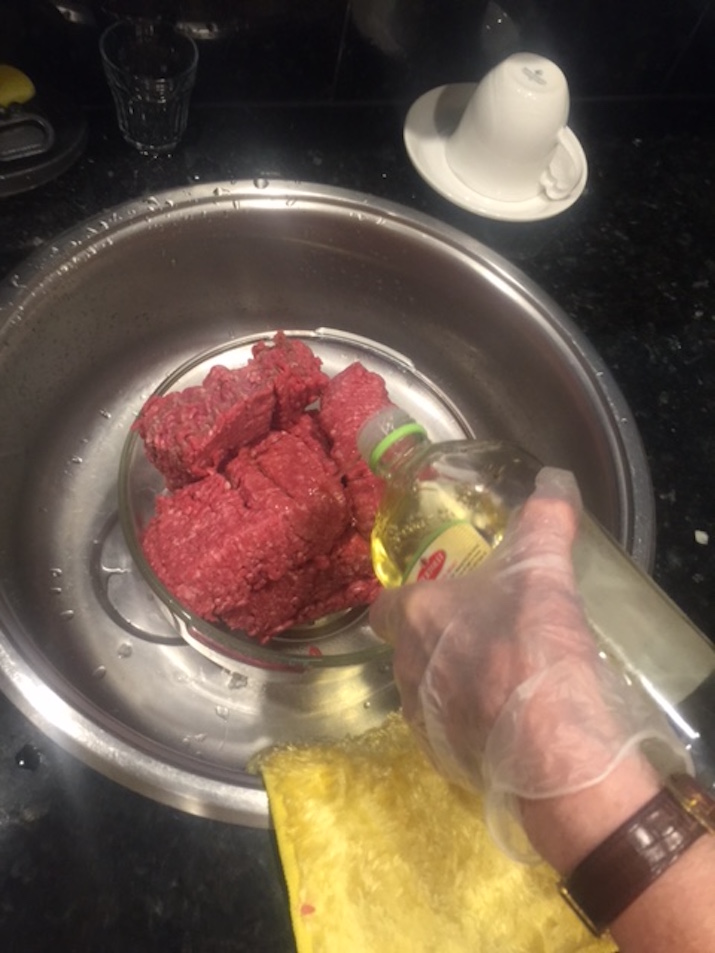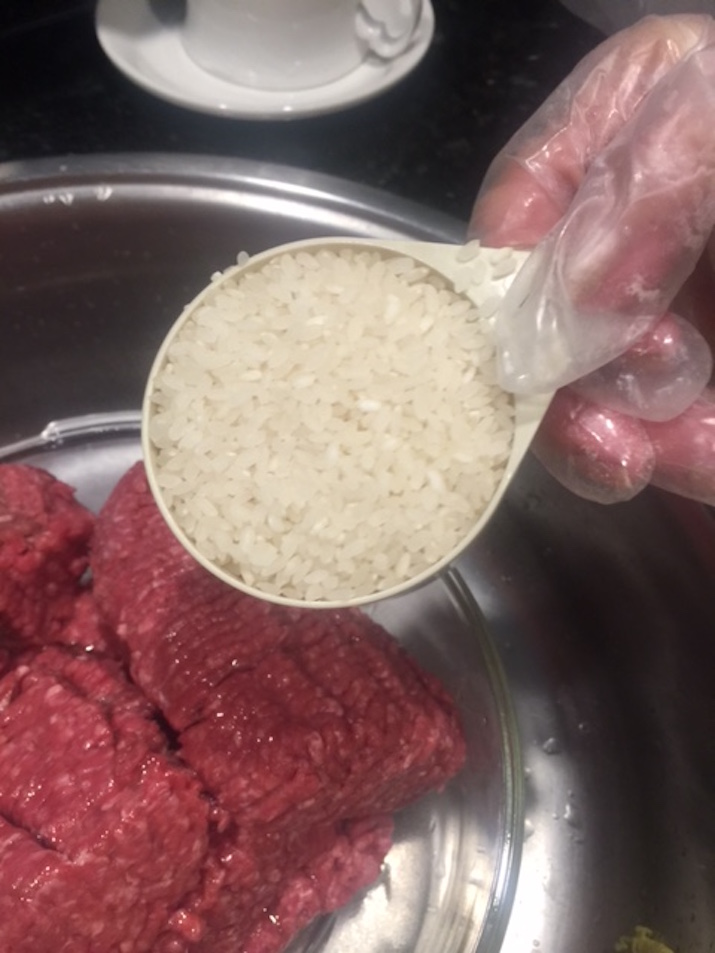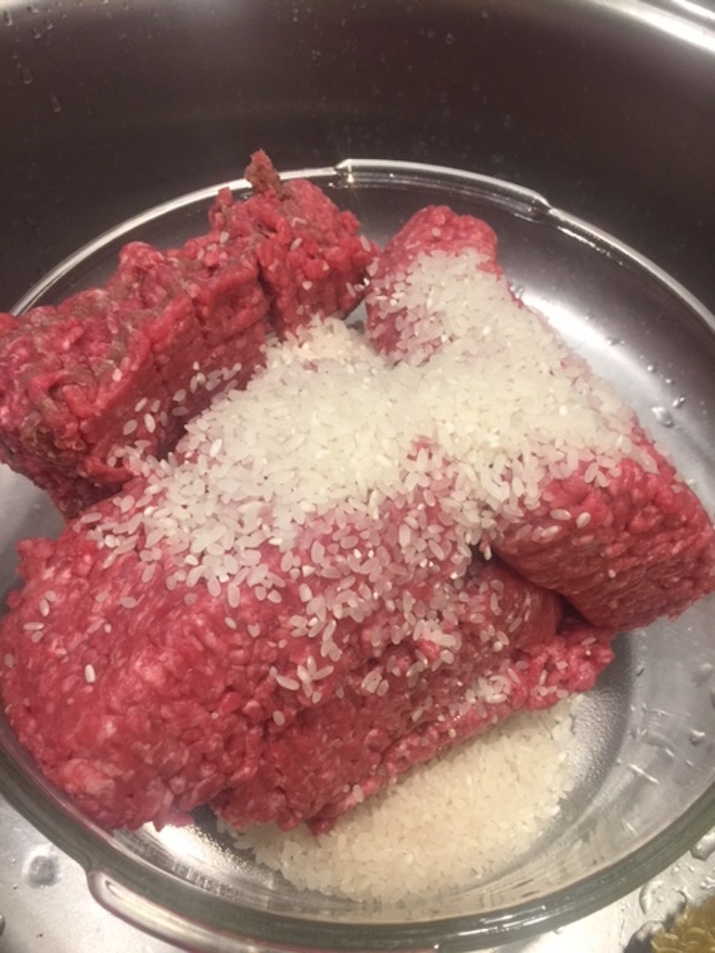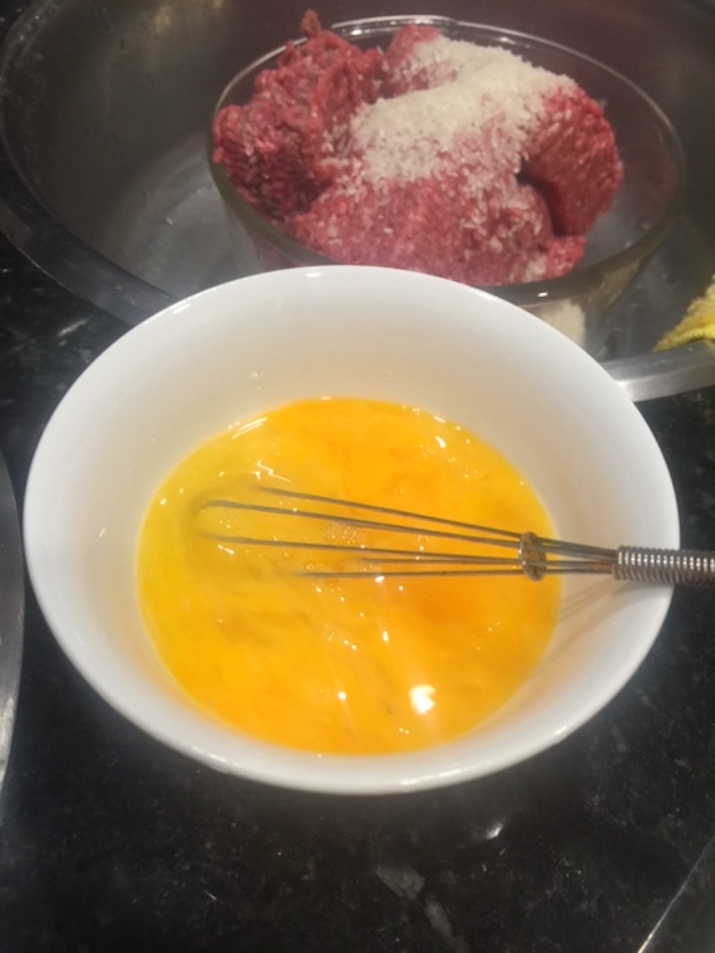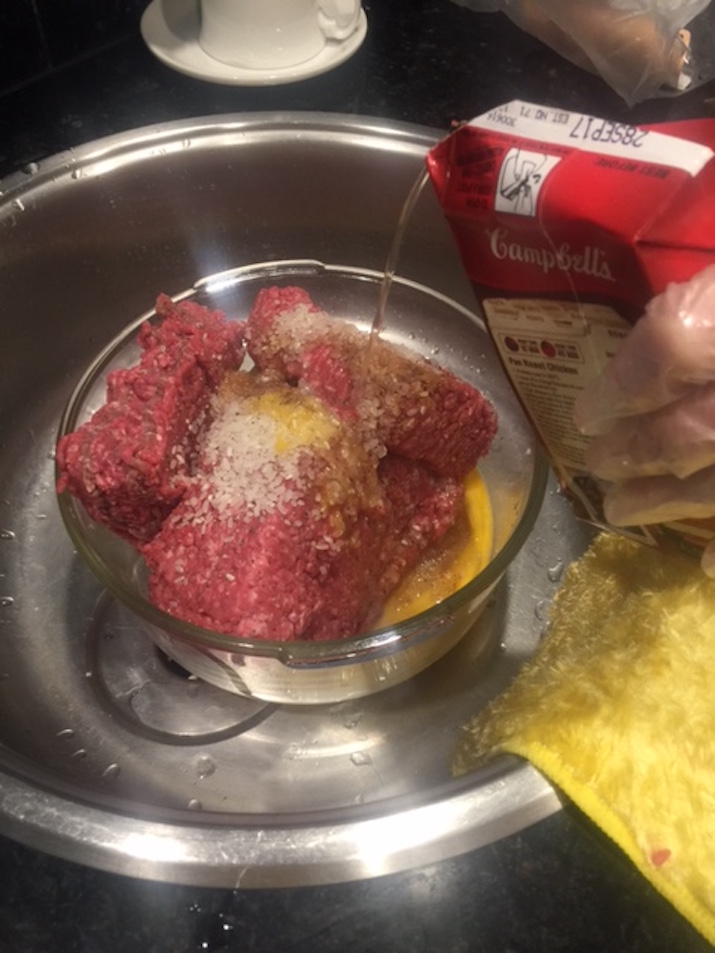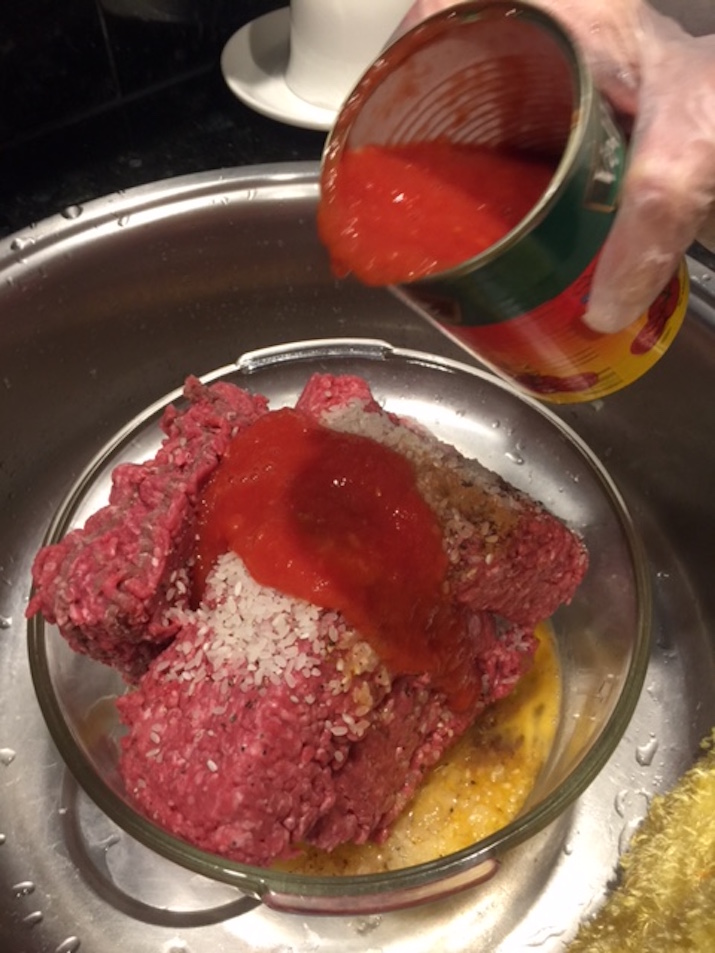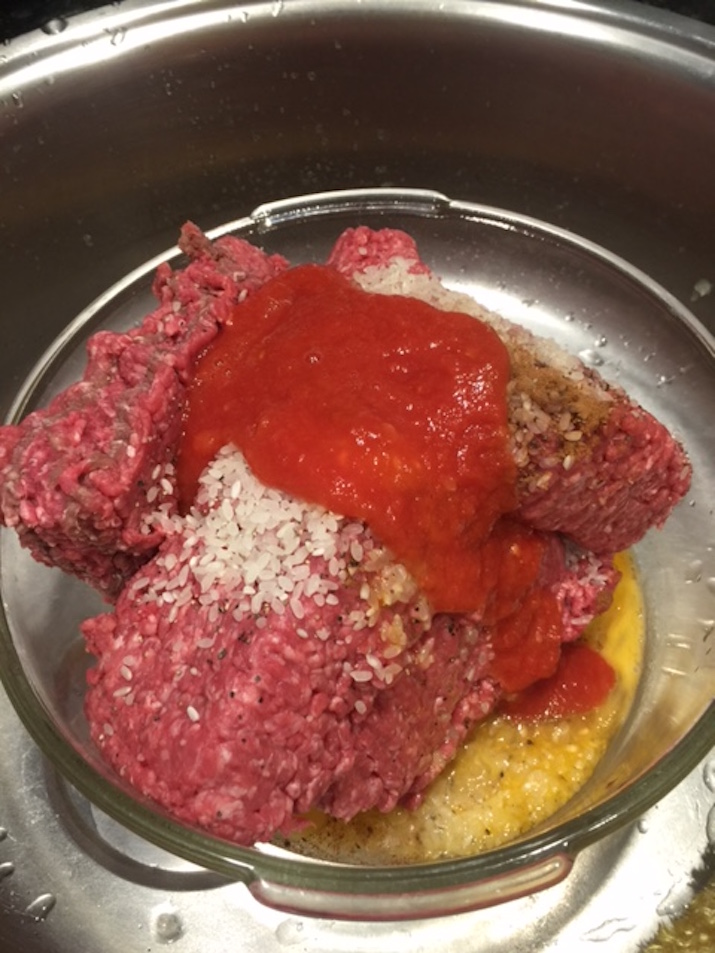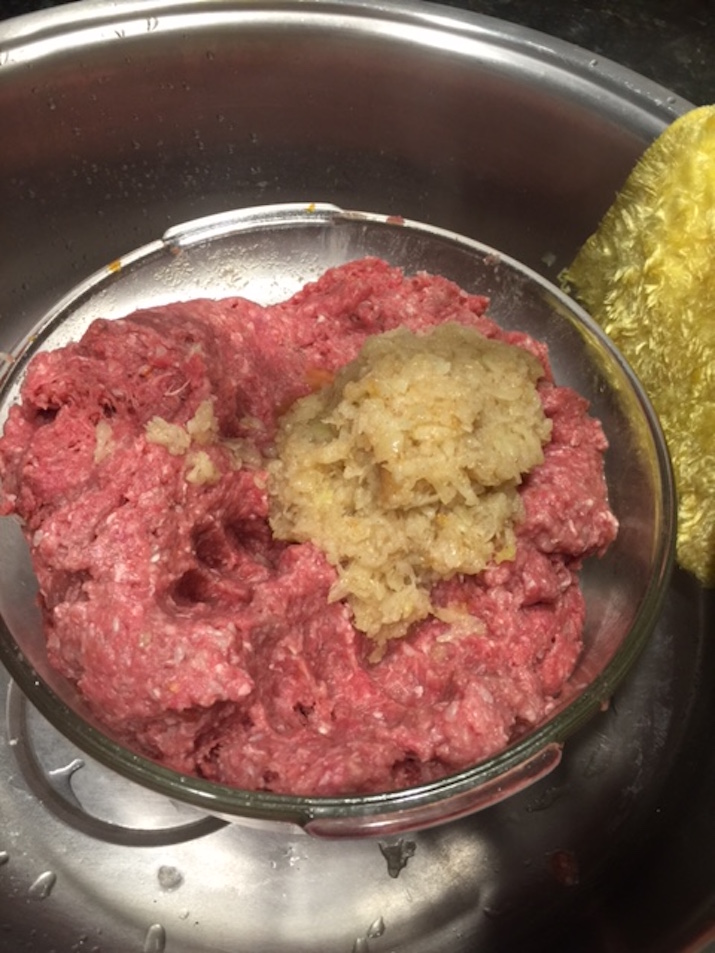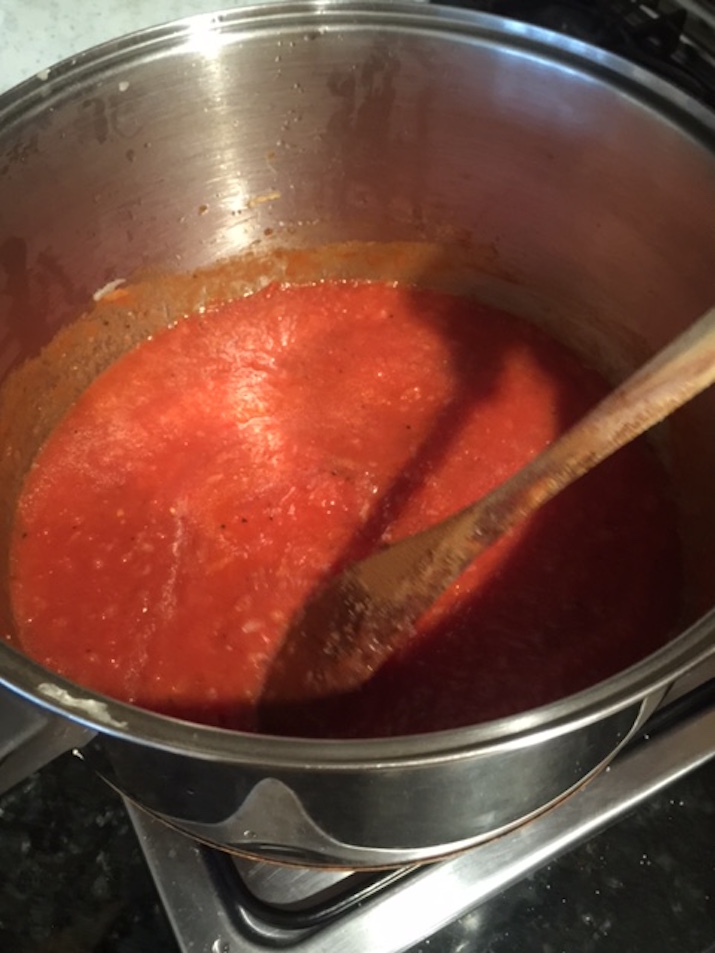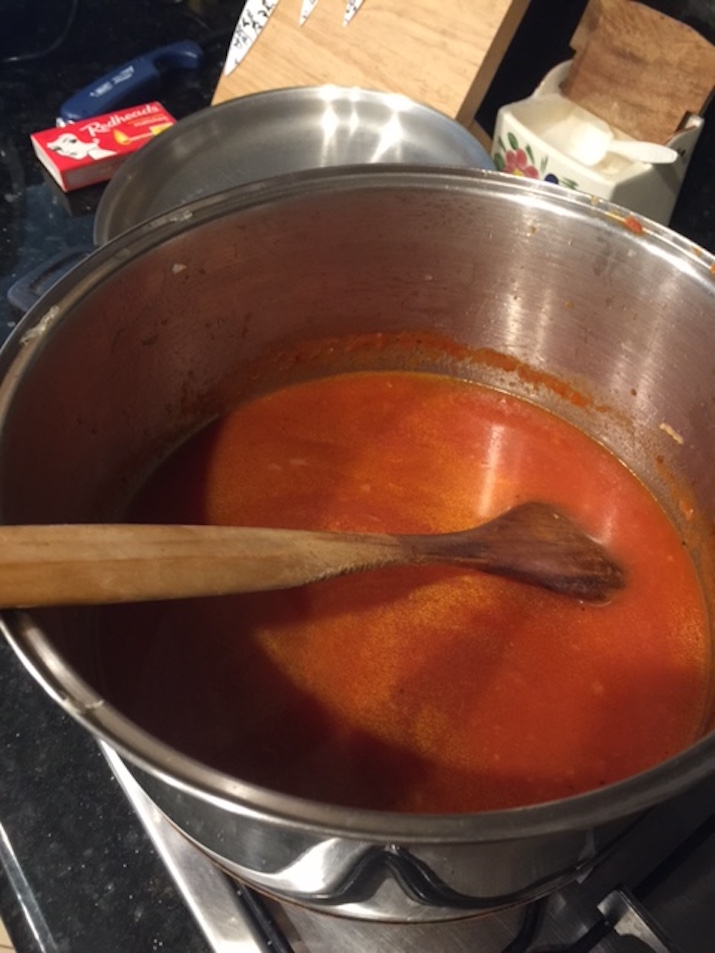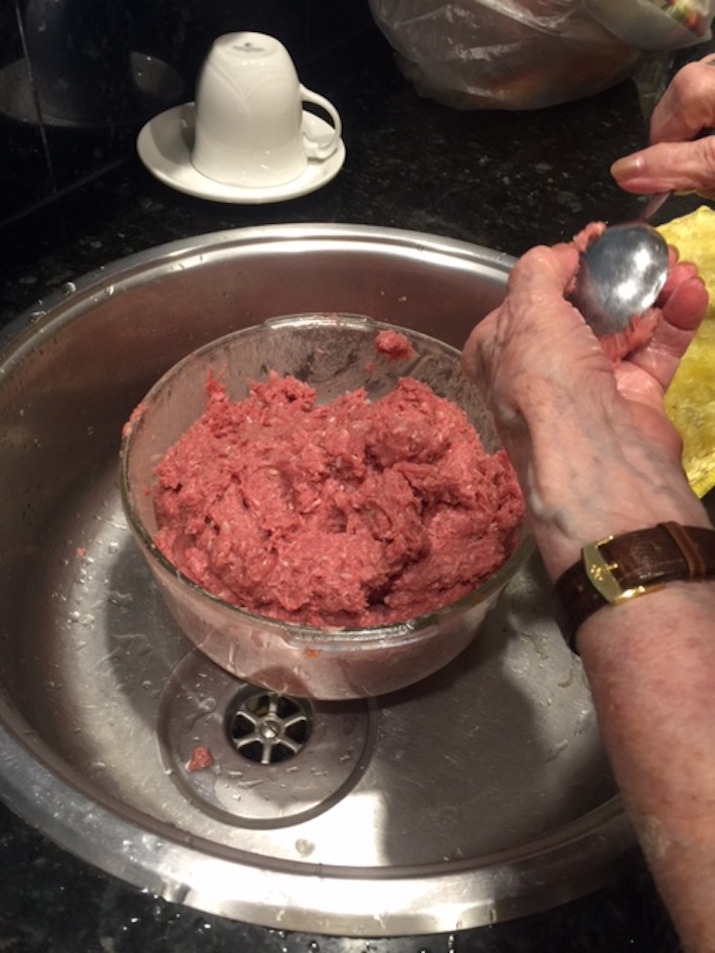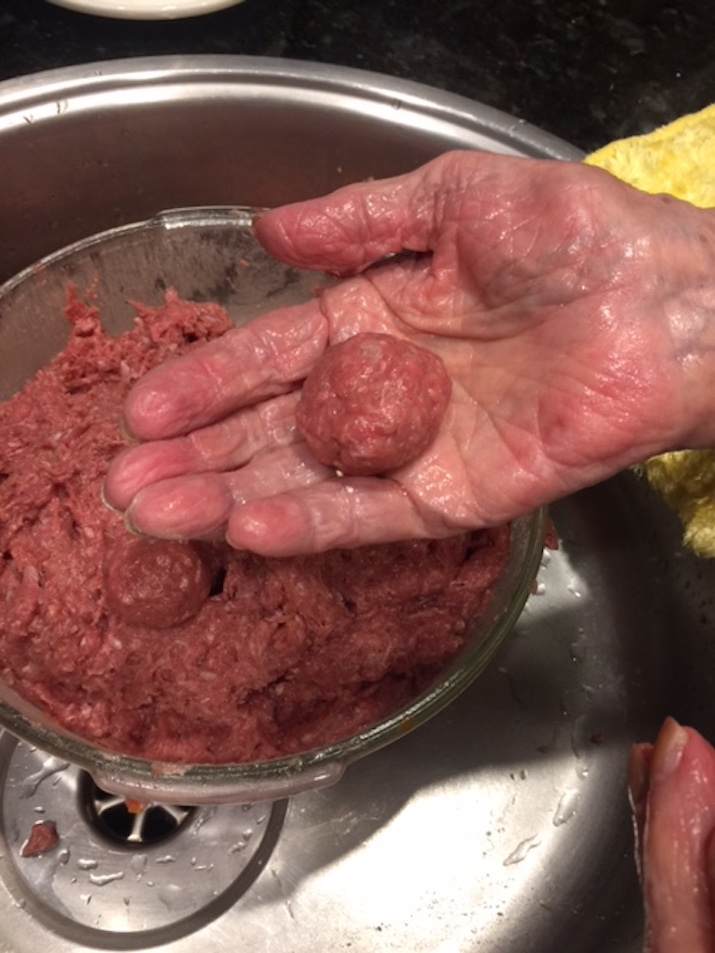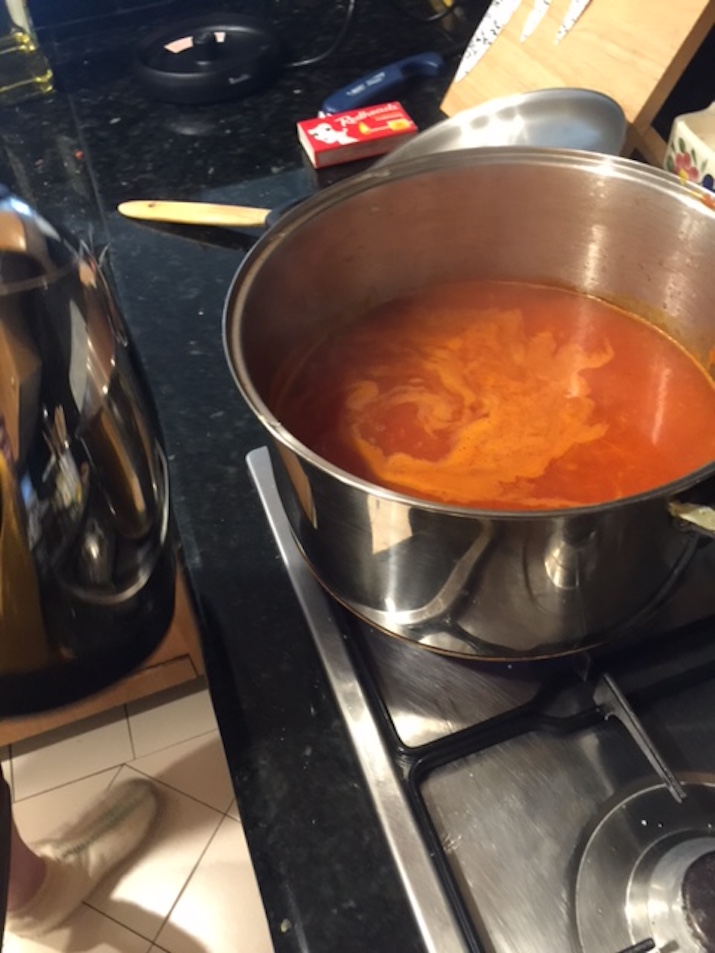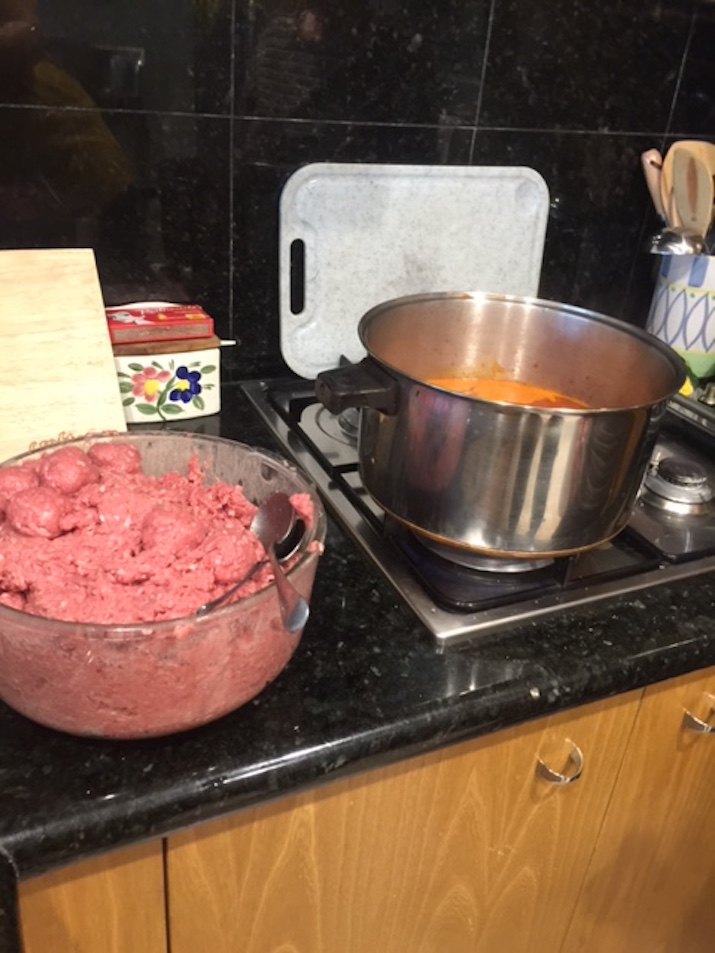 We stopped for lunch…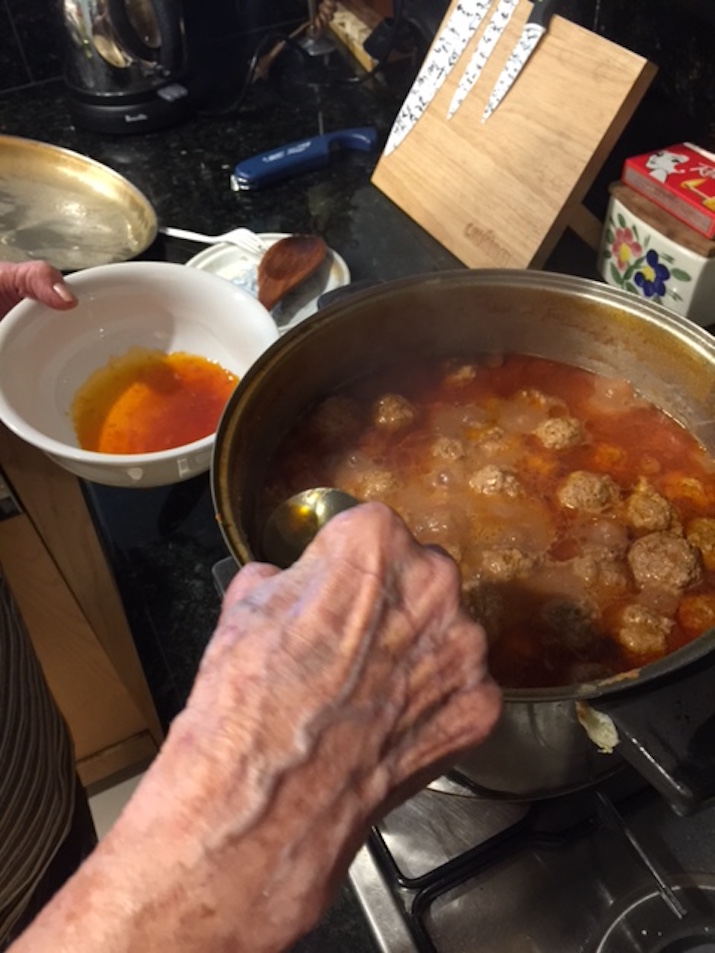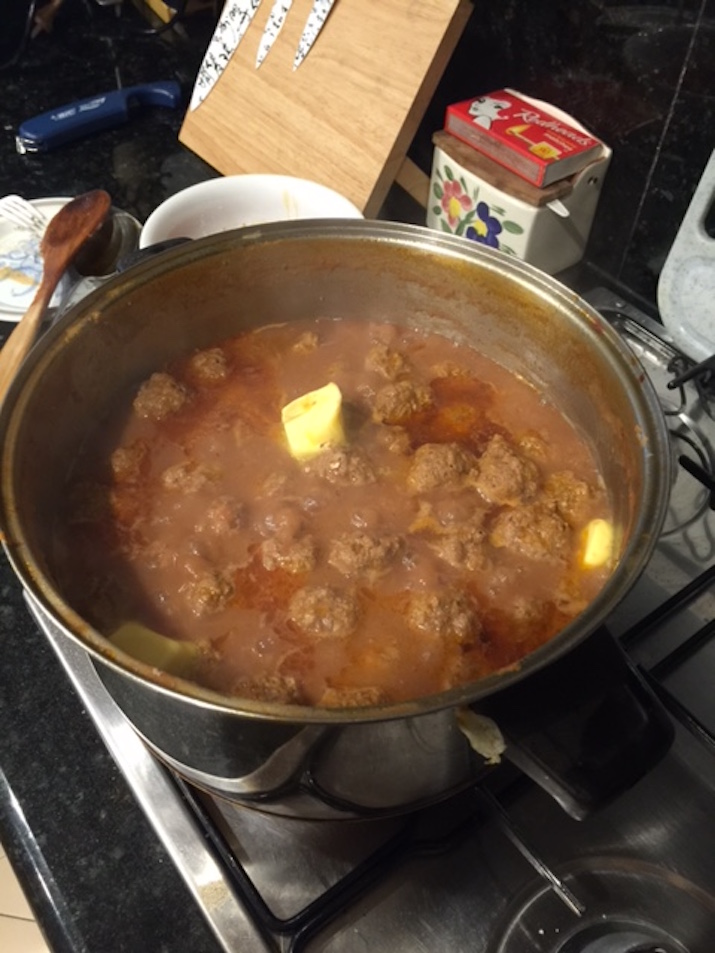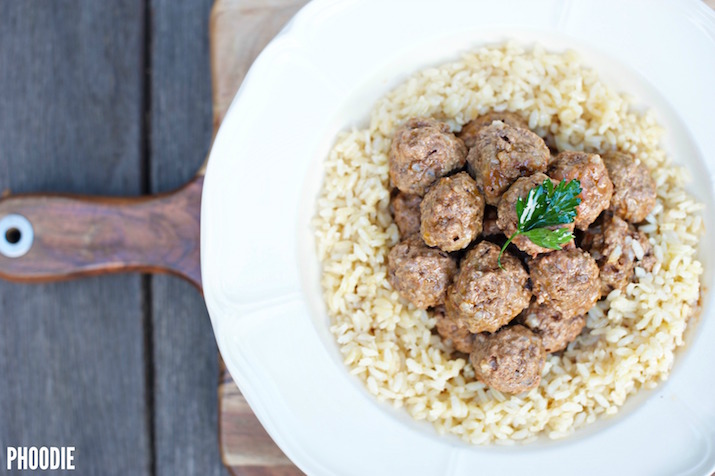 Related posts