MINT CHOCOLATE MOUSSE WITH PEPPERMINT CRISP CRUMBLE BY PHOODIE 2
October 14, 2016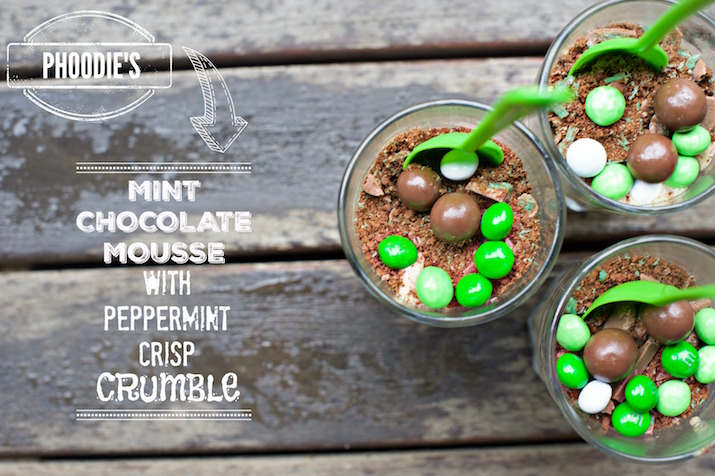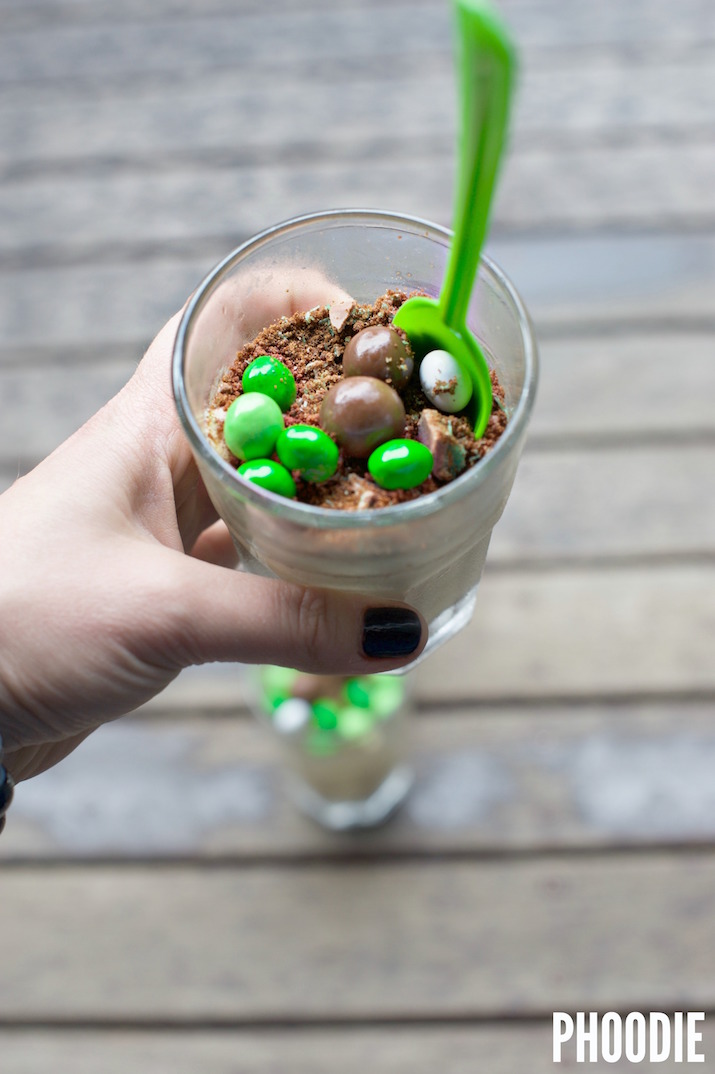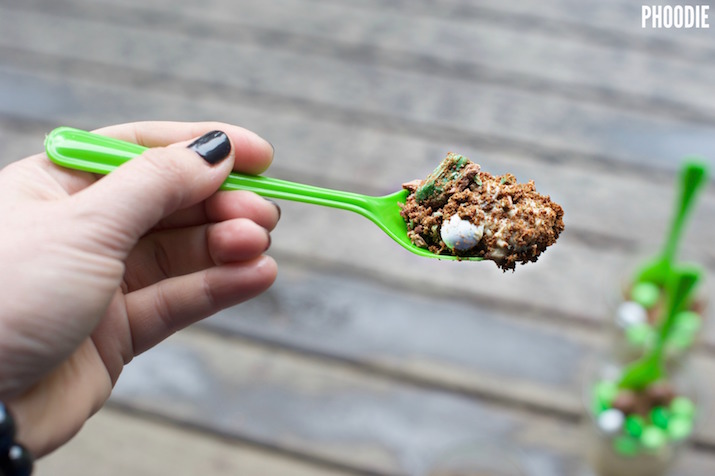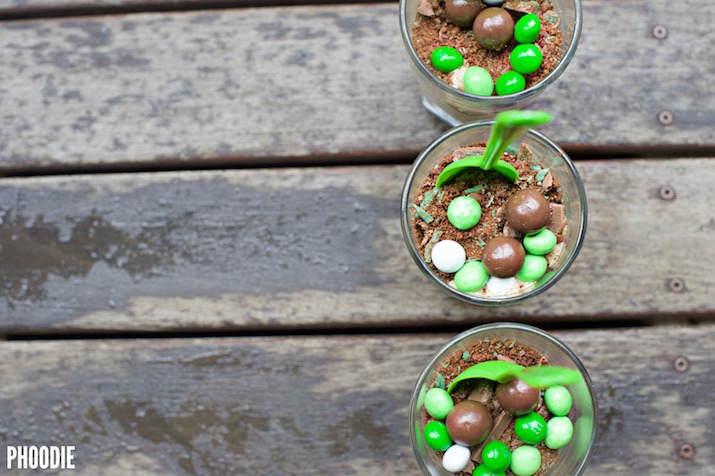 Mint and Chocolate.
A match made in Culinary Heaven.
Honestly, it's one of my favourite flavour combos, as fans of my Emerald City Cheesecake and Mint Chunk Rocky Road will know!
This mousse recipe is very similar to my Toblerone Mousse one, so if you've made that and know how easy it is then you'll whip this up in a breeze!
The perfect 'make ahead' dessert, I hope you enjoy it!
Kali Orexi!
INGREDIENTS
For 8 serves
For the mousse
250ml thickened cream
155g plain milk chocolate
50g Cadbury Dairy Milk Bubbly Mint or Similar
105g white marshmallows
An additional 250ml thickened cream – whipped
For the base
250g Arnott's Choc Ripple (or any plain chocolate cookie)
5 x 35g Peppermint Crisp chocolate bars
For topping
150g of a mixture of Mint M and Ms and Mint Malteasers
METHOD
1) Roughly chop the 205g of Plain and Mint Cadbury chocolate and place it in a large microwave safe bowl with the cup of cream and the marshmallows. Stir thoroughly.
2) Mircrowave on high for 3 minutes (AT 30 SECOND INTERVALS, STIRRING EACH 30 SECONDS, TO ENSURE IT DOESNT BURN!) note: it may take more or less than 3 minutes in your microwave, you are simply aiming to melt all of these ingredients together. As such, you could also do this on the stove, either directly or using a bain marie – but make sure to stir so it doesn't burn!
3) Remove mixture from microwave, use a whisk to give it a good stir and set aside on your bench for it to cool completely.
4) Whip the additional cream to soft peak stage.
5) Add the whipped cream to the cooled Chocolate mixture – start by folding it through with a spatula and then use a whisk to combine it at the final stages. The mixture should be very smooth, you don't want any random lumps of cream.
6) To make the base, blitz the Choc Ripple biscuits to a fine crumb and place in a bowl. Roughly chop the Peppermint Crisps into small pieces and add this to the biscuit crumb. Mix well.
7) Place a tablespoon of Peppermint crisp crumb into each glass, pour in the mousse mixture and then place the cups in the fridge for at least 8 hours, preferably overnight to set.
8) Once set, top each mousse with another tablespoon of Peppermint Crisp crumb and then sprinkle some M and Ms and Malteasers over the top to serve.
Enjoy!
Note: These photos are to be used as a guide only – ignore quantities in photos as I made a much larger number of Mousse cups than the recipe states.