MINT CHOCOLATE ROCKY ROAD CHRISTMAS WREATH BY PHOODIE 1
December 13, 2017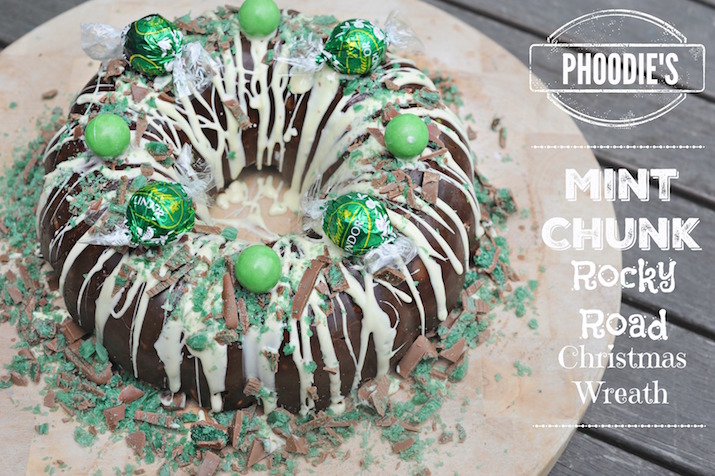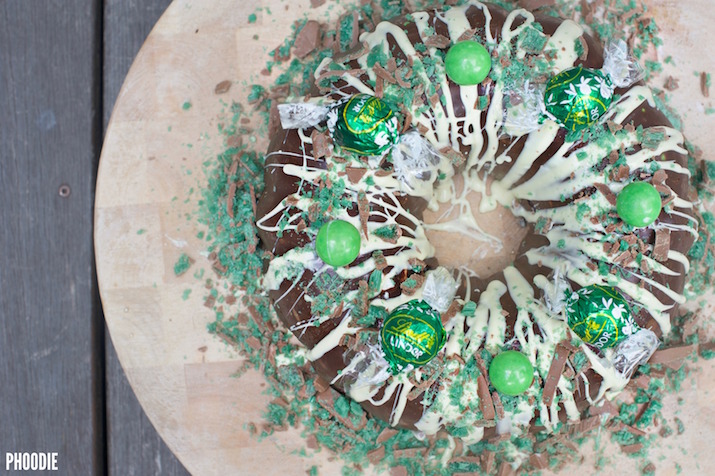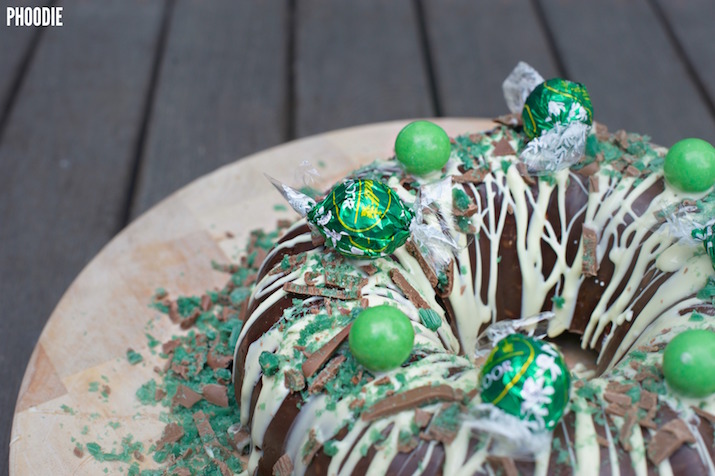 People often ask where my recipe inspiration comes from… and my answer is always the same!
"Everywhere!" I say….because that's the truth!
Sometimes it's from travel, sometimes it's from something I smell or see at a restaurant, sometimes my sister gives me an idea or a friend will call me about something they have eaten to see if I can recreate my own version…
Last week, a PHOODIE reader emailed me as she wanted to combine two of my recipes. She wanted to make my famous Rocky Road Christmas Wreath but she wanted to use my Mint Chunk Rocky Road for it's ingredients. I thought that was the most BRILLIANT idea ever, joining together two of PHOODIE'S most requested and most popular recipes and making them ONE! So apart from writing back and telling her I thought her idea was awesome and that she would need to do x,y and z with the quantities, I also realised that I should be actually making and photographing this idea myself and sharing it with EVERYONE!
So here y'all go!
PLEASE make sure to TAG me on Instagram (@phoodigram), Facebook (www.facebook.com/phoodieblog) or just send me an email at phoodie@phoodie.com.au with your wreath photo attached! I love seeing everyone's work!
On that note, I would like to thank you all so much for your love and support this year and in addition I'd like to wish you all the most Merry Christmas (if you celebrate it like me) and a Happy, Healthy and Safe holiday season to all! This will be my last recipe post for 2017 but STAY TUNED as I have the giveaway to end all giveaways coming up before new year!
XXX
Phoodie
INGREDIENTS
180g Mini White (or Green) Marshmallows
1 1/2 cups roughly chopped Peppermint Crisp Bars, (reserve 1/2 cup for decorating)
1 cup Mint Slice biscuits
1/2 cup Chocolate Coated peanuts
1 cup Darrell Lea Mint Chocolate BB's
an additional 4 Darrell Lea Mint Chocolate BB's, to decorate
4 Lindt Balls – Mint flavour, to decorate
750g Dark Chocolate melts
100g White Chocolate melts
Butter – to grease the bundt tin
METHOD
Butter up your bundt tin in preparation for step # 3 – be generous with the butter! The last thing you want is for the wreath to get stuck!
1) In a large bowl, place the marshmallows, chopped peppermint crisp bars, chopped Mint Slice biscuits, choc peanuts, and BB's. Mix with a wooden spoon.
2) Melt the dark chocolate either over a double boiler or in the microwave (if doing it in the microwave be careful not to burn it!)
3) Wait for melted chocolate to cool slightly and then pour over all other ingredients. Stir together immediately and transfer to a butter lined 24 cm bundt tin.
4) Place in fridge to set for a few hours.
5) Remove from fridge and allow to come to room temp (not melt if it's hot where you are!) Remove from bundt tin. DON'T FREAK OUT if it doesn't come straight away, if you have used enough butter it will come!
6) Melt the white chocolate and drizzle over the top of the wreath with backwards and forwards motions to create a rough zig zag (see pics) Sprinkle over additional chopped Peppermint Crisp and use white chocolate to 'glue' the BB's and Lindt Balls around the wreath, evenly spaced.
7) To present, lay on a flat board and place bright green ribbon tied in a bow at the top-centre.
Stores for up to 10 days in a air tight container in the fridge.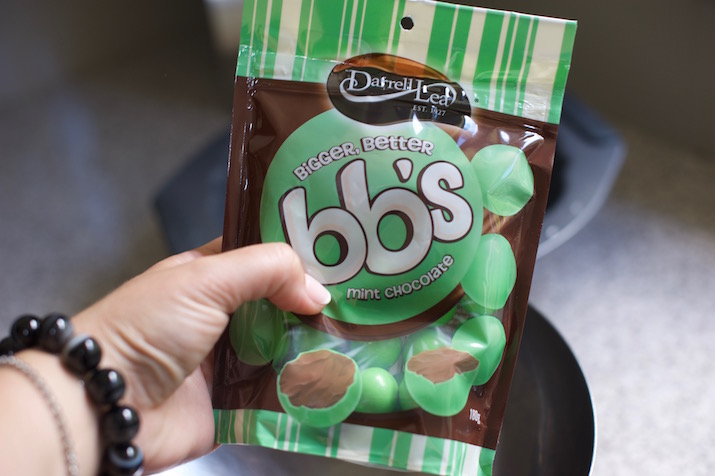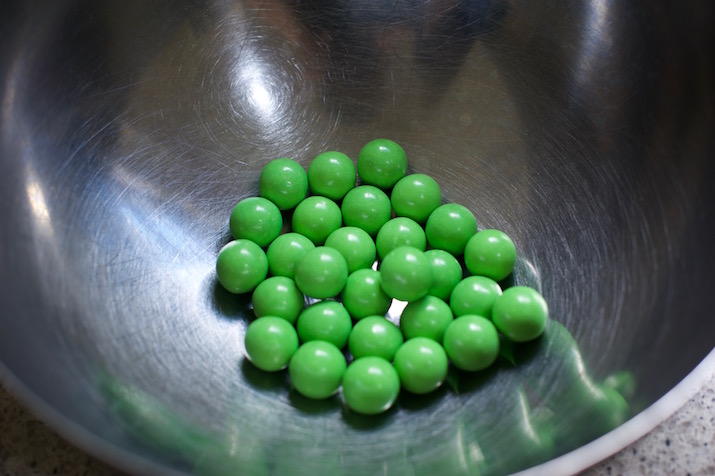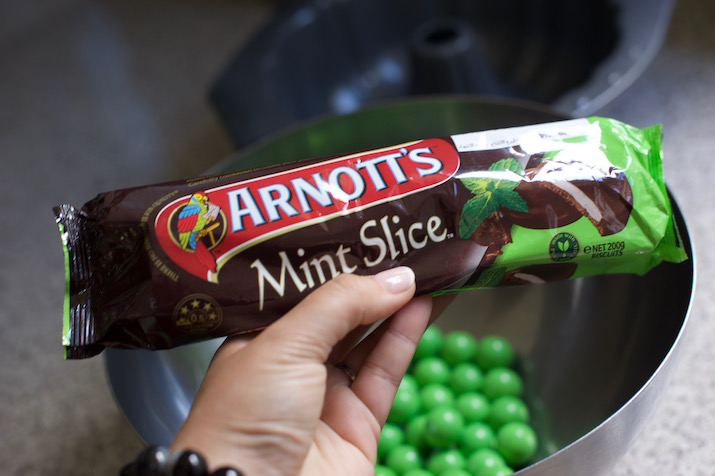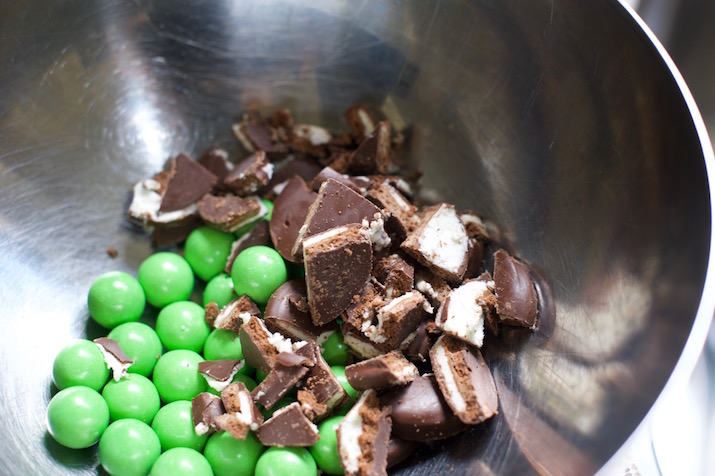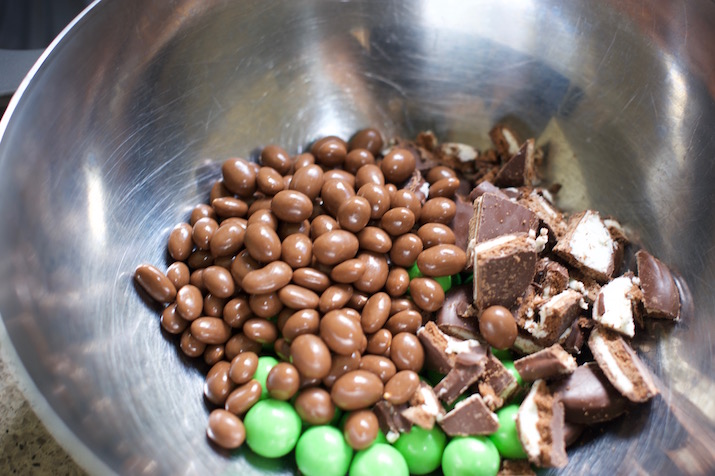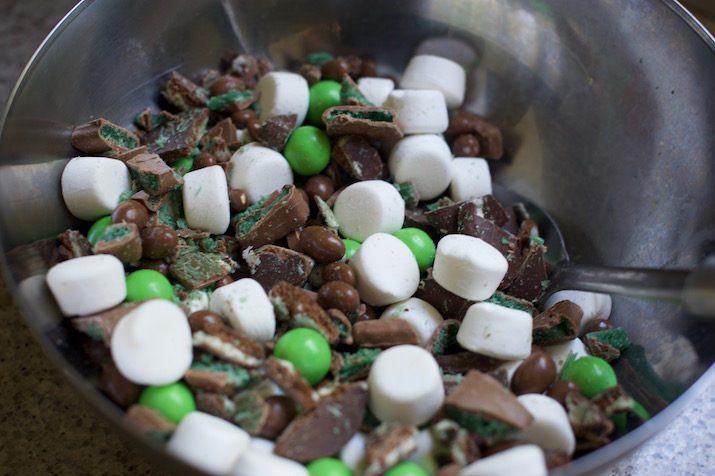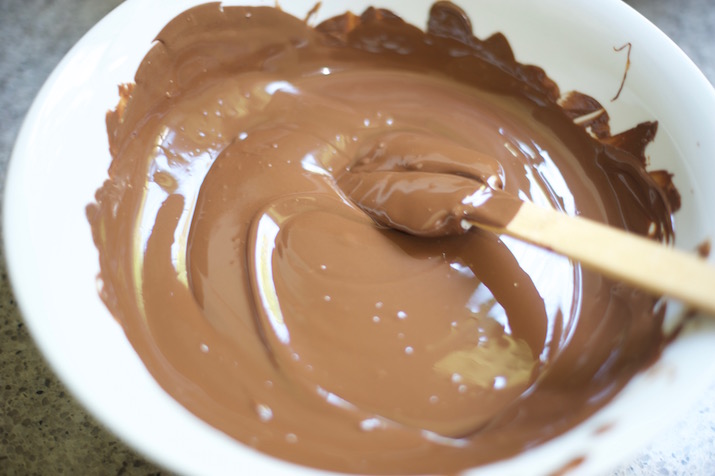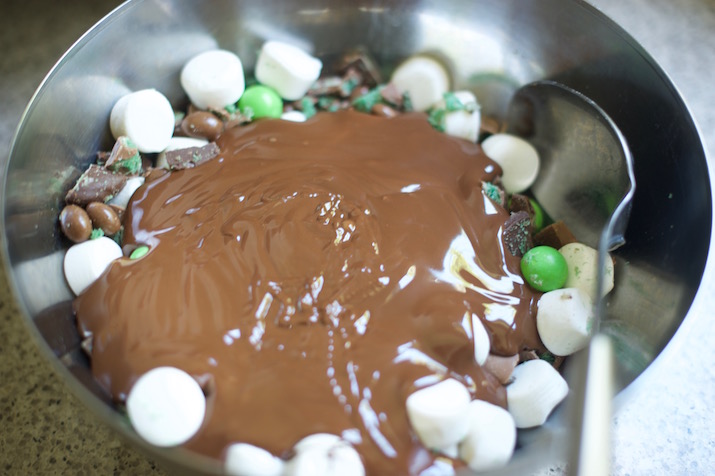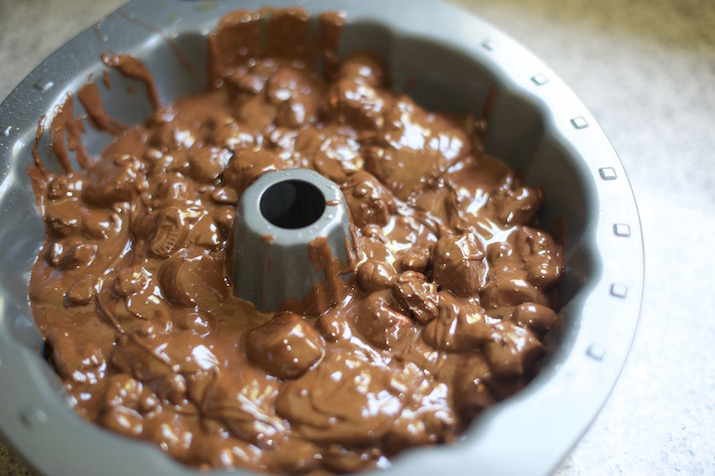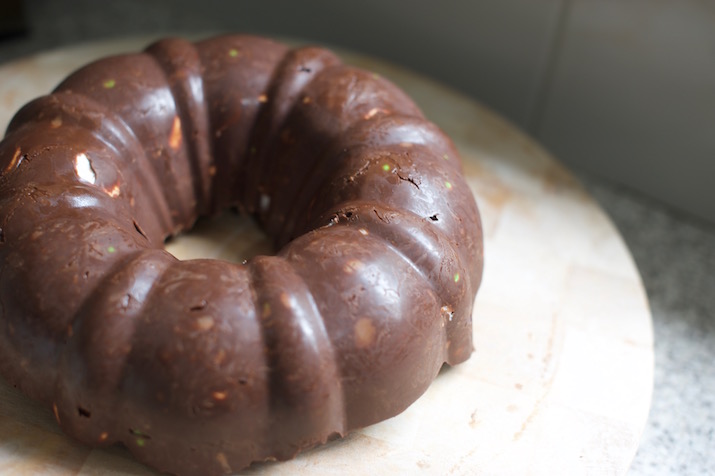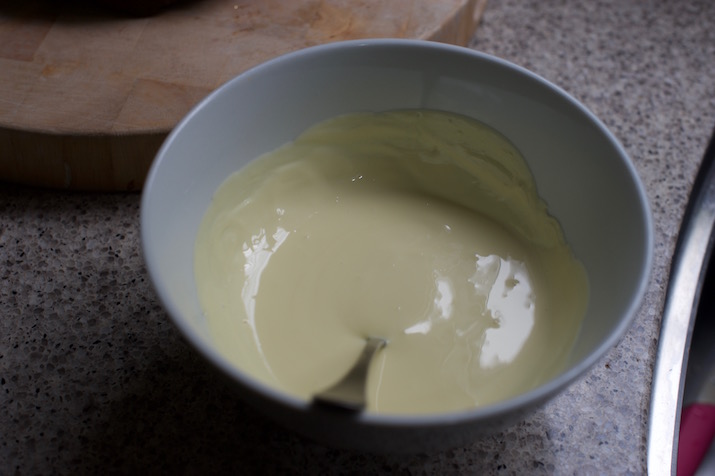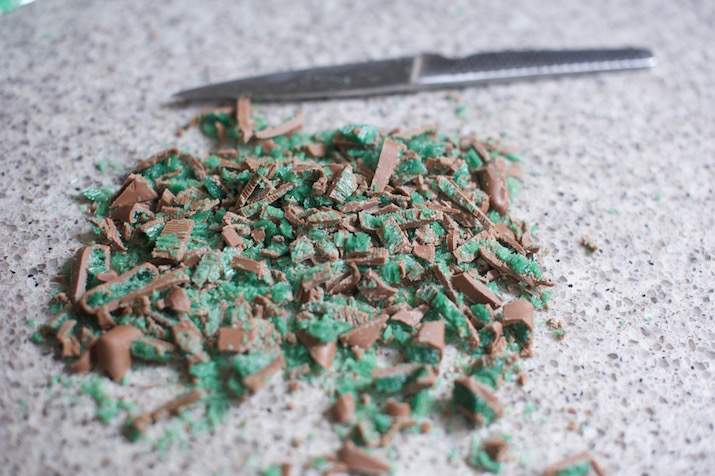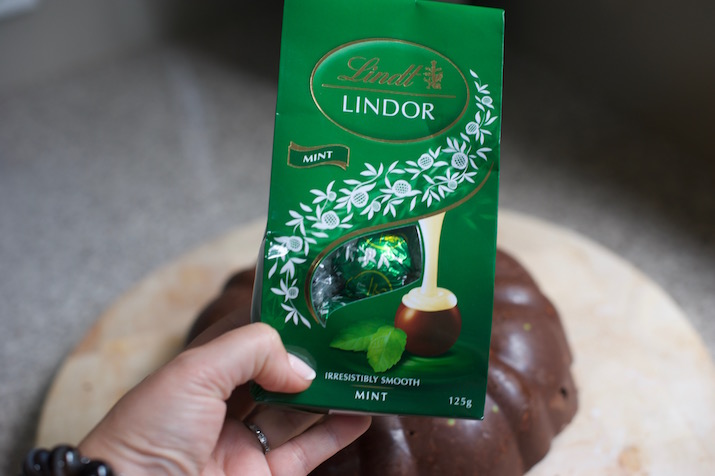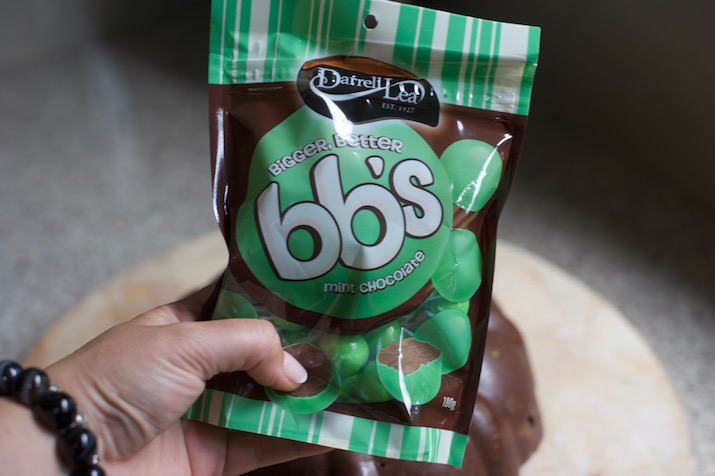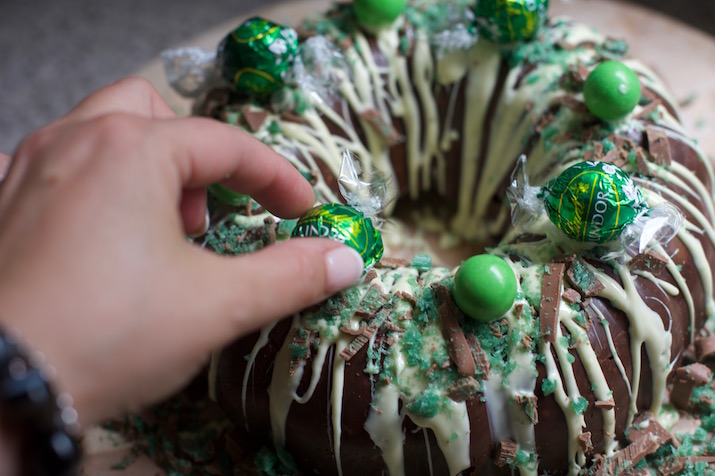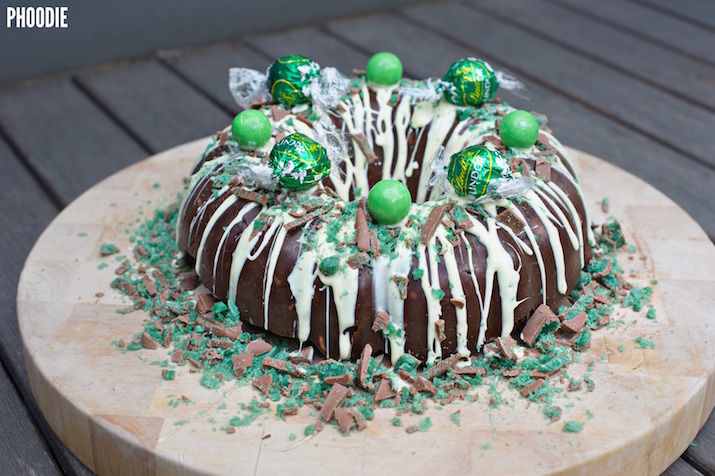 Related posts