THE BEST CARAMEL SLICE IN THE WORLD 3
September 13, 2017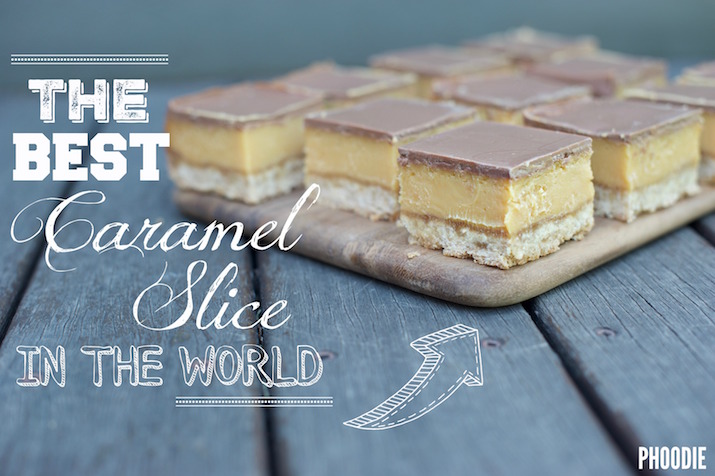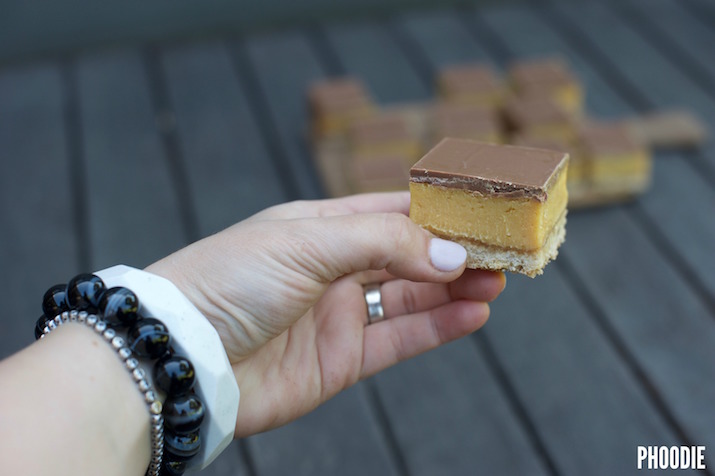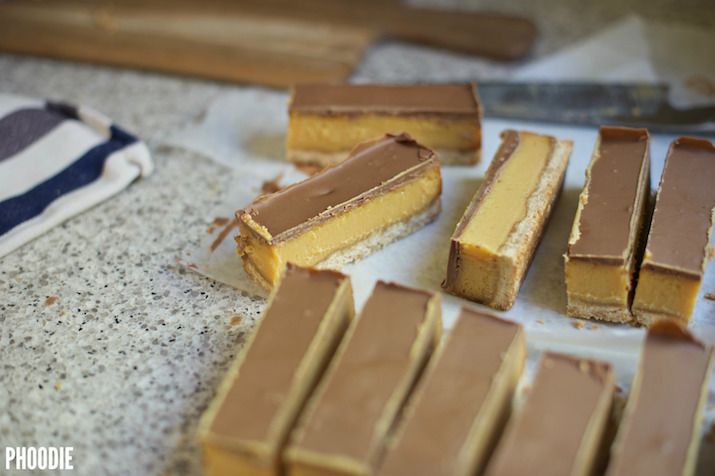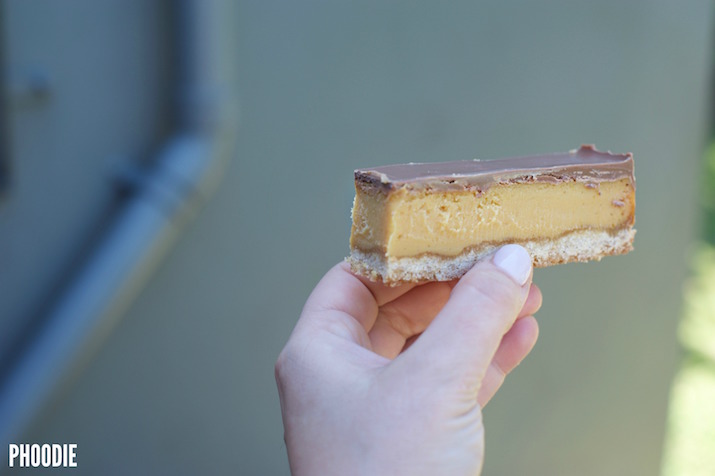 My sister in law Jackie has been making this delicious creation for YEARS, and although the original recipe comes from Donna Hay, it is Jackie's tips and tricks that elevate this slice to the next level!
So folks, the recipe you have been waiting for…. IS FINALLY HERE!
If you're needing to win someone over, make an apology, thank someone for their kindness, or anything in between all of those, then THIS is the slice for you to bake!
SUCH a crowd pleaser – make a double batch like I did, you won't be sorry!
Phoodie
Note below tips from Jackie:
If you like, double the recipe and use two 20cm x 20cm trays.
Use salted butter
Use Milk Chocolate instead of Dark for the topping
Make sure that the biscuit base browns (but doesn't burn!) as it will add flavour and make it extra crunchy
Make sure to cook the caramel in the oven until dark golden brown (refer to below image) as this also intensifies the caramel flavour