CHICKEN SANDWICHES – THE BEST IN THE WORLD! BY PHOODIE 0
December 6, 2017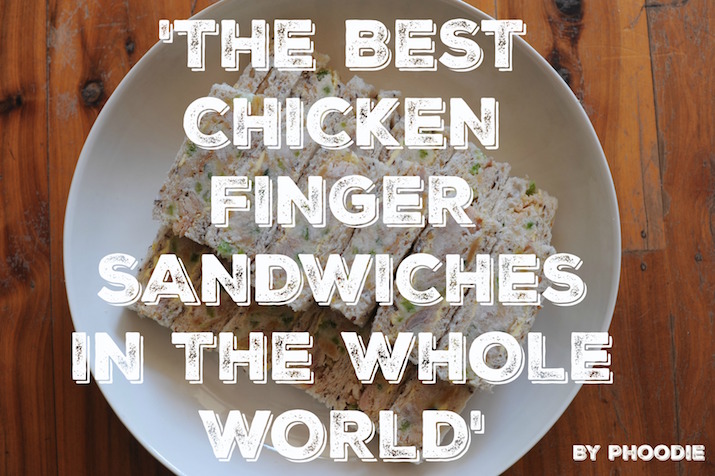 No matter WHAT the occasion, if a plate of my chicken sambos is floating around, I can assure you, they will ALL be eaten!
Everyone (except for vegetarians!) loves a PHOODIE Chicken Finger Sambo!
I've been meaning to get this recipe up here FOREVER, but I always forget to take snaps when I'm making them…. but not this time! No way! I made sure the camera was on standby and so here you go….
Enjoy!
Kali Orexi!
Phoodie
INGREDIENTS
1 x large store bought BBQ chicken with stuffing
1 bunch chives, chopped finely
6 long stalks celery, chopped into small pieces
1 cup roasted slivered almonds
440g whole egg mayonnaise
1 loaf multigrain bread
salt and pepper to taste
butter (for bread)
METHOD
1) Remove all of the meat from the chicken carcass. Chop into small pieces and place in a bowl. Also remove 2 – 3 pieces of the crispy chicken skin, chop that and mix it in with the meat.
2) Remove the stuffing from the chicken and place into the bowl with the meat.
3) Chop the chives and celery and add them to the bowl. Also add in the roasted almonds.
4) Add the mayonnaise to the bowl and then mix all ingredients together well.
5) Add salt and pepper to the chicken mix, stir well and taste. Adjust to suit.
6) Take 2 slices of bread, butter each side, add a generous amount of chicken mixture to one slice of the bread, spread evenly and place the other slice of bread on top. Repeat until 9 sandwiches are made.
7) Chop off the crusts and then slice each sandwich into 3 even fingers.
8) Serve immediately, or individually glad wrap each sandwich (before cutting) and store in a tupperware container in the fridge for up to 24 hours. Cut just prior to serving.
Note: these sandwiches can be frozen. I would always wrap them individually, uncut, and then store them in a large tupperware container in the freezer for up to 2 months.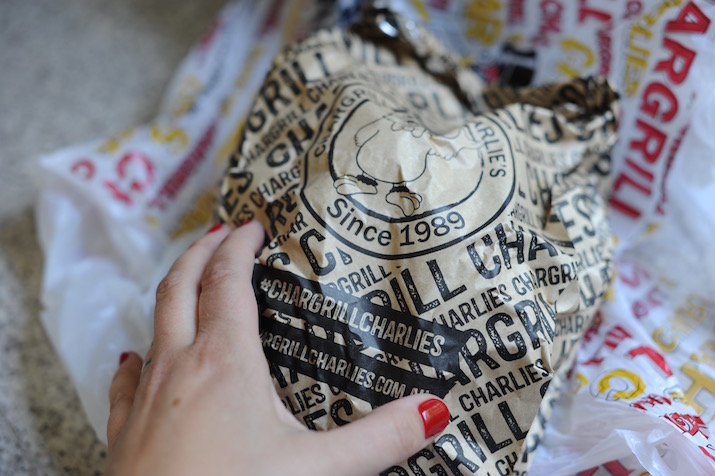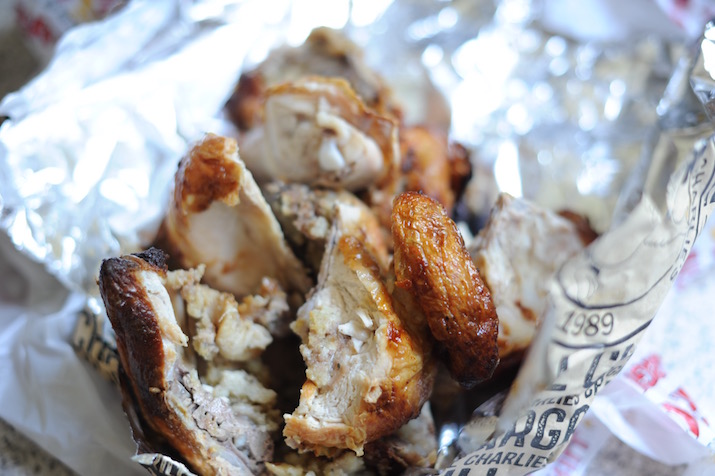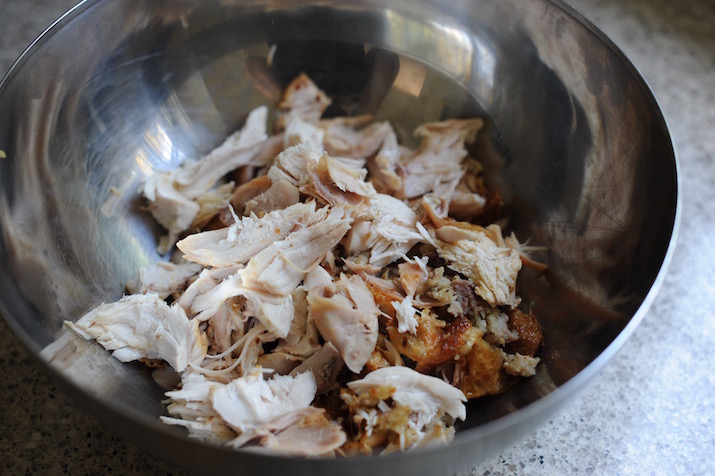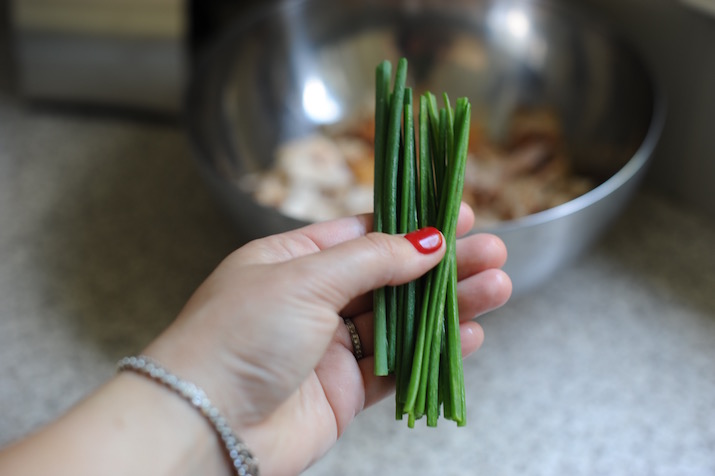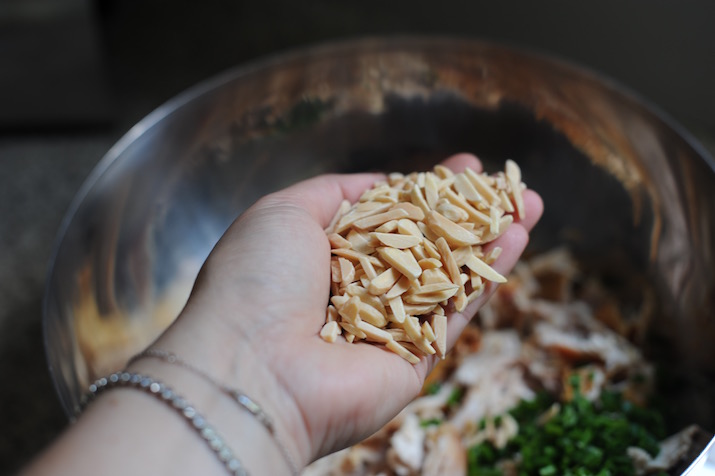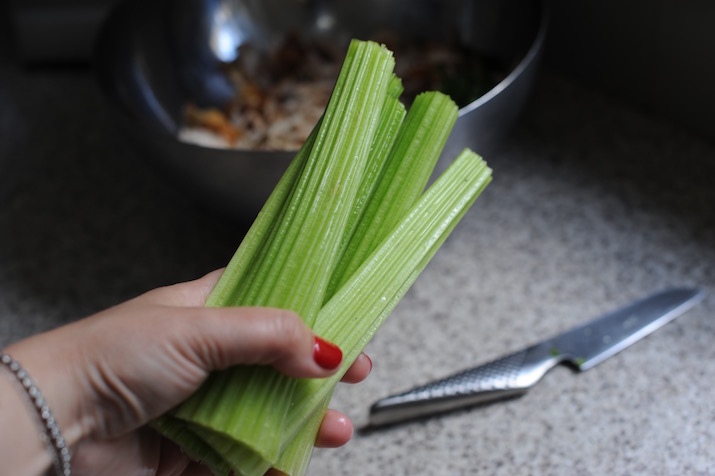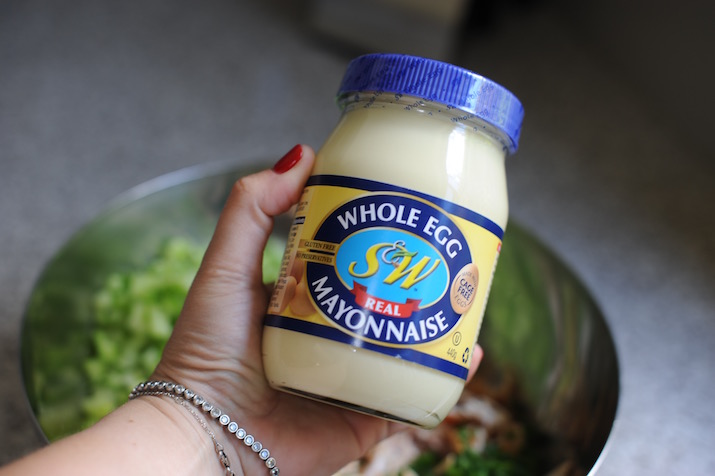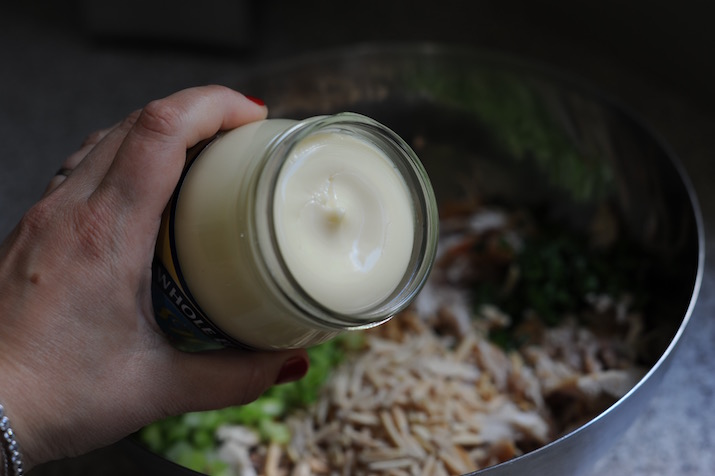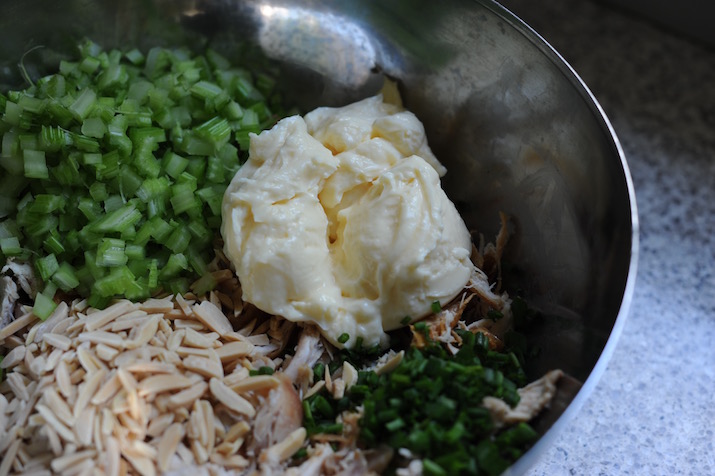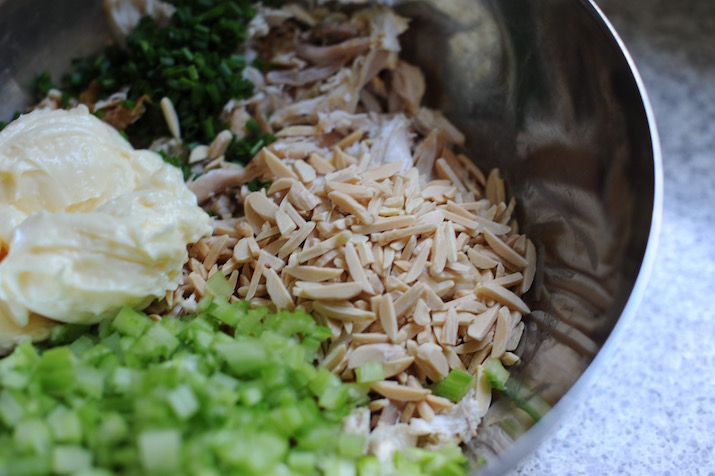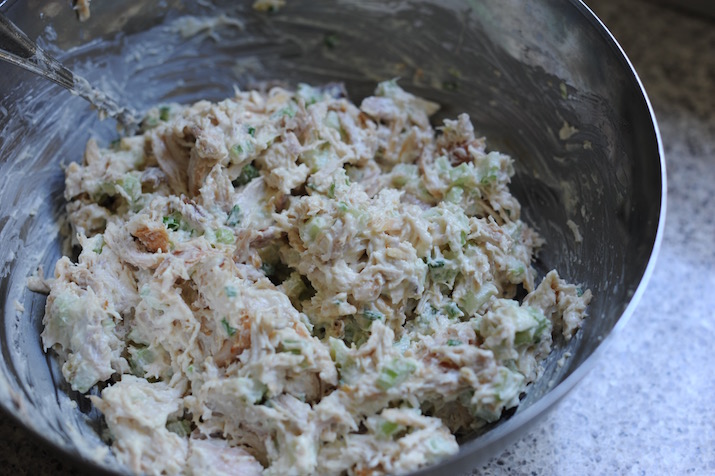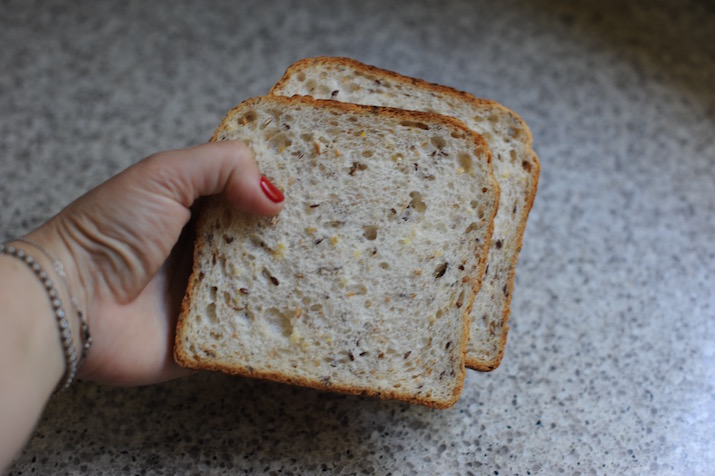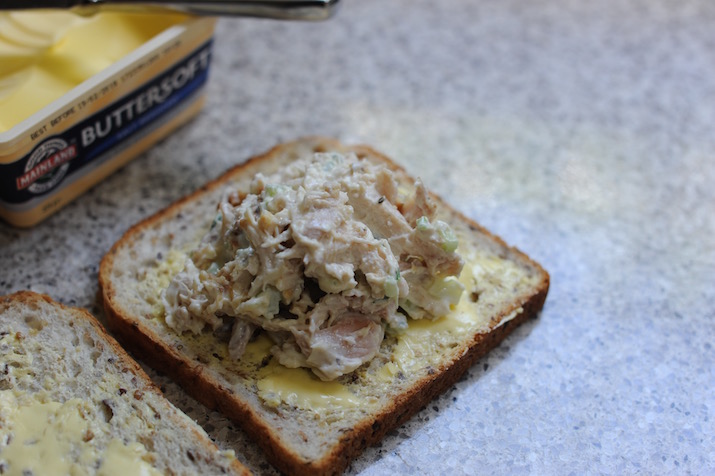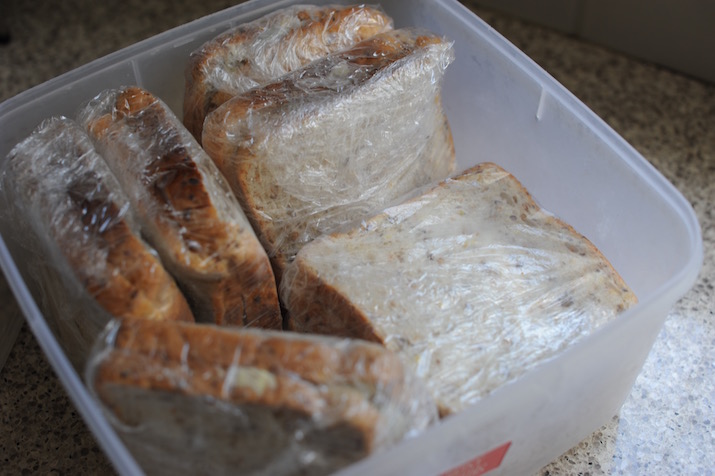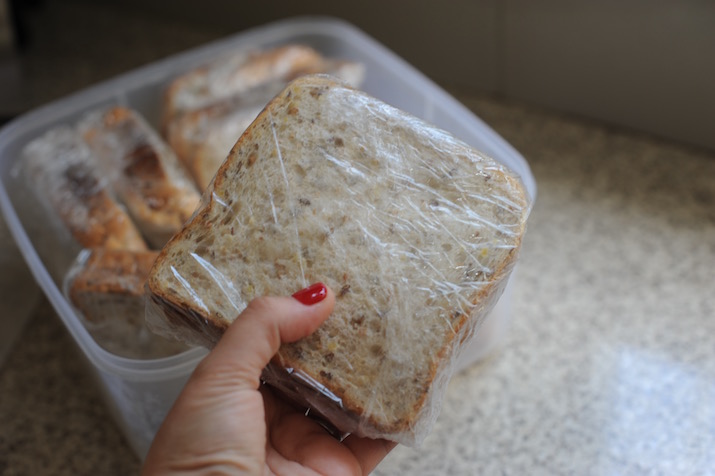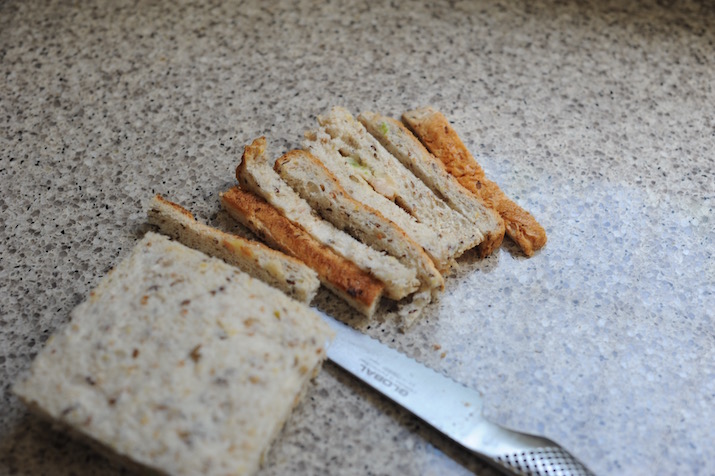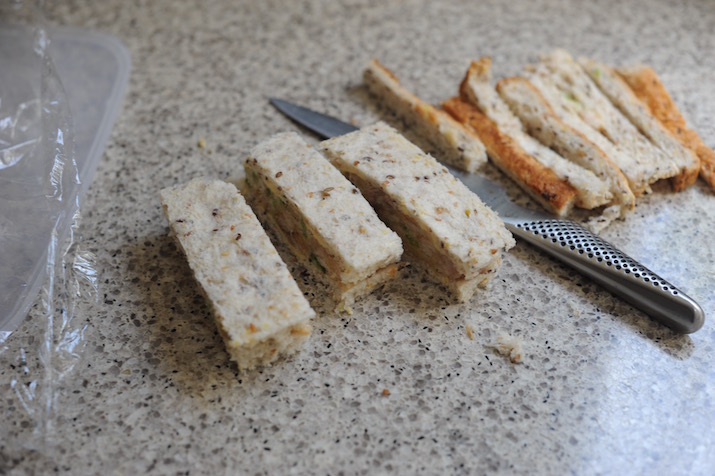 Related posts