MALTESER FUDGE BY PHOODIE 0
February 5, 2018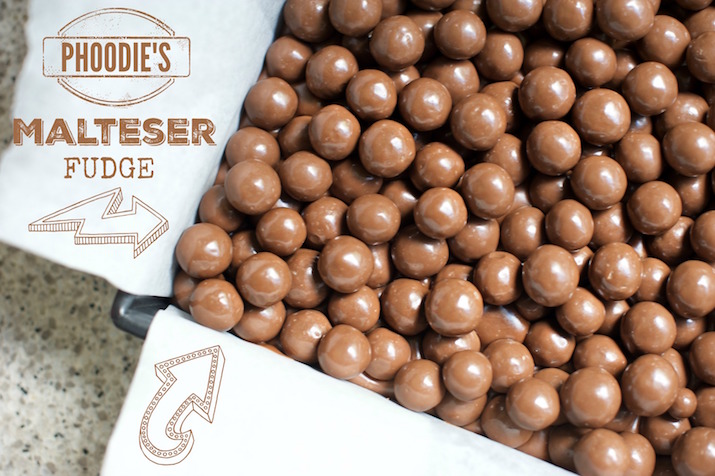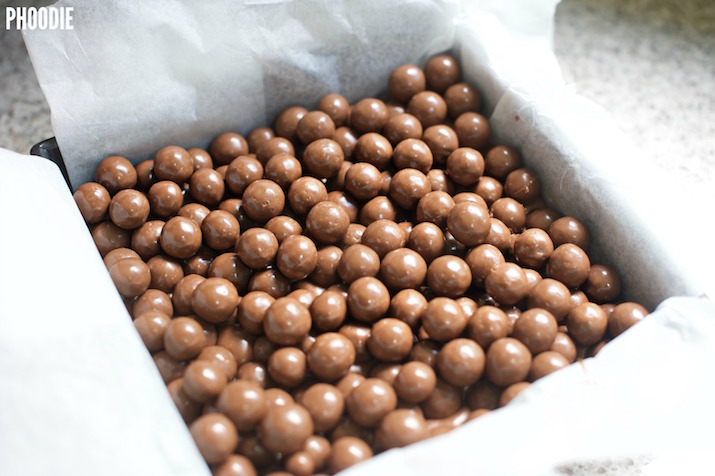 Malteser Fudge.
Because WHY NOT!?
The mountains of chocolatey malt balls atop this fudge, make it not only DELICIOUS to eat but AWESOME to look at too! Feel free to use the Mint or Dark Maltesers instead of the milk ones as they would also work well!
Enjoy!
INGREDIENTS
395g Sweetened Condensed Milk
400g Milk Chocolate (can use Dark)
2 x 250g packets Maltesers (you may use less than this, it just depends how high you want to pile them up!)
METHOD
Line a 20cm square cake tin with baking paper.
In a pan over a medium heat, combine the condensed milk and the milk chocolate. Whisk continuously until combined.
Once combined, remove from heat and allow to cool for a minute.
Pour the mixture into the tin and spread with a spatula.
Place the Maltesers on top of the fudge before it sets. Pile them high!
Set in fridge.
Slice with sharp chef's knife.
Stores for a week in tupperware in the fridge.