PHOODIE'S CHRISTMAS KISSES 0
December 5, 2013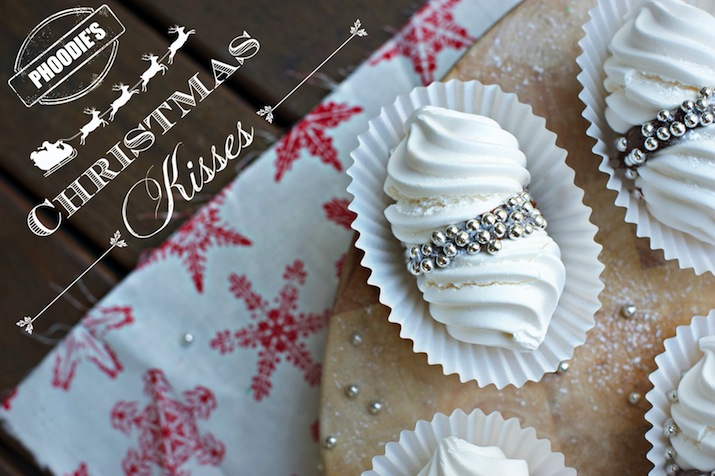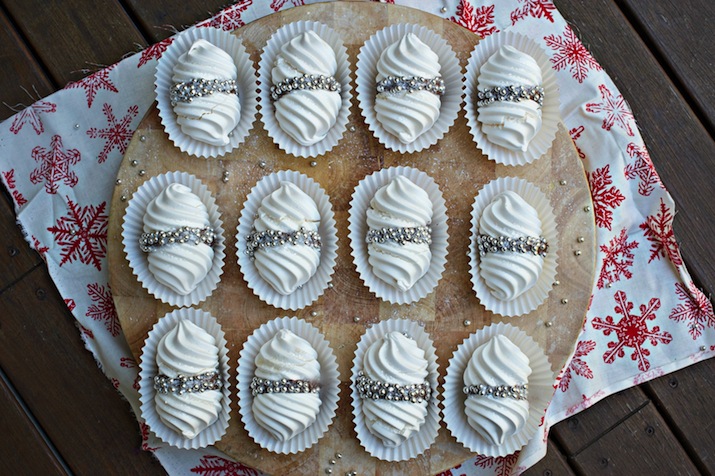 ___________________________________________________________________________________________
DON'T FORGET TO FOLLOW ME ON INSTAGRAM (CLICK HERE) TWITTER (CLICK HERE) AND FACEBOOK (CLICK HERE)
___________________________________________________________________________________________
Last Sunday night we went out for dinner.
Ok.
Nothing unusual about that.
There's also NOTHING UNUSUAL about the fact that 1 hour before we were leaving I hadn't thought about the "something sweet" I had promised to bring.
Enter one of my MANY "assemble" recipes.
I adore assemble recipes. Because as much as I passionately love cooking, I am realistic enough to know that I (we!) don't always have time to make everything from scratch.
Feel free to adapt the below by changing the colour of the glitter you use, or the type of meringue kisses you buy. You can even change the filling! For example, whipped cream with raspberries folded through would be very festive and super yummo!
INGREDIENTS
Makes 12
24 store bought meringue "kisses"
12 heaped teaspoons of chocolate-hazelnut spread
edible white glitter
small edible silver balls / cachous
12 large muffin paper cups
METHOD
1) Place a heaped teaspoon of choc-hazelnut spread on the base of a kiss. Gently sandwich another kiss on top.
2) Place the kiss sandwich into a muffin paper cup and then cover the choc-hazelnut spread centre with silver balls.
3) Cover the centre generously with glitter, dusting a little bit over the rest of the meringue as well!
ENJOY!