PHOODIE'S CHOCOLATE, COCONUT + NUTELLA CUPCAKES WITH FERRERO ROCHER TOPPING 8
June 17, 2014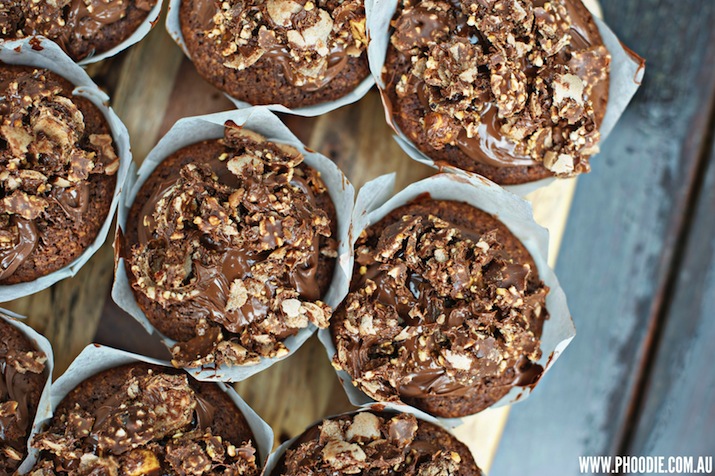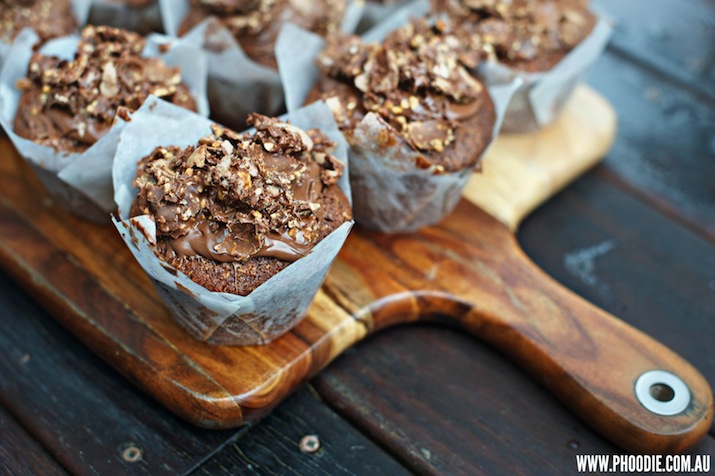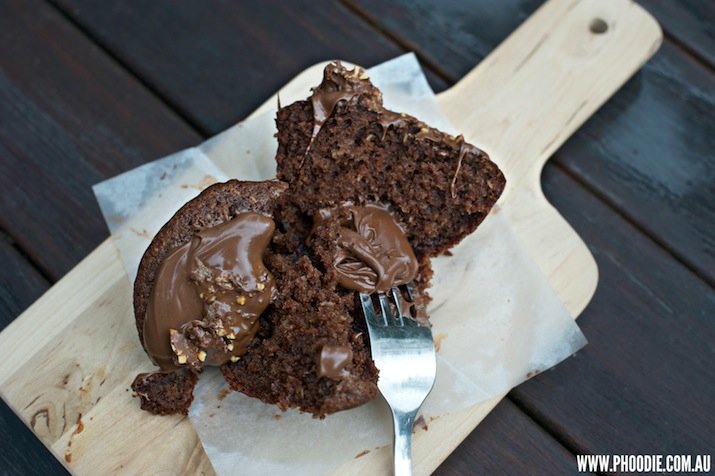 I mean honestly, what words are there?
What letters could be smashed together to form a word, and in turn several words, to form a sentence, that could POSSIBLY describe how AMAZINGLY DELICIOUS these little buggars are.
I'm actually not even going to try.
What I AM going to say though is, apart from the FREAKING OBVIOUS (the taste!) the BEST part about this recipe is that IT. IS. SO. EASY. TO. MAKE!!
YES! Not only am I about to show you how to make these heavenly treats but I am here to tell you right now that with a small amount of training your pet fish can bang 'em together for you whilst you watch last seasons Real Housewives of Orange County (or am I the only viewer of that 'show?!')
ONE BOWL.
ONE SPOON.
THAT. IS. IT.
Now, I can't actually take credit for the cupcake batter as that recipe comes from Donna Hay. But the genius nutella-stuffing, "icing" and Ferrero Rocher topping are all Phoodie-ad ons and, in my opinion, what elevate this humble cupcake to NEXT LEVEL.
INGREDIENTS
1 x Donna Hay Chocolate and Coconut cake (made up as 12 cupcakes – see below for details)
Donna's Cake recipe can be found by clicking HERE (as in, click the word 'HERE' to your left! I have had lots of emails from people in previous posts about how due to only a SUBTLE change in font colour when I post a link they can never find it!!) ACTUALLY, LET'S MAKE THIS REALLY EASY! CLICK ANY WORD ON THIS CURRENT SENTENCE AND YOU WILL MAGICALLY BE TRANSPORTED TO THE RECIPE FOR THE CUPCAKES. You will see that Donna actually makes it as a cake but in this recipe you will need to divide the same amount of mixture as you would use for one cake into 12 cupcakes. Note the baking time may be slightly less than the hour that the cake takes, just check to see when your cupcakes are done by inserting a wooden skewer into them. When the skewer comes out clean they are done.
24 x teaspoons Nutella (2 teaspoons per cupcake for the centre 'surprise')
12 x Ferrero Rocher chocolates – chopped roughly
12 x tabslepoons Nutella – to ice/ frost each cupcake
METHOD
1) Make the cupcake batter.
2) Divide batter in to 2 halves. Half A and Half B.
3) Divide Half A into 12 cupcake liners.
4) Dollop 2 teaspoons of Nutella in the centre of each cupcake  on top of the batter.
5) Use remaining half of batter (i.e Half B) to top the 12 cupcakes up and cover the Nutella centre.
6) Bake Cupcakes as per recipe (see note above about cooking time.)
7) Allow to cool and then ice / frost each cupcake with 1 tablespoon of Nutella.
8) Top with Chopped Ferreros.
CRY FROM JOY.
Thank me via FACEBOOK, INSTAGRAM, OR TWITTER :) :) :)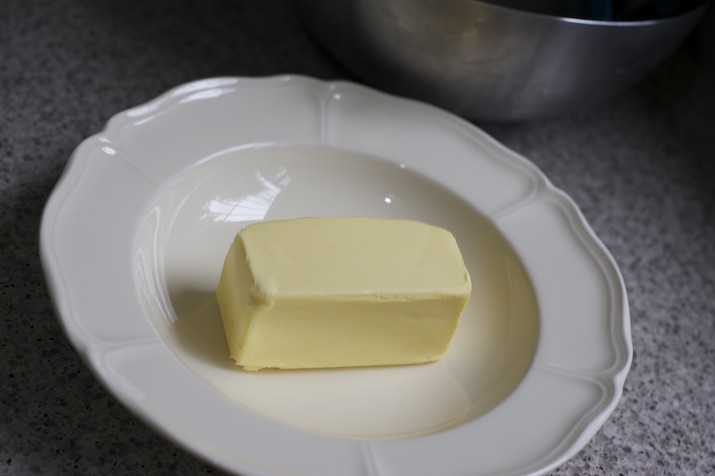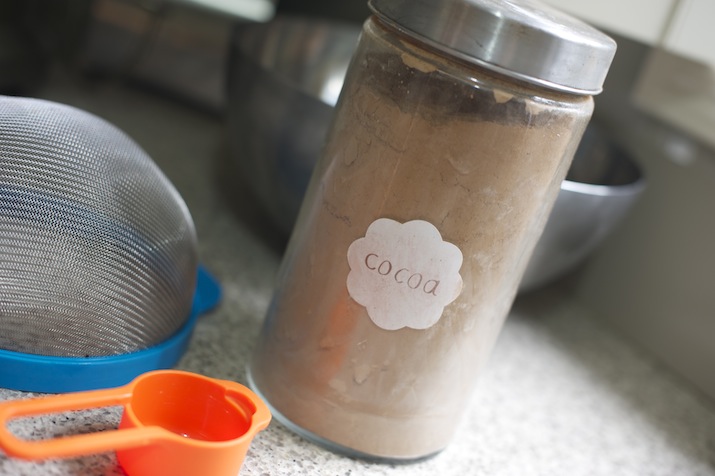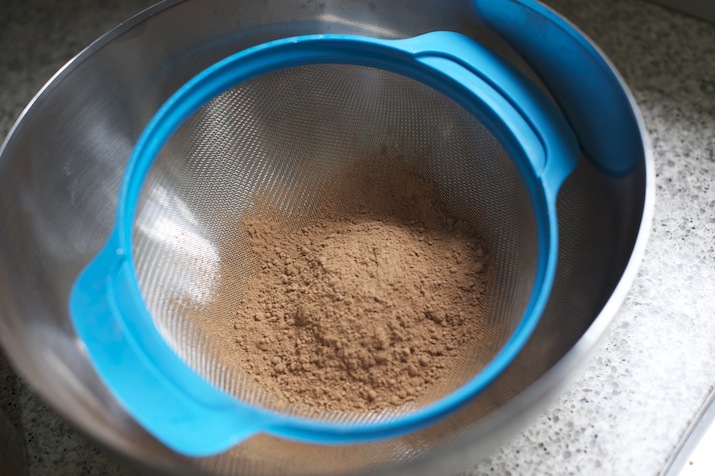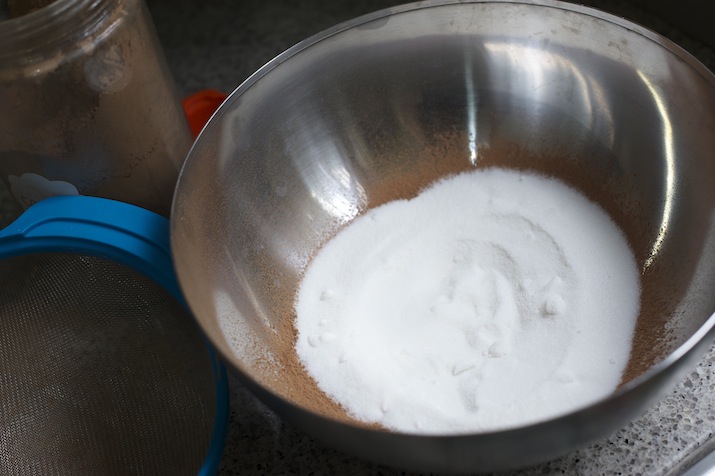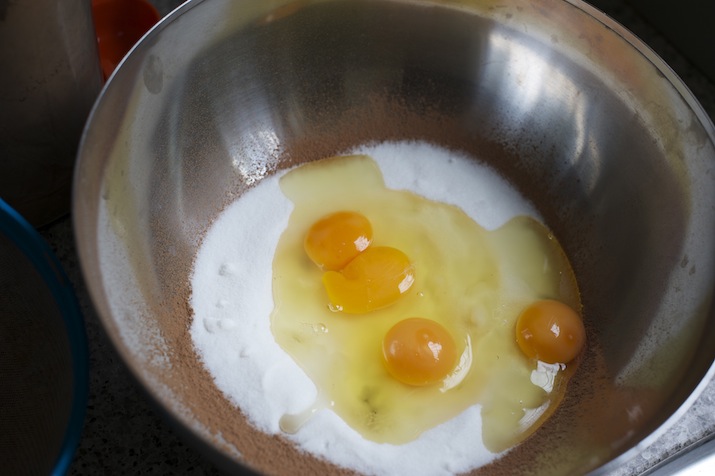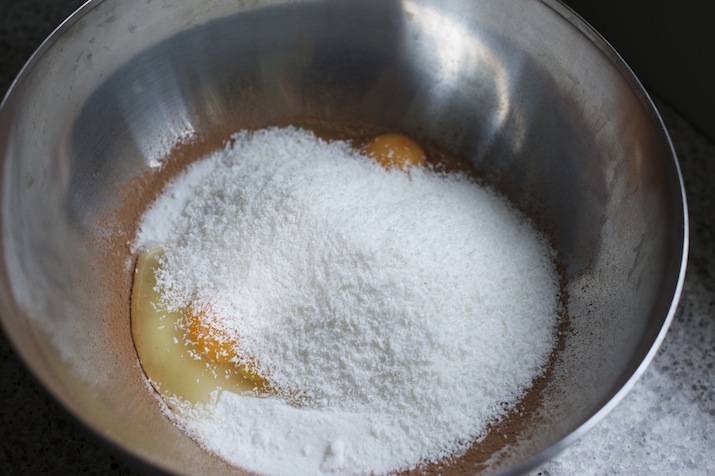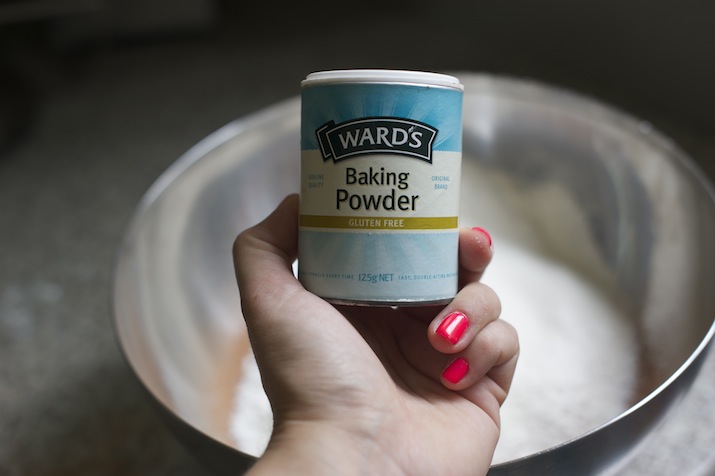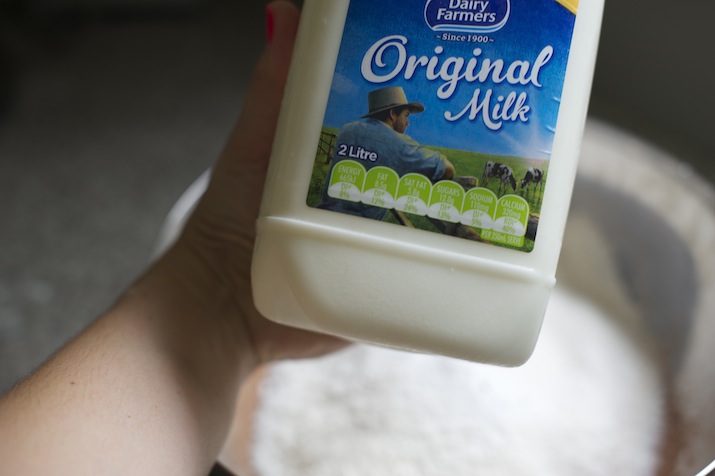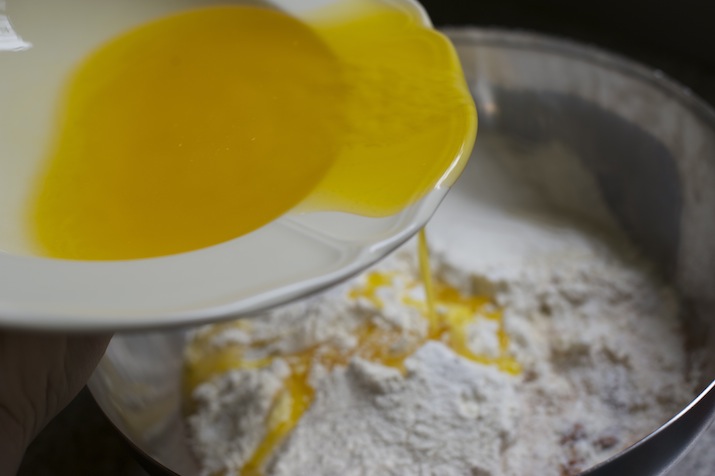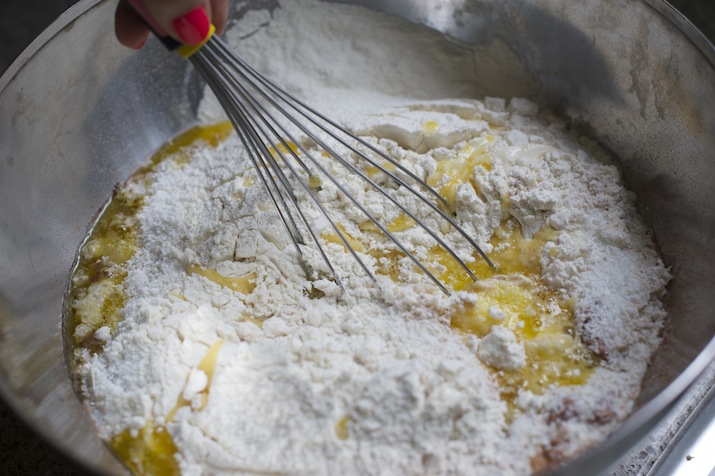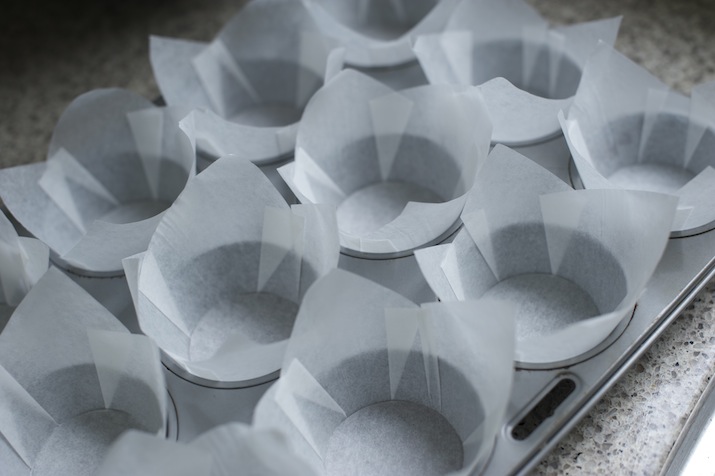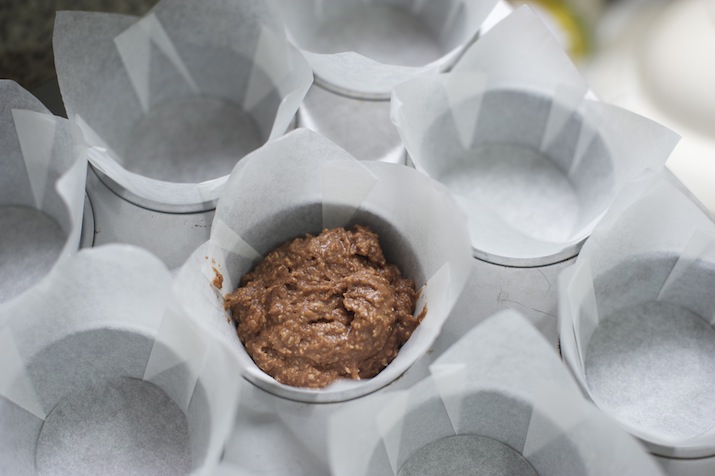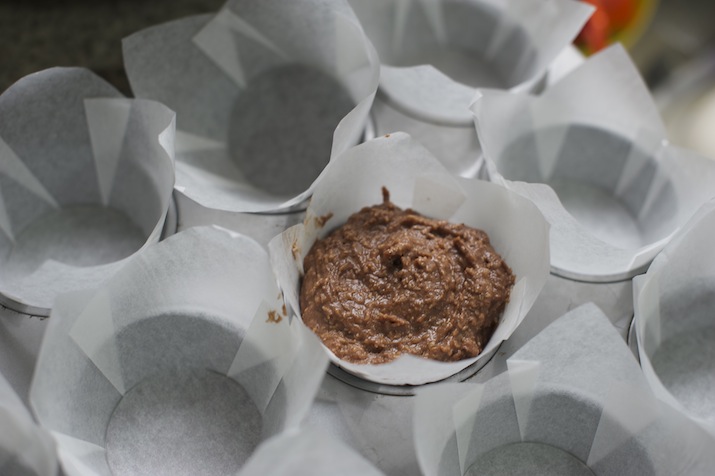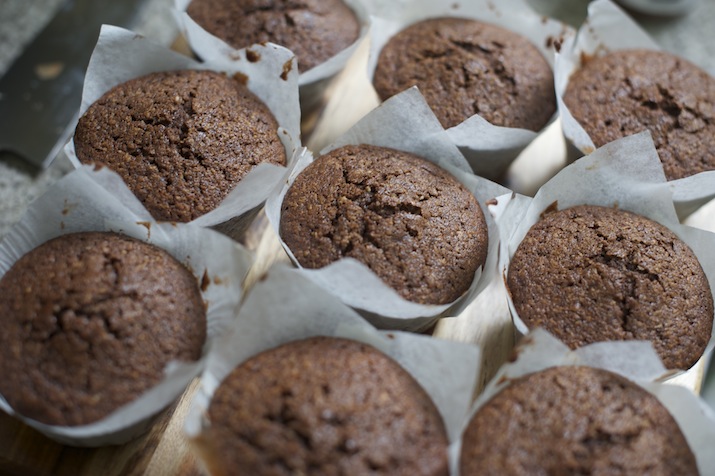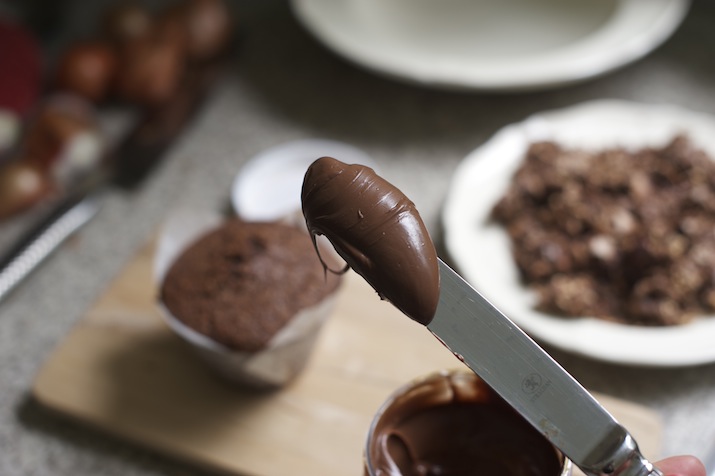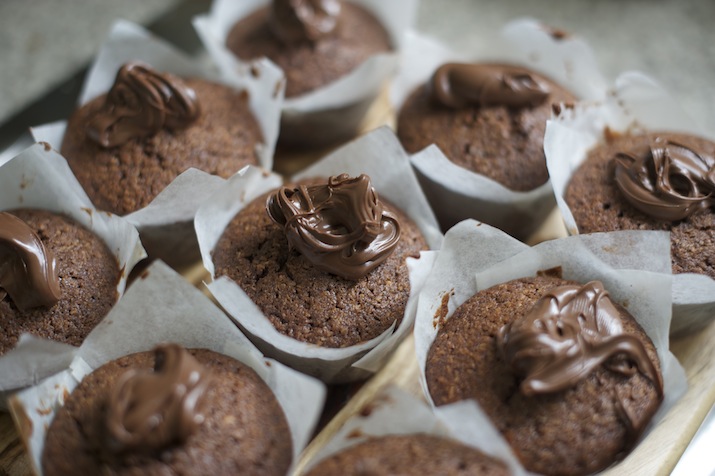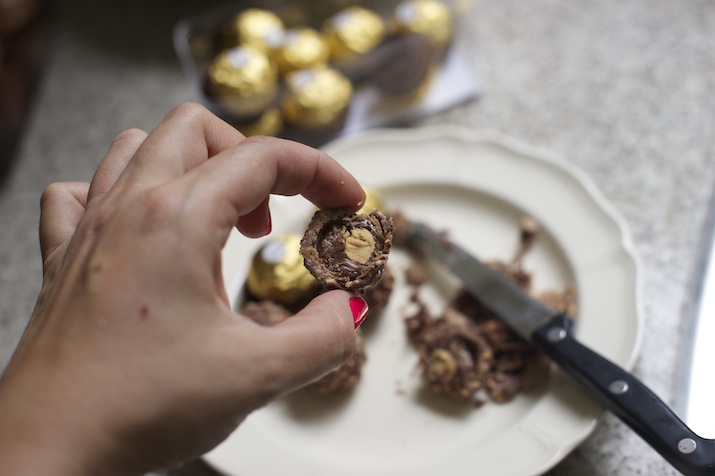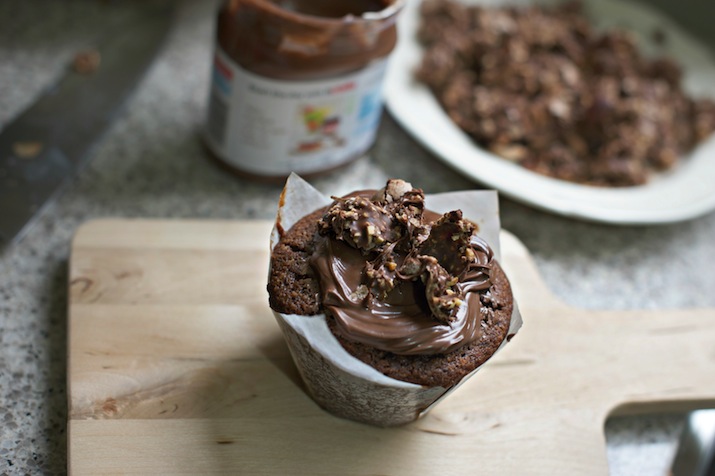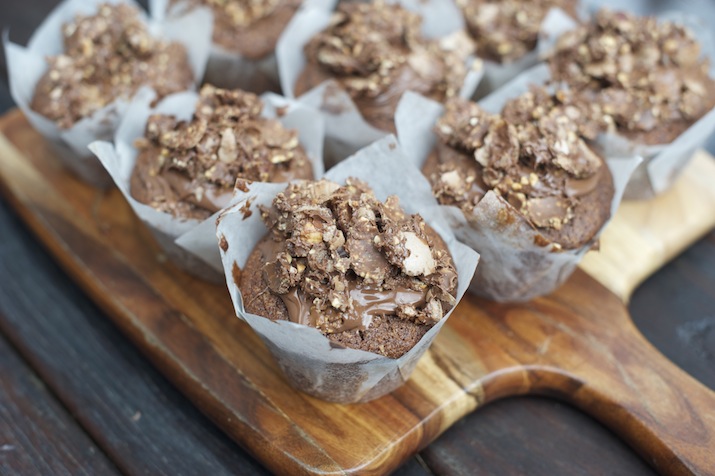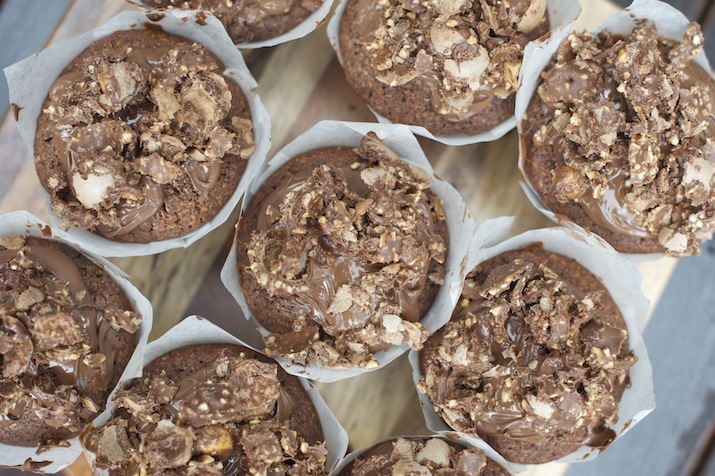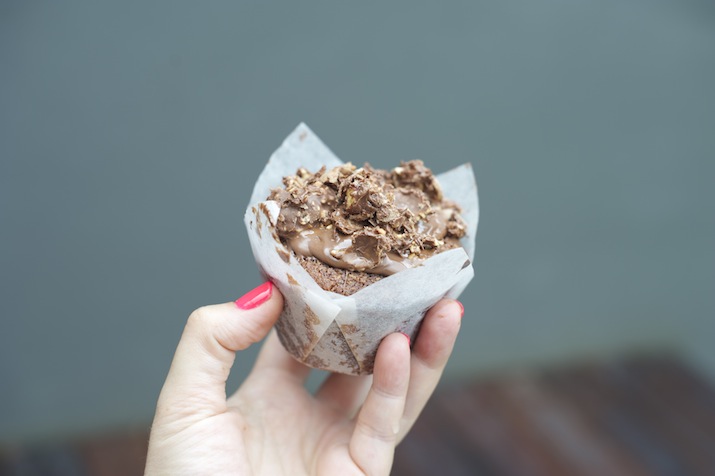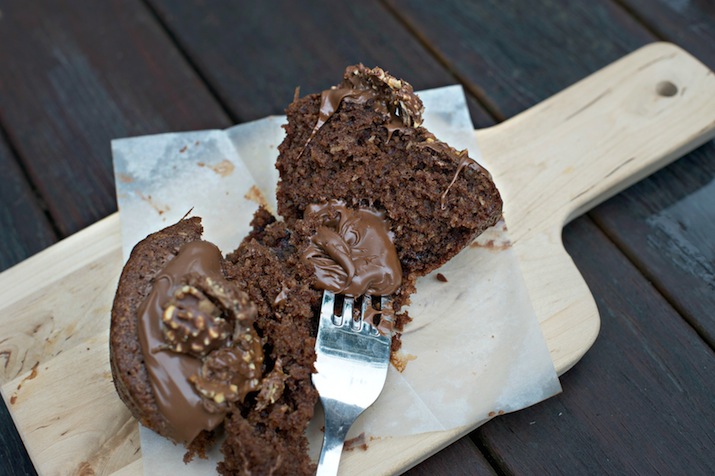 Related posts