PHOODIE'S COCO POPS BALLS 2
September 21, 2015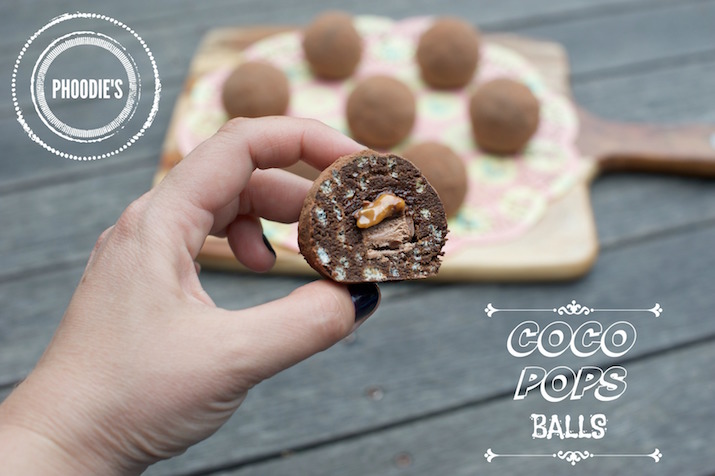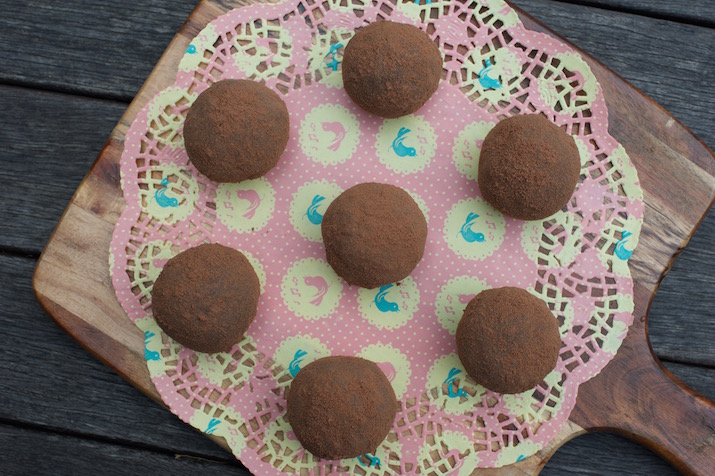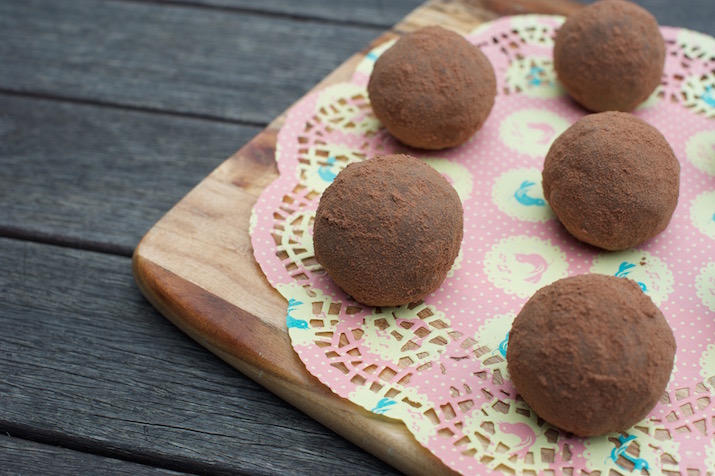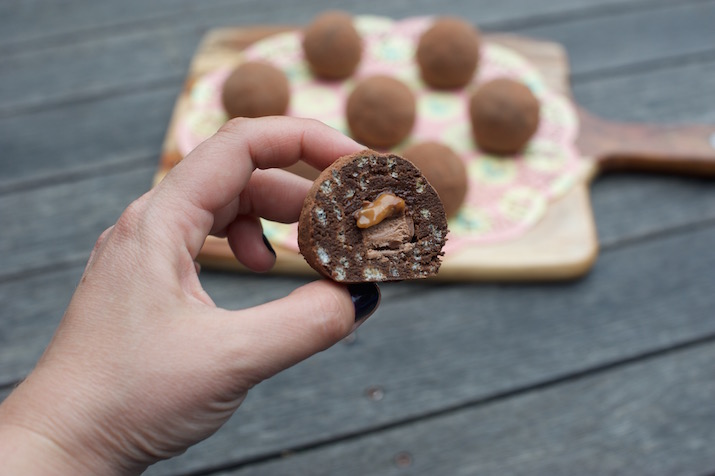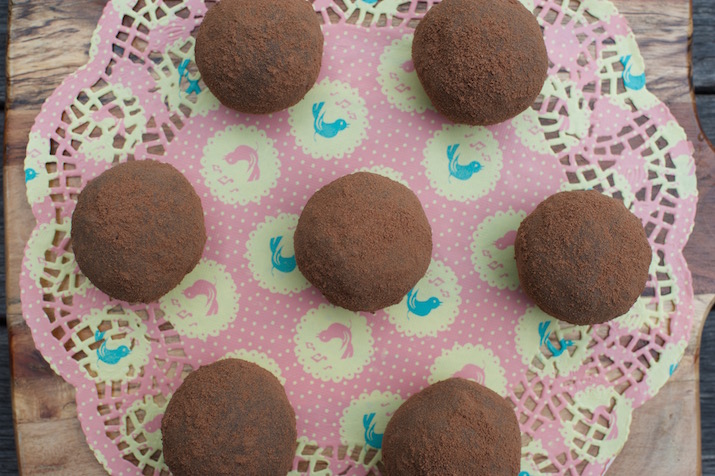 What a treat these little gems are!
SO fast and easy to make for last minute visitors, and with heaps of yummy ingredients, like Coco Pops, they are a joy to eat for old and young kids alike!
Whilst they can be stored in airtight tupperware for up to 48 hours, they are definitely better made on the day that they are going to be eaten.
INGREDIENTS
265g Sweetened condensed milk
250g Arnott's Choc Ripple biscuits (or other plain chocolate cookie)
4 heaped teaspoons Milo
2/3 cup Coco Pops
3 Fun Size Mars Bars – chop into quarters. (You only need 2 and 1/4 but you can nibble on the rest!)
Milo – to roll balls in
METHOD
1) Blitz the Choc Ripple biscuits into a fine crumb and place in a bowl.
2) Add in Milo, Coco Pops and Condensed Milk and work into a ball, start with a wooden spoon and then use your hands to combine fully.
3) Grab off a heaped tablespoon's worth of mixture and flatten. Place 1/4 fun sized Mars Bar piece in the centre (as per image below) and fold mixture over then roll into a ball.
4) Roll ball into Milo and place on baking paper lined tray. Repeat with all of the mixture – you should make approximately 9 balls, depending on the size you make them.
5) Eat them straight away or on same day, preferably. Can be stored for up to 48 hours in tupperware.
ENJOY!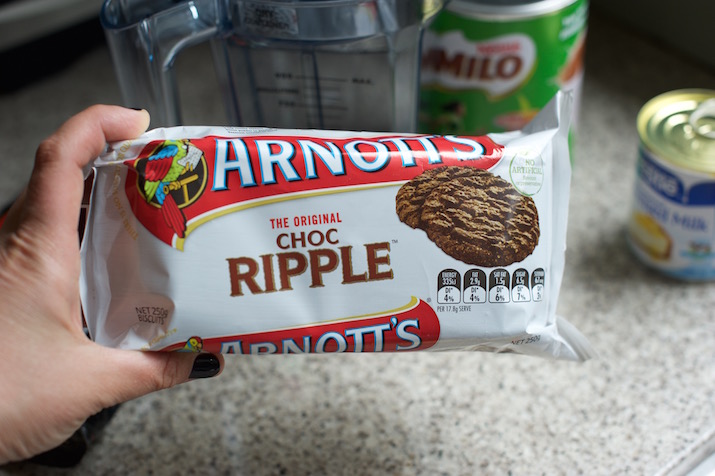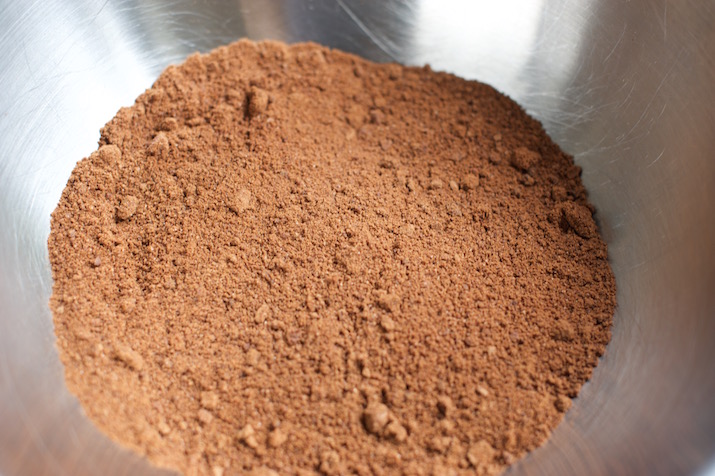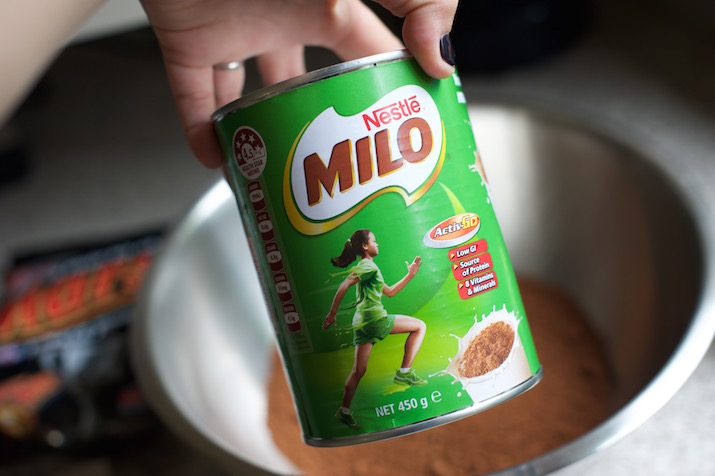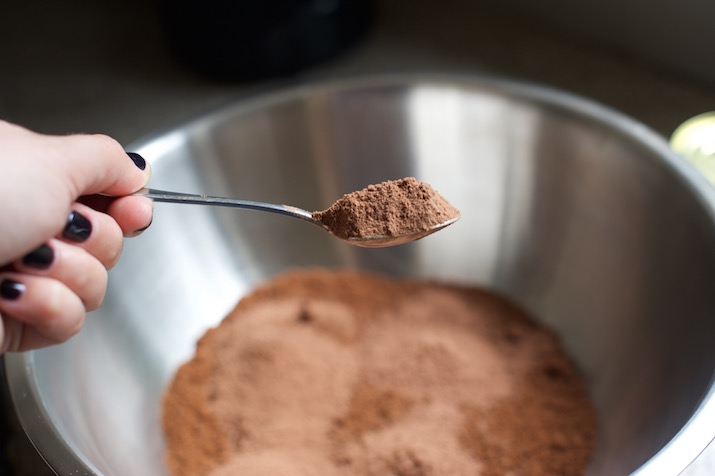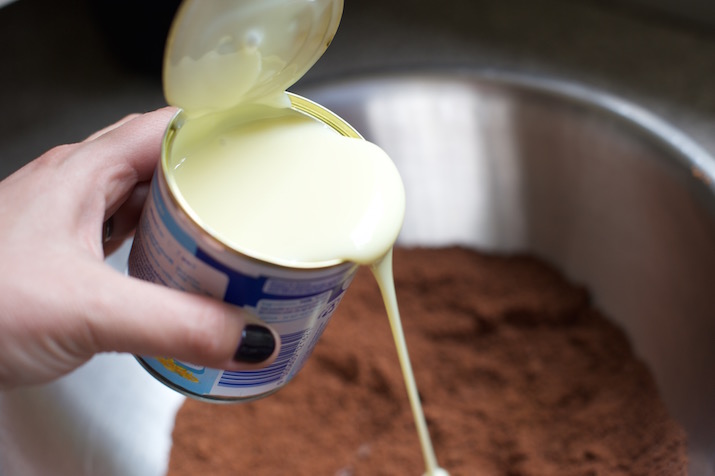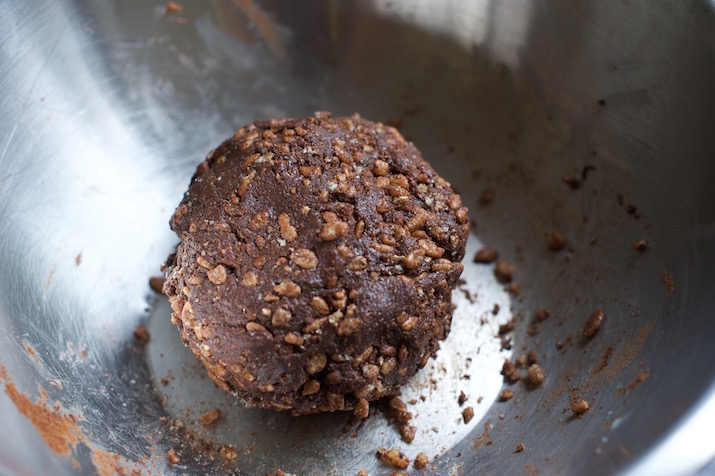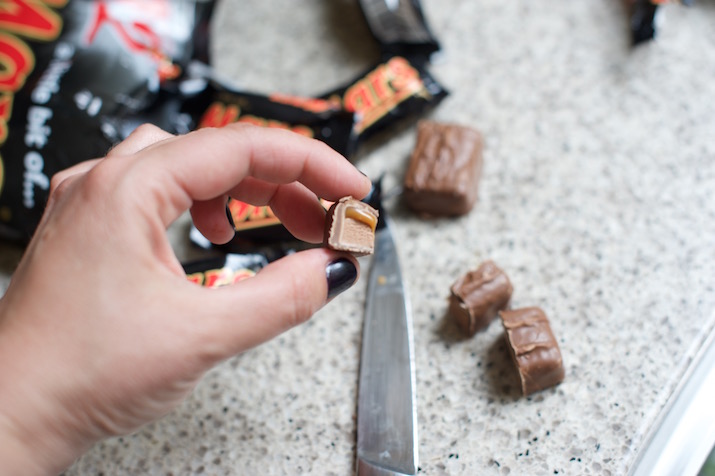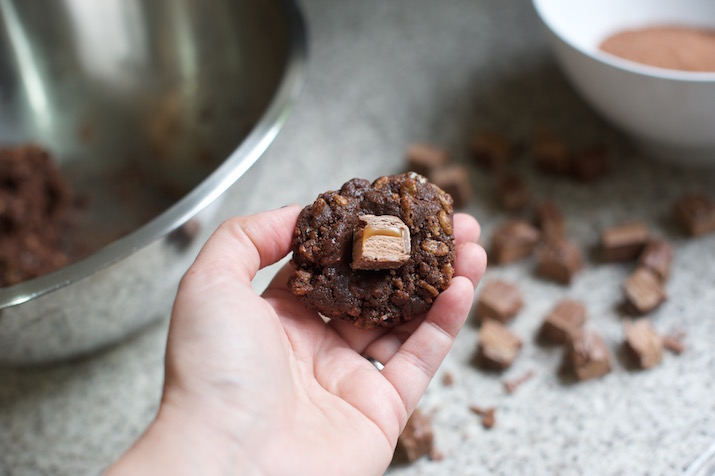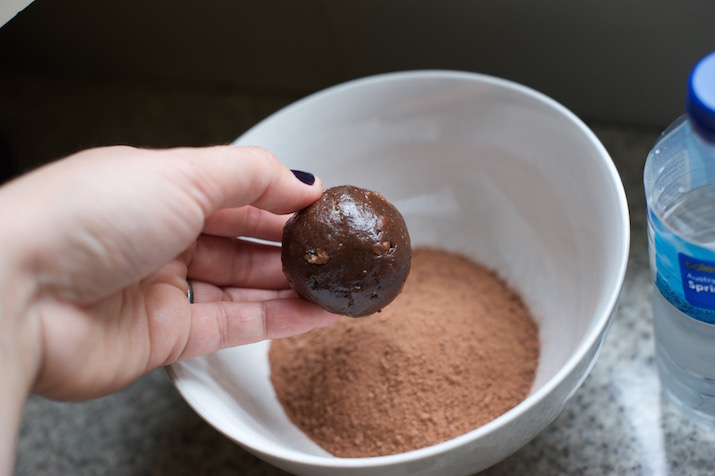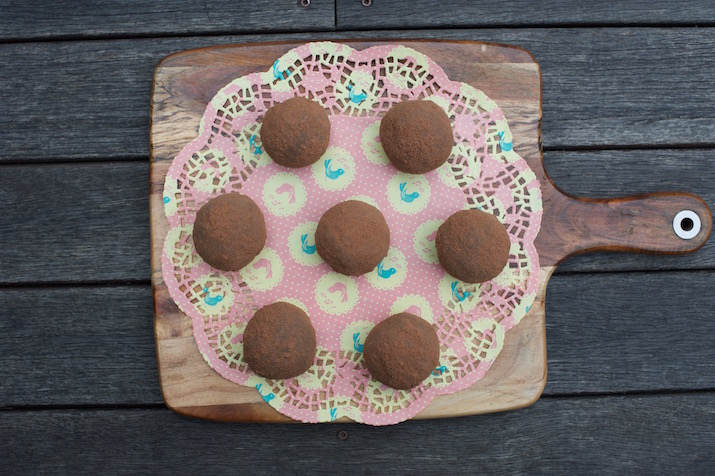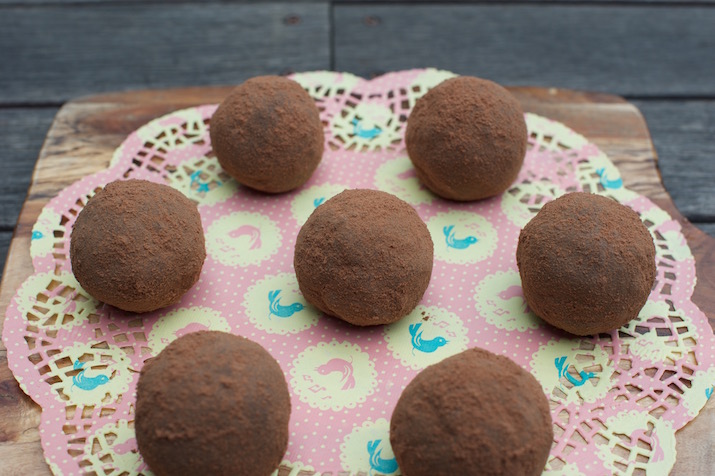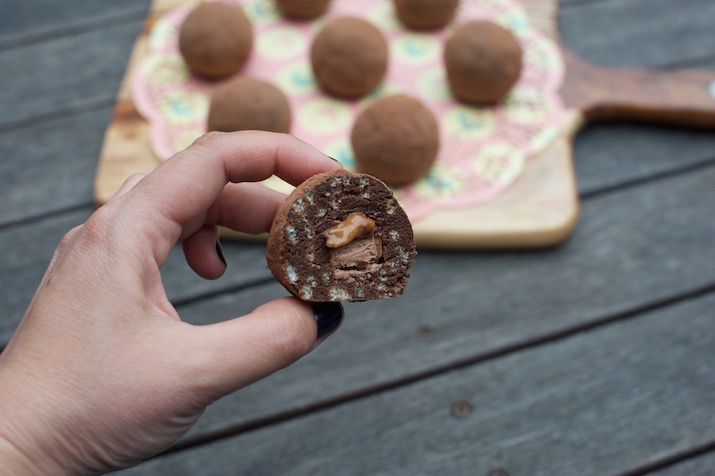 Related posts