PHOODIE'S Tips for creating the perfect Greek Mediterranean Entertaining Platter… Featuring Minerva Greek Kalamata {P.D.O} Extra Virgin Olive Oil and Minerva Greek Feta {P.D.O} Cheese 0
December 14, 2015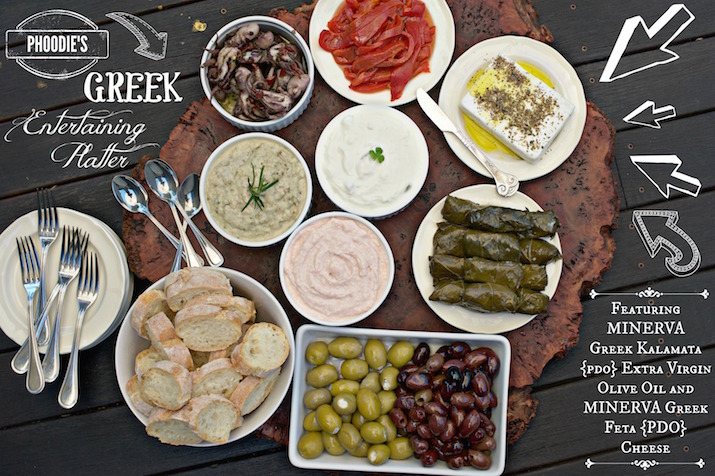 This post is sponsored by Minerva 
Greeks like to share.
What's mine is yours.
What is pleasure and happiness if it cannot be enjoyed by all?
And the best example of this can be seen at meal time.
Food.
Cooking.
Eating.
SHARING.
Food is love and love is to be shared.
As summer is upon us, so too are sunset BBQ's, end of year parties, Christmas and of course New Years celebrations.
'Entertaining platters' and in particular Greek-style ones, are the perfect thing to serve to your guests either as a light lunch / dinner with drinks, or as the starter to a fabulous long meal.
Check out my top tips below for creating the perfect Greek Mediterranean Entertaining Platter:
Make sure you have a 'VEHICLE' for the feta and for the dips. Traditionally this is bread, but if you prefer, it can be crackers or a mix of bread and crackers. Whilst only a limited amount can fit on the plate, make sure you have plenty in the kitchen ready to top up as needed.
TEXTURE! TEXTURE! TEXTURE! Ensure that a range of textures appear on the plate. For example, dips, dolmades, and octopus all have very different textures so work well together.
VARIETY is key. Both in terms of texture (as discussed above) but also in terms of a mix of vegetarian and non-vegetarian options (Greek meatballs or 'keftethes' also work well on an entertaining platter!)
The PLATTER that the mezze are served on needs to shout 'COMMUNAL!' The bigger it is the better. Wooden boards give a rustic, traditional feel to the meal so they definitely work best. If you are after a more modern twist, large tiles and marble slabs can also be effective. Whilst smaller dishes will be used on the main platter, placing all of those small dishes on the ONE main board reinforces the share element.
Create VISUAL INTEREST. We all know that we eat with our eyes, so not only do you want a variety of colours when selecting the actual foods that you will serve, you also want to use a mix and match of small plates, making sure that the overall look coordinates.
ALTERNATIVES to what I have shown on my platter are fine! There are many things that work well on a Greek Mediterranean Entertaining Platter. Other suggestions, not shown on my board that also work really well are; Spinach Pie ('Spanakopita'), Greek meat balls ('Keftethes'), any variety of olives, prawn saganaki (click for recipe), chargrilled zucchini and eggplant, feta stuffed mini capsicums, hummus, mini grilled lamb or chicken skewers and more!
Use AUTHENTIC products where possible such as Minerva Kalamata PDO Extra Virgin Olive Oil and the authentic Minerva Feta PDO cheese from Greece, which are available to buy in Australia at Coles Supermarkets.

Minerva Greek Feta PDO Cheese and Olive Oils are produced by a company with a 110 year history. They are synonymous with the absolute essence of what is a healthy Greek / Mediterranean diet and they can be enjoyed every single day.
Minerva Kalamata PDO Extra Virgin Olive Oil, used in this recipe, is renowned for its full-bodied flavour, it's particularly fruity and peppery aroma, as well as it's distinctive green colour. It is ideal for salad dressings, grilled meat, pasta sauces, and dipping with crusty fresh bread. Minerva is the only Greek brand to be a member of the Australian Olive Association.
Minerva Greek Feta PDO cheese is made following the authentic feta recipe of 100% fresh pasteurised sheep and goat's milk (not cow's milk.) The cheese is left to patiently mature for at least 3 months in order to reach it's full bodied texture and it's rich unique flavour.
Kali Orexi!
ELEMENTS
Kalamata Olives
Green Olives stuffed with Minerva Greek Feta {P.D.O} cheese
Bread – Greeks typically serve their meze with fresh bread but you can replace with crackers if you wish.
Chargrilled Capsicum
Trio of dips:

Eggplant Dip (Melitzana)
Taramasalata (Fish Roe dip)
Tzatziki (Yoghurt and Cucumber dip)

Dolmades (Vine leaves with rice)
Minerva Greek Feta {P.D.O} cheese with Oregano and Minerva Kalamata PDO Extra Virgin Olive Oil
Octopus Meze with Chilli, Oregano and Minerva Kalamata P.D.O Extra Virgin Olive Oil
For more information Minerva Products click here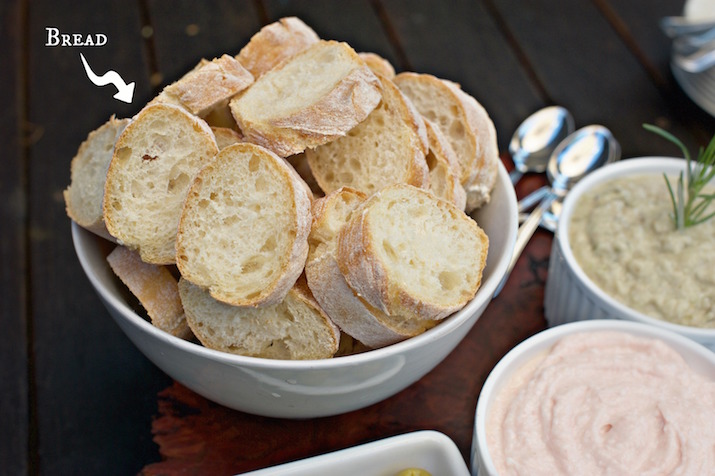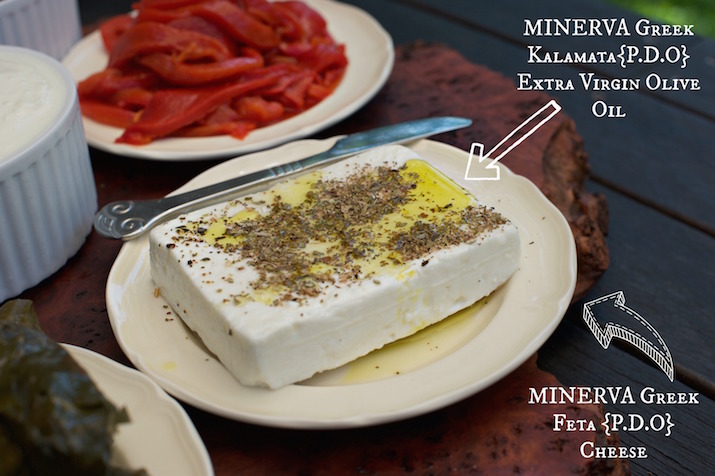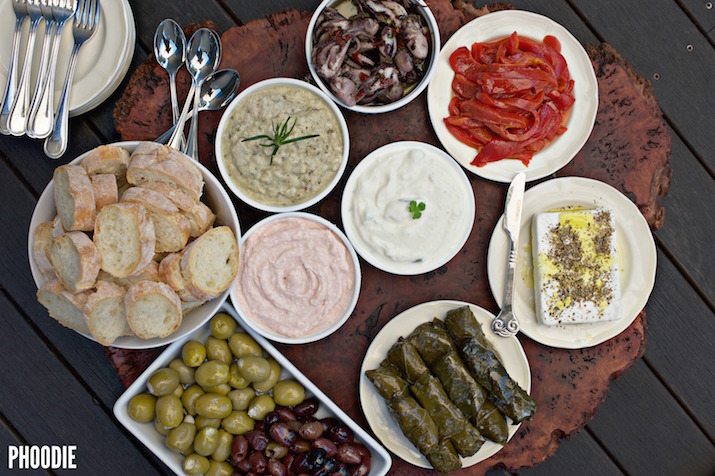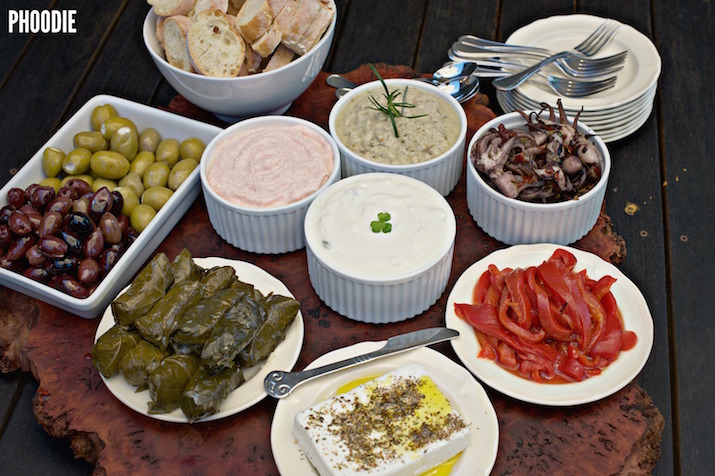 Related posts