MORTON BAY BUG BRIOCHE ROLLS BY PHOODIE 0
April 11, 2016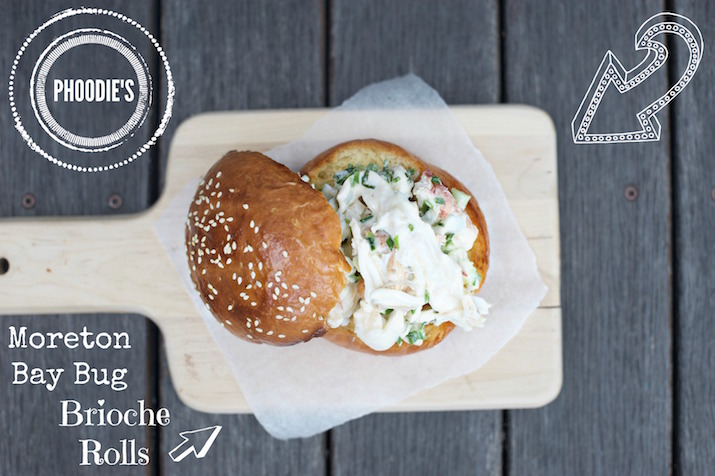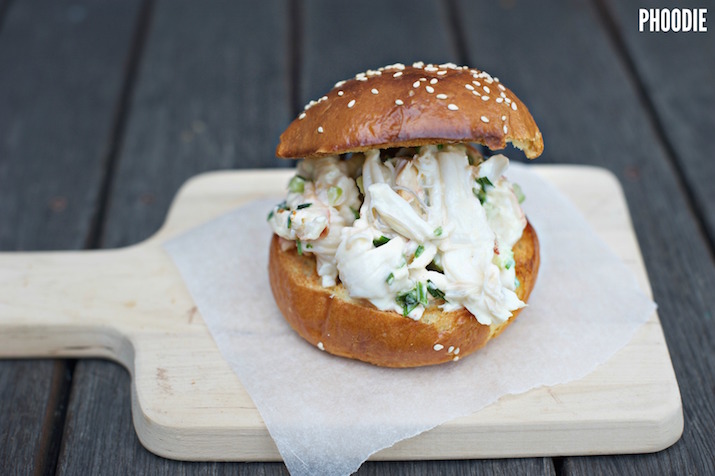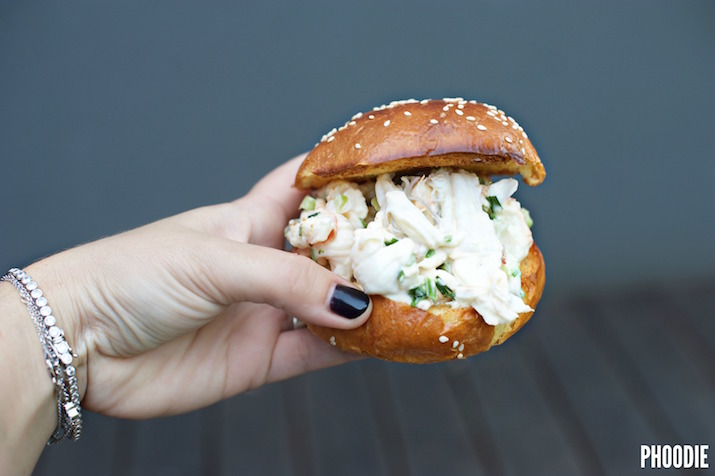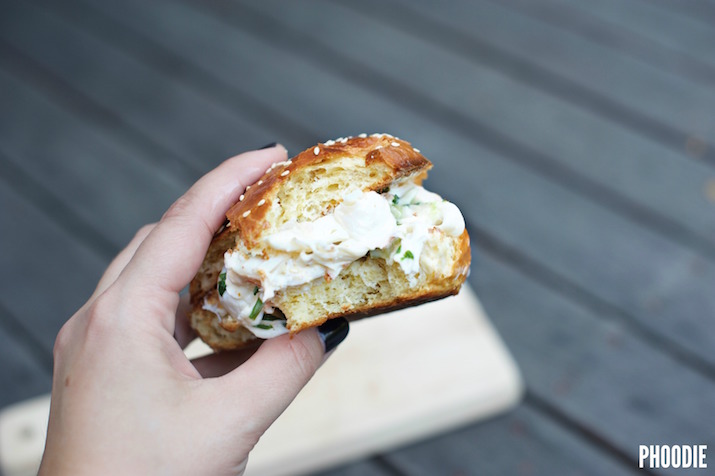 Heaven.
Heaven in a bun.
These brioche rolls make the most sensational lunch or dinner and are SO simple to put together.
Whilst definitely not the cheapest meal in town, at about $39.99 / kilo from the local fresh seafood market, Moreton Bay bugs aren't Lobster when it comes to price…. and to be honest, I think they have more flavour!
Kali Orexi and Enjoy!
Phoodie
Make sure to find me on INSTAGRAM (@phoodiegram) FACEBOOK (/phoodieblog) TWITTER (@phoodietweets) PINTEREST (/phoodieblog)
INGREDIENTS
Makes 4 x 11cm diameter Brioche Rolls
5 x Larger sized Morton Bay Bugs (cooked, fresh, and cut in half from local fish market)
1 lemon – juice only
1 bunch chives, finely chopped
2 stalks of celery, finely chopped
2 heaped tablespoons Aioli (homemade or good quality store bought)
4 x approx. 11cm diameter Brioche rolls
Salt and Pepper to taste
METHOD
1) Ask the folks at the fish market to cut the bugs in half (see pictures) this makes removing the meat SO SIMPLE once you get home. To remove meat simply pull out the white meat with your fingers or a fork. Place it into a large bowl.
2) Add the juice of the lemon, the chives, celery and aioli and mix well.
3) Season with salt and pepper to taste.
4) Toast the brioche buns either under the grill or in a toaster.
5) JUST prior to serving, generously fill each bun with bug mixture.
ENJOY!