PHOODIE'S HEALTHY CHOCOLATE FUDGE COOKIES! 4
July 15, 2015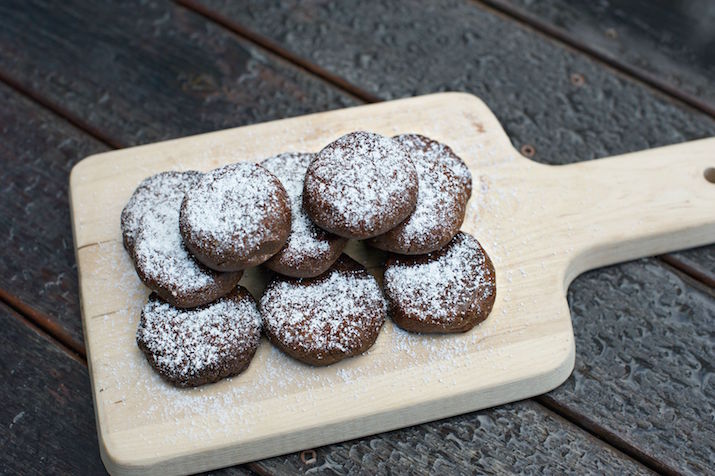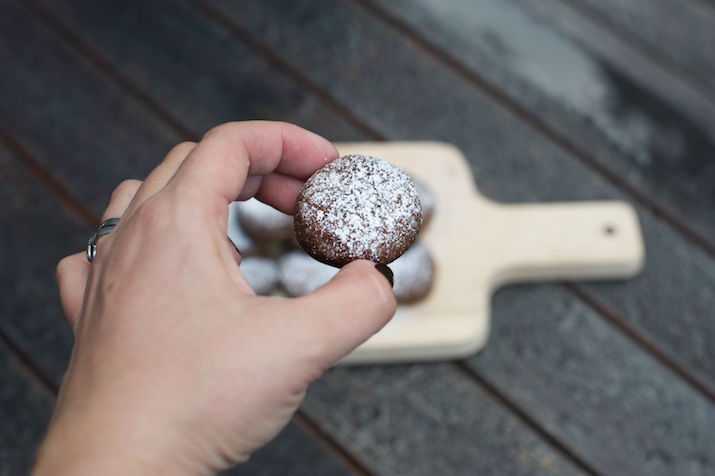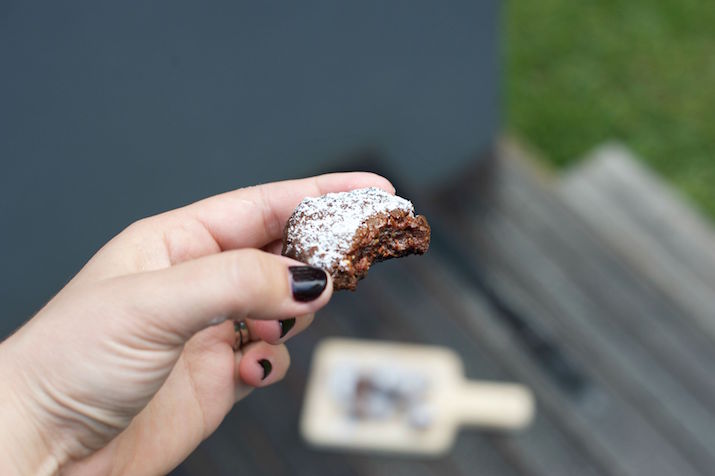 If I see one more "delicious" chocolate mousse that involves beetroot, avocado or sweet potato, I think I'm gonna LOSE IT!
I am all for cooking healthy recipes but they HAVE to taste good!
I would rather have chocolate mousse THE REAL WAY once a year than some half-hearted impersonator on a weekly basis.
I believe that healthy food does NOT have to taste like crap. I have proven that over and over with my salads – check them out here! The Banoffee Pie with lots of twists that I posted HERE is also a great example.
As are THESE bikkies!
No butter, no refined sugar, no dairy, no eggs, basically NOTHING hehehe except fudgey goodness!
ENJOY!
INGREDIENTS (To make approx 12 biscuits)
1 cup dates – pitted
1 cup roasted macadamias
1 heaped tablespoon cocoa
1/2 cup toasted coconut flakes
1 teaspoon ground cinnamon
METHOD
1) Preheat the oven to 180 deg cel. Place all of the ingredients in a bowl and mix with a spoon.
2) Transfer to your food processor and blitz until very well combined. Note: Be careful not to over mix as the more you mix the more the oil from the macadamias comes out and this will make the mixture too wet.
3) Take golf ball-sized amounts of mixture and roll into balls. Flatten each ball with your hands and place on a baking paper lined tray. Note: you may wish to blot each cookie with a paper towel to remove any excess nut oil.
4) Bake for about 10/12 mins – best results come from flipping the cookies over after 5/6 mins – this ensures that they will not burn on the base.
5) Allow to cool and thus "set" to achieve a hard exterior. The inside of the cookie should be chewy and fudgey!
OK, so SHOOT ME, I dust them with icing sugar once cooled – you don't have to!!!!
ENJOY!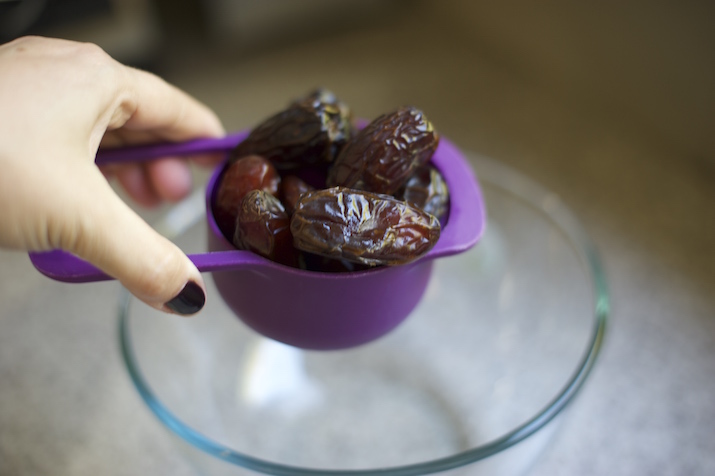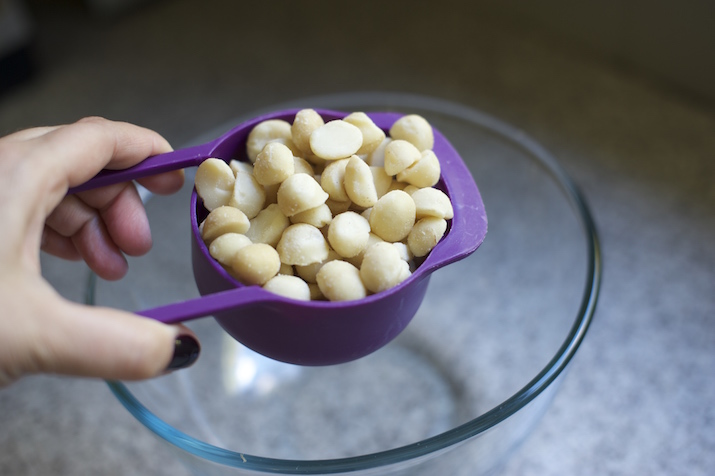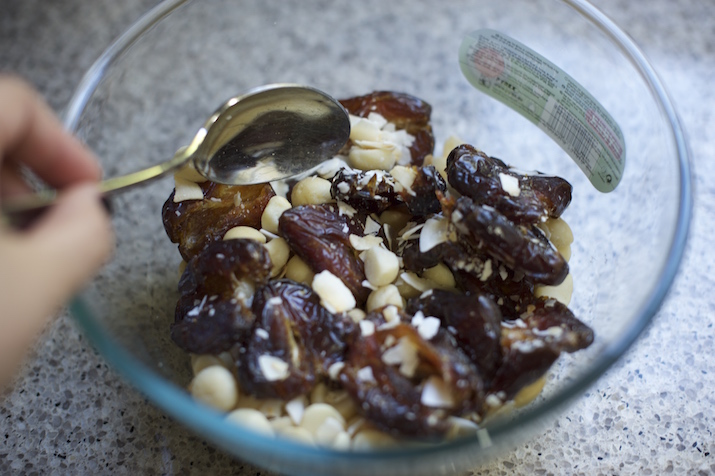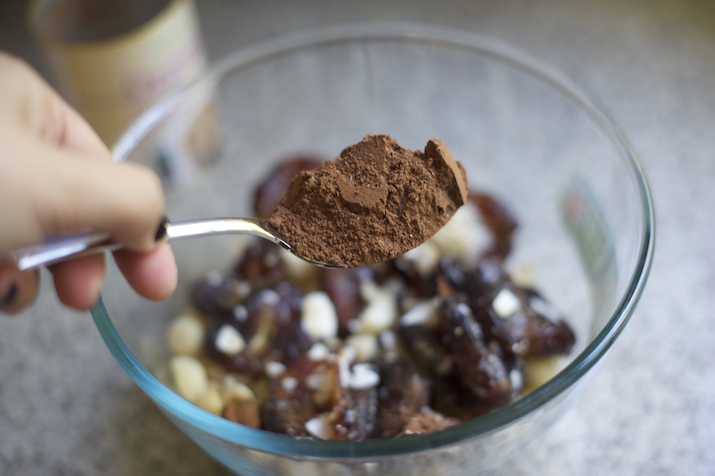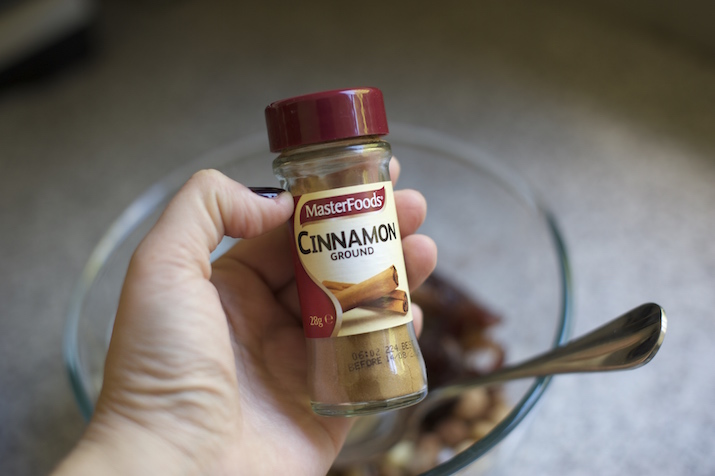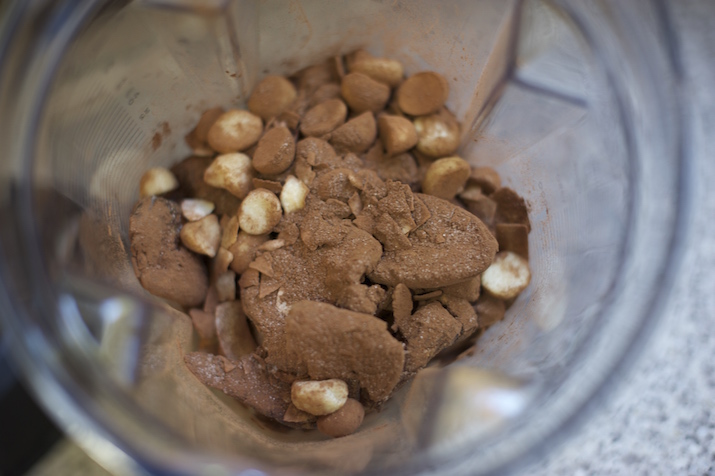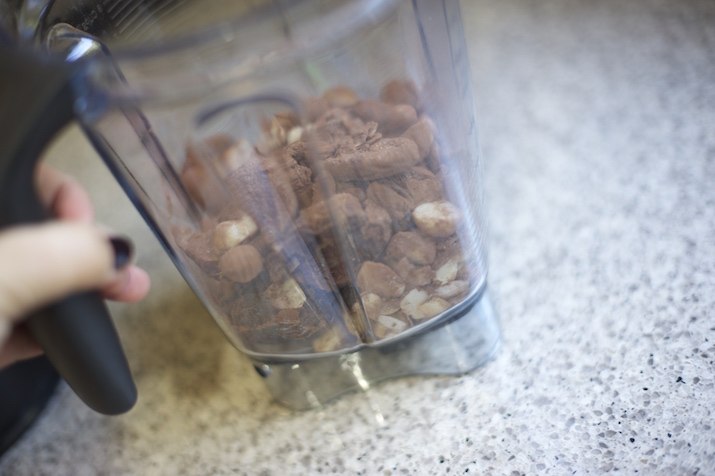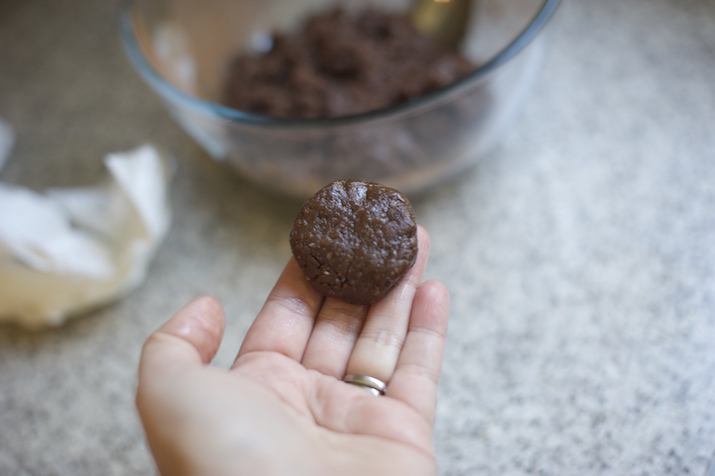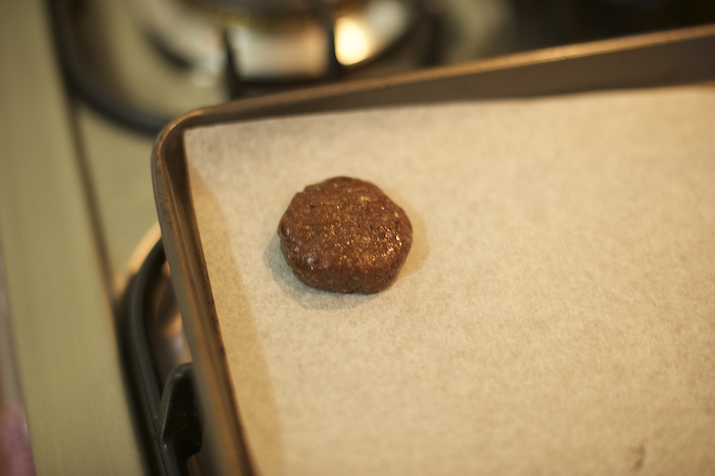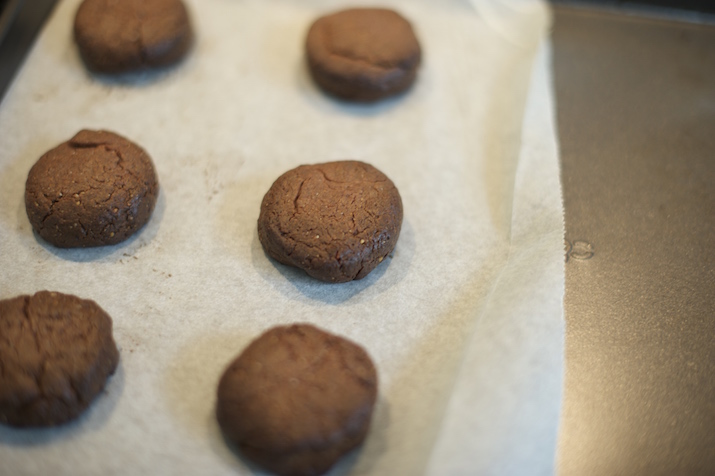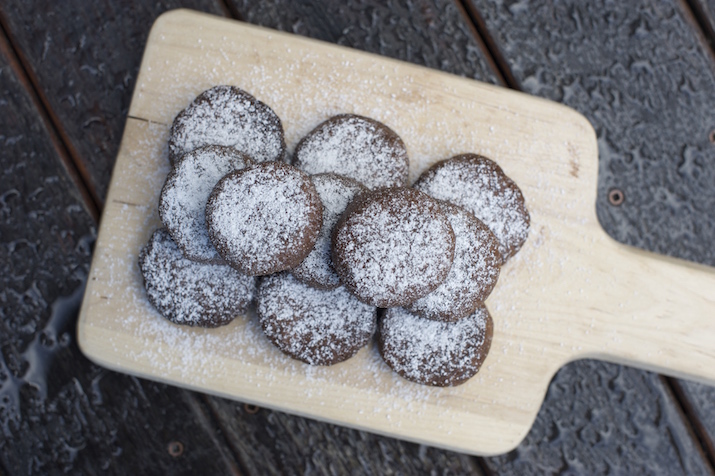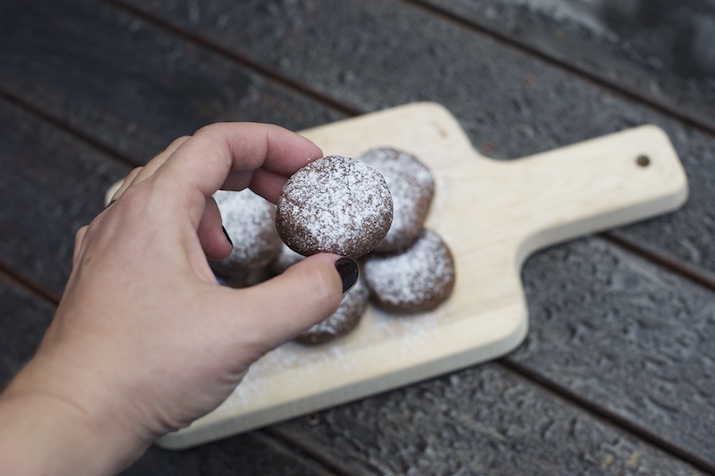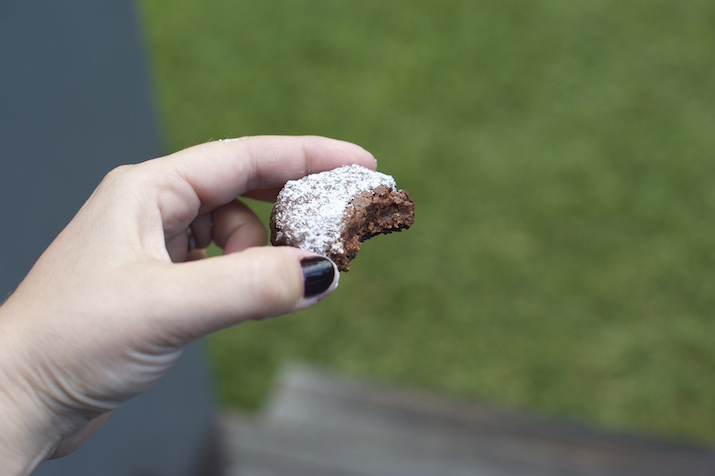 Related posts