PHOODIE'S MINT CHOCOLATE CHUNK ICE CREAM 6
November 20, 2013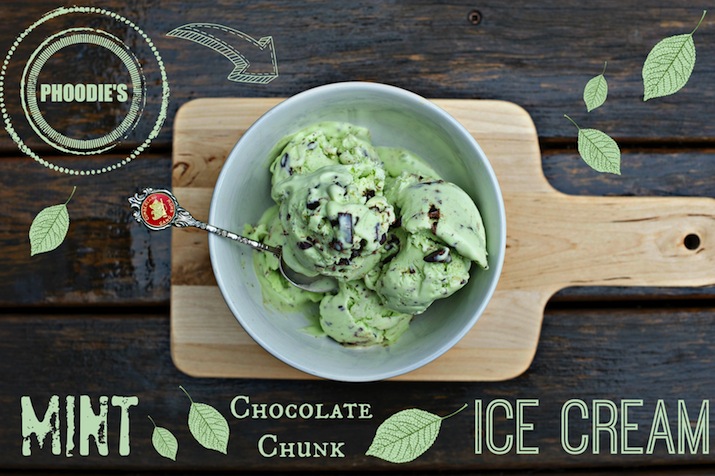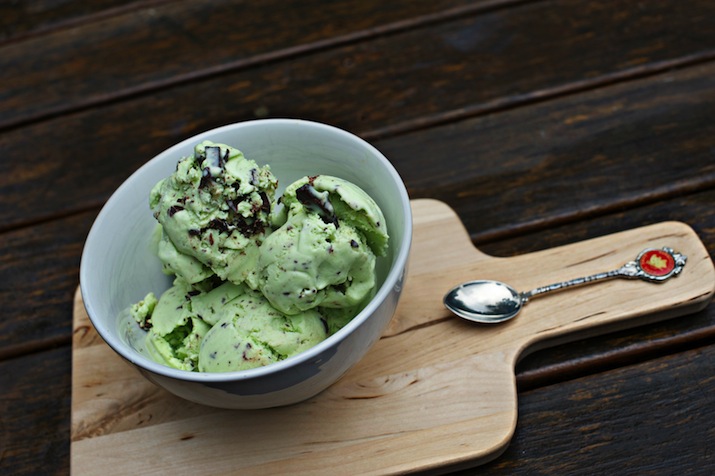 Mint with Chocolate.
Chocolate with Mint.
Um….
YUUUUUUUUUUUUUUUUMMMMMMMMM!!!!!!!!!!!!
I'd potentially go as far as saying it's my FAVE combo of flavours EVER. But there are SO many others that work just as well, so I shall calm down and what I will say is that it is ONE of my fave flavour combos ever!
Every time I post a Mint Chocolate recipe, the response is bananas. For example, my MINT CHOC CHUNK ROCKY ROAD and my PEPPERMINT CRISP CHOCOLATE SLICE are two of the most popular recipes to have ever hit the wall of this blog!
Anyway, moving along.
ICE CREAM.
Gone are the days of making custards and churning stuff for years on end. Got a bowl or two? Got a handful of BASIC ingredients? Own a spoon? YOU can be the ICE CREAM MASTER OF THE UNIVERSE with this simple recipe! And the best thing?! Once you get the basics down pat (i.e. in 5 seconds) feel free to play around with the flavour combos! Think along the lines of  "a shot of coffee and a handful of roasted nuts" (instead of mint essence and chocolate!!!) DELISH – VILLE!
I'm keen to hear how you go, so if you make it, please snap and send to me via FACEBOOK, INSTAGRAM (@phoodiegram) or TWITTER (@phoodietweets)
INGREDIENTS
(makes a loaf tin's worth)
395g sweetened condensed milk
475ml thickened cream (whipped)
1 tsp green food colouring (add this drop by drop to achieve a colour you are happy with)
1/2 teaspoon peppermint essence
200g Lindt Chocolate – 70%  (chopped roughly into chunks)
METHOD
1) Whip the cream until soft peaks form (see my picture below.) Set aside.
2) In another bowl, empty the tin of condensed milk. Add the food colouring, the essence and the chocolate chunks. Combine well.
3) One large spoonful at a time, add the whipped cream to the condensed milk mixture. NOW THIS PART IS IMPORTANT, DO NOT OVERMIX IT IN, gently FOLD it in. Spoonful by spoonful until it's all in there.
4) Transfer to a baking paper lined loaf tin and freeze for a few hours.
ENJOY!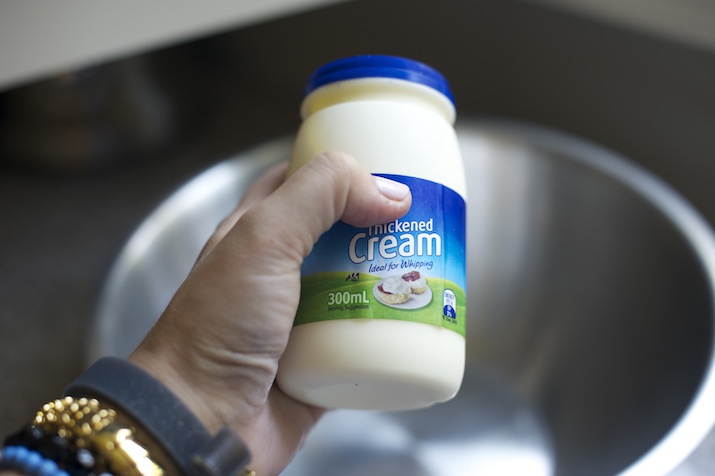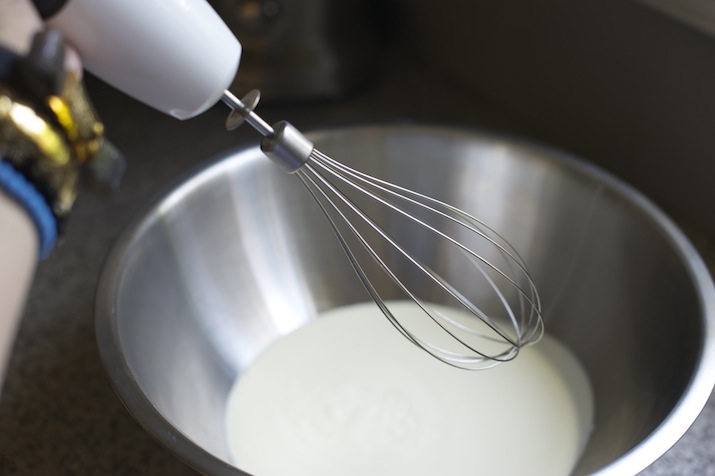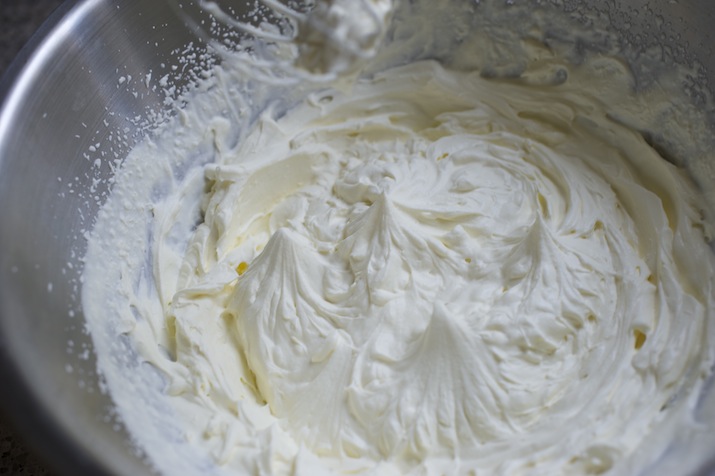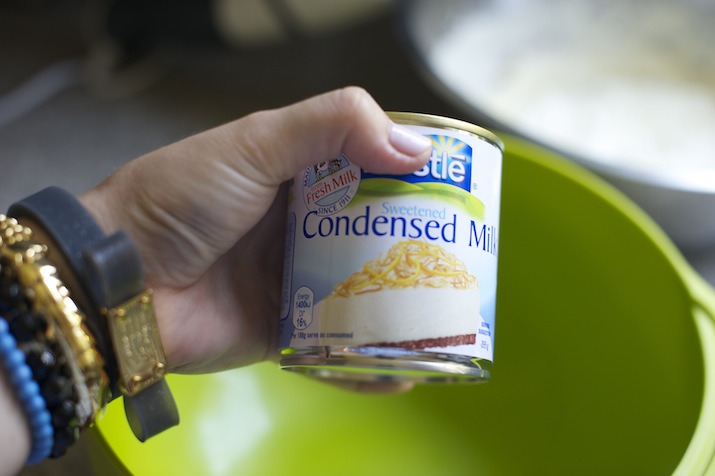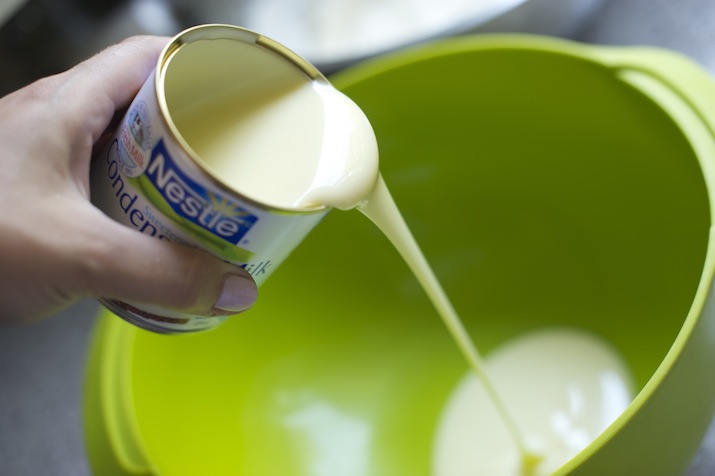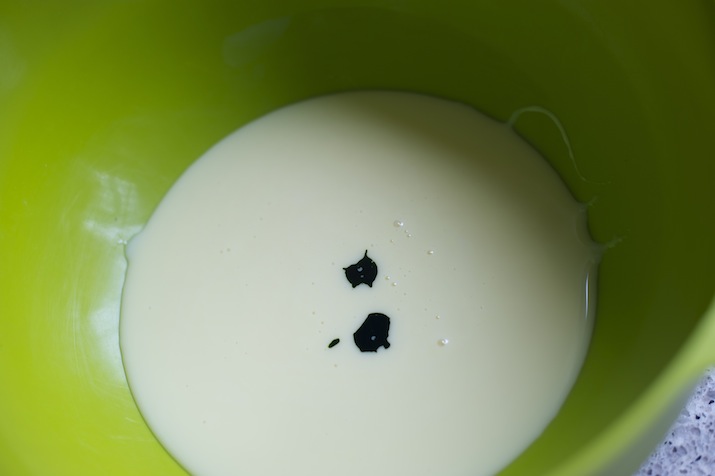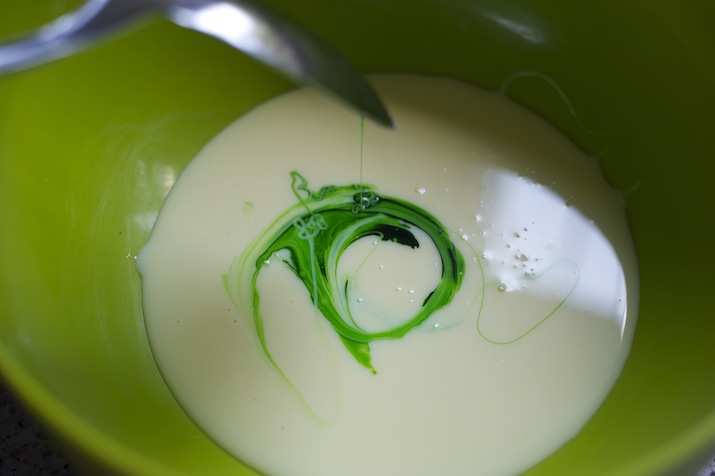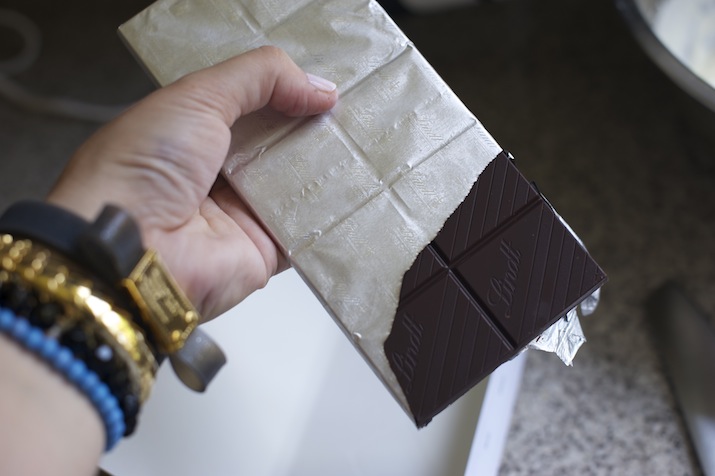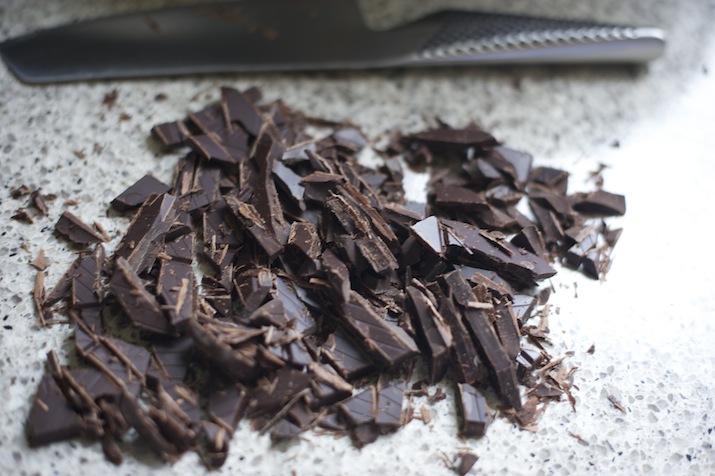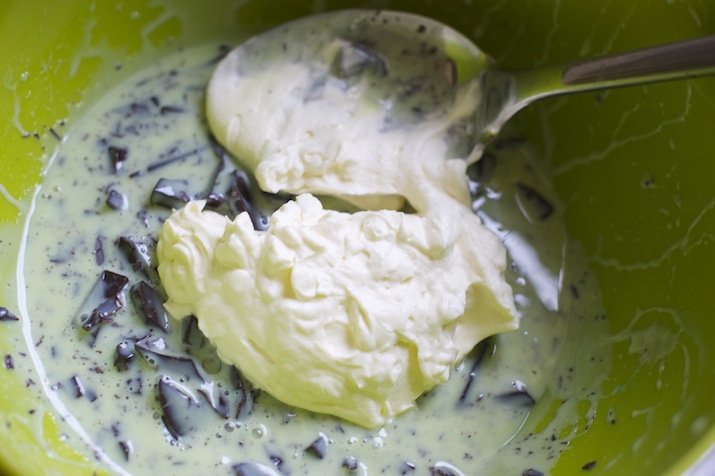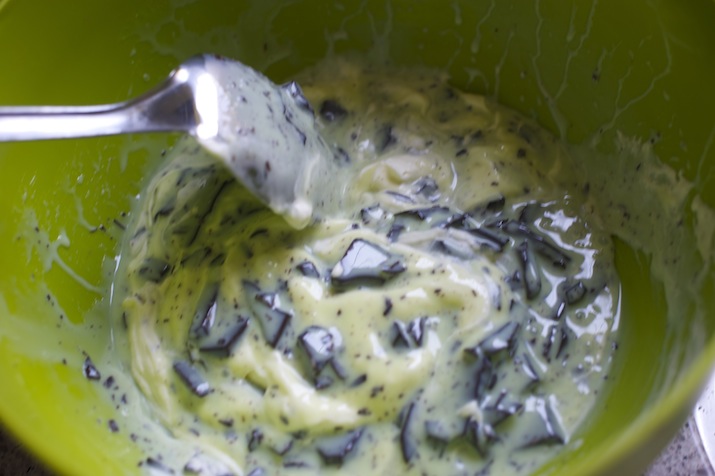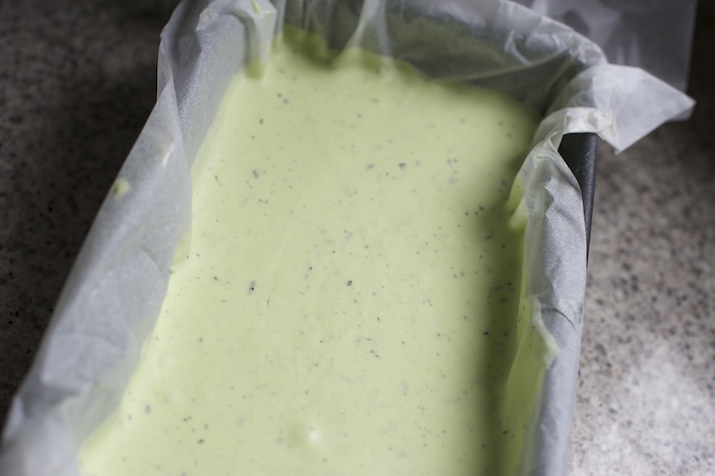 Related posts