TWIX ICE CREAM WITH DULCE DE LECHE BY PHOODIE 0
November 18, 2016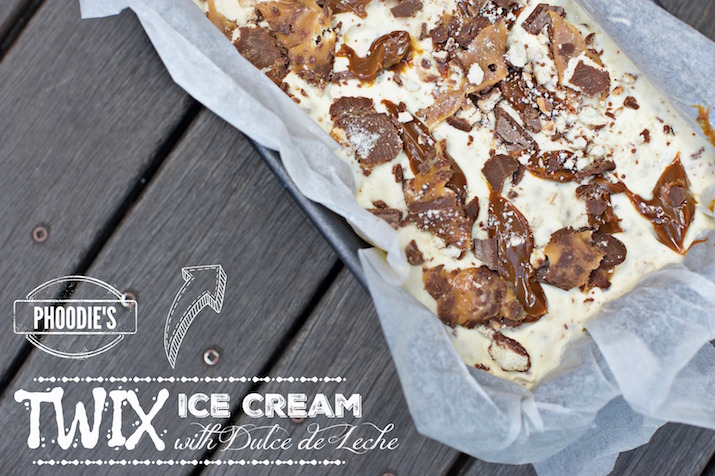 Loyal readers will be familiar with my technique for making ice cream.
When I say "my technique" I don't mean that I invented it, but rather that as far as I am concerned, this is the only way to do it!
It calls for just 3 ingredients as a base (you can add more!) and those are cream, condensed milk and 'whatever you want to mix in.'
And for me, for this post, the additions to the cream and condensed milk were 1) Twix (because TWIX!) and 2) Dulce de leche (because DULCE DE LECHE!)
No churning is required, all you need is a spoon and a bowl (and a hand mixer to whip the cream!)
Come on, if you haven't made a PHOODIE ice cream yet, now's your time to try it!
If caramel aint your thang, you might wish to try my mint version (click here) or my nutella version (click here)
INGREDIENTS
(makes a loaf tin's worth)
395 sweetened condensed milk
475ml thickened cream (whipped)
5 x 72g TWIX bars – chopped roughly into chunks – to swirl through ice cream
2 x  72g TWIX bars – chopped roughly into chunks – to crumble over ice cream
3 heaped teaspoons good quality Dulce de leche –  to swirl as topping
METHOD
1) Whip the cream until soft peaks form (see my picture below.) Set aside.
2) In another bowl, empty the tin of condensed milk. Add the chopped TWIX bars. Combine well.
3) One large spoonful at a time, add the whipped cream to the condensed milk mixture. NOW THIS PART IS IMPORTANT, DO NOT OVERMIX IT IN, gently FOLD it in. Spoonful by spoonful until it's all in there.
4) Transfer to a baking paper lined loaf tin, top with remaining chopped TWIX and 3 heaped teaspoons of Dulce de leche (in swirls as per the pictures below) and freeze for a few hours, preferably overnight.
Kali Orexi!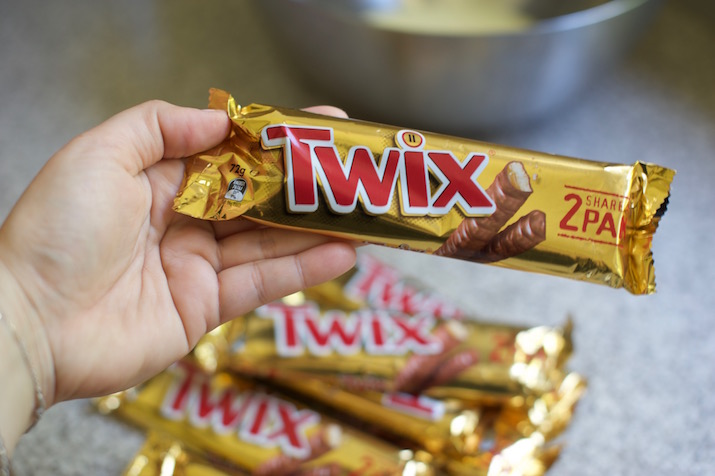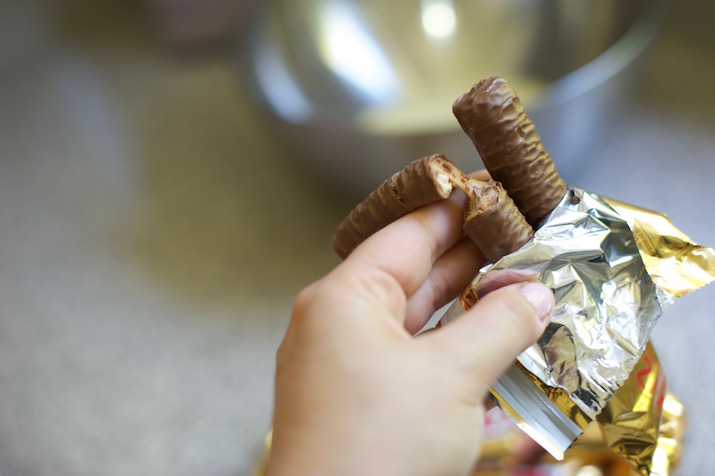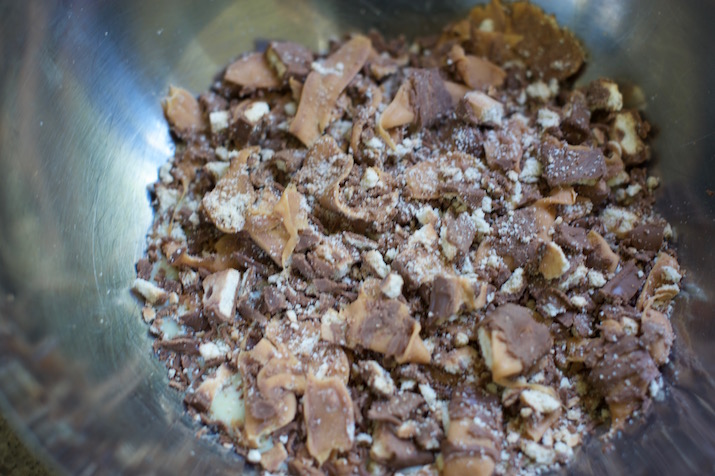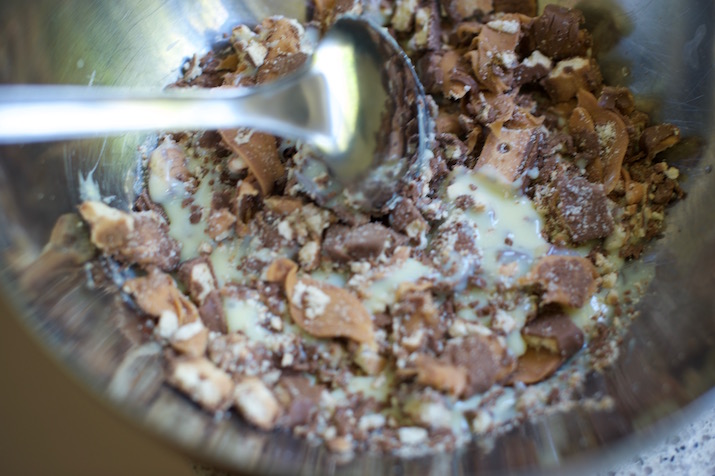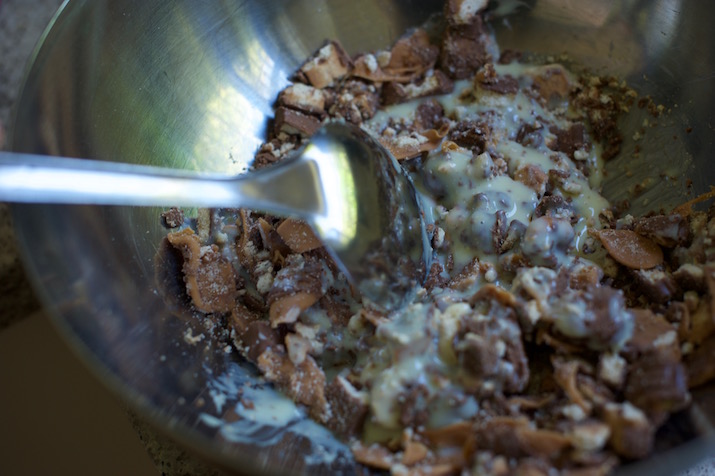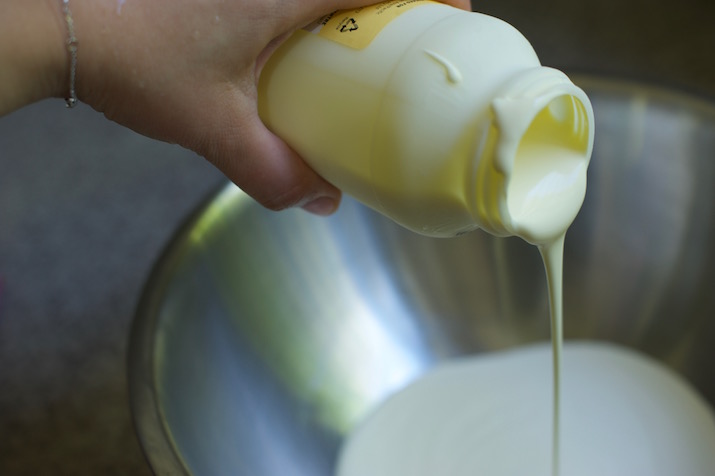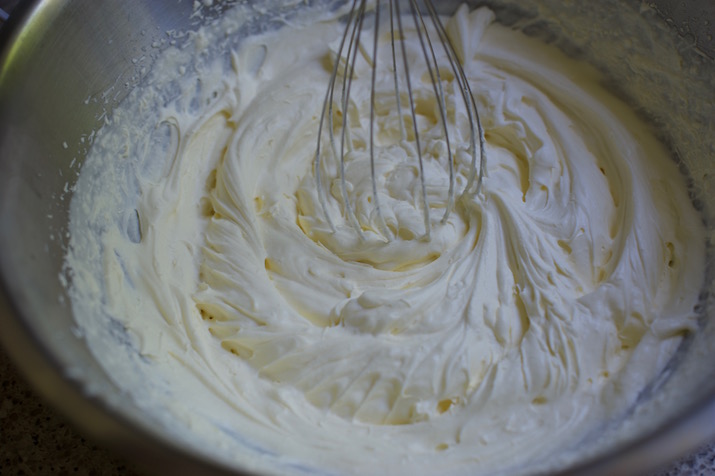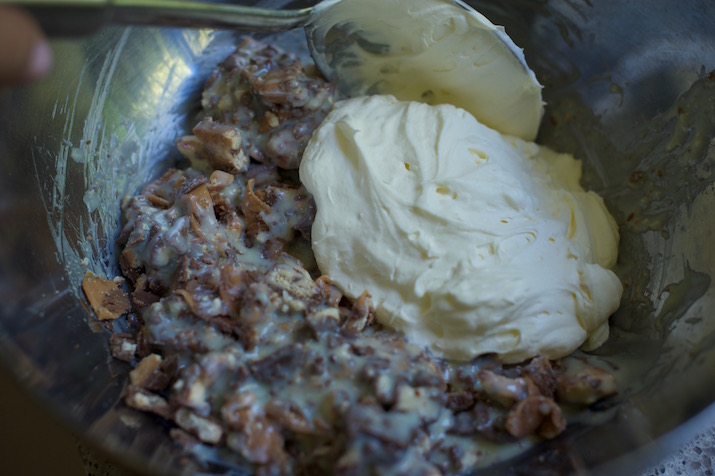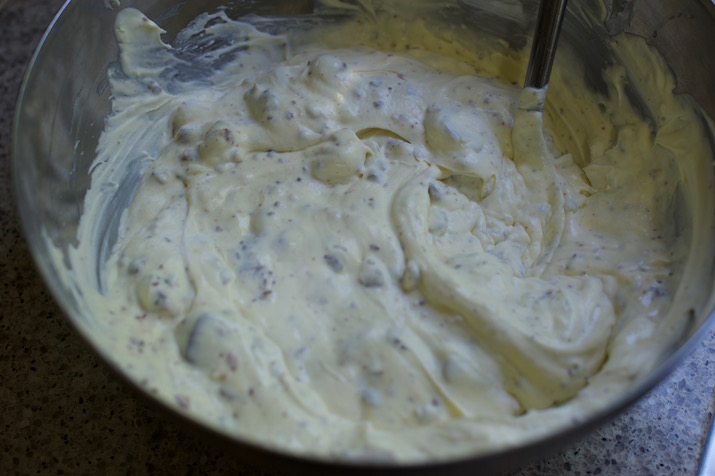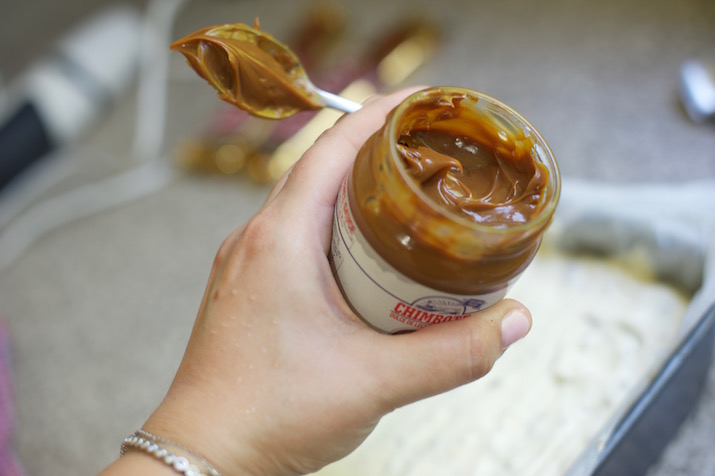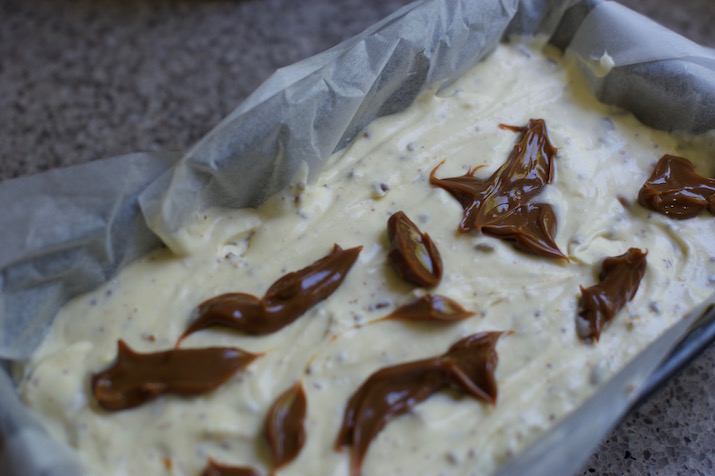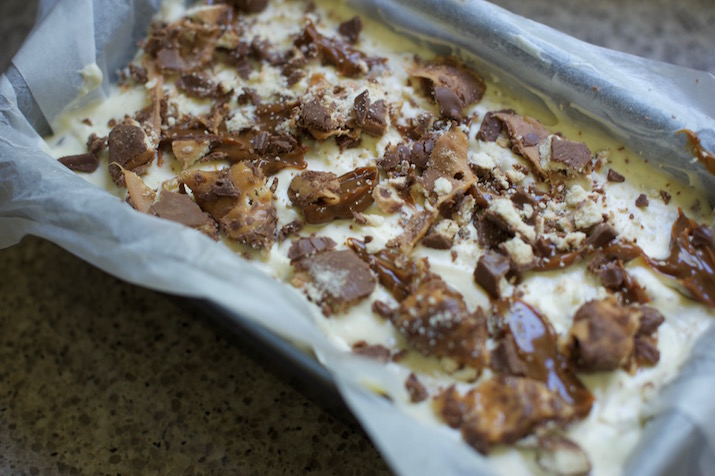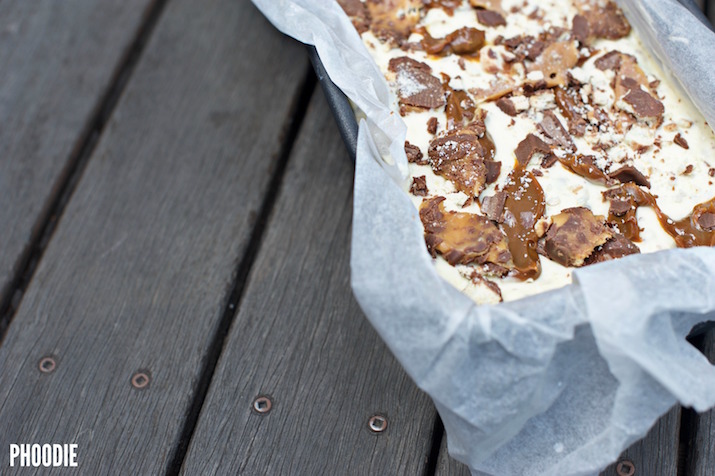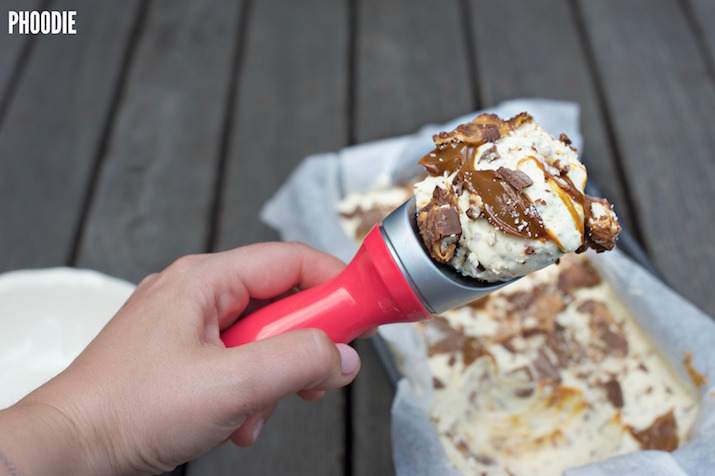 Related posts