PHOODIE'S MANGO, PASSIONFRUIT + COCONUT 'ICE CREAM' 4
February 19, 2014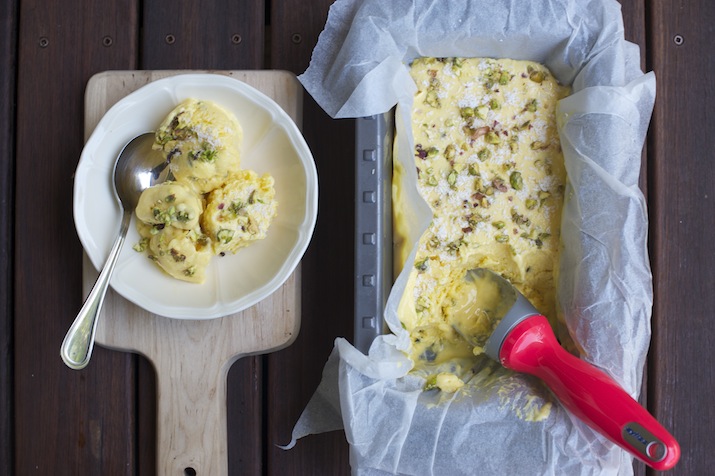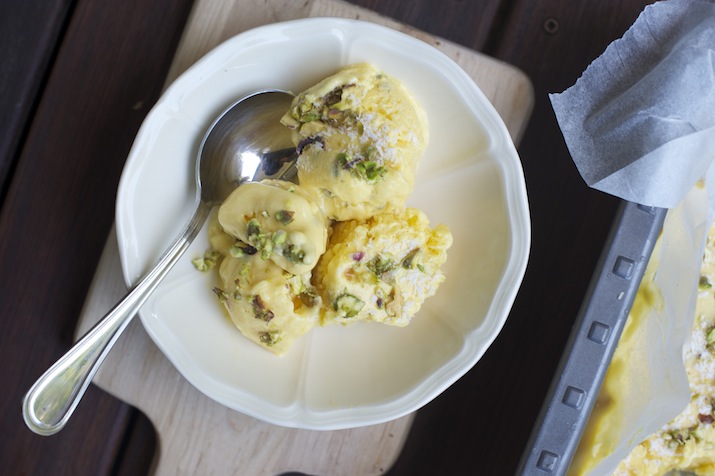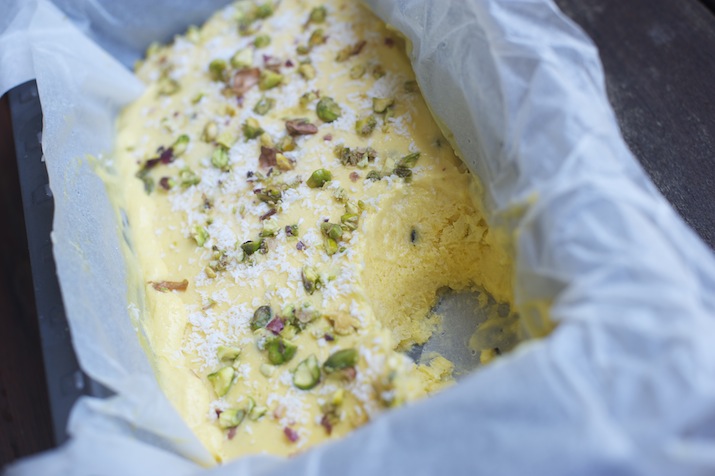 As a kid I used to cook with my grandmothers ALL THE TIME.
Over the years, the recipes that we made together became more complex and more techniques and kitchen skills were imparted.
That said, there were often times when I was older that I craved "going back to basics" and making things that simply entailed pouring ingredients in to a bowl and stirring.
This recipe is an example of that.
I remember as a little girl thinking how MAGICAL it was that my Nan and I could make ICE CREAM just from stirring the mangoes my grandfather had picked from their mango tree in a bowl with a couple of other things.
My son and daughter LOVE pistachios, so that's what I have topped it with this time, but macadamias also work really well! If you're a nut-free family it's just as delicious without!
Oh, and P.S. I've got a CRACKER giveaway coming up next week so STAY CLOSELY TUNED!
So that you NEVER miss out on a PHOODIE post again, why not subscribe?! The button for this is at the top left on the homepage!
INGREDIENTS
(Makes a loaf tin's worth)
3 medium mangoes
2 large passionfruit
200g full fat natural yoghurt (not vanilla flavoured, the recipe is sweet enough!)
Coconut and Pistachios to decorate
METHOD
1) Puree the mango flesh until smooth in a food processor.
2) Transfer to a bowl and add passionfruit. Stir well.
3) Add yoghurt and fold gently until combined.
4) Transfer into baking paper lined loaf pan and top with crushed nuts and coconut.
5) Place in freezer until desired consistency is reached. (Some people prefer it firmer and some softer; for firm it will need around 6 hours)
ENJOY!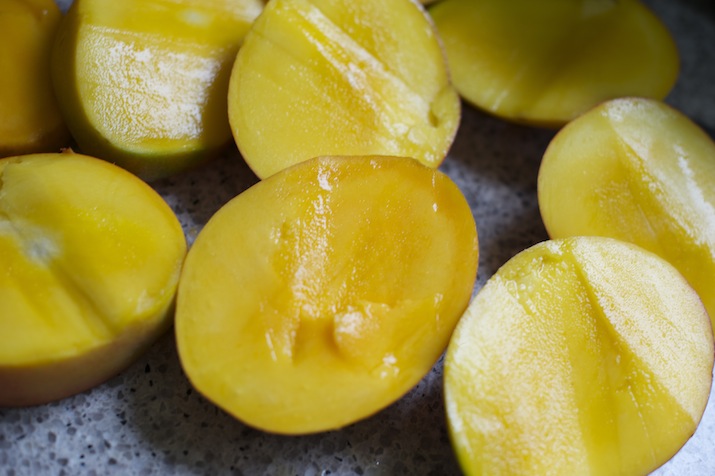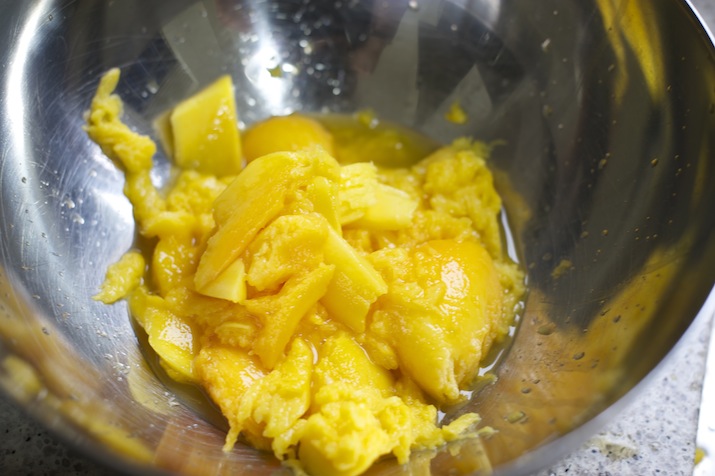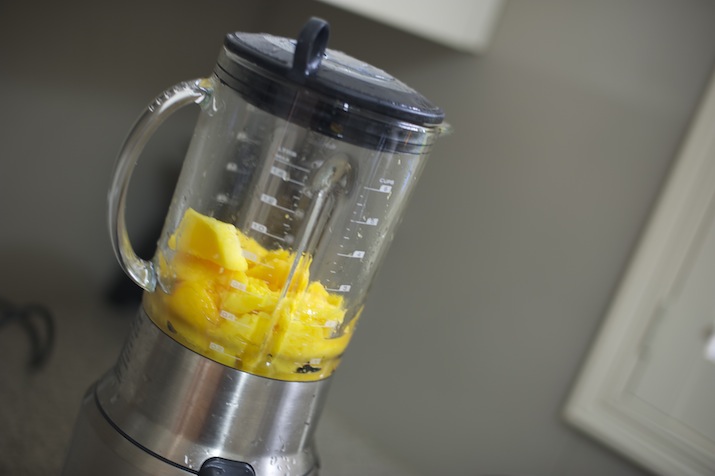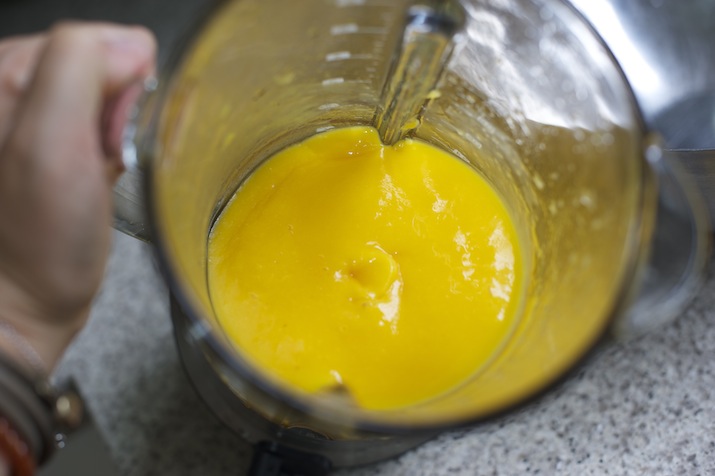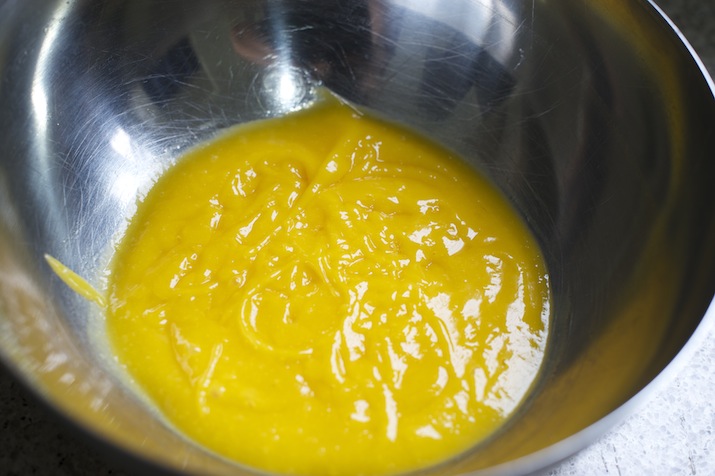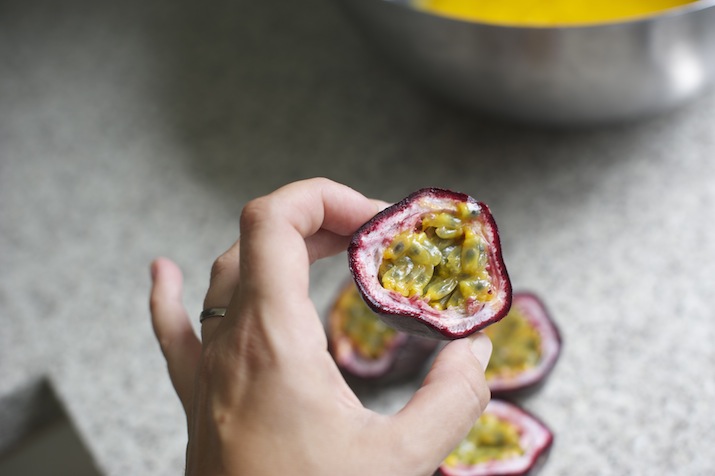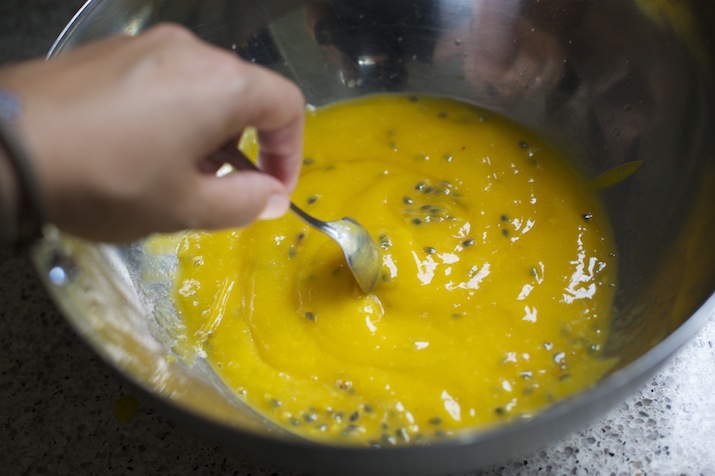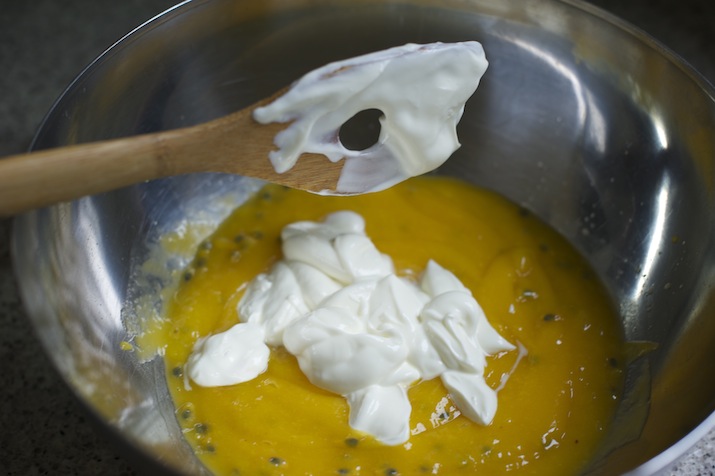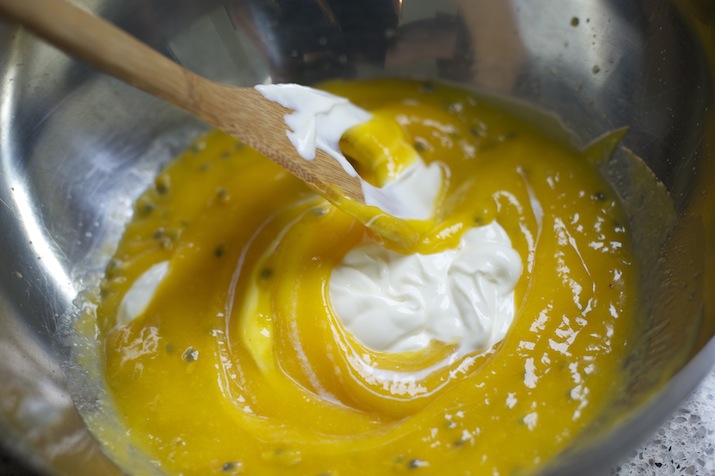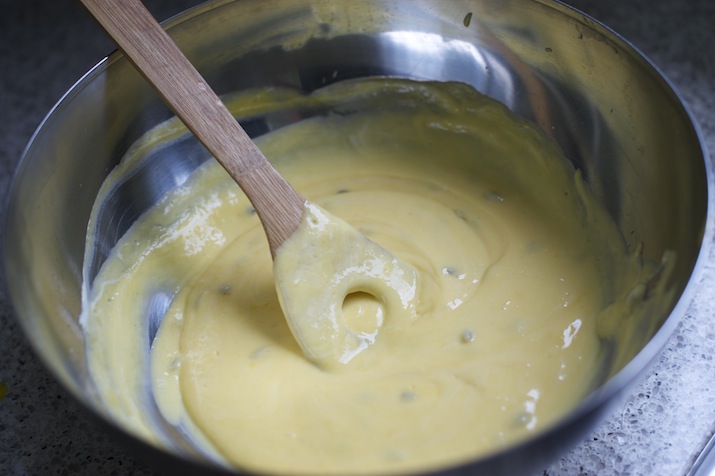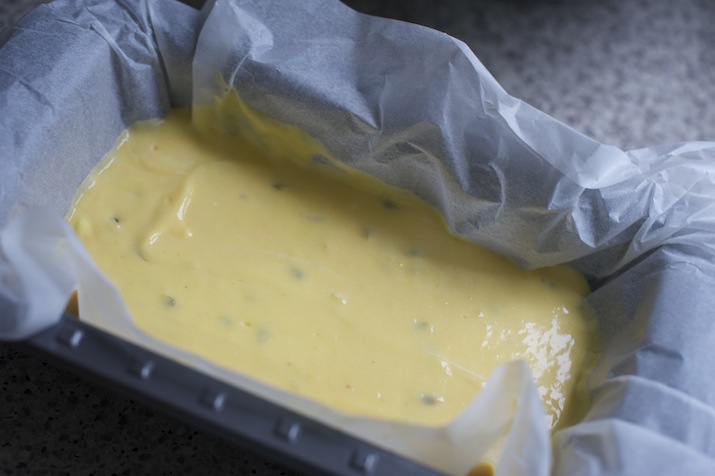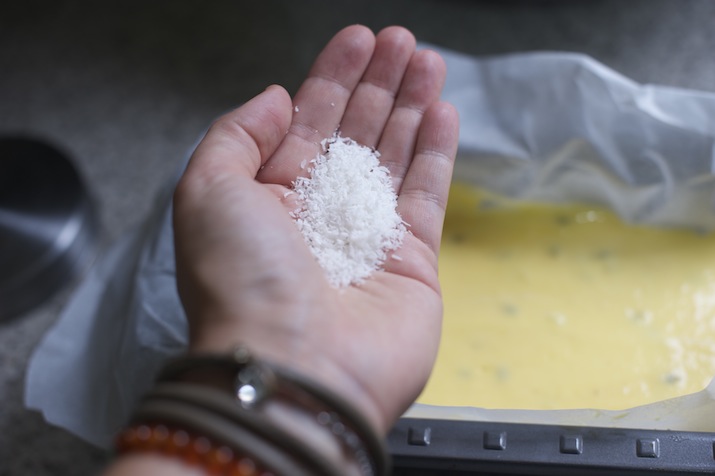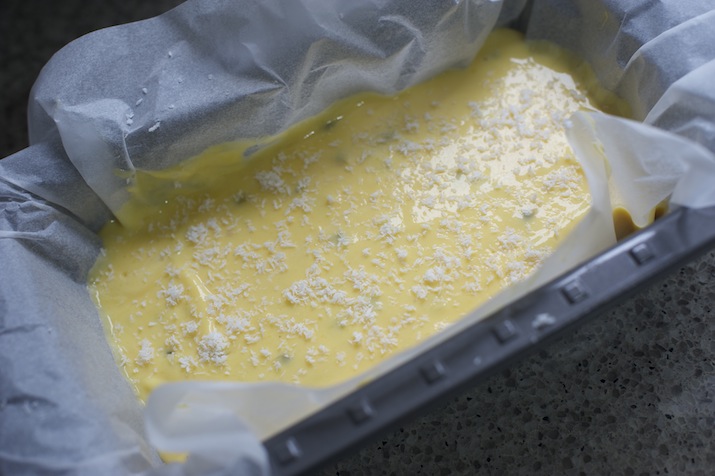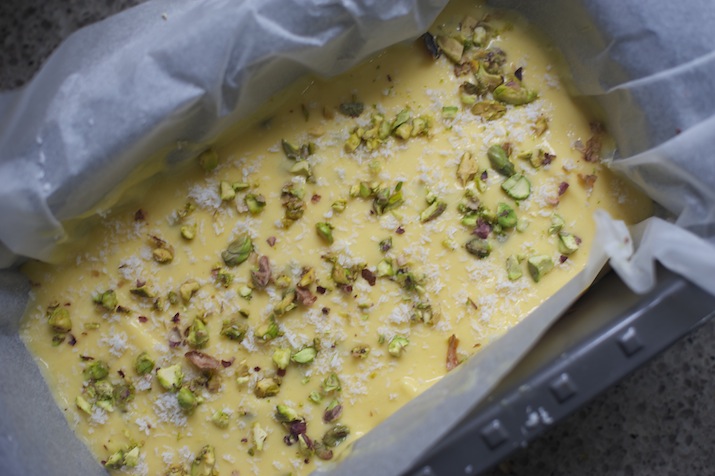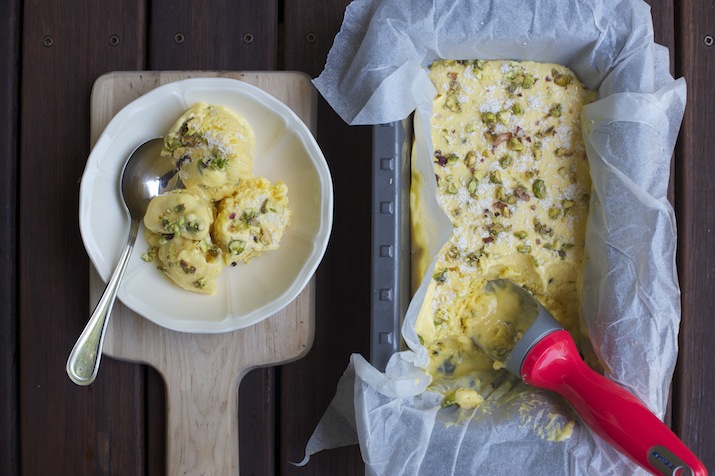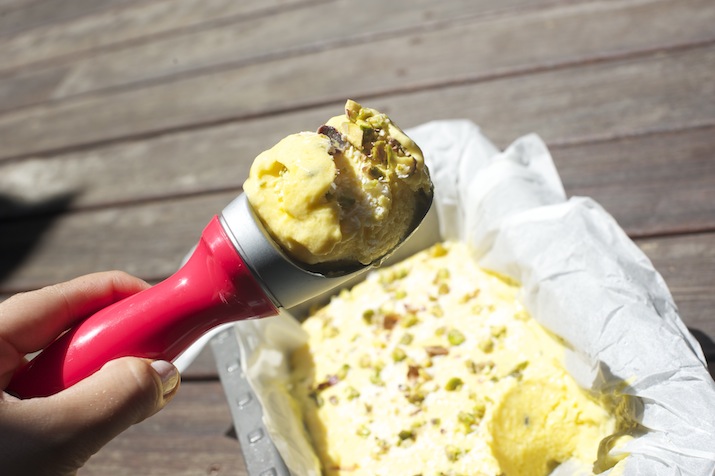 Related posts