OATY GINGER SLICE FROM 'THE COOK AND BAKER' 6
February 28, 2017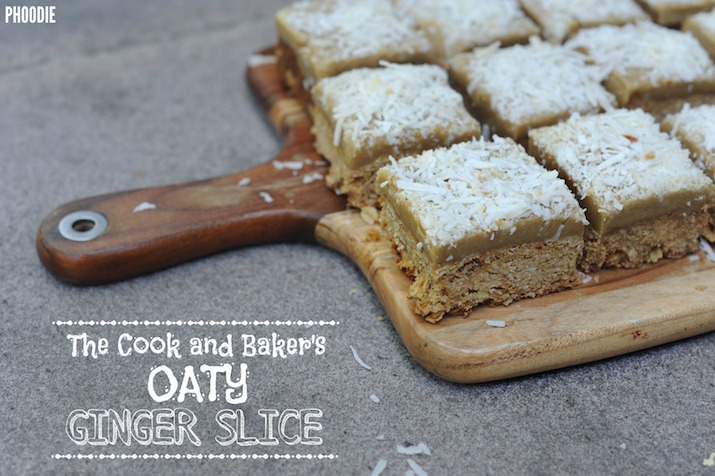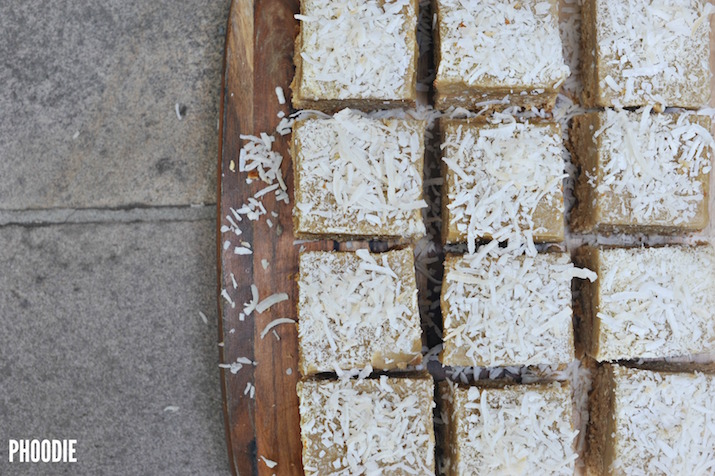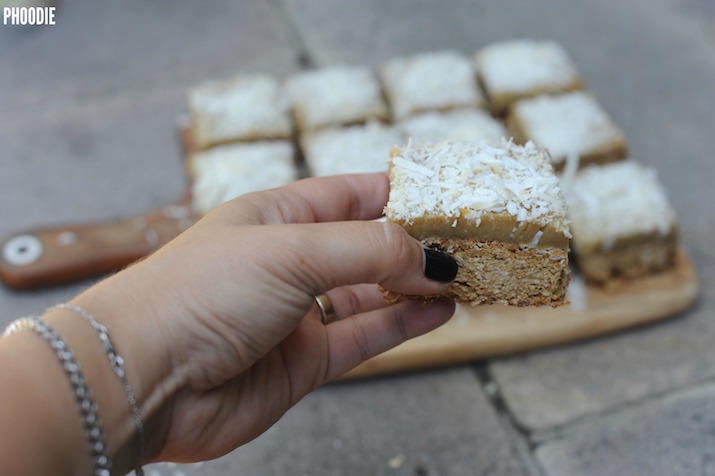 The majority of the recipes on this site are written by me. But sometimes, sometimes I make a recipe that is someone else's, and I feel like if I don't share it with you then I AM A BAD PERSON.
It's THAT good.
This Oaty Ginger slice from The Cook and Baker is the perfect example.
Prepare to weep and howl for months and years when you eat this.
Oh, and if you're in Sydney, go to the store and BUY 1 OF EVERYTHING YOU SEE. One of my favourite places to eat in the harbour city.
Kali Orexi,
Phoodie
INGREDIENTS
For the base:
150g plain flour
1 ½ teaspoons baking powder
1 ½ teaspoons ground ginger
75g desiccated coconut
165g rolled oats
150g light brown sugar
150g butter
70g golden syrup
For the icing:
290g icing sugar
1 tablespoon ground ginger
120g butter
115g golden syrup
METHOD
Your pre-planning for this one will involve heating your oven to 180C and greasing and lining a rectangular slice pan. If you're into measurements, it should be 11x34x2.5cm. Put the ruler away now.
Sift the flour, baking powder and ginger into a medium bowl and then stir in the other dry ingredients. In the meantime you will have melted the butter and golden syrup together. Keep the heat low so it doesn't go too dark. Mix it through the dry ingredients and press it all into your tin.
It will look and taste a bit like a wetter crumble mix.
Bake for around 25-30 minutes, or until golden. It will smell like you have anzac biscuits in the oven.
For the icing, sift the icing sugar and ginger into a bowl. Don't try to skimp on the sifting thing or you'll end up with little white lumps.
Do the melting thing with the butter and syrup again and mix it into your gingery sugar.
Pour it over the slice and spread it evenly. Then pop it aside until it's set.
This method and list of ingredients was taken from Andanyways who based it on The Cook and The Baker's version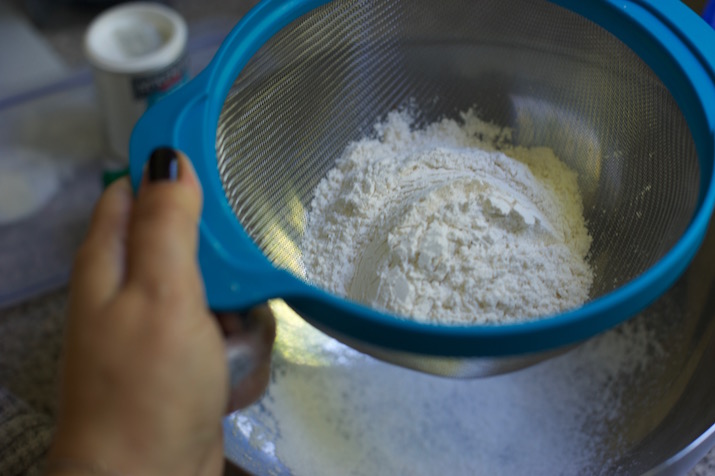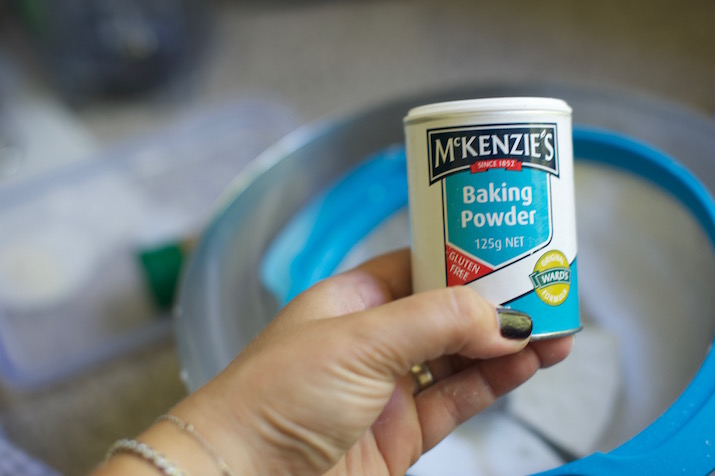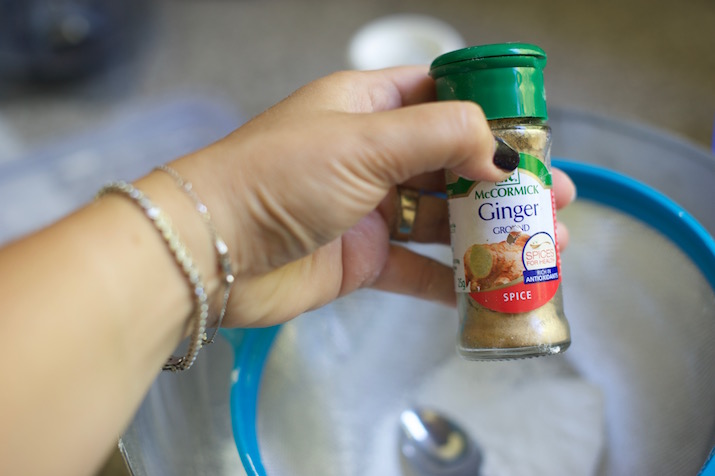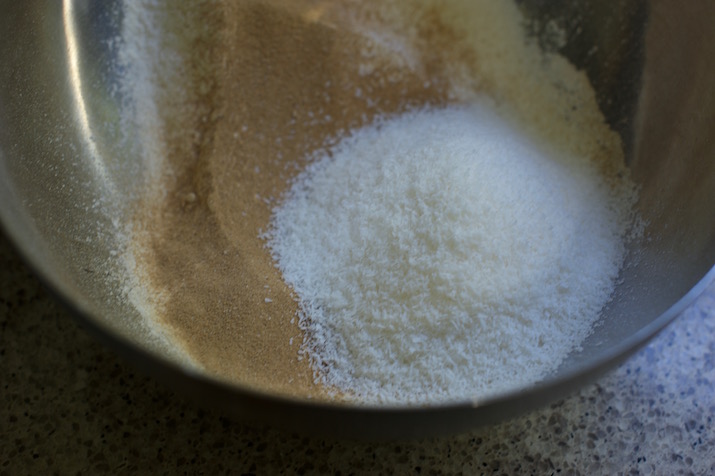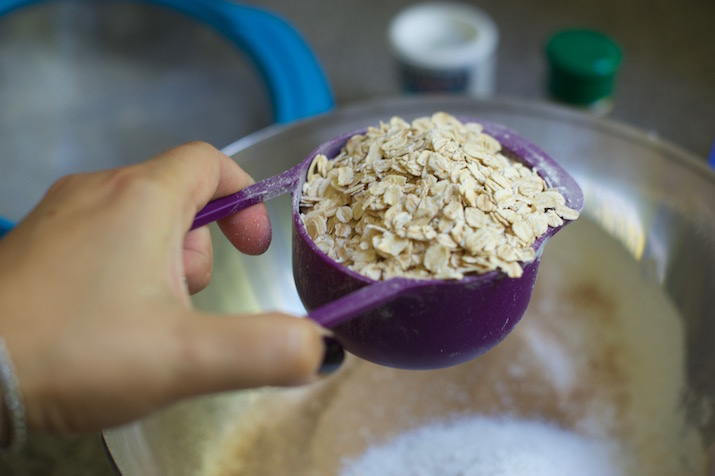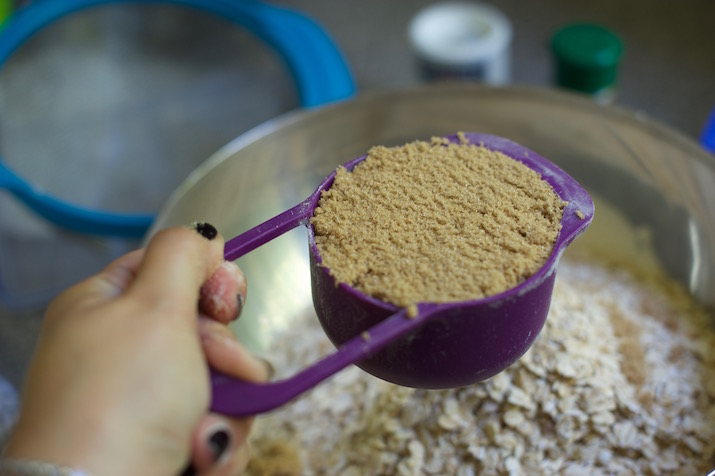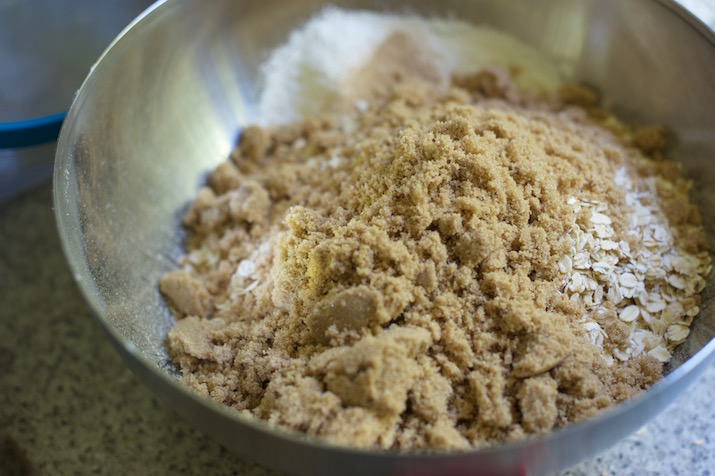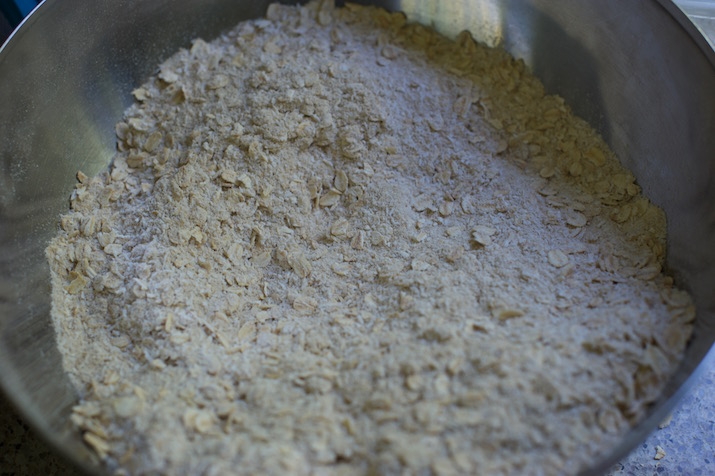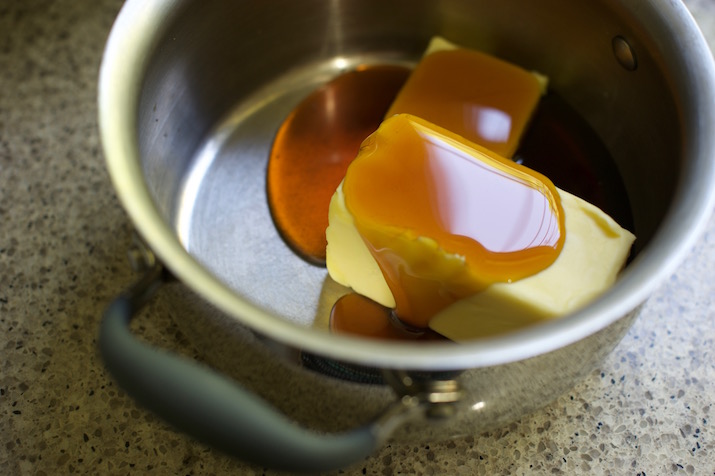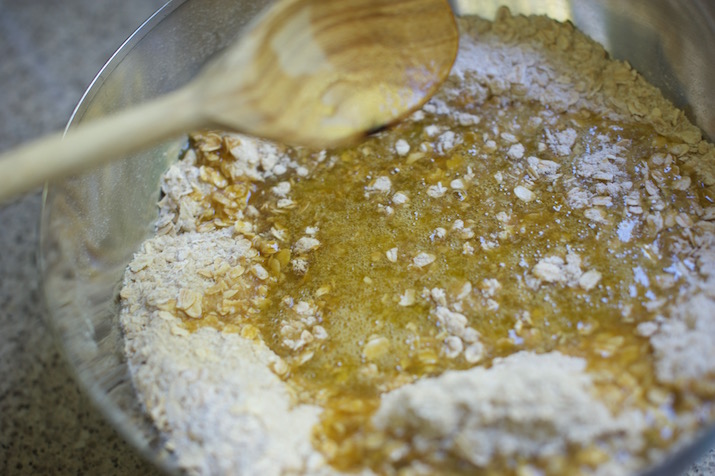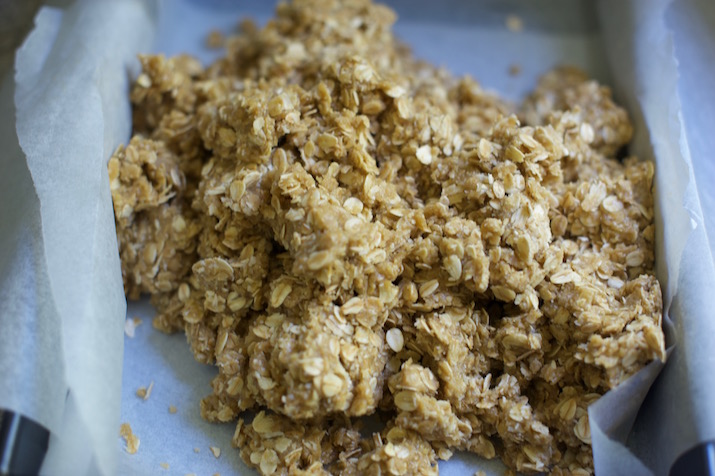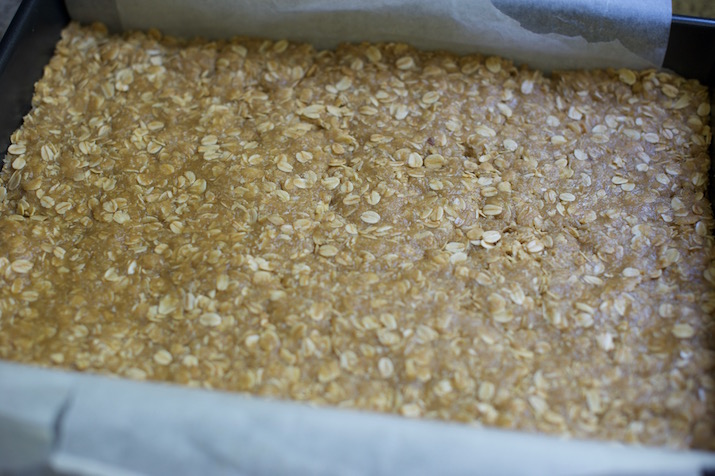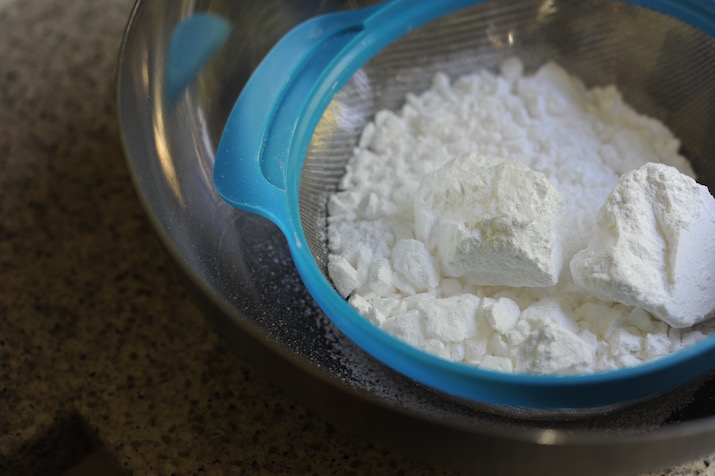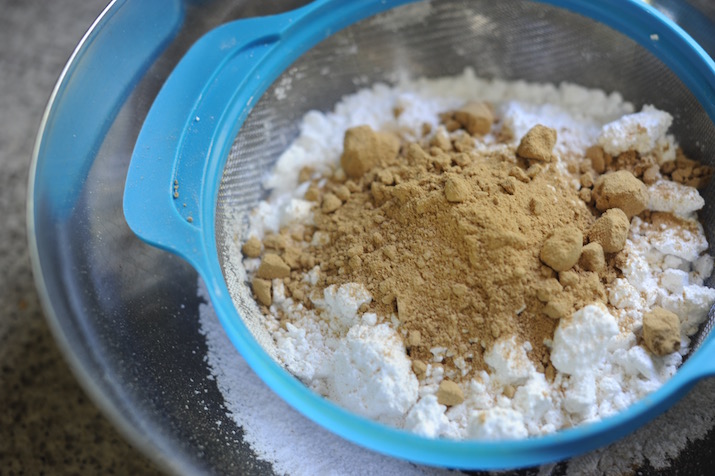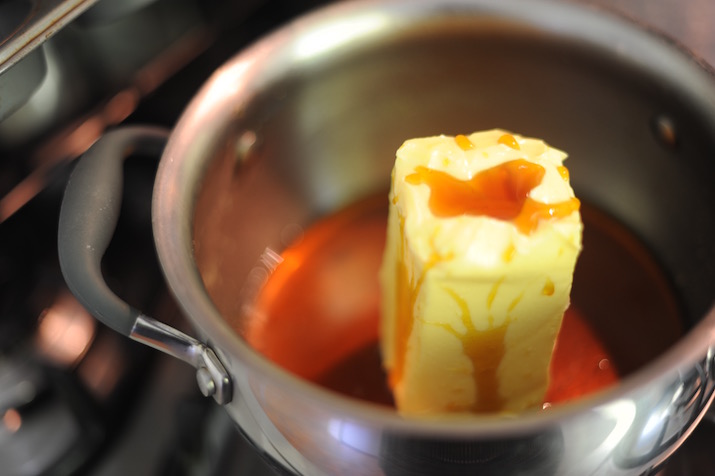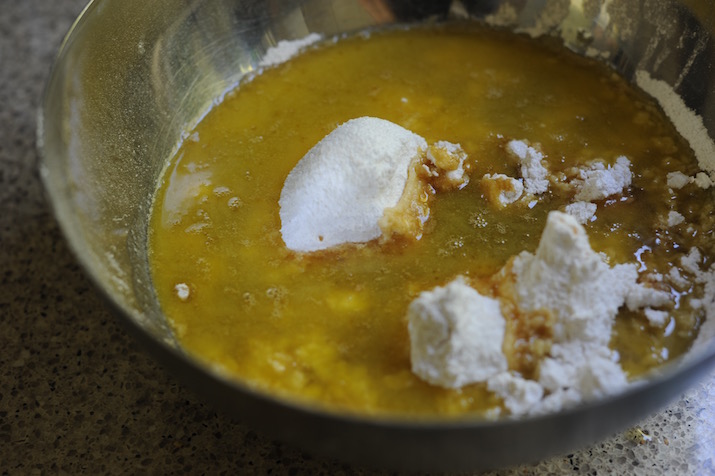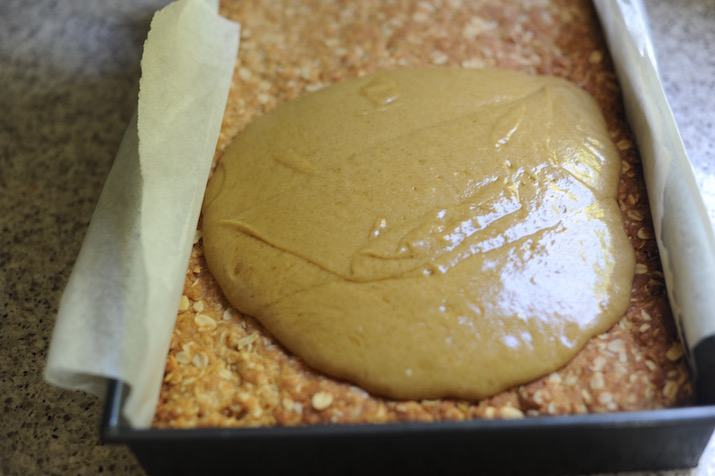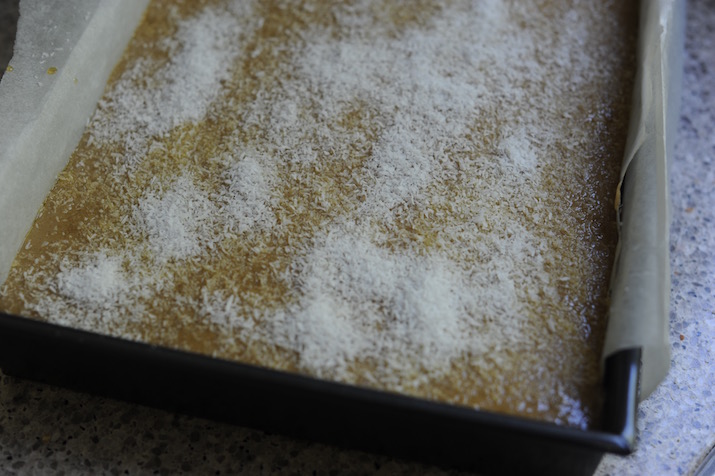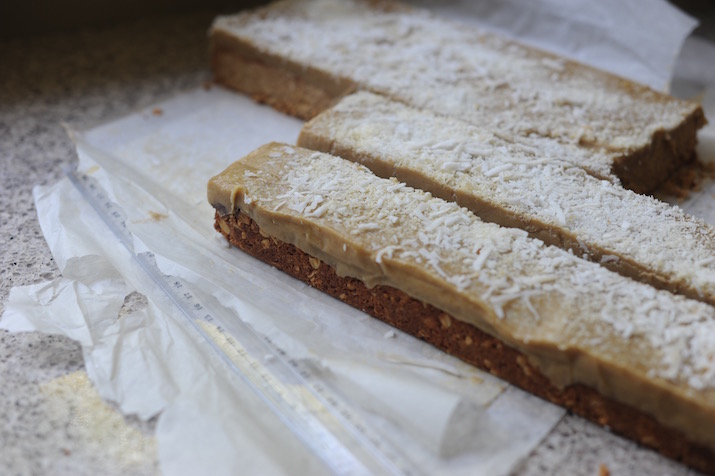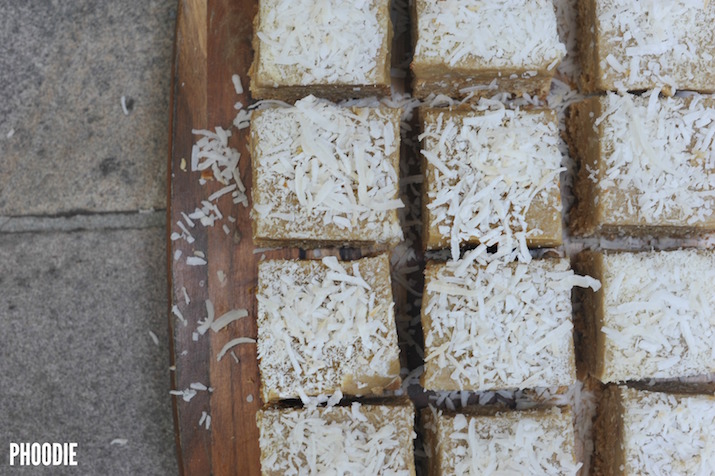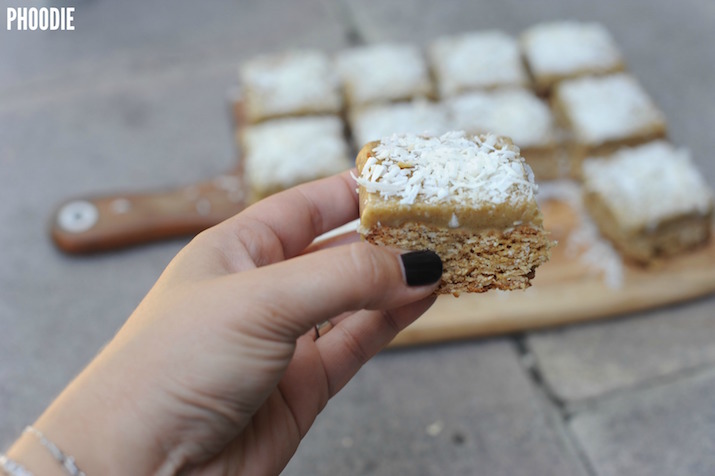 Related posts