HAPPY 150TH BIRTHDAY ARNOTT'S BISCUITS! 4
February 20, 2015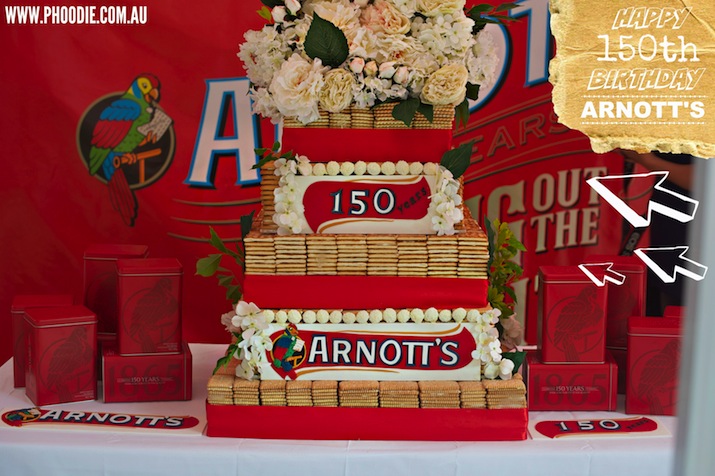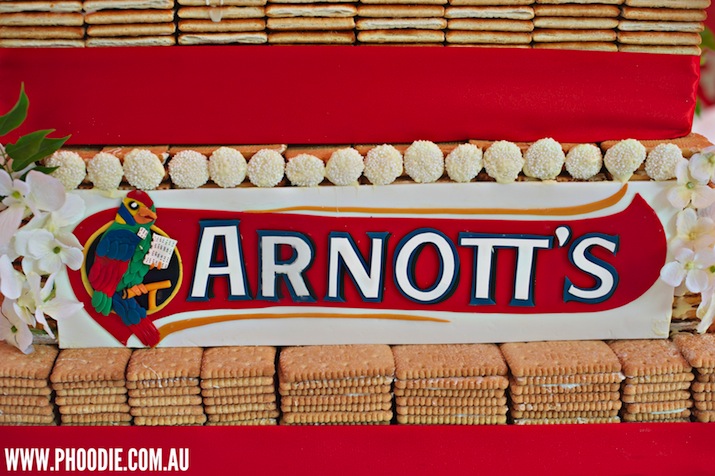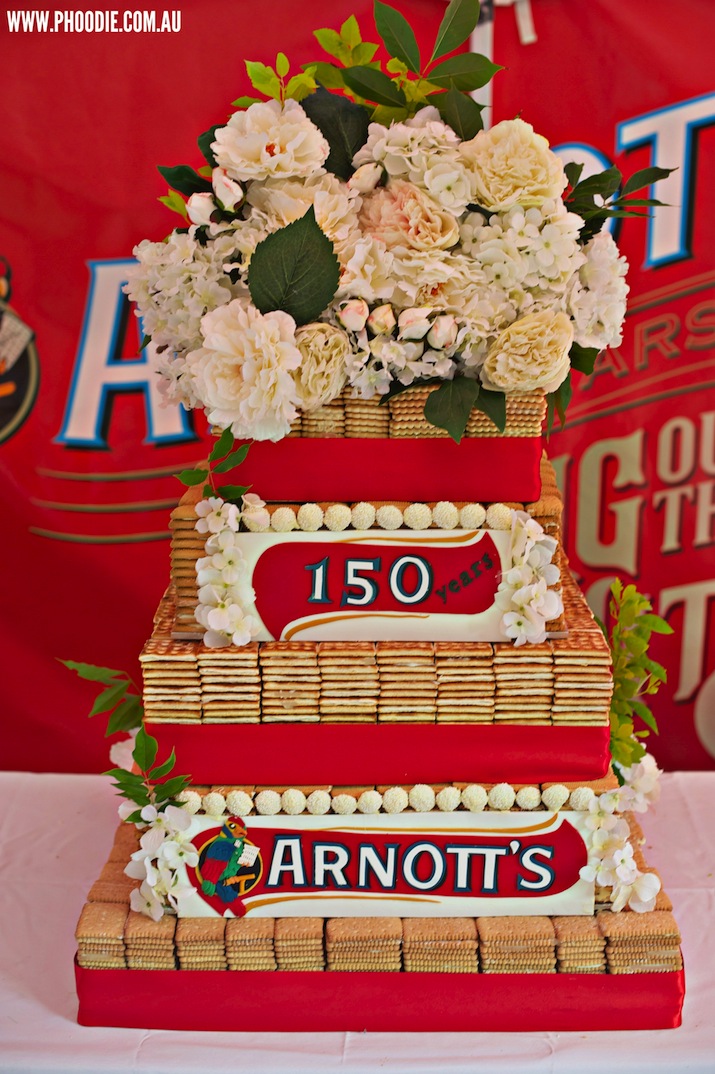 Long time readers know that I am a MEGA Arnott's biscuits fan.
So you can  IMAGINE how excited I was to be invited to create a celebration cake to honour them in their 150th year!
To me it was a no-brainer that the cake would be made from biscuits, after all. that's what we were celebrating! I've made two other bikkie cakes in the past (a Tim Tam one and Mint Slice one) and whilst both were MEGA (the Tim Tam "cake" used 2000 biscuits and 4 kilos of Chocolate and the Mint Slice "cake" used 3000 biscuits and 6 kilos of Chocolate) I was determined for this one to be BIGGER AND BETTER!
… and it was!
A whopping 4000 biscuits and 15 kilos of White Tim Tam chocolate was used to create this baby! I decorated it with white flowers and red ribbon and to top it all off, the DIVINE Bianca, cake maker to the stars, from The Cake Parade created the SPECTACULAR fondant logo plaques that were placed front and centre of this whacky creation!
It was a huge hit…. and to top it all off, it was featured on the news (on Channels 7, 10 AND 9) which gave me (and my 90 year old grandmother!) a huge thrill!
HAPPY BIRTHDAY ARNOTT'S BIKKIES! Here's to another 150 years of yumminess! Can't wait to see what you come up with next!