PHOODIE'S 'CHEAT'S' MINI ZUCCHINI QUICHE 2
February 15, 2016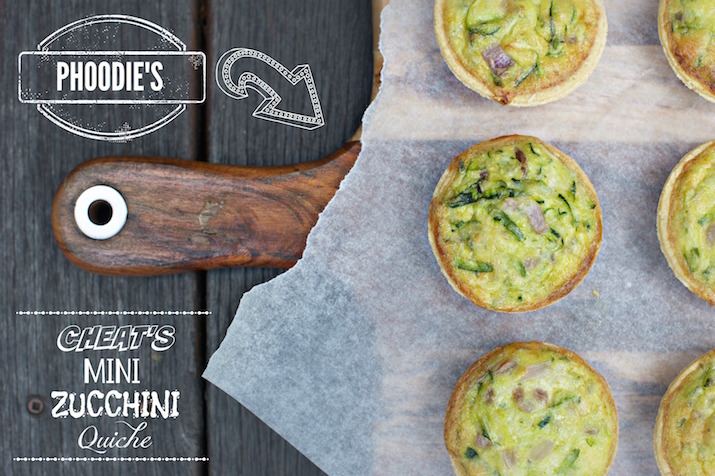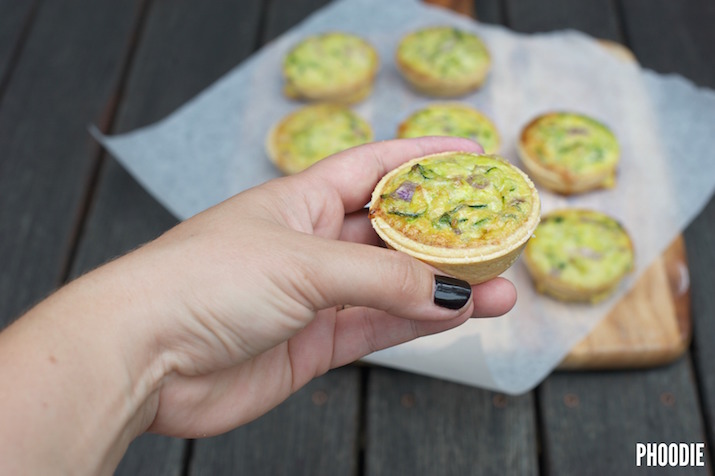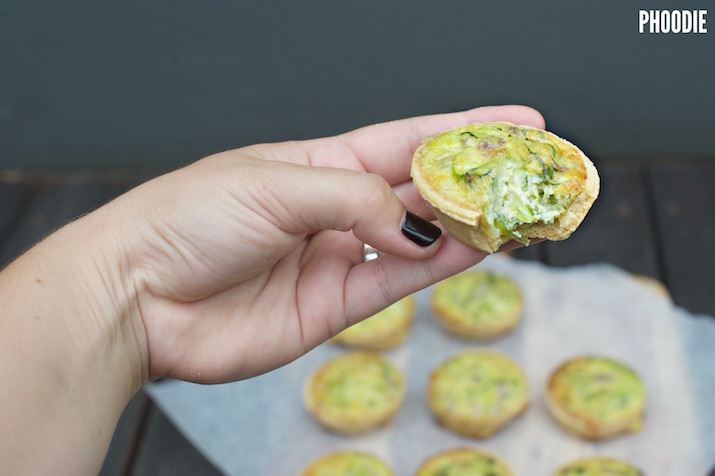 Some people think having the word 'Cheat's' in a recipe title is a bad thing.
Not me.
Not I.
If I can make something faster, cheaper, with less ingredients etc I WILL DO THAT.
Donna Hay is a fan of putting the word "Cheat's" in recipe titles and I LOVE DONNA HAY.
So, with that, I present to you my "Cheat's Mini Zucchini Quiche" recipe!
For more of a flavour hit, and to convert this BRILLIANT #MeatFreeMonday recipe to a Non-MeatFreeMonday recipe, add some bacon into the mix!!
INGREDIENTS
Makes 14 (6cm) quiches
3 tablespoons olive oil
1 red onion – finely diced
3 cloves garlic – crushed
3 zucchinis – grated, only grate down each side until you see seeds, then stop grating (note: I never chuck the seeded core, I use it for purees, soups etc, it freezes well)
1 heaped tablespoon butter
3 eggs
a dash of thickened cream
100g grated cheese (parmesan works well, but you can use any type!)
1 teaspoon salt and 1/2 teaspoon pepper
METHOD
1) Preheat the oven to 180 deg cel.
2) In a pan over medium heat, fry off the onion and garlic in the olive oil until it becomes translucent.
3) Add in the grated zucchini and stir through, cook over a low heat for 3 mins and then add in the butter. Continue to stir and cook for another 2-3 minutes. Take off the heat and allow to cool almost completely.
4) In a small bowl / jug combine eggs, cream, cheese, salt and pepper,
5) Add the egg mix to the COOLED zucchini mix and then spoon into store bought tart shells (pre-arranged on a baking paper lined tray.)
6) Cook for about 15 mins or until filling is just set.