PHOODIE'S BOUNTY MUFFINS 2
August 24, 2015
_____________________________________________________________________
PLEASE CLICK HERE TO VOTE FOR ME! THANK YOU SO SO SO SO MUCH!!!! Phone :)
_____________________________________________________________________
Let's keep this simple.
Coconut rules.
So does Chocolate.
These muffins are the bomb.com
Not only are they bloody delicious, they're really easy to make and with a generous lick of Nutella as a topping, what's not to love!?
Make 'em.
INGREDIENTS – To make 9 muffins
1 cup caster sugar
1/2 cup dark chocolate chips
2 cups self raising flour
1/2 cup coconut (desiccated, chips, shavings etc – preferably toasted)
1/2 cup olive oil (you can also use vegetable oil)
3/4 cup milk
1 egg
9 mini Bounty bars – cut in half
9 heaped teaspoons Nutella
Icing sugar – to dust, if you like!
METHOD
Sift flour and sugar into a large bowl.
Add coconut and chocolate chips, stir to combine.
Whisk egg in a small bowl.
Add milk and oil and whisk.
Add egg mixture to dry ingredients, stir with wooden spoon only until flour is combined. Do not over-mix.
Pour mixture into 9 muffin tray holes lined with patty pans.
Bake for approximately 20-22 minutes (skewer test to make sure they are cooked through!)
Remove the muffin tray from the oven, allow to cool.
Top each muffin with a heaped teaspoon of nutella and a chopped Bounty bar
ENJOY!
Note: This recipe was adapted from BestRecipes.com.au's Coconut and Chocolate Chip Muffins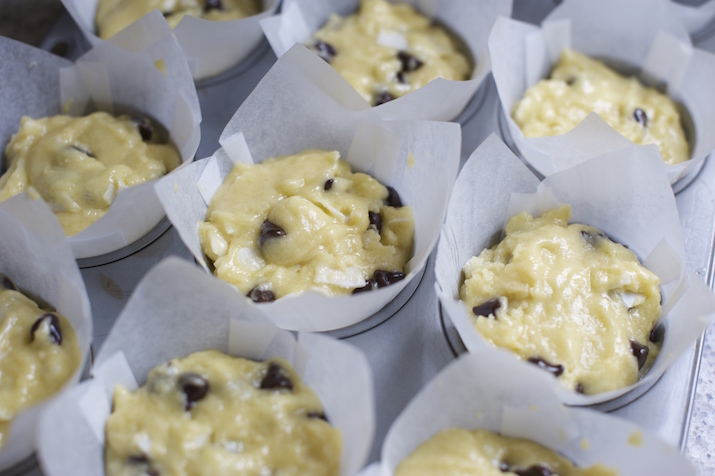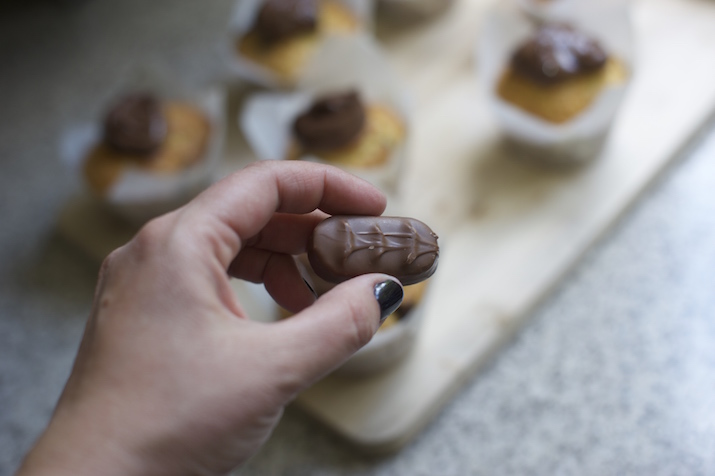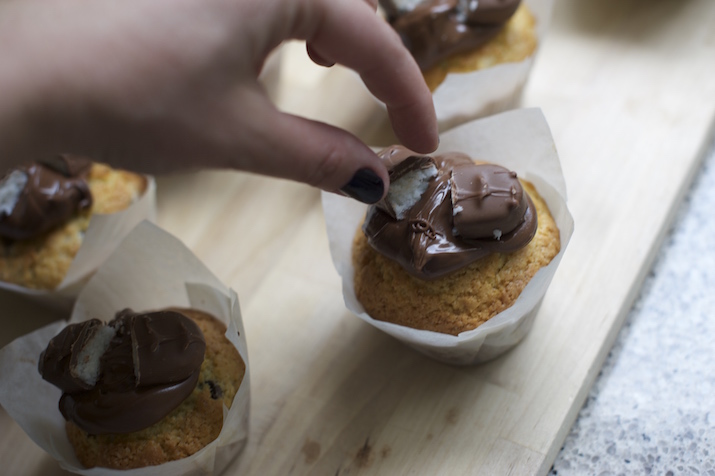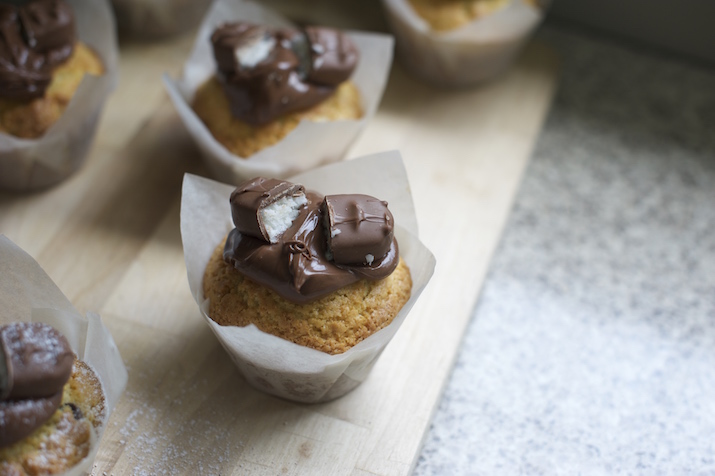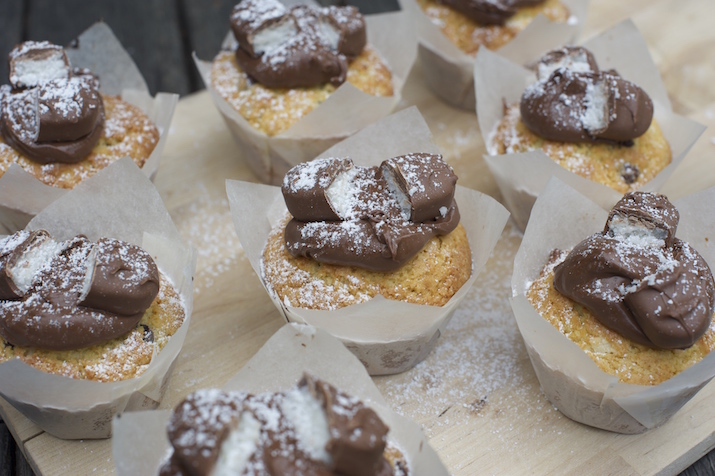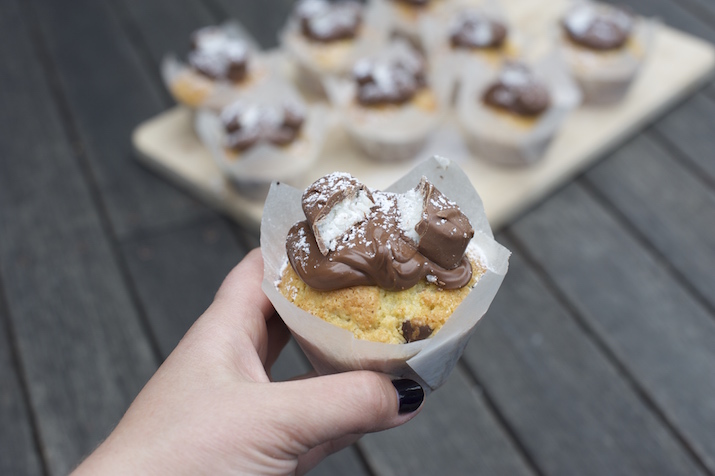 Related posts