COCA COLA CAKE (SMASH CAKE! PINATA!) 1
May 30, 2016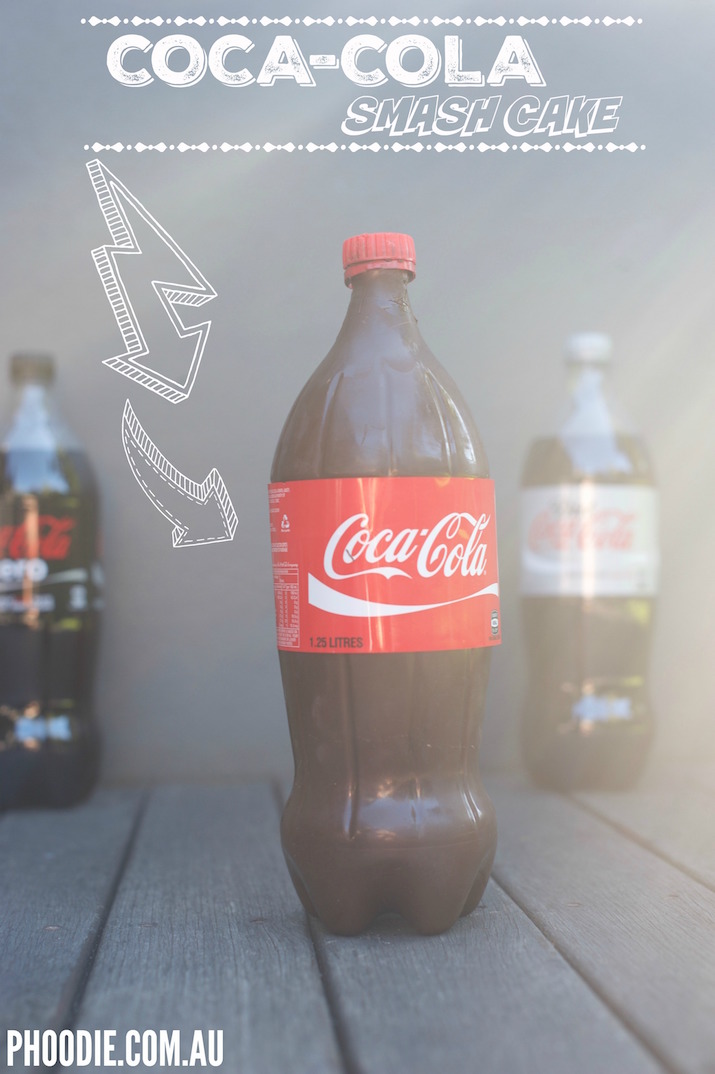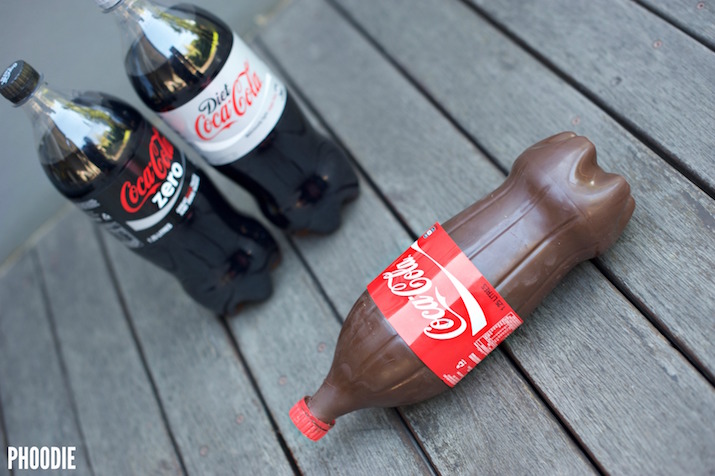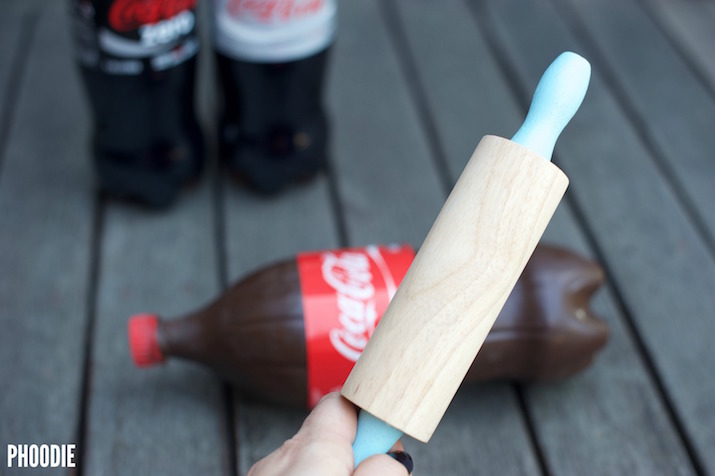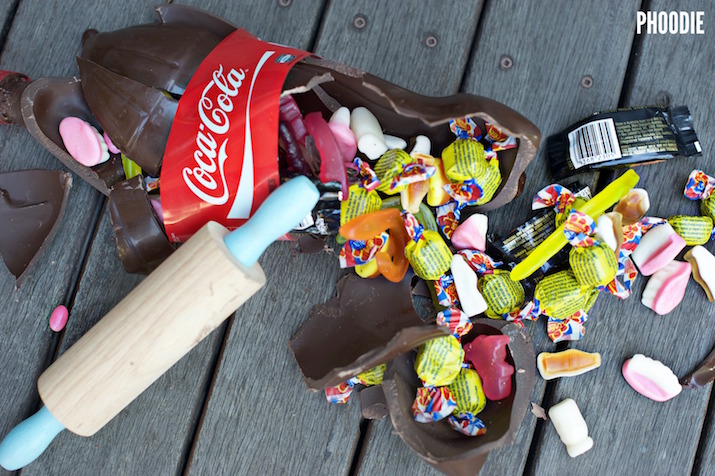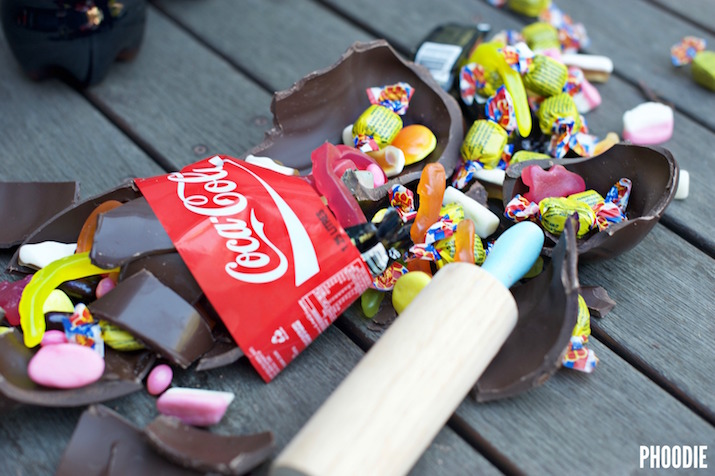 ________________________________________________________________
I'm a Coca Cola gal from waaaaay back…..
And a chocoholic (from way back) too, as I am assuming you all know by now!
So when I saw this recipe on My Cupcake Addiction it jumped out at me like a deer in the headlights!
I kinda couldn't look away, but finally when I could look away, I KNEW I had to make it and show it to you all!
Being 'no bake' is always a plus and luckily this Coca Cola Smash Cake is just that, however, it can get a little fiddly so I suggest studying my step by step snaps below (and watching Elise's video a few times) before getting stuck in!
I hope you make it and get as much pleasure out of doing so as I did! Don't forget to watch the little video of me smashing it below!
INGREDIENTS
1 empty 1.25L bottle Coca Cola
750g dark chocolate melts
Lollies and Chocolates of your choice to fill it
METHOD
1) Remove the cap, cap ring and label and carefully and set aside.
2) Using a serrated knife, make an incision in the middle of where the label used to be. Use scissors to complete cutting your bottle in to two pieces.
3) Make sure the insides of both bottle pieces are completely dry.
4) Melt your chocolate carefully (either in small bursts in the microwave, stirring in between) or over the stove and then transfer if necessary into a pouring cup. Note: I melt half the chocolate and do one bottle piece and then melt the other half the chocolate for another bottle piece.
5) Fill the bottom piece of your bottle with more chocolate than you think you will need and swirl it around to cover all of the inside. Do this over a bowl so that your drippings are caught and can be re used / re-melted. Set this piece aside on the bench to dry.
6) Repeat the same process with the top part of the bottle (make sure to screw the lid back on first) and allow to dry standing up in a cup.
7) Give both the bottom and top pieces of your bottle a second coat and then allow to dry for 15 mins in the fridge.
8) Remove pieces from fridge and use a knife or scissors to snip a little bit of the plastic on your first piece so that you can then use your hands to peel it away from the chocolate shell. Repeat with the other part of the bottle.
9) Heat a small pan and turn the bottle pieces upside down, one by one, melting away the edge/perimeter to ensure a flat edge which will make joining the two parts easier. NOTE: WATCH THE VIDEO to see how this is done.
10) Fill the bottom piece of the bottle up with lots of lollies and chocolates (make sure to use some small 'space fillers' like M and Ms or mini Jelly Beans) and then join the two pieces of bottle together via their melted edges.
11) Place the bottle lid, ring and label back on, using melted chocolate to 'glue' them into place.
GET A HAMMER, ROLLING PIN, MALLET, BASE BALL BAT etc and SMASH AWAY!